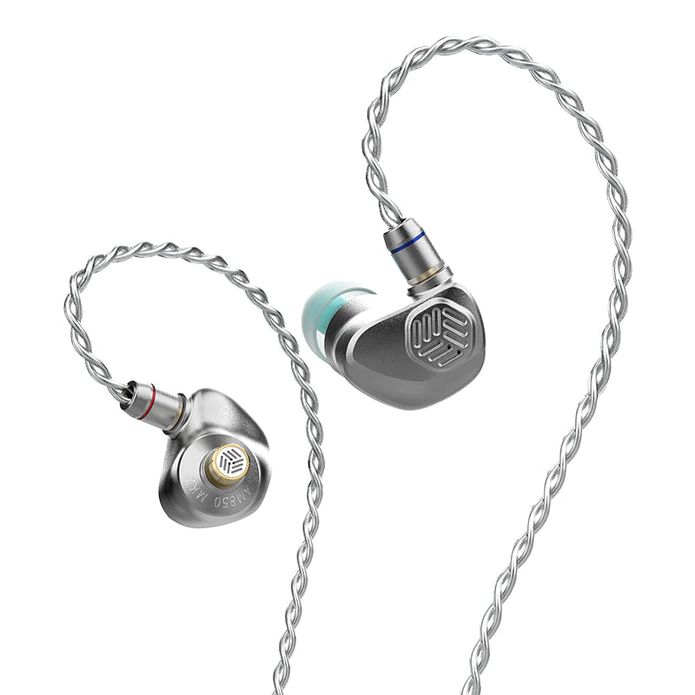 Astrotec introduces the Astrotec AM850 MK2, an IEM with a high-quality LCP diaphragm from Astrotec.
Features
High strength Aircraft grade Aluminum alloy
astrotec Metal Design
Different Tuning Effects for Options
5-Axis CNC Cutting OFC One-Step Formed Chamber
Silver-plated Cable
Japan LCP diaphragm(Cast Solution)
Customized Earphones Leather Case
Interchangeable Nozzles
MMCX Socket Support
Specifications
Model Name: AM850 MK2
Input: 1 mW
Impedance: 32Ω
Sensitivity: 106dB/1mw(S.P.L at 1KHz)
Cable: High purity OFC cable 1.2m+5cm
Туре: In-Ear Monitors
Max Input: 3 mW
Frequency Response: 5Hz-35KHz
Plug: MMCX socket + 3.5mm stereo plug
Equipped with Japan 2nd Gen LCP Diaphragm 
Solve the original sound connection problem, also improve the sound performance, and lifespan. It can effectively suppress the segmentation vibration, thereby reducing noise and accurately restoring the sound. 
Optimized Magnetic Circuit System 
Redesign the magnetic circuit, optimize the magnetic circuit system and coercivity to make the driver have better heat resistance and more durable. 
SQUAMA Damper Balance System 
The special high-density pattern etched inside the cavity is our creative design, so as to reduce the secondary refraction of the sound in the rear cavity, thereby effectively reducing the resonance, making the voice more mellow and the soundstage more natural and wide.
Innovative Special Resonant Cavity Design 
Effectively eliminate the resonance interference that affects the treble performance of earphones. More comprehensive and authentic restoration of music. 
Interchangeable Nozzles Design 
Including different shapes(circle/hexagon/blossom), for various sound performance styles. 
MMCX Socket Supported Multi strands, High purity OFC Cable 
Effectively reduce the loss in audio AC signal transmission. High-fidelity transmission, restoring the sound quality. 
Price & Availavility
The Astrotec AM850 MK2 is now available at HiFiGO and others for $169.