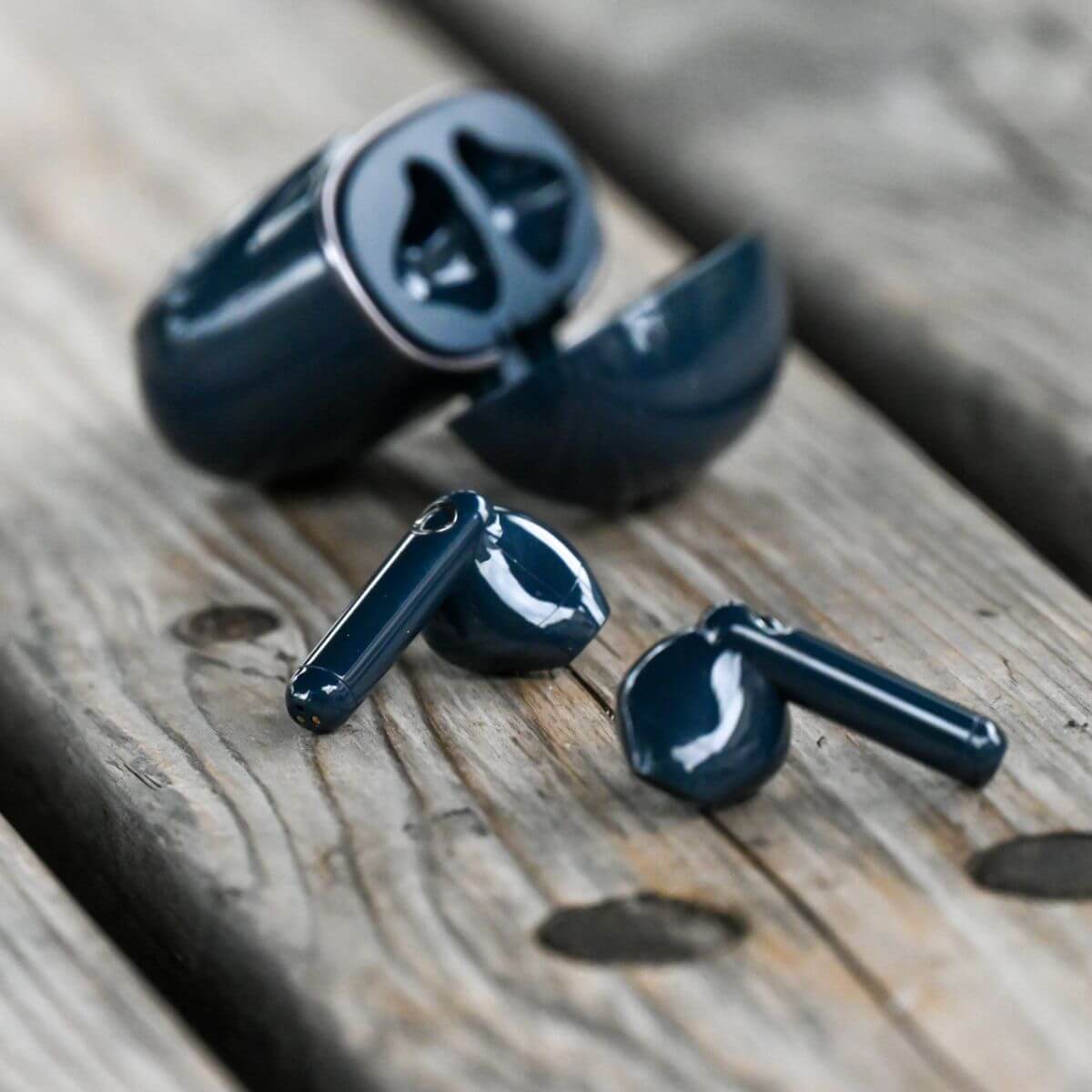 Disclaimer
This review is based on samples provided by Edifier in order to give the reader an honest quality review.
No remuneration or compensation, such as a manuscript fee, has been received for publishing this, and it is an honest evaluation based on measurement data from personal testing and personal opinion.
Please read the privacy policy of this website.
Recommended for people like this
People who like inner-ear type sound
People who want earphones with gentle sound pressure
People who want fashionable earphones
Overview of Tronsmart Edifier TO-U2 mini
This review will give an overview of Edifier TO-U2 mini. A complete review of this product can be found here.
audio-sound Score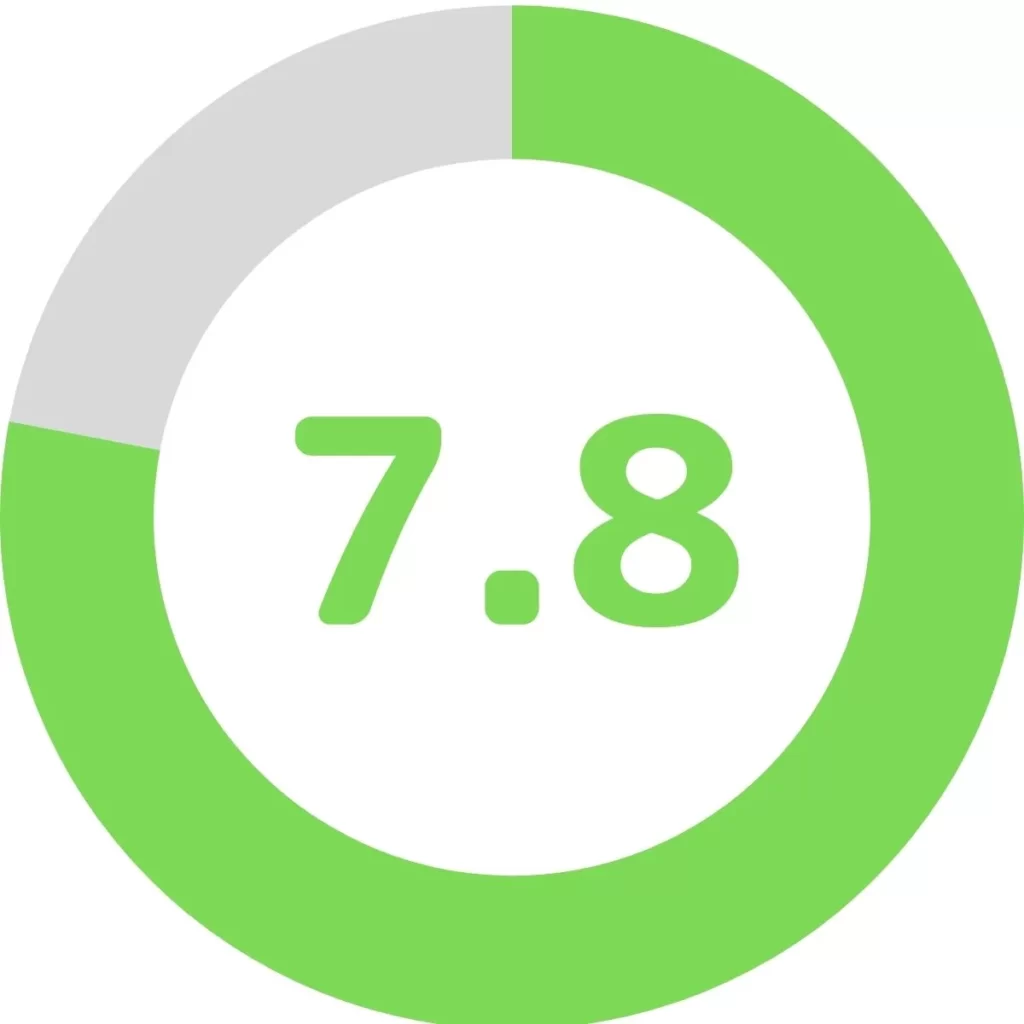 Total Score: 7.8/ 10.0
Package: 8.0 / 10.0
Build quality: 8.5 / 10.0
Fit: 8.5 / 10.0
High range: 8.0 / 10.0
Mid range: 7.5 / 10.0
Low range: 5.0 / 10.0
Less distortion: 8.5 / 10.0
Communication quality: 8.5 / 10.0
Want to see the score ranking? Click here!
Basic Specifications
Continuous / maximum playback time: 7h / 25h
Waterproof performance: IP54
Supported codecs: SBC
Superior sound quality expression
The 13mm dynamic driver delivers high resolution and rich detail expression. High/mid/low tones are well balanced to convey perfect melodies.
Comfortable Calling Experience
By supporting call noise cancellation, it reduces ambient noise and your voice is conveyed more clearly. You can smoothly interact even in a noisy environment.
25 hours of playback time & quick recharging support
The earbuds can be used for 7 hours by themselves, and with the charging case, they can be used for an additional 18 hours of playback time.
Unique OLED display
The combination of the OLED display and icon instructions allows users to monitor the status of the earbuds in real time, including battery level and connection status.
Bluetooth V5.1 stable connection
The high-performance Bluetooth V5.1 chip can provide stable connection and wide compatibility all together with efficient pairing.
Supports low latency for a smoother gaming experience
TO-U2mini with game mode is perfect for gaming! The TO-U2mini is ideal for gaming, with no gap between the screen and audio, allowing you to enjoy a smooth playing experience.
Easy to connect, binaural or monaural, your choice
The TO-U2mini is the perfect choice for gaming with no screen or audio misalignment and a smooth play experience.
Versatile operation options
Tap to play music, make or receive calls, and more.
IP54 waterproof and dustproof
IP54 waterproof and dustproof, no need to worry about outdoor work or sudden rain during a walk.
Lightweight design greatly reduces the burden on the ears
The ergonomic design gently fits the curve of your ear. The ergonomic design fits gently to the curves of your ears, allowing you to use it comfortably without feeling fatigue even after long hours of use.
package
Package is above standard in price.
Package contents
There is no shortage of accessories. The package contains the following:
Edifier TO-U2 mini
Charging case
USB Type-C cable
Manual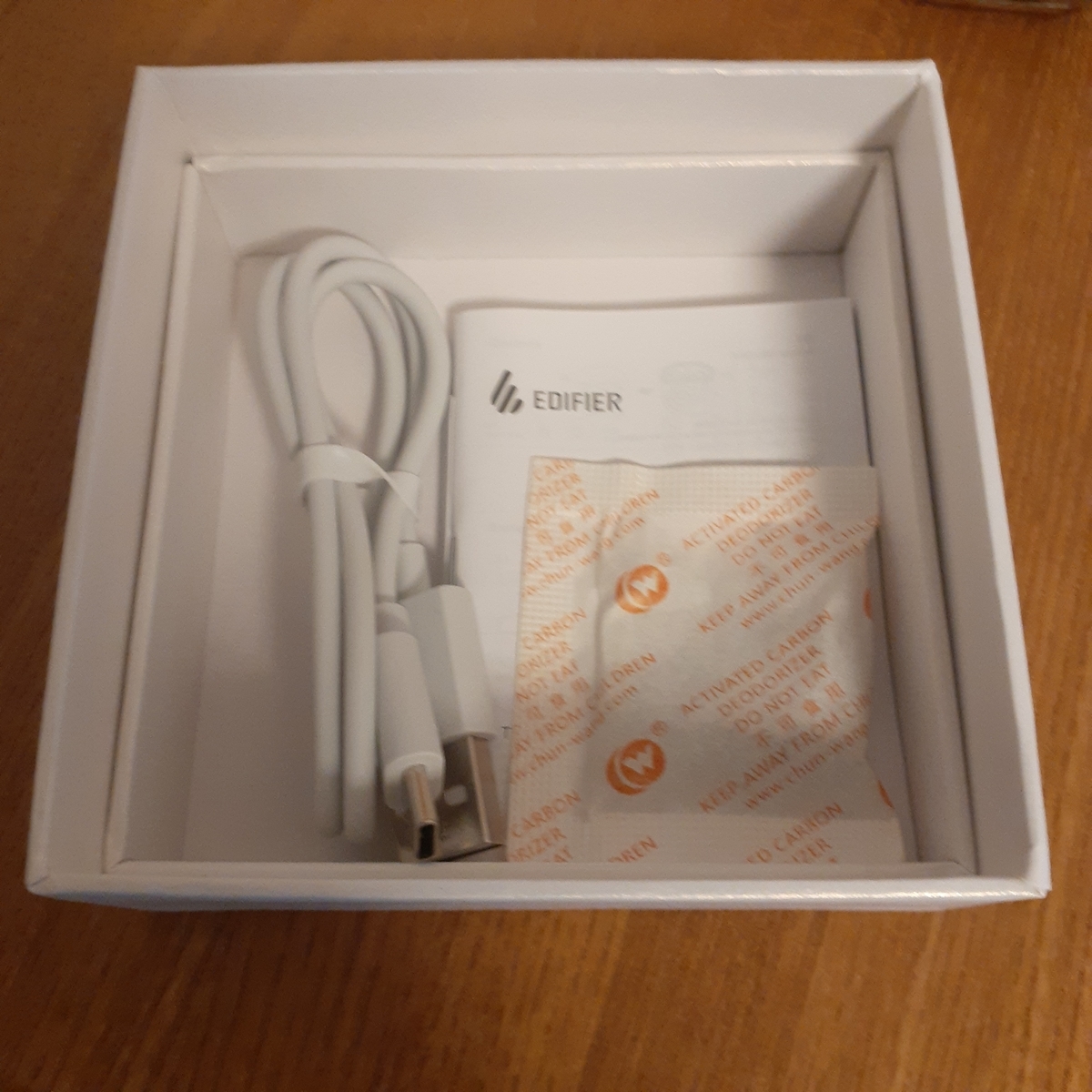 Build quality
Edifier TO-U2 mini has a compact and stylish design.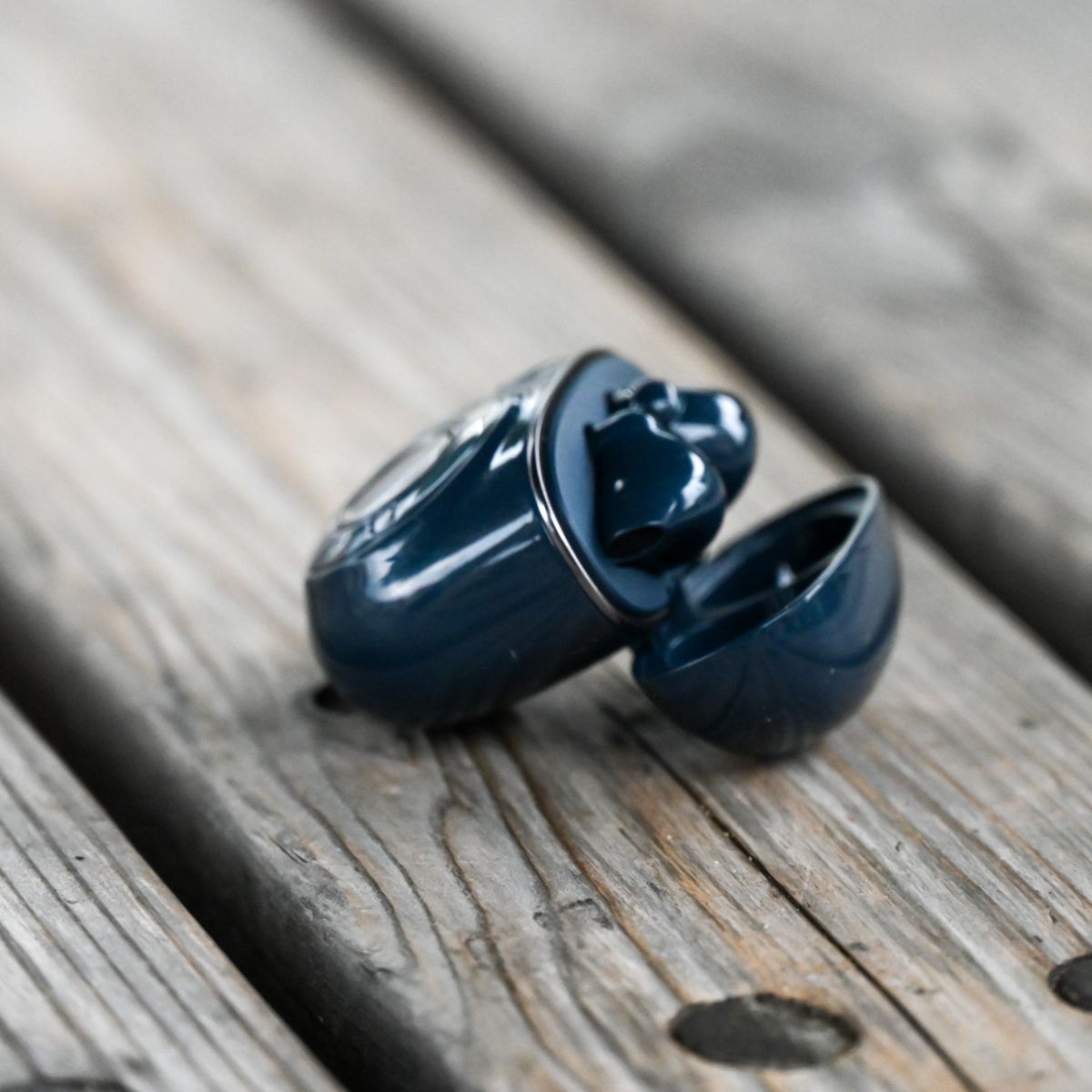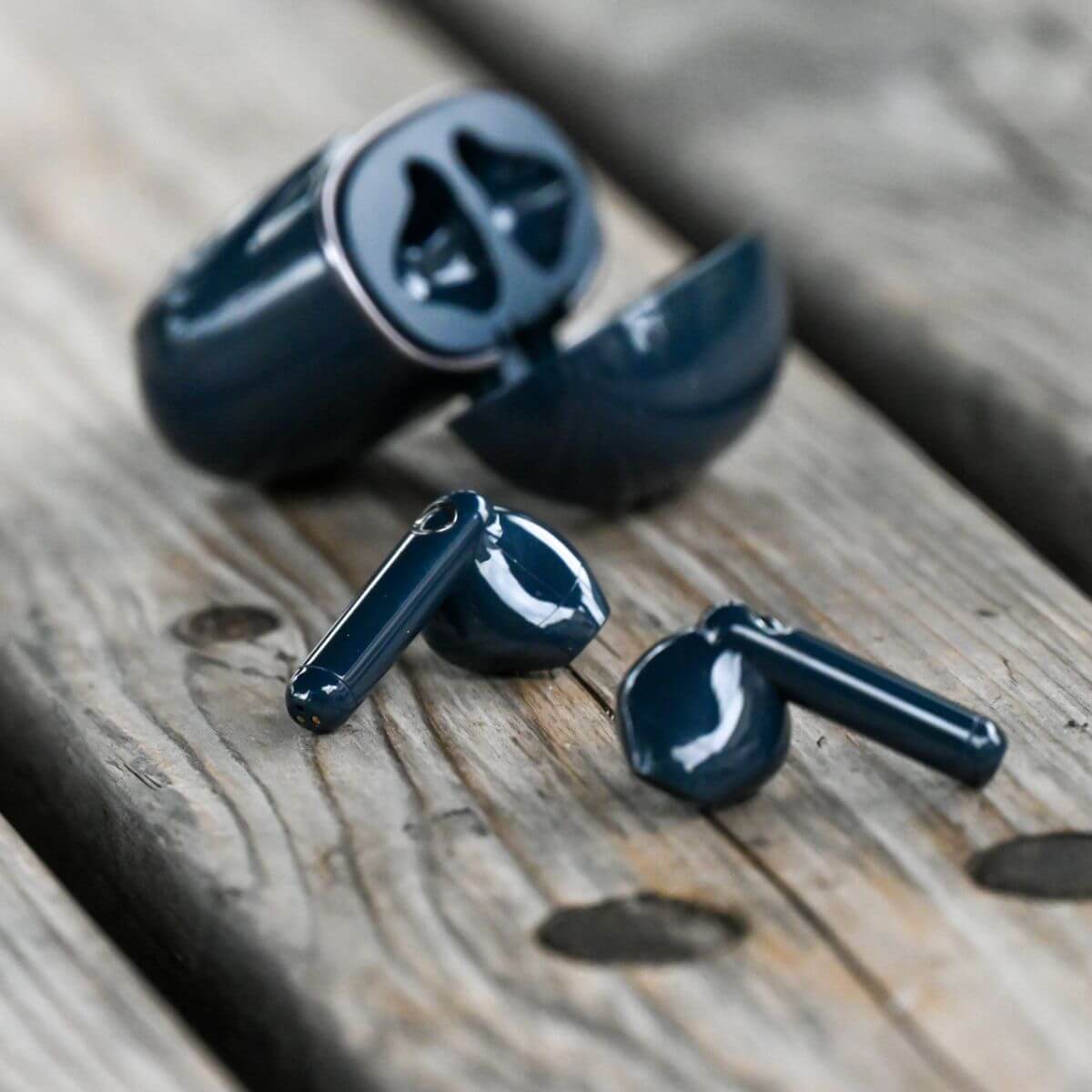 Fit
The fit is good.
Connection quality
I tested it by connecting it to a Cayin N6II/E02 with AAC.
I don't know because I haven't been in crowds, but it is stable in the home. Distance tolerance is excellent, and the connection is seamless and intact even at a distance of about 5 meters. Communication was disrupted for a dozen seconds or so across the obstruction, but then recovered and we were able to listen to music consistently.
There may be a small amount of background noise, but most people probably won't notice it.
Interface/operation
The operating interface is a touch type.
| | |
| --- | --- |
| Power ON | Open the charging case lid |
| Power OFF | Store the earphones in the charging case and close the lid |
| Pairing | After turning on the power, if there is no connection destination, press and hold the pairing mode or case button for 3 seconds automatically |
| Song playback | Tap the multifunction button twice |
| Stop playback | Tap multifunction button twice |
| Backward song | Tap the left multifunction button three times |
| Forward song | Tap the right multifunction button three times |
| Answer call | Tap the multi-function button twice |
| End call | Tap the multi-function button twice |
| Reject call | Press and hold the multi-function button for 2 seconds |
| Activate voice assistant | Press and hold right multifunction button for 3 seconds |
| Switch game mode | Press and hold left multifunction button for 2 seconds |
Sound quality
Sound quality description
The Edifier TO-U2 mini has a bright, bright sound, as is typical of the inner-ear type.
The following review was tested on a FiiO M15 with an SBC connection.
Please see here for detailed reviews on sound quality.
Sound quality general comment
Original sound fidelity: A-
Recommendation: B-
Personal preference: C+
It is not bad if you like the thin low-frequency feeling characteristic of the inner-ear type, but the sound does not extend in either the low-frequency or high-frequency direction, and it is a flat sound that tends to sound like a fish paste.
The audio specs are not bad, but the sound balance is not good, and the transparency of the midrange is poor, so I do not recommend them.
Sound quality features
Pros
Relatively good localization
Bright sound
Glossy sound
Solid
Cons
Lacks low-frequency depth
Lacks high-frequency extension
Sound tends to sound flat
Inaccurate textural representation
General comment
Edifier TO-U2 Mini is a fully wireless earphone with a stylish appearance and stable communication quality. The sound, however, is not well-balanced, and is a bit habitual, with a scanty low frequency range and a unique mid-range expression. In addition, depending on the wireless connection partner, the volume tends to be a little too loud and the sound pressure is not as good as it should be.
Purchase Link