Disclaimer
This review is based on a sample provided by Linsoul to convey a sincere quality review to our readers.
No remuneration or compensation, such as a manuscript fee, has been received for publishing this, and it is an honest evaluation based on measurement data from personal testing and personal opinion.
Please read the privacy policy of this website.
Recommended for people like this
People who value a sense of range
People who value sound balance
People who like studio-tuned sound
People who value listening comfort
People who want to hear natural overtones
People who value harmonics
People who are looking for good quality listening earphones
People who value cost performance
Overview of TANGZU Zetian Wu
This review will give an overview of TANGZU Zetian Wu. A complete review of this product can be found here.
audio-sound Score
Total Score: 9.5 / 10.0
Package: 8.5 / 10.0
Build quality: 8.5 / 10.0
Fitment: 8.5 / 10.0
High range: 9.5 / 10.0
Mid range: 10.5 / 10.0
Low range: 10.0 / 10.0
Less distortion: 8.0 / 10.0
Cost Performance Bonus: 12.5/10.0
Want to see the score ranking? Click here!
Basic Specifications
Frequency response: 20Hz to 20kHz
Impedance: 16Ω
Sensitivity: 100dB/Vrms
Connector: 0.78mm 2pin
Features of TANGZU Zetian Wu
Newly developed 14.5mm planar magnetic driver
4th generation DLP 3D printed resin cavity
CNC machined aluminum alloy face cover
Professional tuning adjustment
Traditional design
Ergonomic and comfortable design
High purity 5N OFC cable
Specially Designed Planar Magnetic Driver
TANGZU Audio has specially designed a brand new 14.5mm planar magnetic driver for the Zetian Wu. The driver unit has been specifically designed to match with the tuning curve and the structure design of the pair. Unlike Dynamic Drivers, a planar magnetic driver has got the voice coil evenly placed on the diaphragm. It produces a clean output with ultra-low distortion and a punchy lower end.
Professional Tuning Adjustments
Based on the feedback on Shimin Li and Yuan Li, TANGZU Audio has adjusted the tuning curve of the Zetian Wu. The pair has got a pretty clean output with powerful sub-bass, rich midrange, and detailed high-frequency response. Zetian Wu has been tuned to complement different genres of music well with its amazing clarity and powerful sound response.
Exquisitely Beautiful Traditional Design Art
TANGZU Audio has always kept its design roots within the Chinese dynasties. The latest ZETIAN WU retains the beauty of the ancient time of Chinese History with its authentic traditional art on the face covers. The brand has used an Auspicious cloud pattern along with the soothing violet color, a color of the emperor on its face covers.
3D Printed Ergonomic Ear Cavities
TANGZU Audio has used 4th-generation DLP 3D printing technology to design the ergonomic ear cavities of the Zetian Wu. The pair has been designed after a deep study on huge data of ear samples, achieving a comfortable and firm fit for most users.
Package
Packaging meets price range standards. It is made of paper and is easy to dispose of.
The foam portion of the included eartips did not contain foam tips, but silicone tips, which was a minor but disconcerting detail.
Package contents
TANGZU Zetian Wu
Eartips
Carrying case
Manuals, etc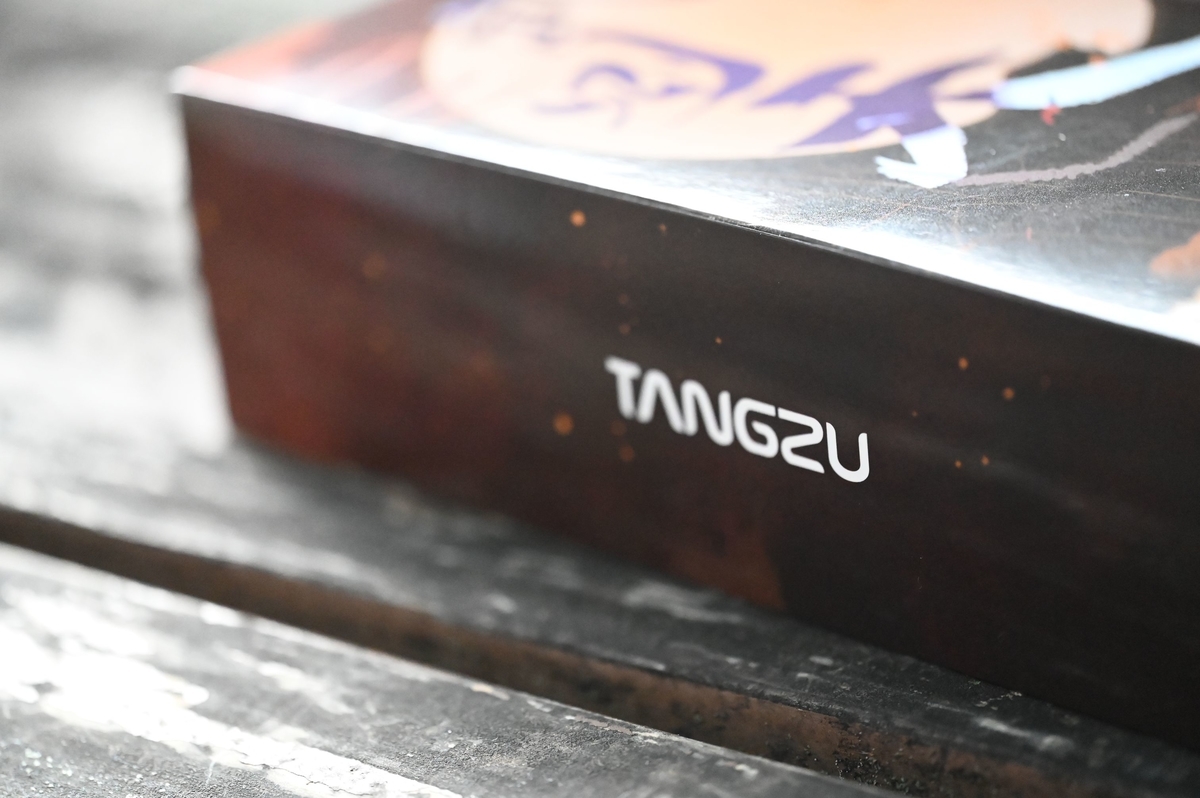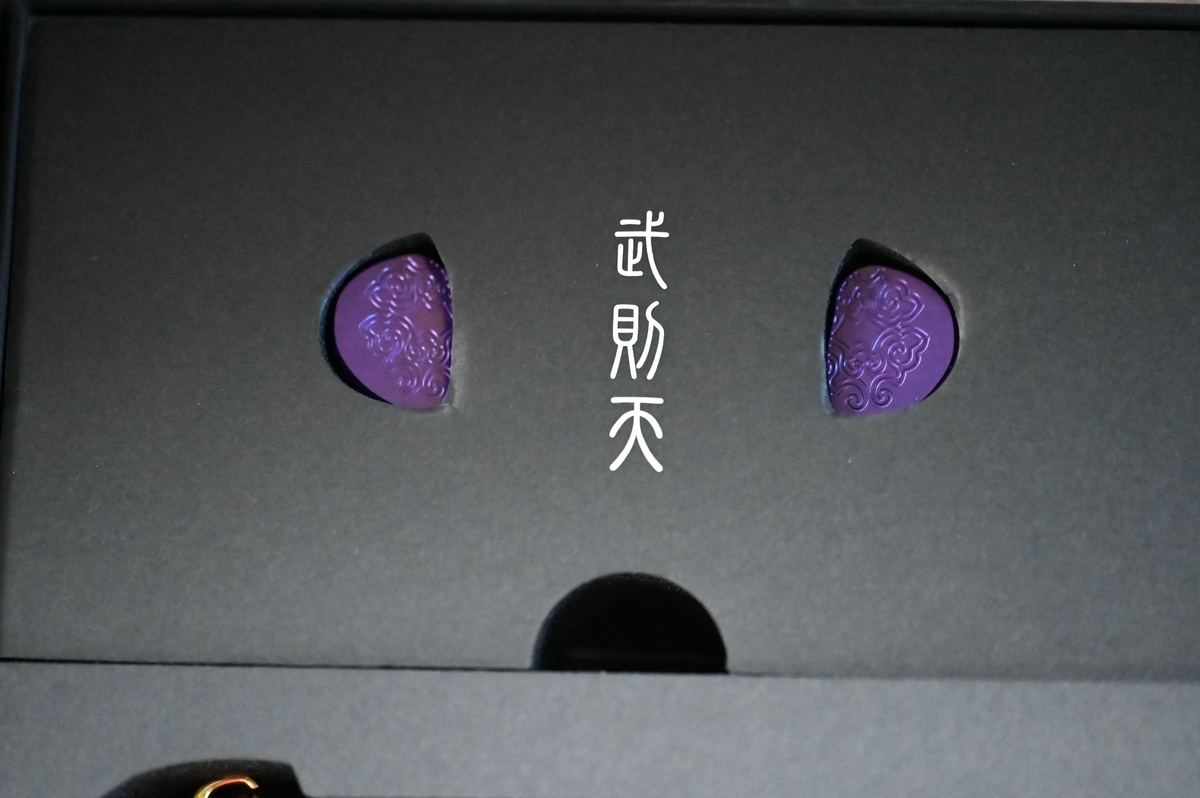 Build quality
Build quality meets price standard. It is quite beautifully sculpted.
Fit
The fit is good.
Sound quality
REW Frequency Response
Sound quality description
In this review, I use the standard eartips size L and drive it with the FiiO M15.
The TANGZU Zetian Wu has a near-neutral U-shaped signature with loudness in mind. It is also a very good quality studio-tuned model.
Please see here for detailed reviews on sound quality.
Sound quality general comment
Original Sound Fidelity: A+
Recommendation: S+
Personal preference: S+
There is no doubt that a new star has arrived in the $100 class of planar-drive earphones, and the TANGZU Zetian Wu is an excellent earphone with a wide range, excellent audio specs, and a sound balance that takes the studio-tuning high road.
Its sound is comparable to the LETSHUOER S12, one of the best earphones in this price range, and while both share the same excellent range, audio specs, and studio tuning, their sound characters are actually quite different.
The S12 is recommended if you want to hear music clearly with an overall sense of wakefulness and atmosphere, with higher transparency, a monitor-like three-dimensional emphasis, and somewhat crisp, stimulating highs.
The Zetian Wu has a slightly fuzzy and harmonic midrange that is comfortable to the ear, with well-connected natural overtones throughout, and would be suitable for those who want to listen to music in a more relaxed, less stimulating atmosphere.
Sound quality features
Pros
High fidelity to original sound
Accurate texture
Good localization
High resolution
Consistent phase characteristics
Excellent damping properties
Natural overtones
Comfortable to listen to
Harmonically rich midrange
Excellent sound image consistency
Cons
Inferior transparency in the midrange
General comment
The TANGZU Zetian Wu is one of the most remarkable earphones in its price range, combining a well-rounded overall sound balance, wide sound range, excellent audio specifications, excellent sound image consistency, and a harmonic-rich midrange that is pleasant to listen to.
It is one of the most advanced listening earphones you will find in the entire earphone market, and you will be hard-pressed to find anything comparable to it in a higher price range. However, in terms of overall performance, the LETSHUOER S12 is slightly ahead of the Zetian Wu in the same price range, especially if you value midrange transparency, overall resolution, and localization.
Purchase link