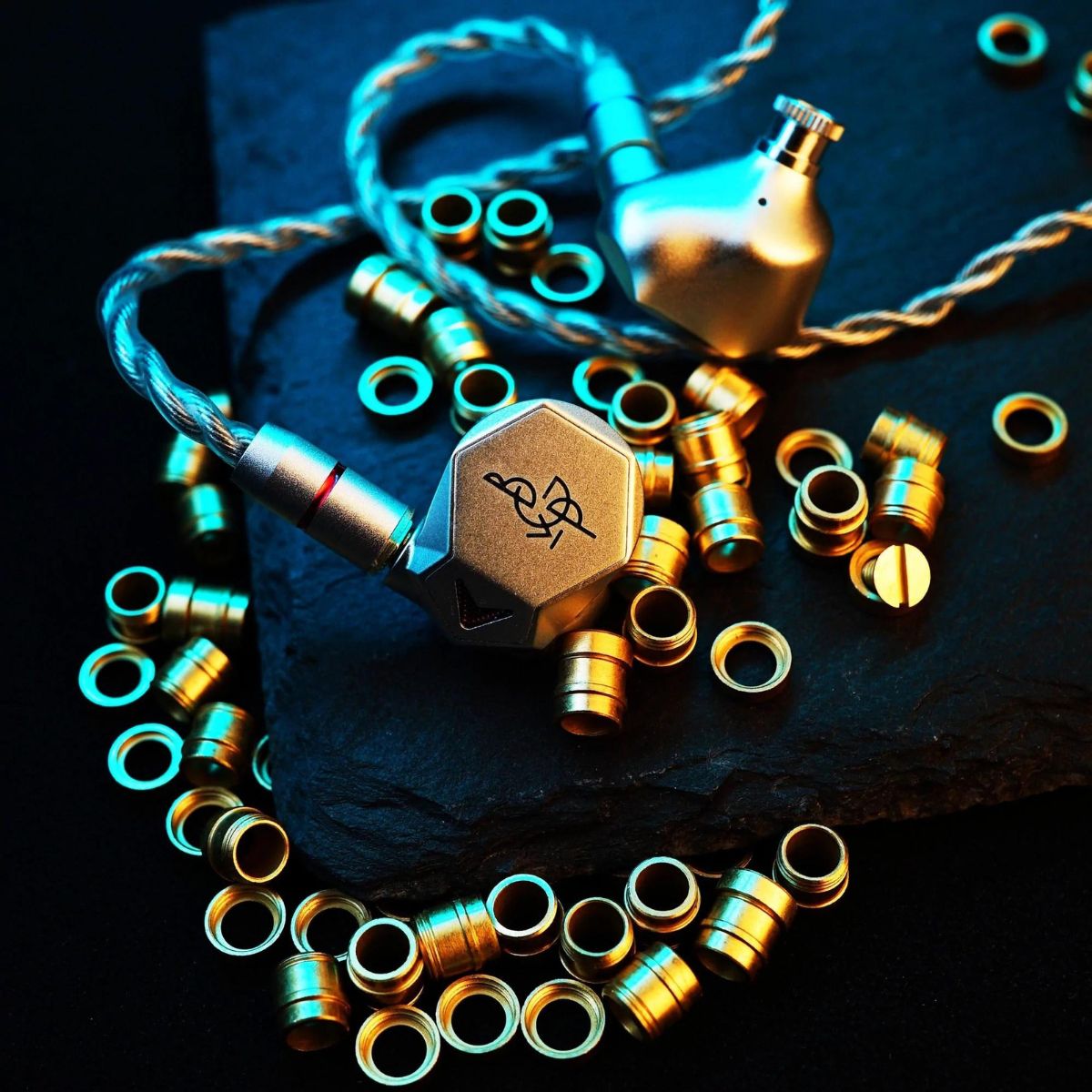 BGVP is a famous IEM brand from China. They have a huge catalog of budget and premium IEMs available in different driver configurations. BGVP has introduced its latest single dynamic driver flagship pair today, let's meet the all-new BGVP Melody. BGVP has been teasing this new IEM for the past few days through its different social media profiles. Today, the drapes have finally been removed and we have a glance at this beauty. Designed with a 12mm in-house developed DD unit, the BGVP Melody brings its listeners an immersive and lively experience. The pair also supports adjustable tuning with its swappable brass-plated tuning nozzles.
BGVP Melody is released officially in two color options, Bright Silver and Dark Grey. Melody starts at 107.99$ for the single-ended 3.5mm variant and comes with 3-in-1 plug variant(3.5mm+4.4mm+2.5mm) for 114.99$. Check out more information here.
At the heart and core of the "Melody" lies a third-generation BGVP in-house developed 12mm dynamic driver unit. It adopts a high-quality lilin03-carbon crystal polyurethane ultra-thin composite diaphragm coil. BGVP has customized this driver with a powerful magnetic circuit that produces a 1.5T magnetic flux. The driver has a gold-plated brass cavity material for a concentrated and crisp sound reproduction. BGVP Melody features a dual-rear cavity structure on it shells. This double-rear cavity increases the sound wave loss in the air by increasing the sound wave propagation space. It enables the pair to have a clean and refined sound presentation.
BGVP has tuned the Melody for an authentic High-Resolution audio experience. They have adjusted the tuning for a perfectly balanced output that complements different genres of music. For people who would like to experiment, BGVP Melody has got swappable tuning nozzles. The ear nozzle of the pair can be replaced easily. These brass nozzles have got different filters resulting in a different sound with each set. Melody comes with three sets of swappable nozzles, Rose gold for balanced sound, Silver for a musical, classical presentation, and Red for a pop tuning.
Melody gets a unique modern look with its shells. Made using a high-precision CNC machining process, the cavities have a geometrical look with perfectly calculated polygons and lines. The pair boasts great looks with a rich finish and an ergonomic shape. The shape has been adjusted to provide a comfortable fit for most users.
BGVP Melody has got a high-purity Graphene, Silver, and Copper Hybrid cable. It has standard MMCX connectors and swappable termination plugs. The pair comes in two different variants, one with a single-ended 3.5mm plug only and the other with three plugs included in the package(3.5mm+2.5mm+4.4mm).
BGVP Melody has got a price tag of 107.99$ for the single plug variant. Feel free to check out more information here.