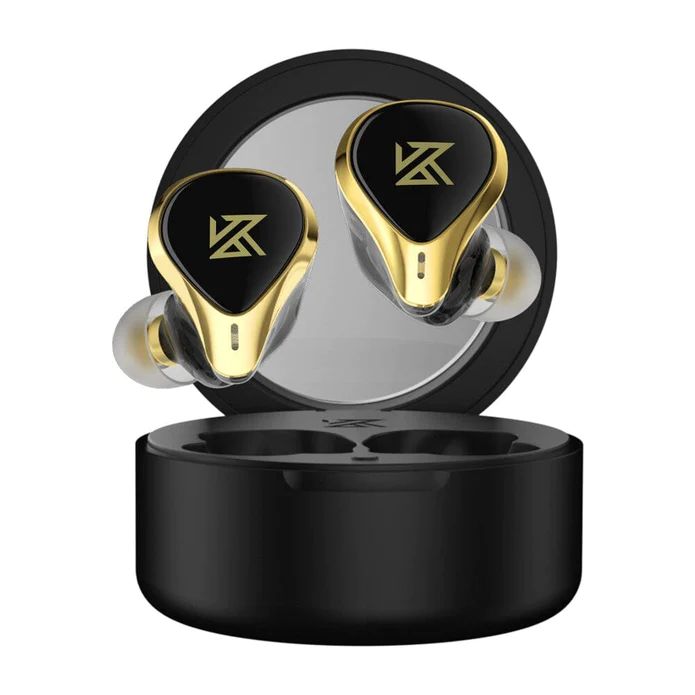 The latest KZ TWS, KZ SA08 Pro, has been released.
Features
High-Performance TWS Earphones.
Eight Balanced Armature Driver Configuration(4 BA Drivers on each side).
Qualcomm's Latest QCC3040 Bluetooth Chipset.
Stable Bluetooth V5.2 Connectivity.
DSP Processing Technology.
Apt-X Codec Transmission.
Qualcomm cVc8.0 Technology.
Fusion Design with Metallic Facecovers & Resin Cavity.
Ideal For Both Gaming As Well As Music Enjoyment.
HiFi-Grade Stereo Sound.
Long Battery Life.
Open-Window Design Charging Case.
Ergonomic & Comfortable.
Smart Touch Controls.
Prepare yourself for a revolutionary sound experience in the TWS field with the all-new KZ SA08 Pro. It's a truly wireless set of earphones designed with eight balanced armature driver configurations. The pair features 4 high-performance BA drivers arranged in a three-way frequency crossover for unmatched sound characteristics. SA08 Pro packs Qualcomm's latest QCC3040 Bluetooth Chipset for unparalleled Bluetooth V5.2 connectivity with high-resolution Apt-X codec support.
Super Wireless Earbuds With High-Resolution Balanced Armature Drivers
KZ SA08 Pro features a four-balanced armature driver configuration on each side. With expert tuning and precise frequency division, each BA unit is designed and implemented to deliver quality sound output. It houses 22955 BA drivers for Low-Frequency, 31736 BA drivers for midrange, and 29689 BA drivers for high and ultra-high frequency bands.
Digital Signal Processing With Qualcomm's Professional-Grade Bluetooth Chipset
KZ SA08 Pro brings strong and stable wireless Bluetooth connectivity with the help of QCC3040 Qualcomm's high-end Bluetooth chipset. It adopts a DSP(Digital Signal Processing) algorithm that greatly enhances the sound output of the pair.
High-Resolution Bluetooth Connectivity With AptX Codec
KZ SA08 Pro supports the latest Bluetooth V5.2 connectivity. It makes use of Qualcomm's premium QCC3040 Bluetooth chipset bringing in support for Apt-X high-resolution wireless codec. The latest Bluetooth V5.2 connectivity has better signal transmission speed and reliability in comparison to previous versions.
Ideal For Both Gaming As Well As Music Enjoyment & Supports Gaming Mode
KZ has carefully adjusted the tuning of the SA08 Pro. The pair delivers impeccable clarity and ultimate resolution making it a suitable set for different scenarios including gaming, music, movies, and more. SA08 Pro actually has a dedicated Gaming mode that improves imaging for precise location detection of your enemy.
Ergonomic, Comfortable Design With Natural Passive Isolation
KZ SA08 Pro has got a beautiful shell design with an ergonomic shape. The pair is crafted using medical-grade resin material and designer face covers. The shape of the shells is ergonomic and comfortable. It provides natural passive isolation with up to 23dB external noise reduction.
Exquisite Charging Case Design
You not only get a beautiful-looking shell design for the SA08 Pro, it comes with a beautiful-looking charging case as well. The charging case has a transparent window on the top cover that allows you to easily check the led indicator and earphones inside the case.
Smart Touch Control
KZ SA08 Pro can be controlled easily using smart touch-sensitive control. The face cover area on both shells serves as a button. It allows the user to easily access different functions including power on/off, activate voice assistant, answer/hangup calls, song selection, etc.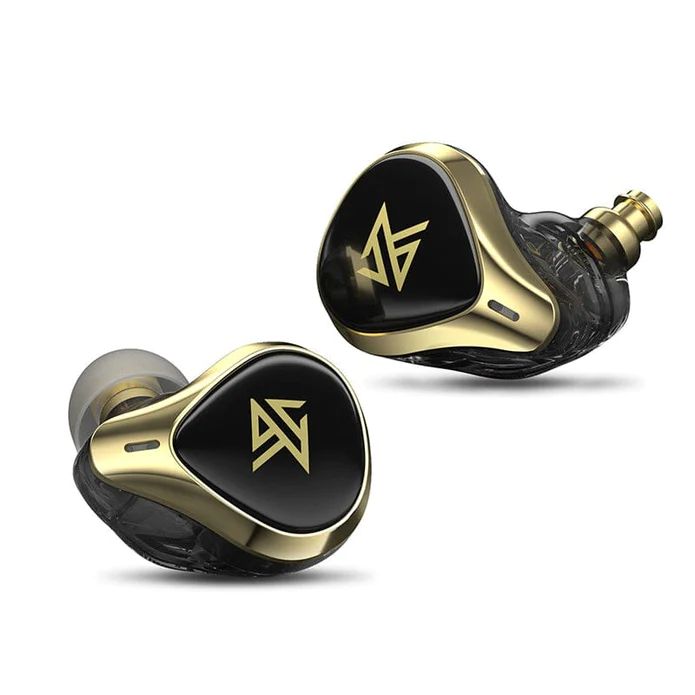 Long Battery Life
KZ SA08 Pro has got an endurance of up to 24 hours. The pair provides up to 6 hours of playback upon a single charge, the charging case allows for 3 more charges.
Price & Availability
The KZ SA08 Pro is available on Aliexpress and elsewhere for $89.
KZ SA08 Pro