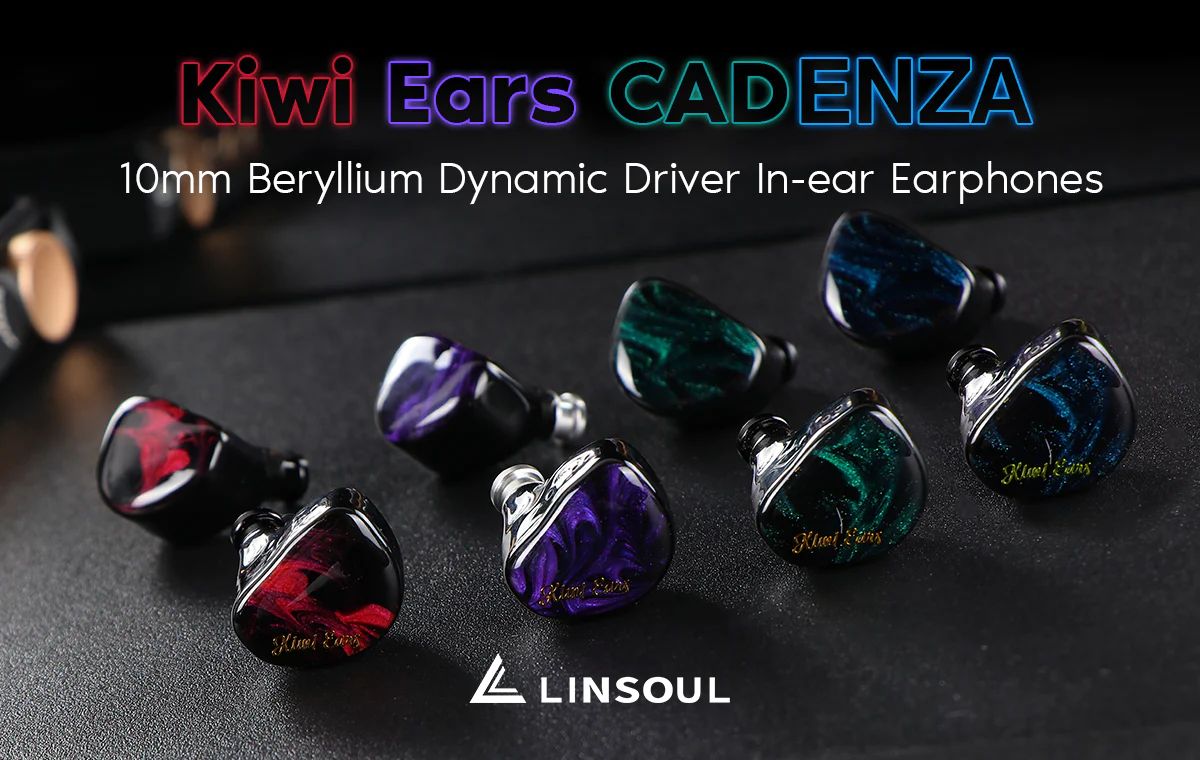 As a newcomer in the industry pursuing extraordinary audio reproduction, the perfect combination of technical innovation and exquisite tuning has always been the goal of Kiwi Ears. We would like to recommend their newly launched 10mm Beryllium Dynamic Driver IEM - Kiwi Ears Cadenza.
Until now, beryllium diaphragm drivers are still considered the pinnacle of dynamic drivers in speakers, headphones and earphones. The reason for this is that beryllium metal has the greatest tensile strength and surface tension, producing quality sound with often incredibly powerful and responsive bass impact, rich midrange and crystal clear highs. The Cadenza is a single dynamic driver IEM with a large 10mm beryllium diaphragm driver and a custom-designed enclosure structure that achieves a balanced sound quality suitable for modern audiophile listening standards. The bass is tuned to retain the loud punch and attack speed of the Beryllium Dynamic Driver. As the bass decays more quickly, the midrange is able to remain natural and not muddy or bloated. Thanks to the speed of the Beryllium Driver, the mids sound rich and lush, and very detailed. The treble response reflects the style of the Harman reference standard, with a natural curvature that sounds naturally fatigue-free, yet still full of micro-detail and airy.
The Cadenza comes with a 4-conductor braided copper cable featuring 3.5mm single-ended termination for most smartphones, computers and audio devices.
You can order your Kiwi Ears Cadenza here.
Review