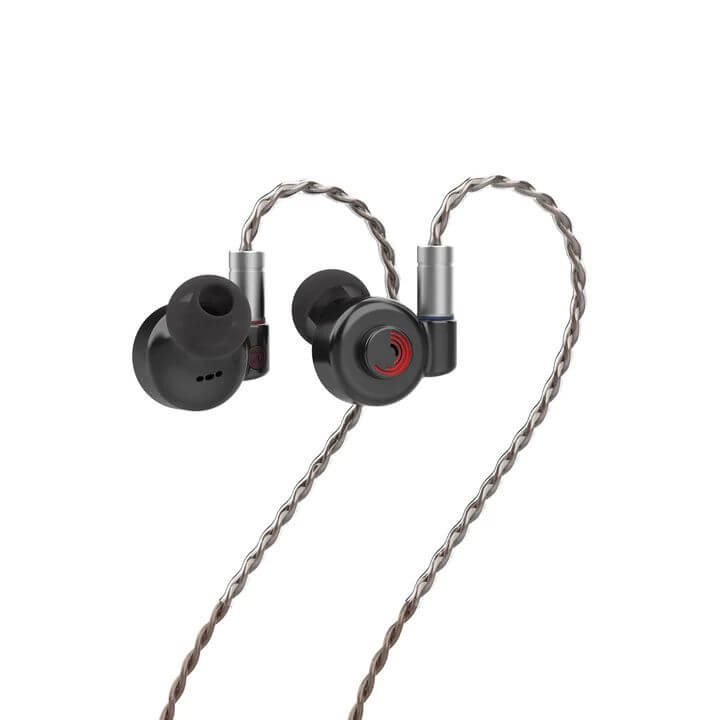 The latest IEMS with DLC driver, LETSHUOR D13, has been released.
LETSHUOER D13 is the new dynamic driver IEM designed and manufactured by Shuoer Acoustic Technology Company Limited. It empowers with a custom 13mm DLC diaphragm which is the new R&D fulfillment from our team. It is an innovative dynamic driver IEM or moving coil headphones crafted for audiophiles and music lovers.
Features
Custom 13mm dynamic driver
Two types of output nozzles two hearing modes
Specifications
Playback frequency: 20-20000Hz
Impedance: 16Ω
Sensitivity: 105±1dB
THD: 0.16%±0.1%
Pin type: 0.78mm 2pin
Custom 13mm large diameter dynamic driver
The most notable characteristic of D13 is that it has a smooth sounding profile, owing to the large DLC diaphragm and N52 neodymium magnets. It has a tight bass, clear mids, shimmering highs without causing fatigue. It is an innovative dynamic driver R&D and manufactured by Shuoer acoustic team.
Diamond-like Carbon (DLC) diaphragm Dynamic Driver
High strength profile that eliminates unwanted distortions while being light weight at the same time, resulting in quick transient respose. It is a great joy to explore the fun bringing by such a amazing dynamic driver.
Three vent holes of LETSHUOER D13
The scientific design can mitigate negative in-ear pressure efficiently thus improve long time listen fatigue.
Customized N52 Neodymium Magnets
The customized N52 neodymium magnets of LETSHUOER D13 dynamic driver further extends the sub-bass, bring more details for music enjoyment.
Separate acoustic chamber
The relatively closed space effectively isolates the interference of external factors, bringing a purer sense of hearing.
Hand-built 4-core 216-strands monocrystalline copper
The cable of LETSHUOER D13 is specially crafted to satisfy the need of music lovers for different music genres. By lowering the in-conductor impedance, it brings clearer and organic mide range performance.
Ergonomic designed dynamic driver IEM
The ergonomic designed of LETSHUOER D13 chassis and the built-in ear hook brings further wearing comfort.
Two different output nozzles
Two different sets of output nozzles brings two different hearing experience.
review
Price & Availability
LETSHUOER D13 is available now for $119 at LETSHUOER Official, Aliexpress, and other retailers.