The Linsoul XC01, a meticulous earphone cable with an interchangeable plug system, is now available.
Features
To Reproduce Hi-Fi Sound Quality
Stable Signal Transmission
Wide Compatibility
Connector & Pin Genres
Litz Structure & PVC Coat
Specifications
Model: Linsoul XC01
Wire material type: 4-strand silver plated wire
Pin type: QDC/MMCX/0.78mm
Single wire diameter: 1.8mm
Coat: PVC
Structure: LITZ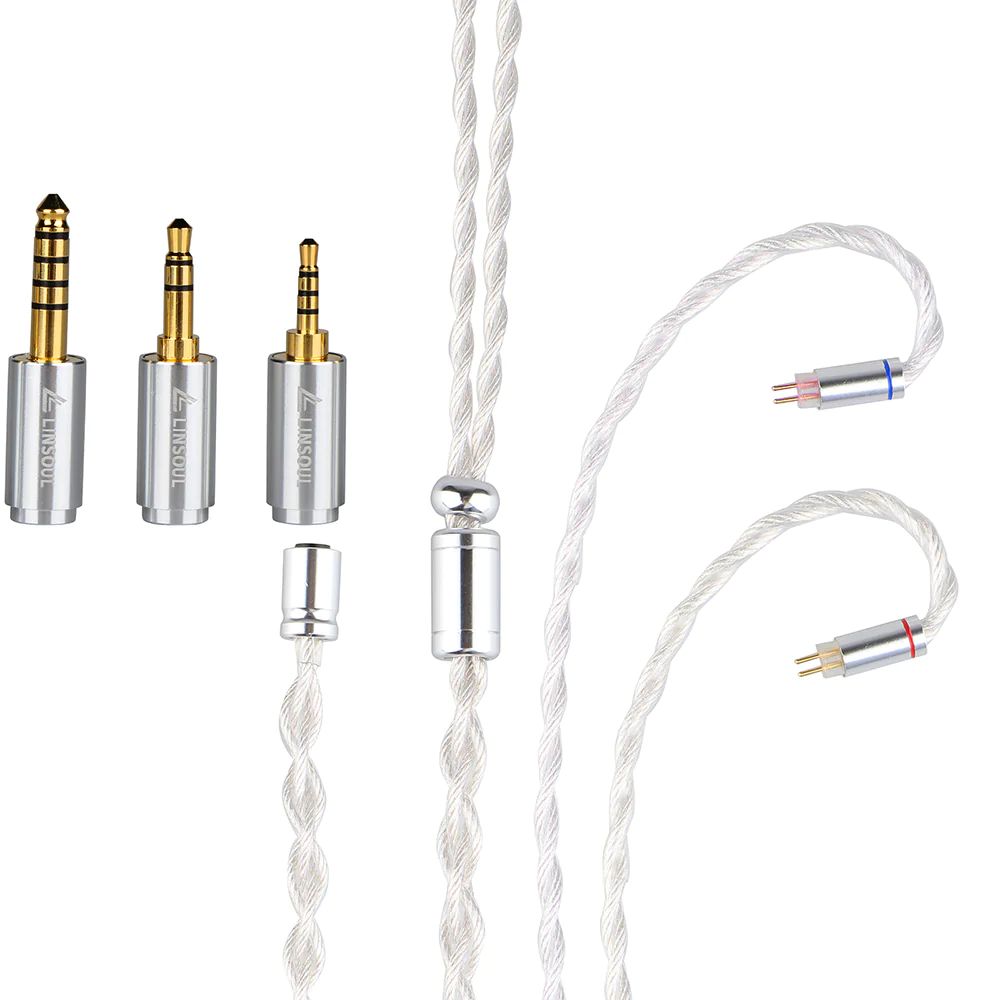 To Reproduce Hi-Fi Sound Quality
Adopting 4 strands single-copper silver plating material, the Linsoul XC01 cable characterizes pure sound effect, meaning that this HiFi cable can offer natural sound rich in details as well as strong radiometric resolution.
Stable Signal Transmission
The XC01 cable is made of single crystal copper material, which is wear-resistant and durable. Featuring stable transmission, Linsoul XC01 is not only gorgeous in appearance, but also marvelous in function.
Wide Compatibility
Compatible with a wide range of QDC/0.78mm/MMCX audio cables for all QDC/0.78mm/MMCX jacks on stereo system equipment. Equipped with 4 strands weaving with perfect proportioning, the XC01 features high resolution.
Connector & Pin Genres
There are three pin types utilized by the Linsoul XC01 cable. This cable is suitable for most types of headphones with QDC, MMCX and 0.78mm. Besides, it features a 1.8mm single wire diameter.
Litz Structure & PVC Coat
Equipped with Litz Structure, the Linsoul XC01 cable can promote the output power in the transformer. Besides, this cable characterizes PVC coat, featuring high weather resistance, thermal stability, convenient processing and energy saving economy.
Price & Availability
The Linsoul XC01 is now available at Linsoul and others for $99.