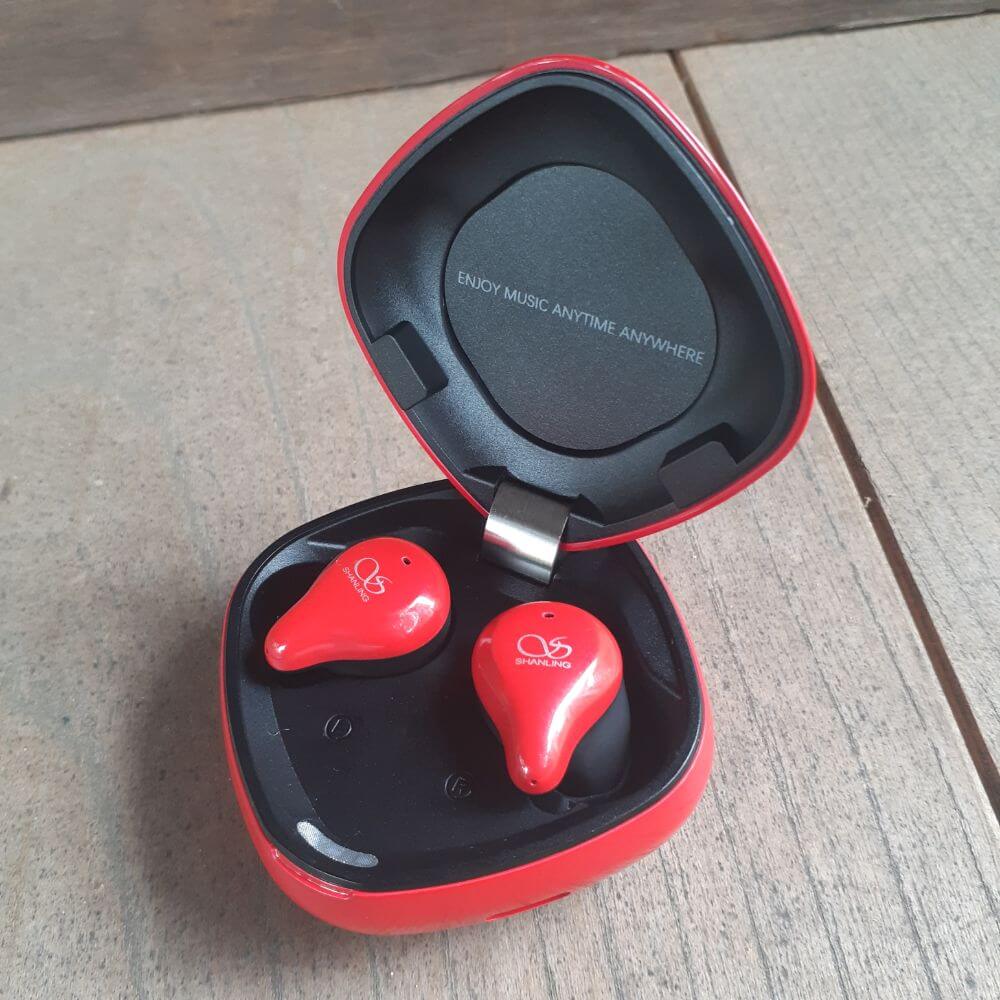 Disclaimer
This review is written based on a "private purchase" or "product rented for a price".
No remuneration or compensation, such as a manuscript fee, has been received for publishing this, and it is an honest evaluation based on measurement data from personal testing and personal opinion.
Please read the privacy policy of this website.
Recommended for people like this
People who want earphones with a particular design
People who like harmonic sound
People who value communication quality
People who want a comfortable fit
People who want earphones that don't cause listening fatigue
Overview of Shanling MTW100-BA
This review will give an overview of Shanling MTW100-BA. A complete review of this product can be found here.
audio-sound Score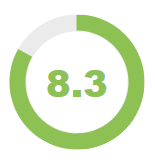 Total Score: 8.3 / 10.0
Package: 8.5 / 10.0
Build quality: 8.5 / 10.0
Fit: 9.0 / 10.0
High range: 8.0 / 10.0
Mid range: 7.5 / 10.0
Low range: 8.0 / 10.0
Less distortion: 8.0 / 10.0
Communication quality: 9.0 / 10.0
Want to see the score ranking? Click here!
Basic Specifications
Continuous / maximum playback time: 7h / 24h
Waterproof performance: IPX7
Supported codecs: AAC / SBC
Equipped with Knowles balanced-armature drivers
The Knowles balanced-armature driver provides a well-balanced sound that is easy to listen to even after long hours of use. It delivers a sound that is more detailed and delicate.
Up to 24 hours of playback is possible when used with a charging case
The earphones are extremely lightweight at only 4.7g per side, but can be used for about 7 hours of continuous playback, and can be used with the charging case for up to 24 hours of playback, so you can enjoy long hours of playback without worrying about the remaining battery. In addition, the charging case has a strap hole so you can attach the included strap or your favorite strap to carry it around.
Waterproof performance equivalent to IPX7
With a special waterproof structure equivalent to IPX7, it is resistant to sudden rain and sweat during sports and can be used as is. It is also completely submersible, so it will work even if it is accidentally dropped into water. (We do not recommend intentionally dropping it or immersing it in water for a long time.)
Easy operation by just touching the earphone
Various operations can be performed by touching the touch sensor on the back (face plate) of the earphones. You can start/end an incoming call, play/stop/forward/backward music, and start/end ambient mode. It is also possible to use the earphones with only one side of the earphones (monaural mode).
Supports contactless charging
The MTW100-BA supports contactless charging, so it can be charged simply by placing it on a charging pad (wireless charger). This frees you from the hassle of plugging and unplugging the USB cable every time you want to charge. (Wireless charger is not included in this product, so please prepare it separately.)
package
It is a standard or slightly higher quality package in its price range.
Package contents
There is no shortage of accessories. The package contains the following:
Shanling MTW100-BA
Charging case
USB Type-C cable
Eartips (S/M/L)
Strap
Manual
Build quality
The build quality meets the standard of the price. The charging case is smooth to open and close, with little wobble in the lid.
The shiny plastic design with a slightly cheap texture may not be to everyone's taste.
Fit
The IEM-type design provides a good fit. Sound insulation is good if you choose the right eartips, but there is not much room in the earphone compartment, so the choice of eartips is limited.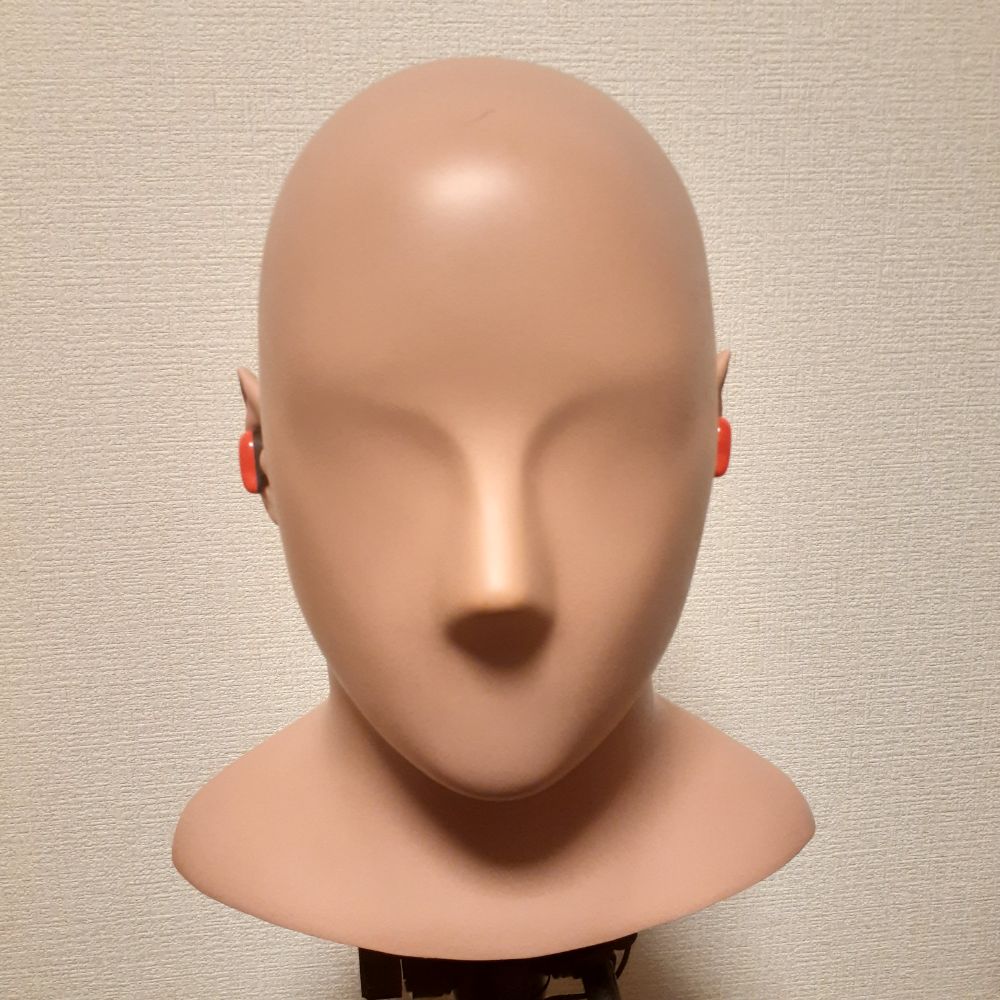 Connection quality
I tested it by connecting it to a Cayin N6II/E02 with AAC. The connection quality is excellent for the price range; I don't know because I haven't been in crowds due to the COVID-19 craze, but it's stable in the home. Distance tolerance is excellent, and the connection is seamless and intact even at a distance of about 5 meters. The music plays fine even with a barrier between us, and there are no interruptions.
There may be a small amount of white noise, but most people probably won't notice it.
Hear-through Performance
The performance of the hear-through isn't very good. There is a blatant hum that sounds like a jittery roar. It may be quite unpleasant for those who are bothered by it.
Sound quality
The Shanling MTW100-BA seems to have been tuned to emphasize midrange staging and sound less tiring to listen to. The sound is thick and full, with good coloration. It is a little less than refreshing and sharp, so it may sound sleepy to some people.
Please see here for detailed reviews on sound quality.
Sound quality general comment
Original sound fidelity: A
Recommendation: B
Personal preference: B-
The sound of the Shanling MTW100-BA is somewhat retro-sounding in some respects, and has a rather compact, boxy feel that allows you to enjoy music in a private atmosphere.
The overall picture of the music is easy to understand, but the obvious drawback is that it lacks a sense of scale and tends to sound somewhat cramped. The listening experience is very stable, and you can listen to it forever without getting tired.
Sound quality features
Pros
Nostalgic sound
Sound with a sense of depth
A sense of fullness
Harmonious atmosphere
Mild
Has a sense of density
Sweet sound
Harmonics with a human touch
Comfortable to listen to
Immersive sound

Cons
Lack of expandability
Poor separation
Sound tends to gather in the midrange
May sound sleepy
General comment
The Shanling MTW100-BA is comfortable to wear and has a powerful battery performance for long hours of playback. Its sound quality is such that you will not get tired of listening to it for a long time, making it a perfect companion for long journeys. If you like gentle sounds, you'll love them, although they can be a bit drowsy at times due to their rather relaxed spatial expression.
Purchase link