Disclaimer
This review is based on "private purchases" or "items rented for a consideration".
No remuneration or compensation, such as a manuscript fee, has been received for publishing this, and it is an honest evaluation based on measurement data from personal testing and personal opinion.
Please read the privacy policy of this website.
Recommended for people like this
People who like a soft, bong-like sound
People who value the feeling of being enveloped
People who are looking for earphones that are comfortable to listen to
CCZ fan
Overview of CCZ Emerald
This review will give an overview of CCZ Emerald. A complete review of this product can be found here.
audio-sound Score
Total Score: 8.4 / 10.0
Package: 8.0 / 10.0
Build quality: 8.5 / 10.0
Fitment: 8.5 / 10.0
High range: 8.5 / 10.0
Mid range: 7.5 / 10.0
Low range: 9.0 / 10.0
Less distortion: 9.0 / 10.0
Want to see the score ranking? Click here!
Basic Specifications
Frequency response: 10Hz to 50kHz
Impedance: 36Ω
Sensitivity: 117dB/Vrms
Connector: 0.78mm 2pin
Features of CCZ Emerald
Durable Artwork: The faceplate of CCZ Emerald earphones is made of high-gloss injection process, and the environment-friendly PC cavity is made of UV light painting process. Combining delicate metal texture with fashionable and streamlined beauty, the elegant light makes your eyes shine.
Precise Internal Acoustic Structure: CCZ Emerald in-ear adds physical frequency splitting technology to the traditional electronic frequency splitting of headphones. The placement and angles of each unit are scientifically calculated to take advantage of and exactly match the characteristics of the various units. The dynamic driver system reduces acoustic stressors through homogeneous and distortion-free reproduction.
10mm Dual Magnetic Circuit Dynamic Driver: CCZ Emerald ear monitors are configured as a hybrid of one dynamic driver and one BA driver. Doubling the magnetic flux results in a higher electro-acoustic conversion ratio than a regular moving coil unit of the same specifications. Low impedance, high sensitivity, excellent energy efficiency and transient response, and deep, thick low frequencies are achieved. Sound is crystal clear and natural, low frequencies are resilient, vocals are warm and thick with lots of detail, and high frequencies are crystal clear and not sharp. At the same time, it has a vast soundstage and excellent three-frequency separation, making it suitable for listeners of bass, vocal, pop, folk, ACG, and omnivorous styles. The cable is made of 4N grade (99.99%) oxygen-free copper conductor twisted cable with 2-pin specification, which can be replaced in case of cable breakage.
Comfortable Fit: As a series of CCZ brand earphones, "CCZ Emerald" adopts an ergonomic multi-driver earphone design by sampling a large amount of data from the ear canal. In addition, a TPE soft rubber ear hook will be added to the tail corner of the earphone cavity. The materials used are environmentally friendly, skin-friendly, and allergy-free, making them more comfortable, lighter, and more stable to wear. Not only does it have a superior texture, it also fits more comfortably in the ear canal.
Package
The package meets the standard of the price range.
Package contents
CCZ Emerald
Eartips
Manuals, etc
Build quality
Build quality meets price standard. Quality seems high for the price.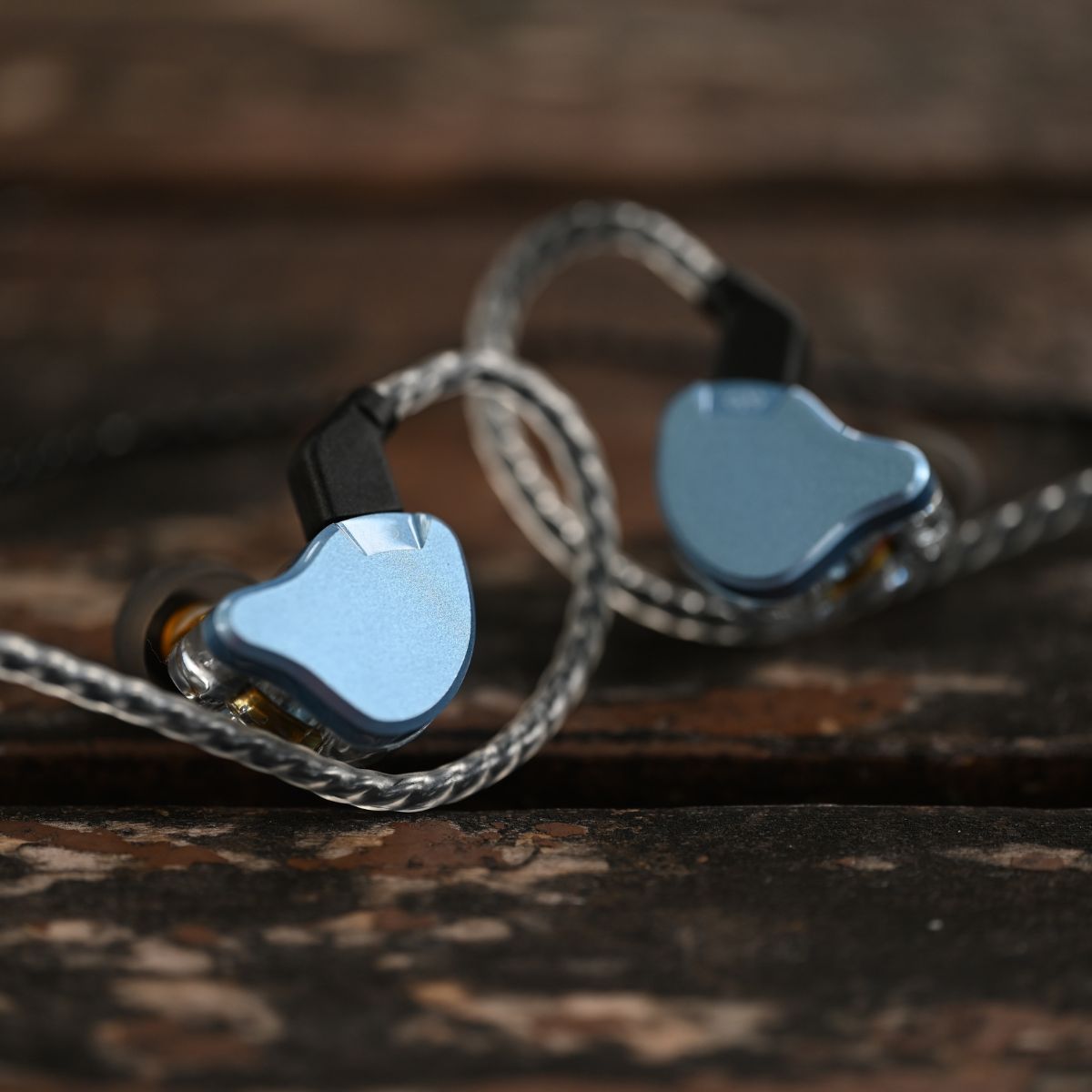 Fit
The fit is good.
Sound quality
REW Frequency Response
Sound quality description
In this review, I use the standard eartips size L and drive it with the FiiO M15.
CCZ Emerald has a V-shaped sound signature with an emphasis on low and mid-high frequencies.
Please see here for detailed reviews on sound quality.
Sound quality general comment
Original Sound Fidelity: A-
Recommendation: B
Personal preference: D+
The CCZ Emerald marvels at high-end class sound in resolution and THD, but not in sound balance. Well, if you are looking for a low-priced, warm, fuzzy-sounding earphone that allows you to relax a bit and listen to music, it may not be a bad choice.
In the same price range, models such as the KZ EDX Pro and CCA CRA are generally better.
Sound quality features
Pros
Not bad original sound fidelity
Warm and pleasant to listen to
Excellent resolution
Low distortion and clean
Cons
Lacks midrange transparency
Lacks low-frequency depth
Lacks high-frequency extension
Lacks overall fuzziness
Unnatural texture
Poor sharpness
Lacks subtlety
Poor separation
Easily sounds caged
General comment
CCZ Emerald may not be a bad choice for those who want to enjoy music with a warm, bonbon, and full sound. In fact, for its low price, it offers excellent resolution and low distortion, making it quite good in terms of audio specs.
The sound balance, however, is more toward the low end and the reproduction of the mid-range is not good, so basically, it is not for audiophiles. Overall, the sound tends to be lumpy with poor separation and lacks subtlety. CCA CRA or KZ EDX Pro, which you can buy for about the same price, are much better.
Purchase link