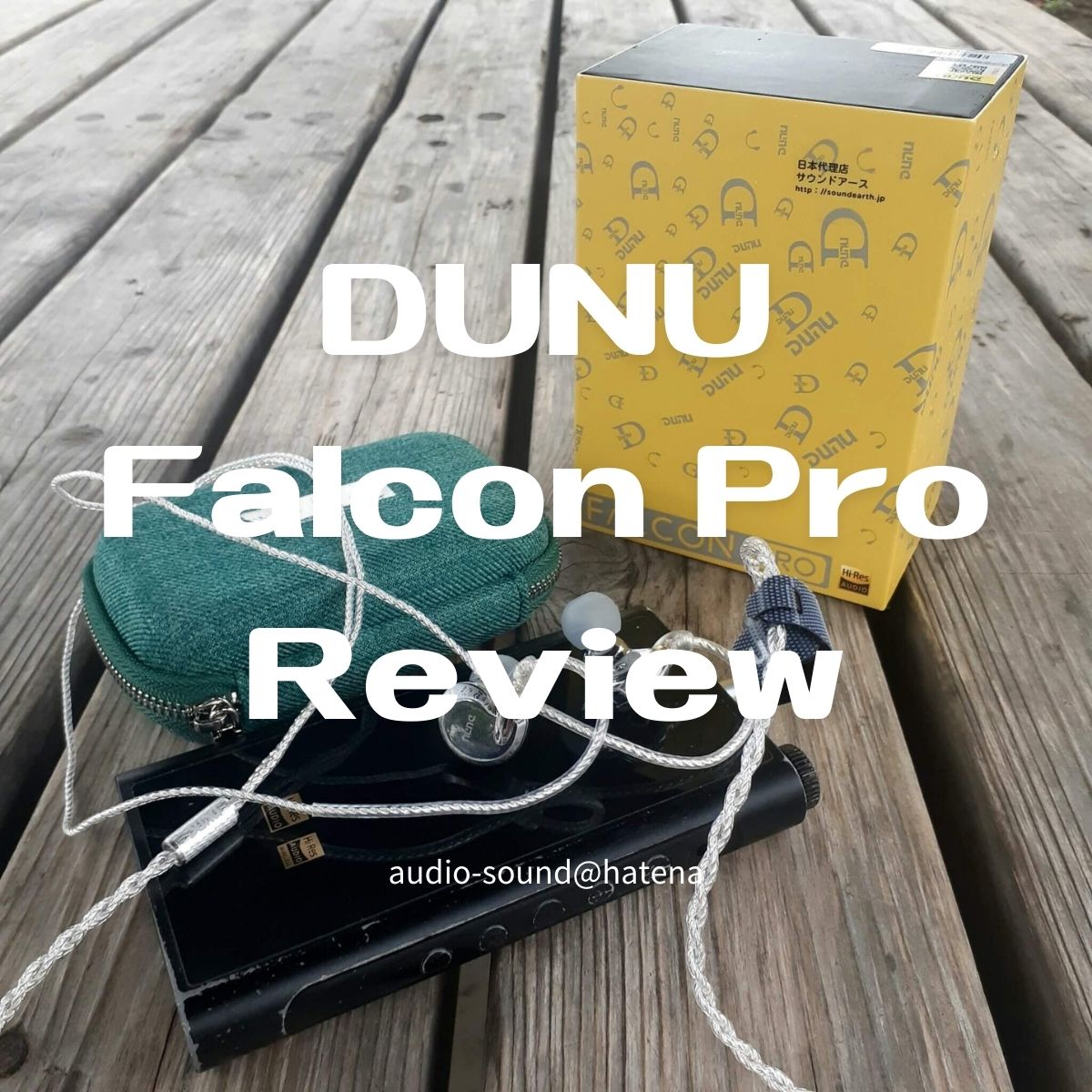 Disclaimer
This review is written based on a "private purchase" or "product rented for a price".
No remuneration or compensation, such as a manuscript fee, has been received for publishing this, and it is an honest evaluation based on measurement data from personal testing and personal opinion.
Please read the privacy policy of this website.
Recommended for people like this
People who like a richer sound
People who are sensitive to high frequencies
People who like a warm sound
Overview of DUNU FALCON PRO
This review will give an overview of DUNU FALCON PRO. A complete review of this product can be found here.
audio-sound Score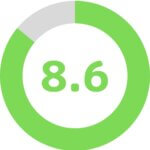 Total Score: 8.6 / 10.0
Package: 8.5 / 10.0
Build quality: 9.5 / 10.0
Fitment: 8.5 / 10.0
High range: 7.0 / 10.0
Mid range: 8.0 / 10.0
Low range: 8.0 / 10.0
Less distortion: 8.5 / 10.0
Want to see the score ranking? Click here!
Basic Specifications
Frequency response: 5Hz to 40kHz
Impedance: 26Ω
Sensitivity: 112dB/mW
Cable connector: mmcx
package
The packaging is simple, but the accessories are quite numerous and gorgeous.
Package contents
There is no shortage of accessories.
DUNU FALCON PRO
Many eartips
Tuning nozzles
Carrying case
Explanatory documents
Build quality
The build quality of the exterior is above the standard of the price range. It is beautifully sculpted like a high brand product.
Fit
They are compact and comfortable for people with small ears.
Sound quality
Sound quality description
In this review, I use the standard eartips size L and drive it with the FiiO M15.
The DUNU FALCON PRO has a V-shaped signature with a strong low-frequency presence and a warm sound. The sound is not generally suitable for audiophiles who are particular about the accuracy of the midrange, as it has a large expansion in the lower midrange, which has a slightly negative effect on the sound image in the midrange.
Please see here for detailed reviews on sound quality.
Sound quality general comment
Original Sound Fidelity: B
Recommendation: B+
Personal preference: B
DUNU FALCON PRO is suitable for audiophiles who prefer mild listening with a warm sound. Changing the nozzle does not change the thick and warm tendency of the sound itself, so there is almost no improvement in the sound image in the midrange. Therefore, it is not suitable for audiophiles who are faithful to the original sound or who are particular about the sound image in the midrange. Incidentally, my preference is for transparent nozzles.
In the same price range, there are the Moondrop KATO and the BQEYZ Autumn, both with similar tuning systems. Personally, I would recommend KATO the most, followed by Autumn, and then FALCON PRO.
Sound quality features
Pros
Warm and pleasant to listen to
Sound with a sense of depth
Nostalgic
Rich sound
Excellent resolution
Calm
Mild
Cons
Heterogeneous sound
Easy to sound fuzzy
Lack of high frequency extension
Lacks a sense of structure
Boomy low frequencies
Lacks consistency of sound image
Sounds muddy to some people
Swollen mid-low range
General comment
The DUNU FALCON PRO is quite an attractive option if you want a beautiful earphone with a high-end texture in the 20,000 yen range. The overall sound performance is also up to the standard of the price, and is quite good by any standard. However, the sound balance tends to be too warm, and the sound image in the mid-range tends to be fuzzy, which is a drawback.
Purchase link