Disclaimer
This review is written based on a "private purchase" or "product rented for a price".
No remuneration or compensation, such as a manuscript fee, has been received for publishing this, and it is an honest evaluation based on measurement data from personal testing and personal opinion.
Please read the privacy policy of this website.
Recommended for people like this
People who like high resolution sound
People who like the dry sound of balanced armatures
People who like delicate expression
Overview of Fidue Gem 4
This review will give an overview of Fidue Gem 4. A complete review of this product can be found here.
audio-sound Score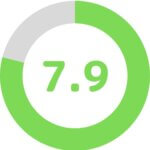 Total Score: 7.9 / 10.0
Package: 8.0 / 10.0
Build quality: 8.0 / 10.0
Fitment: 8.5 / 10.0
High range: 8.0 / 10.0
Mid range: 8.0 / 10.0
Low range: 8.0 / 10.0
Less distortion: 6.5 / 10.0
Want to see the score ranking? Click here!
Basic Specifications
Frequency response: 10Hz to 40kHz
Impedance: 50Ω
Sensitivity: 112dB/mW
Cable connector: 0.78mm 2pin
package
The package meets the price standard.
Package contents
The accessories are relatively complete. There are enough eartips.
Fidue Gem 4
Carrying case
Eartips (2 types)
3.5mm to 6.35mm adapter
Cleaning Tool
Aircraft adapter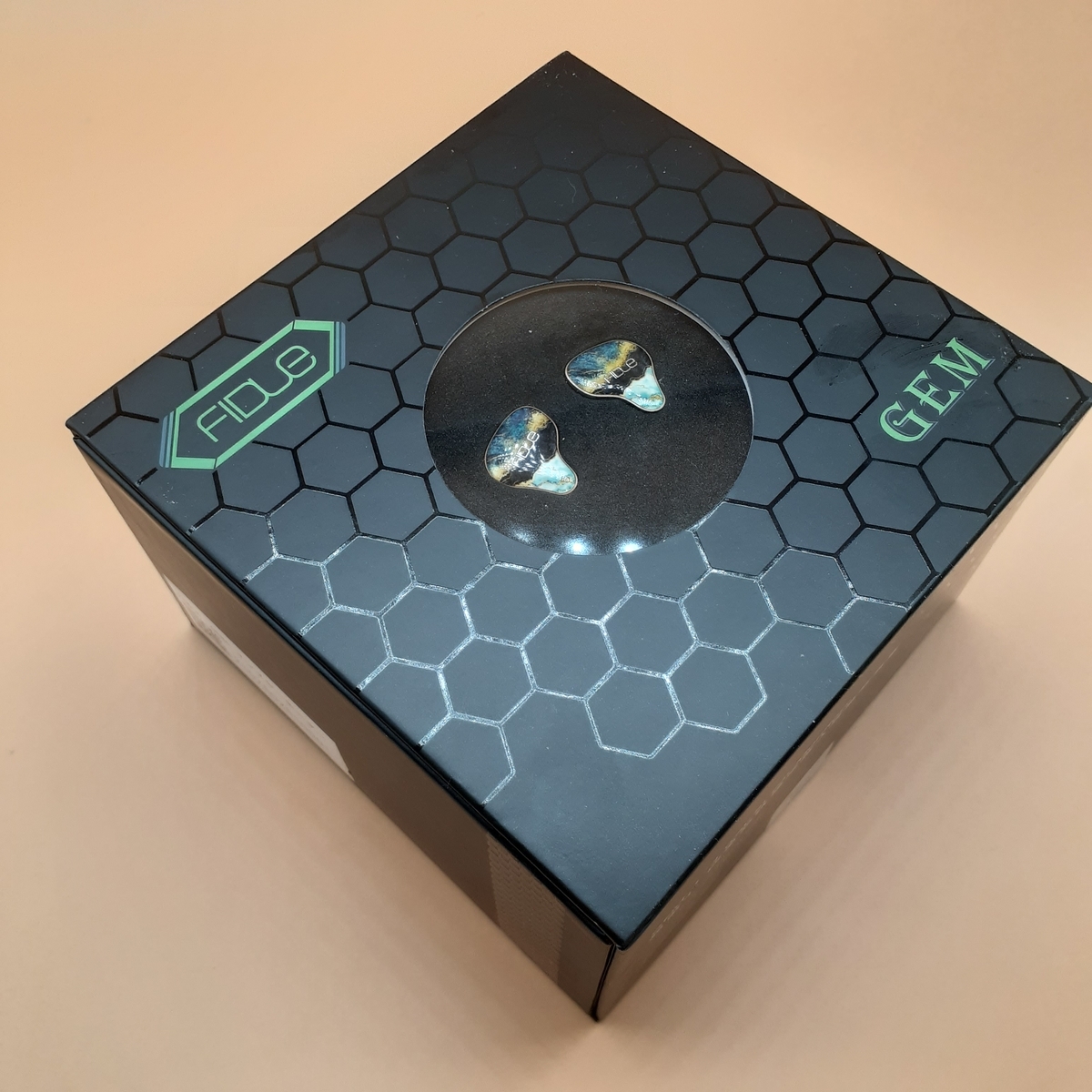 Build quality
The build quality of the exterior is well within the standard of the price. However, most Chinese earphones these days have beautiful designs even in the $100 range, so I'm not too surprised.
Fit
The fit is quite good, but the stem is a bit long, so it may be hard to fit for people with small ears.
Sound quality
REW Frequency Response
Sound quality description
In this review, I use the standard eartips (balance) size L and drive it with the FiiO M15.
Fidue claims to have enhanced resolution with its own technology, and indeed, the sound is very high resolution and clear.
The overall tuning has a high fidelity of the original sound, which can be described as a studio-tuned sound, with the midrange retracted to emphasize the three-dimensional effect. The midrange is retracted to emphasize the three-dimensional effect. The lower midrange is also emphasized a little, and the sound is a little aggressive and loud. If you like a bright and clear sound, this is not bad, but you may not like it because of its strong habit.
In addition, perhaps because of the higher resolution, the high distortion characteristic of balanced armature drivers is reflected in the sound, and the distortion is strong in the mid to high frequencies, which can be heard clearly, so you may often feel uncomfortable in the expression of the vocal band.
Please see here for detailed reviews on sound quality.
Sound quality general comment
Original Sound Fidelity: A+
Recommendation: B+
Personal preference: B-
The overall fidelity of the original sound is high, and above all, the resolution is excellent, making it a gem that will satisfy resolution-conscious audiophiles quite well. However, its sound is typically balanced-armature-like, with a lot of distortion and a tendency to sound dry.
Even audiophiles who love neutral tuning and faithful, flat sound will not like a sound that tends to sound strangely twisted in space in the midrange. Because of its weakness in the vocal range, it will be difficult to satisfy audiophiles who are generally particular about vocal imaging.
The fact that it tends to sound aggressive in general also makes it a choice for some people. People who like flamboyant sounds may like them to a certain extent, but those who seek a calm atmosphere in music may not find them suitable at all, since aggressive songs by nature tend to sound rattling and clattering. No matter what kind of music you listen to, you won't be able to shake off the strangely pushy feeling.
Sound quality features
Pros
High overall clarity and excellent resolution
Aggressive and enjoyable sound
Fairly high overall fidelity of the original sound
Brilliant and flashy
Accentuated dynamism
Cons
Dry and artificial sound like a balanced armature
Low frequencies with no depth
Midrange sounds flat and full of incidentals
Deep and dark midrange
Can be tiring to listen to in some cases
Lacks a sense of fullness and sounds cheap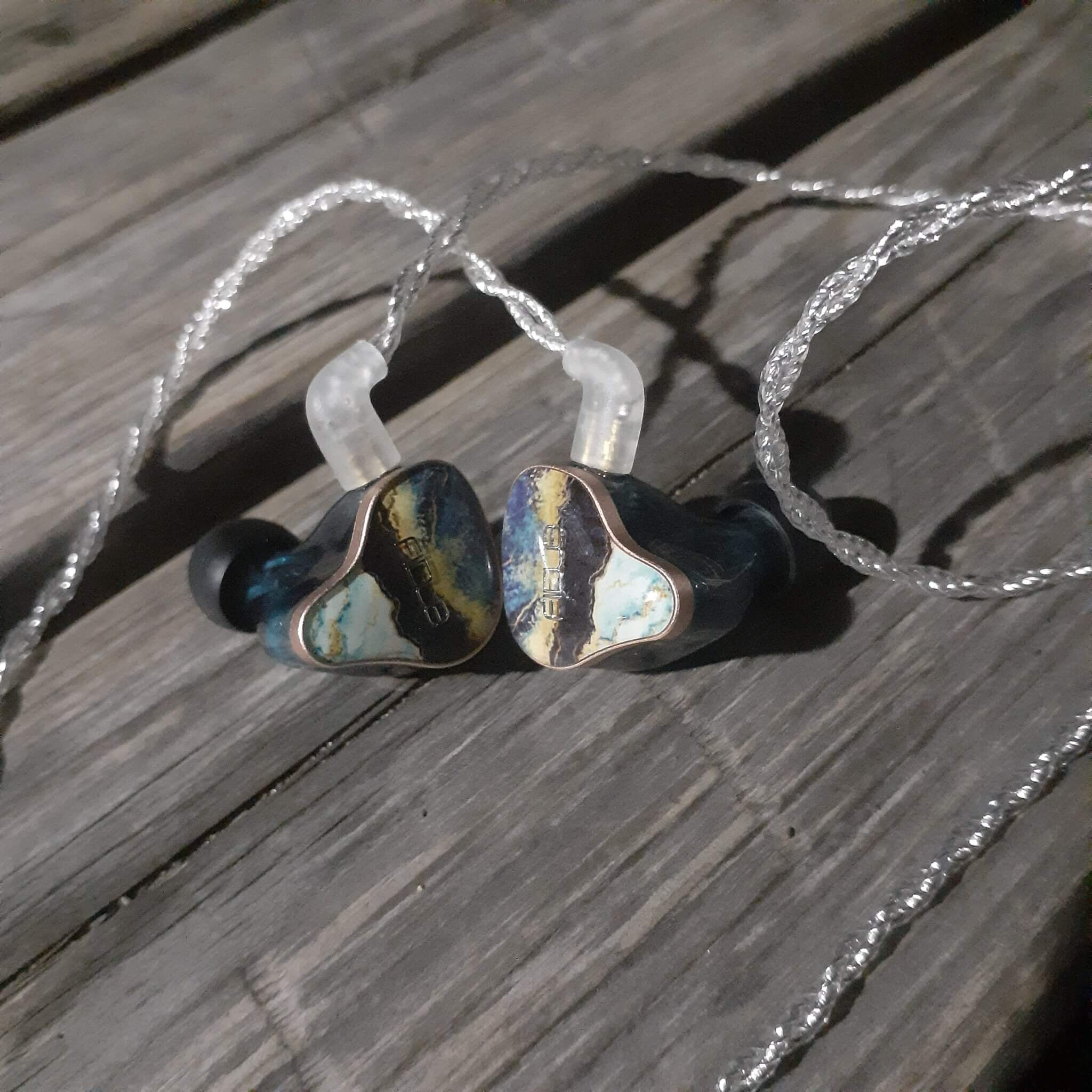 General comment
The Fidue Gem4 is a very high-resolution sounding earphone that can impress those who like a clear sound. However, the sound is a bit too aggressive and has a lot of balanced-armature-like distortion, which makes it hard to say that it is highly transparent.
Purchase link