Disclaimer
This review is based on "private purchases" or "items rented for a consideration".
No remuneration or compensation, such as a manuscript fee, has been received for publishing this, and it is an honest evaluation based on measurement data from personal testing and personal opinion.
Please read the privacy policy of this website.
Recommended for people like this
People looking for a mild, comfortable sound
People who are sensitive to high frequencies
People who like chic and elegant sound
Overview of TRN TA3
This review will give an overview of TRN TA3. A complete review of this product can be found here.
audio-sound Score
Total Score: 9.1 / 10.0
Package: 9.0 / 10.0
Build quality: 9.0 / 10.0
Fitment: 8.5 / 10.0
High range: 8.5 / 10.0
Mid range: 9.0 / 10.0
Low range: 9.0 / 10.0
Less distortion: 8.0 / 10.0
Cost performance bonus: 11.5 / 10.0
Want to see the score ranking? Click here!
Basic Specifications
Frequency response: 20Hz to 20kHz
Impedance: 10Ω
Sensitivity: 118dB
Connector: 0.78mm 2pin
Features of TRN TA3
Aluminum alloy & plastic enclosure
Professional Tuning
Custom-tuned electronic frequency crossover
4-conductor silver-plated copper cable
Fusion of rigidity and suppleness. Delivering phenomenal sound performance.
TRN's first dual dynamic driver with a Knowles balanced armature, TA3's acoustic engineers have taken the characteristics of dynamic and balanced armature drivers and tuned the two to complement each other. two The ultra-wide frequency response of the dynamic driver and the superior resolution of the balanced armature come together to create an exhilarating musical experience.
Dual Dynamic Driver + Knowles Balanced Armature 3-way Hybrid Configuration
The TRN TA3 features a 10mm beryllium-coated dual-magnetic dynamic driver responsible for the low frequencies. A 6mm titanium-coated dynamic driver is responsible for the midrange and mid-high frequencies. The high frequencies are handled by a Knowles 33518 balanced armature, and the TA3's custom-tuned advanced crossover network allows it to achieve deep, punchy bass, clear vocals, and excellent resolution without coarseness.
Combination of zinc alloy and resin creates an elegant beauty
The zinc alloy faceplate is 5-axis CNC machined for high precision and surface finish. The ergonomic housing is cast in imported translucent resin. The combination of the two allows for exquisite and luxurious sound expression.
Sound tuning method with electronic + passive damper faithfully reproduces hi-fi sound
TRN TA3 employs a conventional electronic crossover and passive sound damper to distribute bass, midrange, and treble frequencies accurately and evenly. In addition, the dual dynamic drivers and balanced armature provide cohesive sound across the entire frequency range.
4-core silver-plated copper wire
TA3 uses a 4-core silver-plated copper wound and oxygen-free copper braided cable. This configuration combines the advantages of both silver-plated copper and oxygen-free copper. It effectively gives the sound fullness. Resolution is greatly improved, extracting fine details with unparalleled clarity. 3.5mm / 2.5mm / 4.4mm gold-plated audio jacks with swappable connectors.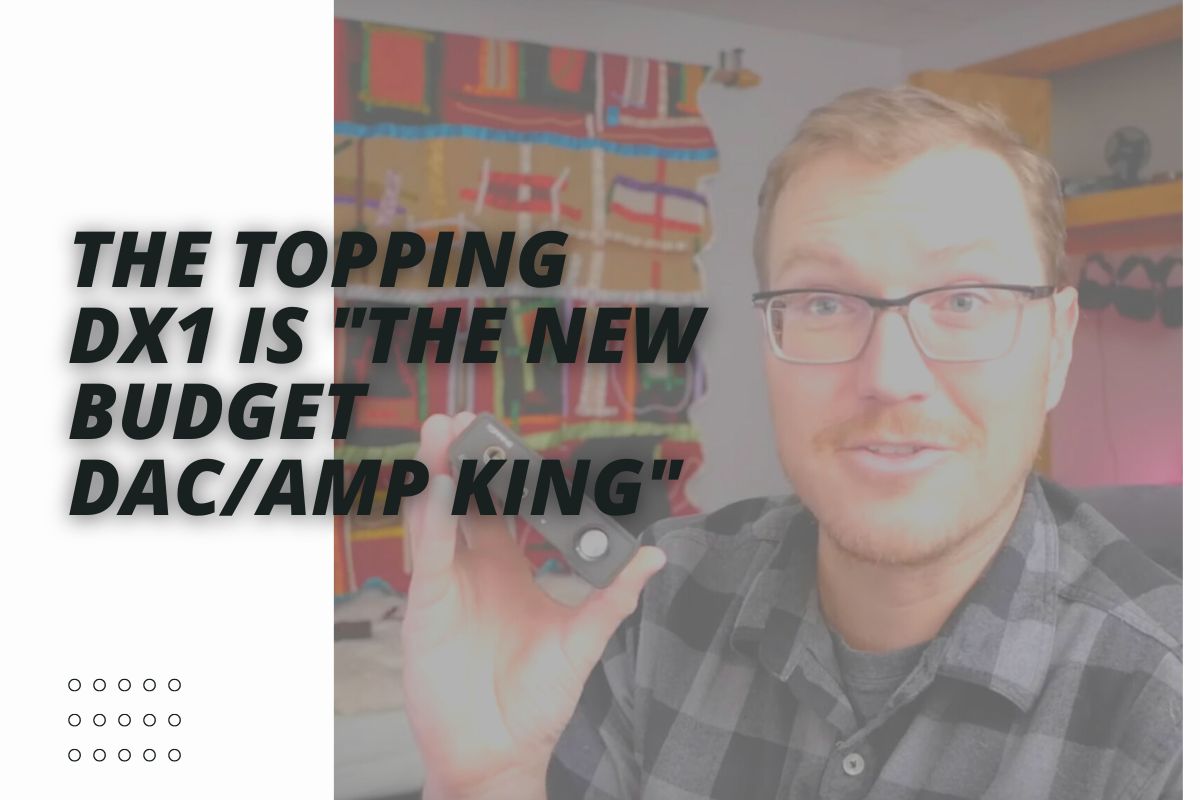 package
The package meets the price standard. The contents are quite complete for a model within $100. Accessories are at least more extensive than those of KZ models in the same price range.
Package contents
TRN TA3
Eartips
Interchangeable plugs for cables
Manuals
Build quality
Build quality meets price standard.
Fit
The fit is good.
Sound quality
REW Frequency Response
audio status
Sound quality description
In this review, I use the standard eartips size L and drive it with the FiiO M15.
TRN TA3 has a sound signature that can be described as a modified W-shape with neutrality in mind.
Please see here for detailed reviews on sound quality.
Lows / Bass
The TRN TA3's low frequency range is relatively linear and extends reasonably deep.
The bass drum sound has a certain weight to it, but the bottom is shallow and lacks rumble, easily sounding light and lacking in realism. The sense of rhythm is quite clear.
Also, the electric bass has a blackness, but lacks tightness. It has a warmth and a live feel, but lacks depth.
The low frequency range of the TA3 is not enough to satisfy low frequency lovers in terms of quantity and quality. It is well balanced with the midrange and rarely interferes with it.
Mids
The midrange of the TRN TA3 is tuned close to neutral.
The midrange sounds relatively frontal, but the upper part is recessed, emphasizing a sense of depth and slightly widening the width. The midrange has a wide, clean and organized sounding sensation.
Vocal and instrumental textures are mostly accurate, and there is a reasonable sense of freshness to the instrumental sounds. Instrumental sound contours tend to sound rounded and soft, lacking a sense of construction. There is a sense of stage with a wide vocal surround and instrumental sounds arranged with depth. The density of the midrange seems a little thin, but the sense of detail is solid, so the precision of expression is not lost.
The midrange has fairly high resolution and transparency is quite excellent.
Highs / Treble
High frequencies are tuned for definition. Extension is somewhat lacking.
The highs are not linear, so when listening to strings and woodwinds, they do not stand upright, but extend upward with a slight emphasis on dynamics, moving away and closer together.
The cymbals are also not smooth, dry and a bit prickly, and the vocal sibilances are a bit sharp.
In rock and pop music, vocals and cymbals have a roughness to them, and if you listen to a full orchestra, you will hear an emphasis on dynamism, but it will have a slightly negative effect on the sense of localization.
Sound quality general comment
Original Sound Fidelity: A
Recommendation: A+
Personal preference: A+
The TRN TA3 continues the sound tuning of the popular TRN VX series. It has an enjoyable sound with an increased three-dimensionality, which is heard with an emphasis on dynamism and midrange breadth. The listening experience is also quite stable, energetic but rarely sharp or piercing.
Against the similarly trending TRN VX Pro, there is more emphasis on dynamism and an improved overall range. However, the TRN VX Pro is more linear, more precise in localization and texture, and more suited to the more orthodox audiophile.
My unit also shows blatant distortion in the midrange and a slightly larger left-right difference. Judging by the units I have acquired so far, TRN tends to have a little less quality control than KZ, Moondrop, TinHiFi, and others in a similar price range. However, the quality control of TRN's products is not particularly poor, but competing manufacturers are improving their quality control, so there are some points where TRN's quality control is inferior. Of course, I don't think there are too many practical problems even if there are some left-right differences. However, a left-right difference as large as the MT4 unit I got is a bit of a problem, and it is possible that TA3 units with a difference of that magnitude exist as well.
TRN TA3 vs TRN VX Pro
Sound quality features
Pros
Excellent resolution
Sense of depth
Relatively natural texture
Stable listening comfort
Excellent dynamism
Exhilarating
Cons
Lacks consistency of sound image
Lacks a sense of structure
Lacks a bit of extension in the high frequencies
Lacks depth in low frequencies
Difficult to understand localization
General comment
TRN TA3 IEMs offer a dynamic and exhilarating sound with a wide midrange. The basic sound line is inherited from the popular TRN VX series, but it is more dynamically oriented than the VX Pro in pursuit of a more enjoyable sound. However, for audiophiles with a fidelity to the original sound, the VX Pro is probably superior.
Purchase link