Disclaimer
This review is based on "private purchases" or "items rented for a consideration".
No remuneration or compensation, such as a manuscript fee, has been received for publishing this, and it is an honest evaluation based on measurement data from personal testing and personal opinion.
Please read the privacy policy of this website.
Recommended for people like this
People who like a boomy, powerful sound
People who like chic and elegant sound
Campfire Audio fans
Overview of Campfire Audio Holocene
This review will give an overview of Campfire Audio Holocene. A complete review of this product can be found here.
audio-sound Score
Total Score: 7.9 / 10.0
Package: 8.0 / 10.0
Build quality: 8.5 / 10.0
Fitment: 8.5 / 10.0
High range: 8.0 / 10.0
Mid range: 7.0 / 10.0
Low range: 8.0 / 10.0
Less distortion: 7.0 / 10.0
Want to see the score ranking? Click here!
Basic Specifications
Frequency response: 5Hz to 20kHz
Impedance: 5.4Ω
Sensitivity: 94dB
Connector: mmcx
Features of Campfire Audio Holocene
Speedy, rich, high-resolution sound reminiscent of "Andromeda"
Holocene is a different kind of earphone, designed to be enjoyed by the eyes as well. The logo of Campfire Audio, the cable plugs, and other parts of the earphones glow in the dark. The gimmick is not only a sincere attitude toward sound, but also a desire to "enjoy music in a more relaxed and comfortable manner. The three balanced-armature (BA) drivers are flat, with a slight accent in the high frequency range. The result is a rich sound with a sense of speed, reminiscent of Campfire Audio's flagship "Andromeda" model, and a high resolution that retains the details of the sound source.
A new option for those customers who have always wanted to own an Andromeda.
The Andromeda is one of Campfire Audio's best-selling earbuds, and has been supported by audiophiles around the world for many years. Holocene is an earphone for audiophiles who have yet to reach the Andromeda. The sound tuning is reminiscent of the Andromeda, with a flat, yet distinctive sound with a slight accent in the high frequencies. Furthermore, the latest solid body design and tubeless design make the sound more natural, noiseless, and faithful to the sound source.
The way to enjoy music is not only by ear. We want you to enjoy it through your eyes as well.
In the world of earphones, sometimes we are so earnest about sound that we lose sight of the attitude of enjoying music in a pleasant way. For example, in a dimly-lit room, one way to enjoy music is to look at the warm colors of the vacuum tubes reflected in your eyes. We have added a glow-in-the-dark gimmick to the Holocene that evokes a different way to enjoy music.
Accurate sound tuning enabled by unique solid body design
Holocene does not use any crossovers or other elements used in conventional earphone design that alter the true sound. With a total of three customized, single-type BA drivers, divided into high and mid-low frequencies, tuned by a single component, Campfire Audio's "Less is more" philosophy means that fewer parts, simpler and more beautiful designs are better for the sound quality. Campfire Audio's "Less is more" philosophy recognizes that simpler, more aesthetically pleasing designs with fewer parts produce better sound quality. This simplicity is made possible by our proprietary solid body design. The sound conduit, acoustic chamber, and other parts used in conventional earphone design are designed as a single component, and the complex components with their geometry are precisely molded using a 3D printer to enable precise sound tuning.
In keeping with the times, the Epoch SEAQUAL™ YARN Earphone Case is made of upcycled materials and is nature-friendly.
The Epoch SEAQUAL™ YARN Earphone Case included with Holocene is made from upcycled marine plastic with the support of SEAQUAL™ INITIATIVE, which works to protect the ocean from plastic pollution. The case is designed with a pop and colorful geometric shapes that are different from each other, and a newly developed zipper with luminescent material makes the earphone case not only to protect the earphones, but also to make it fun to use. Campfire Audio is committed to nature-friendly manufacturing, and this zipper case is handmade by craftsmen in our workshop in Portugal who understand this philosophy.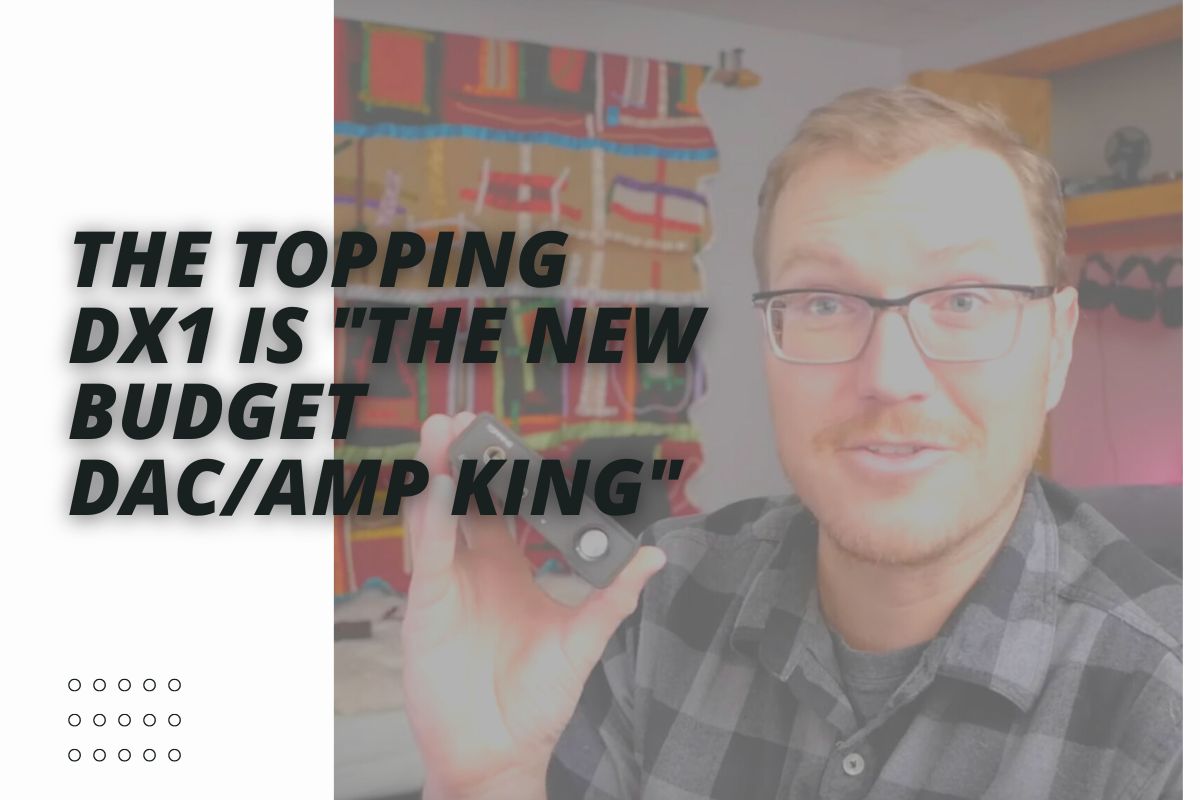 package
Package meets price standard. Contents vary widely.
Package contents
Campfire Audio Holocene
Eartips
Earphone Cover Pouch
Carrying Pouch
Cleaning tools
Manuals
Build quality
Build quality meets the price standard. 
Fit
The fit is good. The contact with the ear is a little hard, so it may hurt a little if worn for a long time.
Sound quality
REW Frequency Response
audio status
Sound quality description
In this review, I use the standard eartips size L and drive it with the FiiO M15.
The Campfire Audio Holocane has an inverted L-shaped sound signature with a full midrange.
Please see here for detailed reviews on sound quality.
Lows / Bass
The low frequencies on the Campfire Audio Holocene are relatively linear in extension, but are a bit expansive around the lower midrange and do not offer much in the way of a sense of depth.
The bass drum, while thick, lacks a sense of weight, and sounds a bit muddy and shallow overall. The weight and depth are relatively low, so the rhythms sound light and lively, but lack a sense of tightness.
The electric bass also sounds brighter and harsher, and the blackness is not quite there.
It will be difficult to satisfy bass lovers.
Mids
The Campfire Audio Holocene is positioned by Campfire Audio as an introductory model to the Andromeda, but the midrange structure is rather different, so the sound impression should be quite different.
The midrange is a bit more subdued than that of the Andromeda 2020, and the overall sound is relatively similar in that it sounds muddy and fuzzy.
The sound has the austere feel of a black-and-white photo, so some masculine rock or heavy, quiet Jazz could be cool, but it seems to lack the glamour of an idle pop song. Perhaps such songs would be somewhat better heard on the Andromeda.
On the other hand, it has a sense of depth in the mid-range, making it a little more immersive than the Andromeda, and as with the high-end models, the resolution is quite high, so some people might like to listen to movie soundtracks in this kind of atmosphere. The linearity is high, so the sense of localization is easy to understand.
Highs / Treble
The highs are tuned with definition in mind, offering a better sense of detail and slightly better extension than the Andromeda.
While less sharp and milder than the Andromeda, the highs sound more delicate and spacious, and the overall impression of the highs is more graceful and likely to sound more elegant than the Andromeda. 
Sound quality general comment
Original Sound Fidelity: A-
Recommendation: C+
Personal preference: C
The Campfire Audio Holocene certainly has the characteristics of its Andromeda 2020 sibling, and seems to share many of them, including a subdued, muddy midrange with poor coloration, shallow and slightly expansive booming bass, and not bad localization for a Campfire Audio product.
However, the less saturated midrange and smoother, more comfortable highs give a different overall impression, especially in the highs, which are more refined than those of the Andromeda.
Sound quality features
Pros
High resolution
Chic and elegant
Boomy and powerful
Soundstage with a sense of depth
Cons
Lacks a sense of color
Lacks a sense of structure
Lacks high frequency extension
Lacks depth in the low end
Thin electric bass for kick
General comment
The Campfire Audio Holocene is a pair of earbuds with a subdued, desaturated midrange; the usual excellent build quality of Campfire Audio products is still present, and the packaging, while not as luxurious as the unpacking experience, is quite complete in its contents. The sound quality is similar to the Andromeda in some ways, as the brand claims, but the sound character is a bit different, with more immersive mids and more extended, graceful highs than the Andromeda. As with all Campfire Audio products, the price tag is high for the sound quality, so I do not recommend it highly.
Purchase link