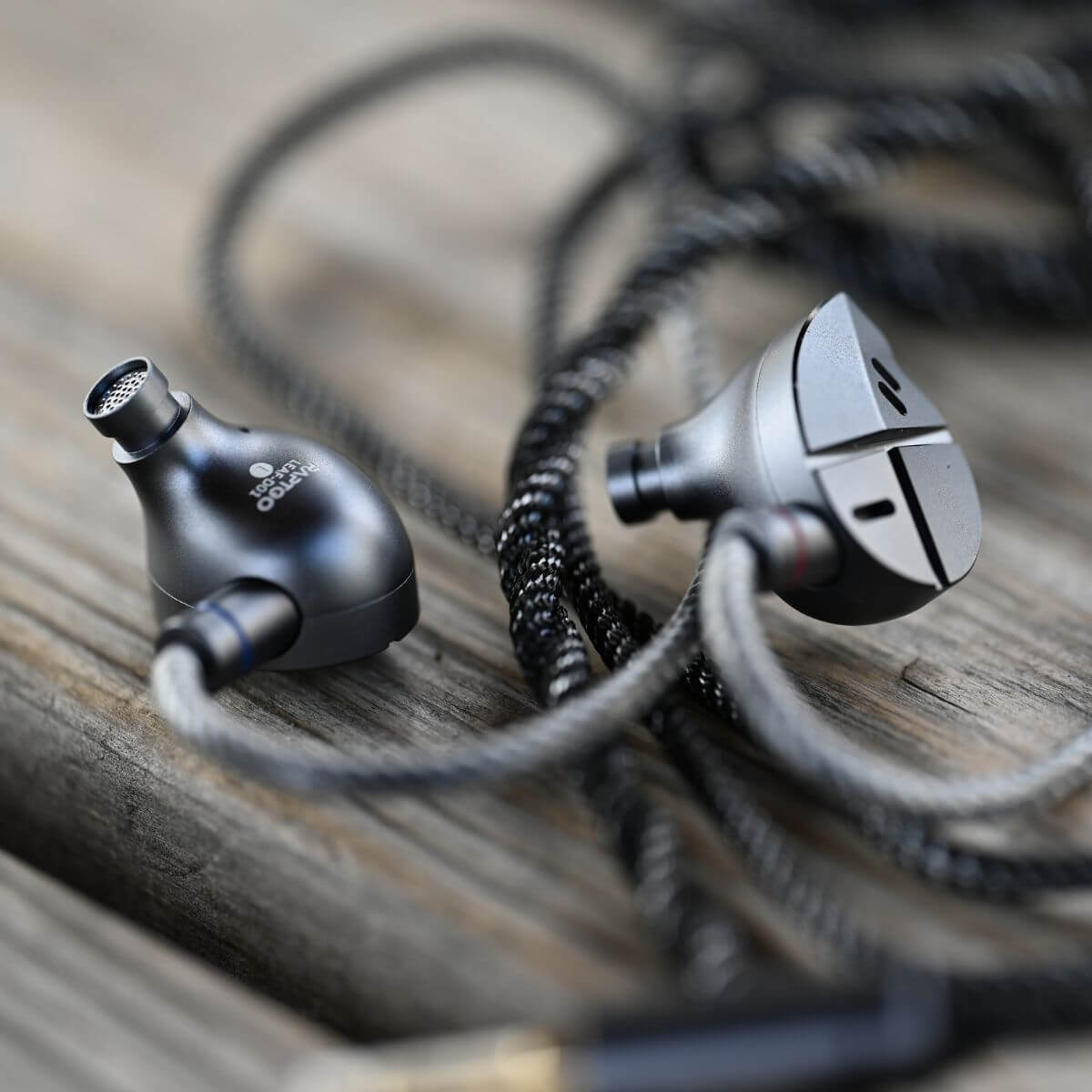 Disclaimer
This review is based on a sample provided by Linsoul to convey a sincere quality review to our readers.
No remuneration or compensation, such as a manuscript fee, has been received for publishing this, and it is an honest evaluation based on measurement data from personal testing and personal opinion.
Please read the privacy policy of this website.
Recommended for people like this
People who like studio tuning
People who value texture
People who like bright and clear sound
Vocal fetishist
People who want well-balanced earphones
Overview of RAPTGO LEAF
This review will give an overview of RAPTGO LEAF. A complete review of this product can be found here.
audio-sound Score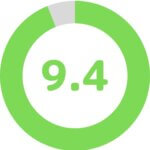 Total Score: 9.4 / 10.0
Package: 8.5 / 10.0
Build quality: 8.5 / 10.0
Fitment: 8.5 / 10.0
High range: 9.0 / 10.0
Mid range: 10.0 / 10.0
Low range: 9.5 / 10.0
Less distortion: 9.0 / 10.0
Cost performance bonus: 12.0 / 10.0
Want to see the score ranking? Click here!
Basic Specifications
Frequency response: 20Hz to 35kHz
Impedance: 32Ω
Sensitivity: 110dB
Cable connector: 0.78mm 2pin
Features of RAPTGO LEAF
5-axis CNC Aviation aluminum cavity
Semi-open back cavity, ergonomic shape
Detachable OFC nylon braid cable
Reef Inspiration
New Generation 10mm LCP Dynamic Driver
The RAPTGO Leaf D01 features a 10mm dual cavity driver developed in-house and modeled and simulated to maximize its performance. 9 micrometer Japanese LCP diaphragm, high-tensile 2-layer OFC voice coil, and N52 magnet circuitry contribute to maximizing the potential of the dynamic driver and increasing its output. Frequency response of 20Hz-35KHz is achieved.
5-axis CNC aeronautical aluminum cavity
Boasting a finely 5-axis CNC machined aviation-grade aluminum body, the RAPTGO Leaf D01 earphones are durable and lightweight enough to survive the rigors of daily life. The robust metal casing blocks out noise, allowing you to focus on your music. In addition, the shell's surface is treated with a second-stage oxidation process for durability and abrasion resistance.
Semi-open back cavity, ergonomic shape
Comfortable fit is crucial for in-ear monitors. Therefore, LEAF is designed based on a vast amount of ear-hole data. Considering both practicality and aesthetics, we finally adopted a multi-angle shape that fits securely and comfortably in the ear. In addition, a semi-open design is used on the back to reduce the burden on the ear.
Detachable OFC nylon braided cable
The 0.78mm diameter 2-pin cable is made of high-purity OFC wire and finished with a nylon braided outer skin. It provides stable sound quality transmission with high sound quality. It offers a better balance between bass, mid-range and treble tones, and a more dynamic sound.
The Idea Behind Leaf
Leaf D01, as its name suggests, has a visual shape, but there is something deeper behind it. When we think of leaves, we think of the green leaves of spring and the fallen leaves of fall, all of which are the golden song of our immortal creativity. In the course of the four seasons, leaves grow and fall. Through this model, RAPTGO would like to share with you our philosophy on the life of products.
package
Packaging meets price standard. The outer box is simple and made of paper, making disposal easy.
Package contents
RAPTGO LEAF
Eartips
Carring case
Instructions
Build quality
Build quality meets price standard. The faceplate is semi-open.
The construction around the 2-pin connector is a bit special, probably to increase durability, so be careful about the cables you combine if you are considering re-cabling.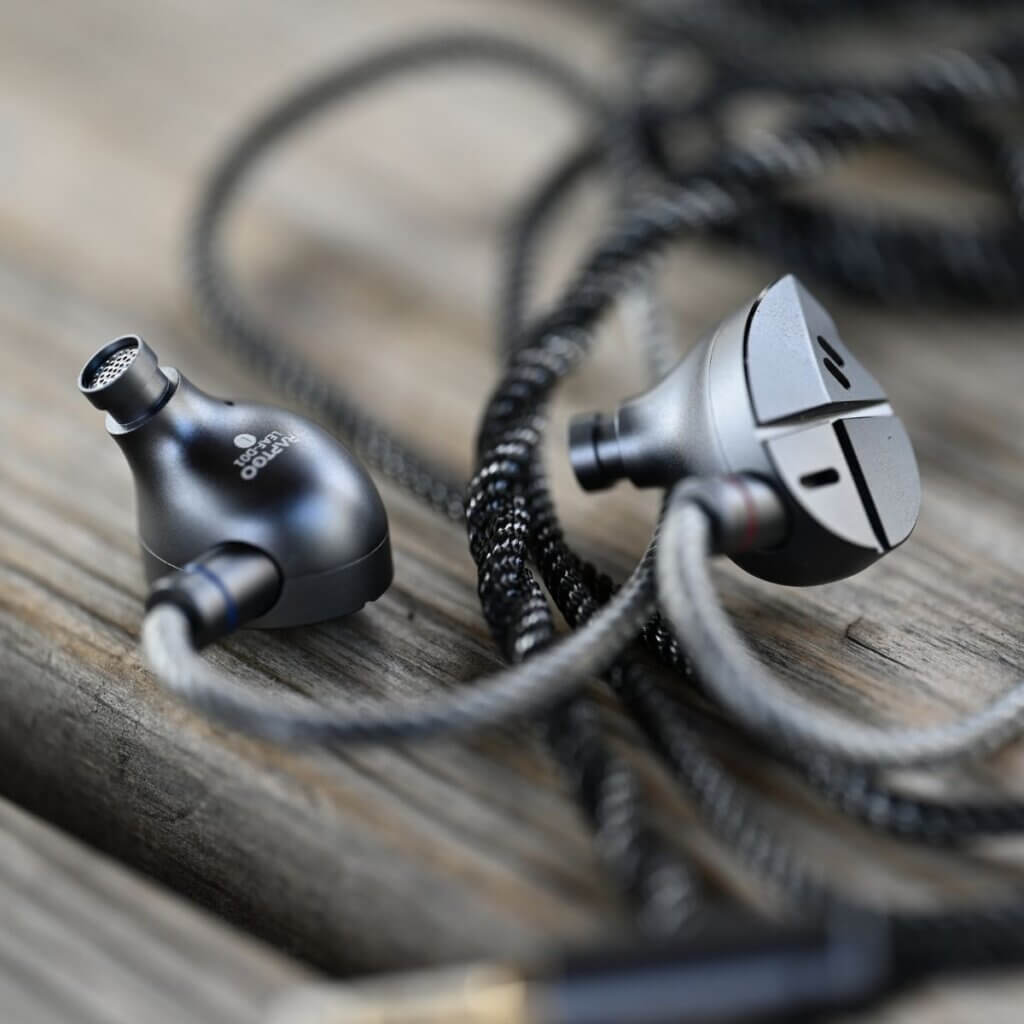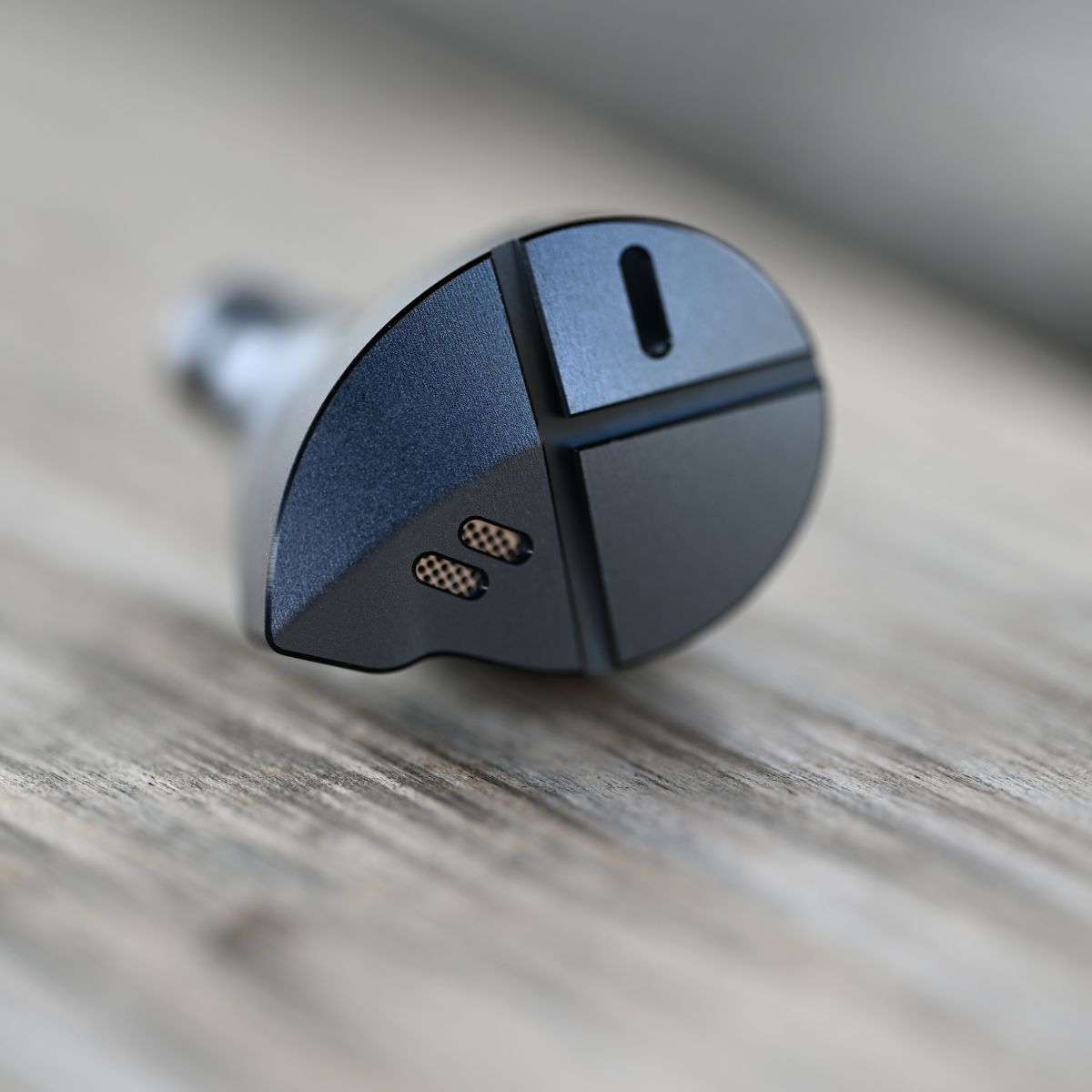 Fit
The fit is good.
Sound quality
REW Frequency Response
Sound quality description
In this review, I use the standard eartips size L and drive it with the FiiO M15.
RAPTGO LEAF is balanced close to Sonarworks Target, one of the well-established studio tuning targets, providing a near-neutral, original-fidelity sound for most people.
Please see here for detailed reviews on sound quality.
Sound quality general comment
Original Sound Fidelity: A+
Recommendation: S-
Personal preference: S
In my review of the RAPTGO HOOK-X I mentioned that the brand might be quite capable, and now that I have listened to the LEAF, that impression is even more confirmed.
The LEAF is almost on par with the higher-end HOOK-X in terms of sound, or in some cases slightly higher in terms of audio specifications, and the fact that RAPTGO has done such a good job with a traditional single DD configuration makes it clear that this brand is not just a thinly-veiled attempt to rise to the top with novel acoustic technologies and driver counts.
As an excellent studio-tuned model in this price range, LEAF is unquestionably high on my list of recommendations.
Sound quality features
Pros
High fidelity to original sound
Fairly good texture
Localization close to the speaker
Good damping characteristics
Good sound balance
Good focus on midrange
Good resolution
Cons
Not enough in the high frequency extension
High frequencies a little too stimulating in some cases
General comment
RAPTGO LEAF is one of the new single DD stars in the $100 class, and is one of the best earphones in its price range that can compete well with the heavyweights in this price range. My trust and interest in this brand has been further enhanced by the perfection demonstrated by LEAF.
Purchase link