Disclaimer
This review is based on "private purchases" or "items rented for a consideration".
No remuneration or compensation, such as a manuscript fee, has been received for publishing this, and it is an honest evaluation based on measurement data from personal testing and personal opinion.
Please read the privacy policy of this website.
Recommended for people like this
People who care about the texture of instrumental sound
People who like chamber music and calm small JAZZ
People who like vocal music
People who like speaker sound
People who care about the appearance of earphones
People who want earphones with excellent cost performance
Overview of TinHiFi C3
This review will give an overview of TinHiFi C3. A complete review of this product can be found here.
audio-sound Score
Total Score: 9.6 / 10.0
Package: 8.0 / 10.0
Build quality: 8.5 / 10.0
Fitment: 8.5 / 10.0
High range: 9.0 / 10.0
Mid range: 11.0 / 10.0
Low range: 10.0 / 10.0
Less distortion: 9.5 / 10.0
Cost performance bonus: 12.5 / 10.0
Want to see the score ranking? Click here!
Basic Specifications
Frequency response: 10Hz to 20kHz
Impedance: 32Ω
Sensitivity: 106±3dB
Cable connector: 0.78mm 2pin
Features of TinHiFi C3
Composite LCP Super-Linear Diaphragm.
Classy Carbon Fibre Textured Face Covers.
Premium KAIKOKU CCAW Ultra-Thin Voice Coil.
3D Printed Ergonomic Ear Shells.
N52 Neodymium Powerful Magnetic Architecture.
High-Quality Silver-Plated Cable.
Tuned Following the Harman Target.
Lightweight & Ergonomic.
Tin HiFi C3 is a brand new pair of single-dynamic driver in-ear monitors from the brand featuring 3D-printed ergonomic ear shells. It adopts a 10mm dynamic driver with a PU+Ultra-Linear LCP Composite diaphragm coil. With designer carbon fiber faceplates, you get a beautiful design with the C3!!
Clean and Accurate Sound With Super-Linear Composite Diaphragm
Tin HiFi C3 comes equipped with a 10mm large dynamic driver with a PU+Super-Linear LCP composite diaphragm, This diaphragm has got a uniform structure with strong elasticity that helps produce a clean and accurate sound with lower distortion in the output signal.
Lightweight & Ergonomic
Tin HiFi C3 ear shells are crafted using high-precision 3D printing technology. The shells are made up of lightweight Resin material, they are super light in weight with each ear shell weighing just only 4.38 grams. The fit with the pair is super comfy. You don't feel any kind of pressure with the C3 in your ears.
Exquisite Looks With Carbon Fiber Face Covers
Tin HiFi has treated the latest C3 with exquisitely designed premium-looking ear shells. The shells have a stunning carbon fiber finish that adds to the look of the pair.
Tuned Following The Harman Target
With professional tuning adjustments, TinHiFi has tuned the latest C3 according to the Harman Target and suggestions from experienced audiophiles. The pair delivers quality sound with deeply extended lower end and wide extensions in the top end of the frequency spectrum. The overall output complements music from different genres well.
Hi-Fidelity Silver-Plated Detachable Cable
Tin HiFi C3 comes packed with a high-quality 4-core 270C silver-plated wire. It allows for smooth, clean sound signal transmission allowing for a transparent response with the pair. The Tin HiFI C3 adopts standard 2-pin gold-plated connectors and a 3.5mm termination plug.
package
Package meets price standard. The package is simple and easy to dispose of.
Package contents
TinHiFi C3
Eartips
Manuals
Build quality
Build quality meets the price standard.
Fit
The fit is good.
Sound quality
REW Frequency Response
audio status
Sound quality description
In this review, I use the standard eartips size L and drive it with the FiiO M15.
TinHiFi C3 has a sound signature that is fairly close to neutral.
Please see here for detailed reviews on sound quality.
Lows / Bass
The low frequencies of the TinHiFi C3 are well extended to a fairly deep level and can achieve quite a sense of realism.
Drum kicks have plenty of impact and a fair amount of weight, and rumble is of a satisfactory level.
The electric bass also sounds black and well-spaced.
It can be said to be well balanced with the midrange in terms of presence, and can be highly recommended for low-frequency enthusiasts.
Mids
The midrange is pretty much perfectly neutral, and it would be quite difficult to find a better earphones in terms of textural expression. The sound balance in the midrange is perfect.
Now, on first impression, the C3 is probably a model that seems to be a replacement for the T3 Plus. The basic trend is in a similar direction to that of the T3 Plus, and even comparing data such as measured distortion characteristics, the drivers are probably similar.
The T3 Plus' beyond price level midrange, i.e., perfect textural representation and high transparency, is also realized in the C3.
The major difference between the T3 Plus and the C3 is in the low and high frequencies rather than the midrange, and TinHiFi seems to have addressed this improvement. With the increased depth in the low frequencies and increased definition in the highs, the C3's overall music is tighter, and the C3 provides a more structured, skeletal, and authentic monitor sound, as opposed to the T3 Plus's midrange, which was softer.
The C3 sounds more stylish overall, with clearer, more active vocals than the T3 Plus, and improved snare and guitar sharpness.
On the other hand, the midrange itself has lost some resolution. Thus, if more midrange is important to you, the T3 Plus performs better than the C3, and if you prefer a richer, mellower sound, the T3 Plus is recommended. While they are very similar in this respect, there is no simple hierarchy of which is better than.
Highs / Treble
As already mentioned, the C3's high frequencies have been tuned from the T3 Plus to improve definition and allow details to be heard more clearly. This has resulted in a tighter sounding individual sound image and improved separation of instruments. Localization has also been improved.
In general, the C3 is recommended over the T3 Plus for those who prefer a monitor-like, analytical sound; the C3 is inferior to the T3 Plus only in high-frequency extension and resolution, and is recommended when structural analysis of the music itself is important.
On the other hand, if you prefer an appreciation style where you want to listen to music with rich ambience and extension, the T3 Plus is preferred over the C3. While the C3 is superior in terms of dynamism, the T3 Plus is superior in terms of scale.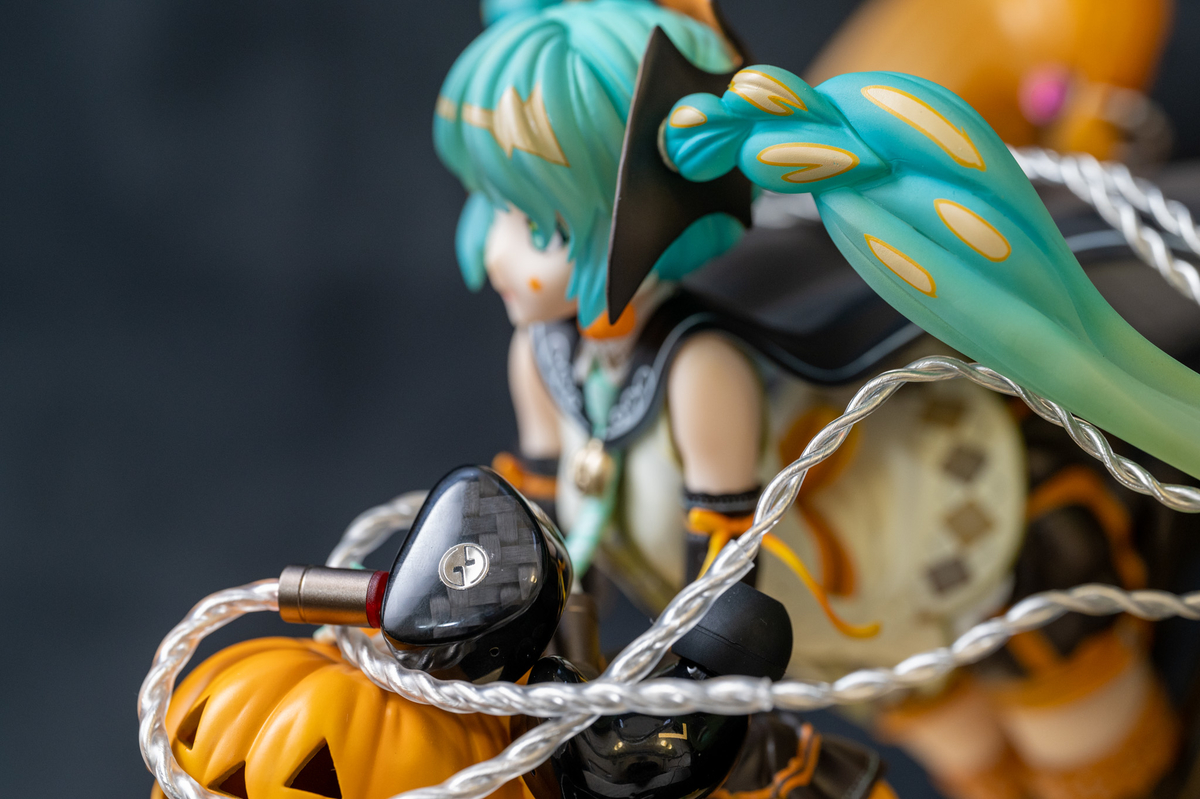 Sound quality general comment
Original Sound Fidelity: A
Recommendation: S-
Personal preference: S-
TinHiFi's new C Series marks the beginning of a new era for this brand. The TinHiFi C2, which was very good, was a surprise, but the C3 has achieved such a high level of perfection that it can be said to be an evolution in one respect, further developing the knowledge gained from the famous T3 Plus.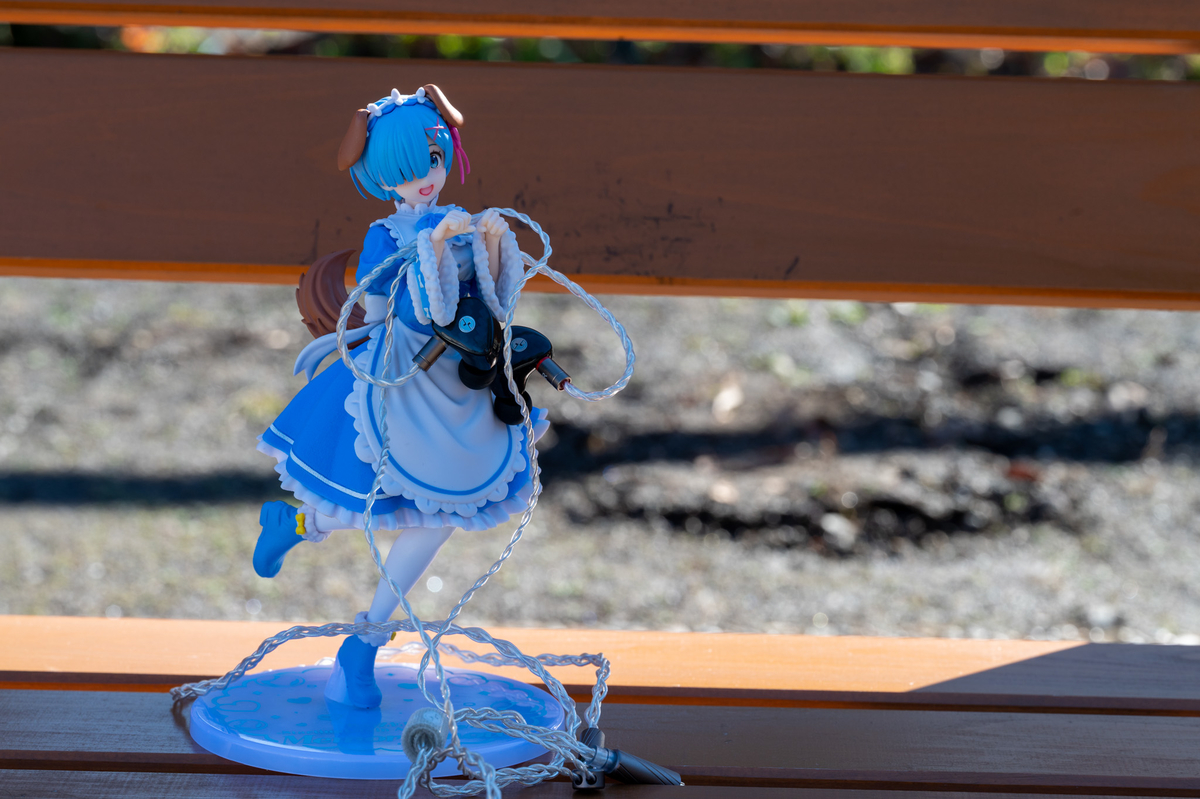 Sound quality features
Pros
Perfect texture
Good original sound fidelity
Massive, deep bass
Excellent sound image consistency
Resolution beyond price
Frontally localized
Lush
Good sound balance
Cons
Lacks high frequency extension
Lacks exhilaration
Slightly less detail in some cases
Lower resolution than T3 Plus
General comment
TinHiFi C3 is the new neutral sound signature IEMs created by TinHiFi. It inherits the aspects of the famous T3 Plus, but with a more detailed sound.
Purchase link