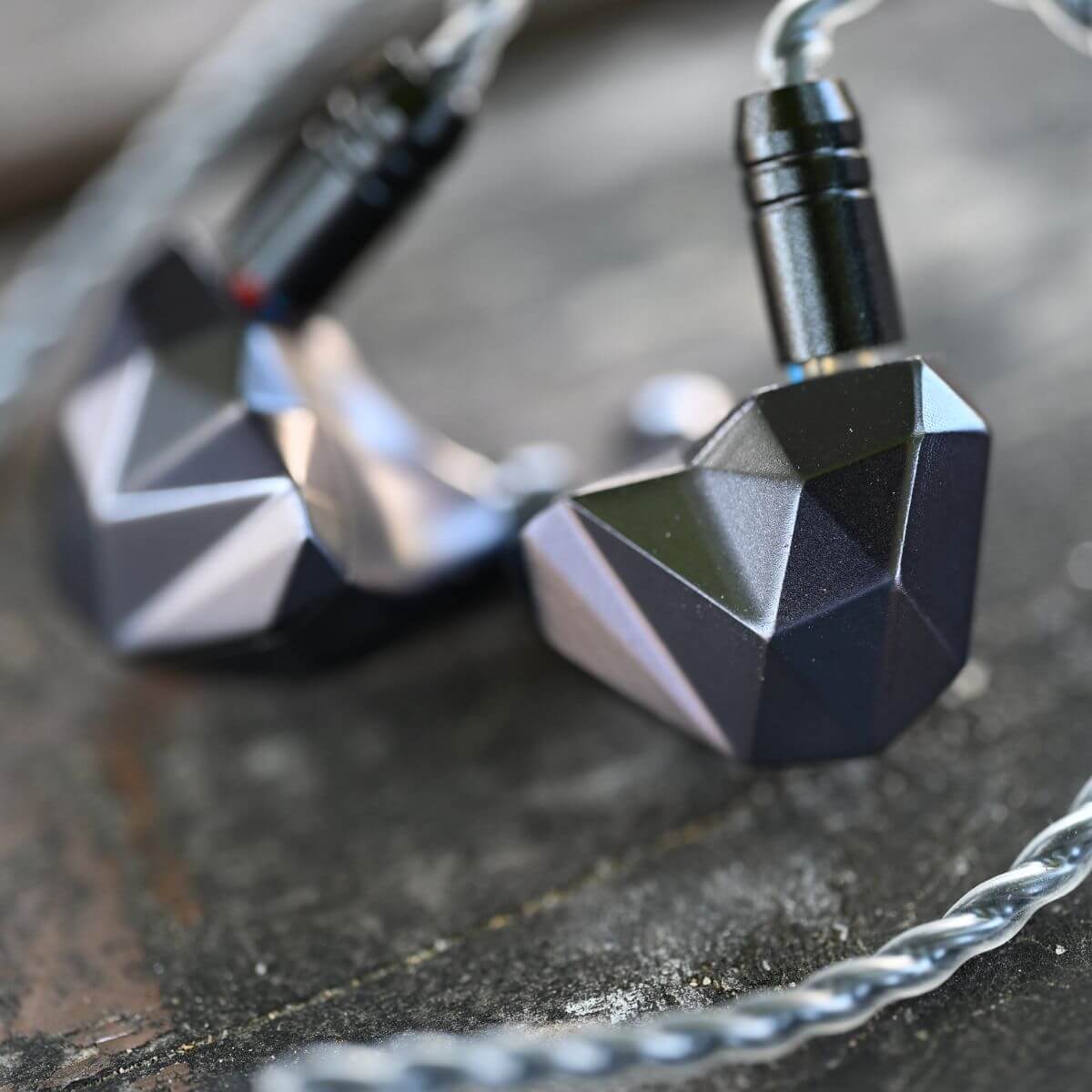 Disclaimer
This review is based on a sample provided by Linsoul to convey a sincere quality review to our readers.
No remuneration or compensation, such as a manuscript fee, has been received for publishing this, and it is an honest evaluation based on measurement data from personal testing and personal opinion.
Please read the privacy policy of this website.
Recommended for people like this
People who value sound balance
People who like a solid sound
People who like bright sounds
People who like glossy and colorful sound
People who value the appearance of earphones
Overview of Tripowin Rhombus
This review will give an overview of Tripowin Rhombus. A complete review of this product can be found here.
audio-sound Score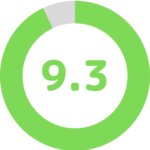 Total Score: 9.3 / 10.0
Package: 8.0 / 10.0
Build quality: 9.0 / 10.0
Fitment: 9.0 / 10.0
High range: 8.5 / 10.0
Mid range: 10.0 / 10.0
Low range: 9.5 / 10.0
Less distortion: 8.5 / 10.0
Cost performance bonus: 11.5 / 10.0
Want to see the score ranking? Click here!
Basic Specifications
Frequency response: 20Hz to 20kHz
Impedance: 24Ω
Sensitivity: 105dB
Cable connector: 0.78mm 2pin
Features of Tripowin Rhombus
Knowles 33518 balanced armature driver + 10mm LCP/PU driver
Software Engineered CNC Shell Design
Detachable High quatity Cable
Acoustically Correct
ABOUT TRIPOWIN 
At Tripowin, we use the latest and most advanced driver technologies in order to deliver incredible audio performance at a budget price. By focusing on uncompromising driver quality and engineering experience, we have created numerous audio solutions that have garnered international praise. Partnering closely with the audiophile community, we are always striving to create the best that sound beyond their price. It's great audio that doesn't cost an arm.
PREMIUM HI-FI DRIVERS
The Rhombus features the American Knowles 33518 balanced armature driver as well as a new 10mm LCP/PU composite dynamic driver. The 33518 is Knowles' latest ultra-treble tweeter driver, capable of achieving extreme detail retrieval with ease. Tripowin's new 10mm LCP/PU driver is constructed using a composite design of liquid crystal polymer diaphragm layer as the dome and a polyurethane layer as the suspension edge. This new design achieves a uniformity in sound like that of a single dynamic driver, but the tonal distribution and characteristics of a multi-driver setup.
The tighter diaphragm tension of the LCP layer allows incredibly fast and detailed mids and treble playback, while the PU layer slows down the larger wavelengths for more rumbles in the bass and richer mids. This double layer composite diaphragm is also matched with a double layer high-tension copper voice coil for a more responsive driver movement. Combined with a powerful N52 magnet system found in headphones, the Rhombus produces speaker-like dynamics and a rich-textured musical experience.
ACOUSTICALLY CORRECT
The Rhombus was acoustically engineered to find the balance between musical enjoyment and monitor-accuracy. The new dynamic driver provides incredibly powerful sub-bass punches and a rich mids that is lush in texture. However, the mids have also been well-tamed as not to sound muddy or bloated. The treble is well extended thanks to the Knowles ultra-treble balanced armature driver, but is still comfortable without any piercing frequencies.
SOFTWARE ENGINEERED CNC SHELL DESIGN 
The Rhombus is constructed from aerospace-grade aluminum that has been cut using a 5-axis CNC machining process. The precision of this process allows perfectly uniform acoustic cavity carving across every unit batch, reducing channel imbalances across units. Separate acoustic chambers have been designed for the dynamic and the balanced armature drivers that fit each perfectly. Each driver chamber is joined at a central chamber before the nozzle to tonally mix the sounds and remove unwanted harmonic resonance. Finally, the faceplate is constructed of a unique multi-faceted polygon design that gives Rhombus its name.
DETACHABLE CABLE 
The Rhombus features a detachable 2-pin cable that terminates to a 3.5mm plug. The detachable cable allows pairing with other cables to extend the longevity of the Rhombus, as well as to meet the cable plug needs of different audio devices.
Package
Packaging meets price standard. The outer box is simple and made of paper, making disposal easy.
Package contents
Tripowin Rhombus
Eartips
Carrying Pouch
Instructions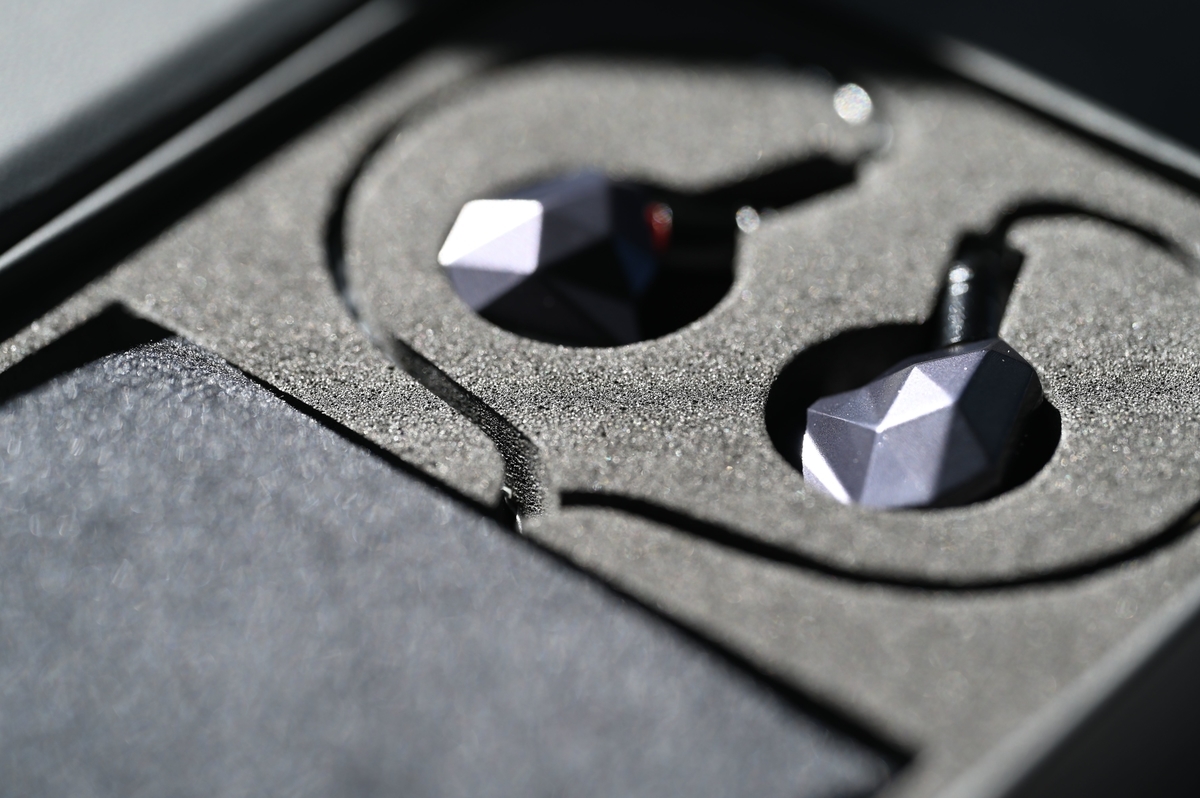 Build quality
Build quality meets price standard.
Very beautifully shaped housing for the price.
Fit
The fit is good.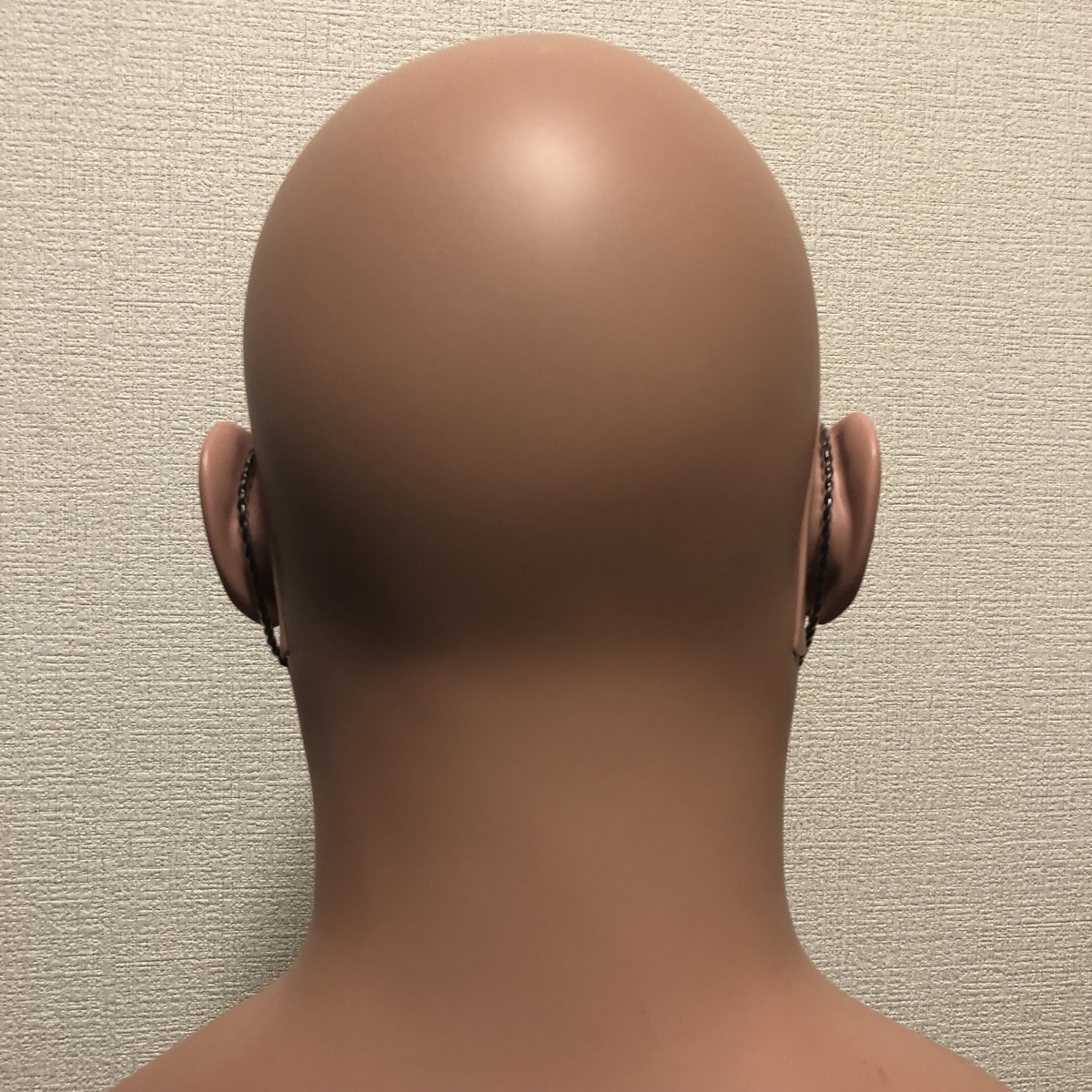 Sound quality
REW Frequency Response
Sound quality description
In this review, I use the standard eartips size L and drive it with the FiiO M15.
Tripowin Rhombus has a sound signature with an emphasis on the mid-high range.
Please see here for detailed reviews on sound quality.
Sound quality general comment
Original Sound Fidelity: A-
Recommendation: A
Personal preference: A-
The Tripowin Rhombus earphones offer a colorful sound with an emphasis on the mid and high frequencies. The sound balance is generally neutral and well-balanced, and the midrange texture is accurate, but the high frequency extension is much lacking, making the sound slightly lo-fi and a bit retro, which may appeal to different tastes.
Sound quality features
Pros
Well balanced
Deep low frequency range
Natural texture
Vocals that sound flirtatious and sweet
Clear sound
Solid sound
Good resolution
Cons
Lacking in high frequency extension
Vocals prone to sound shouty
Tends to sound tinny
Lacks detail
Stiff sound and tiring to listen to
General comment
The Tripowin Rhombus has a beautiful appearance, and its sound is relatively well balanced, reproducing music with a glamorous flavor in a glossy, colorful atmosphere. Audio specifications are also generally above the price level, making it an easy model to recommend in its price range. In particular, it will be a very attractive option for those who seek a glossy sound for female vocals and electric guitars.
Purchase link