Disclaimer
This review is written based on a "private purchase" or "product rented for a price".
No remuneration or compensation, such as a manuscript fee, has been received for publishing this, and it is an honest evaluation based on measurement data from personal testing and personal opinion.
Please read the privacy policy of this website.
Recommended for people like this
People who like bright sounds
People who are looking for a multi-point compatible model
People who value functionality
People who value design
People who are looking for LDAC compatible models
Overview of Xiaomi Redmi Buds 4 Pro
This review will give an overview of Xiaomi Redmi Buds 4 Pro. A complete review of this product can be found here.
audio-sound Score
Total Score: 8.8 / 10.0
Package: 8.0 / 10.0
Build quality: 8.5 / 10.0
Fit: 8.5 / 10.0
High range: 8.5 / 10.0
Mid range: 9.5 / 10.0
Low range: 8.5 / 10.0
Less distortion: 8.0 / 10.0
Communication quality: 9.5 / 10.0
Active noise canceling: 8.0 /10.0
Want to see the score ranking? Click here!
Basic Specifications
Continuous / maximum playback time: 9h / 36h
Waterproof performance: IP54
Supported codecs: LDAC / AAC / SBC
Features of Xiaomi Redmi Buds 4 Pro
Hi-Res Audio Wireless Supported - Incredible sound: A feast for your ears – Redmi Buds 4 Pro Wireless Earbuds is certified by Hi-Res Audio Wireless and supports LDAC audio codec at transmission speeds of up to 990kbps, as well as audio resolutions of 96kHz/24bit and above.
Hi-Fi Sound Quality, Dual Dynamic Drivers - Create your own personal sound system: Redmi Buds 4 Pro Wireless Earbuds features an all-new dual dynamic driver system, which consists of a 10mm aluminium alloy diaphragm and a 6mm titanium diaphragm for treble frequencies. Together, the two drivers combine to deliver crystal-clear treble and rich bass in a wide range of genres.
Immersive Sound - for a live immersive experience: Redmi Buds 4 Pro Wireless Earbuds features an all-new immersive sound system, which uses a Xiaomi proprietary HRTF sound algorithm to simulate real-life sound and a deliver a truly immersive experience when watching video, compatible with various audio source and playback devices.*
Cutting-edge Noise Cancellation Technology: Up to 43dB active noise cancellation - Effectively reduce unwanted noise. The earbuds can reduce noise by up to 43dB, blocking up to 99.3% of external noise*, allowing you to enjoy your music in peace and quiet. AI adaptive ANC - Intelligently switches between 3 ANC levels(Light/Balanced/Deep noise cancellation).
Dual Transparency Mode - Listen to your surroundings and conversations: In regular transparency mode, you can hear your surroundings without having to remove the earbuds. You can also switch to enhance voice mode when you need to talk to someone face to face.
Innovative Wind Noise Reduction Technology - Run to your heart's content and leave the wind behind you: Each earbud features a built-in metal wind shield to effectively reduce wind noise, as well as a proprietary wind noise reduction algorithm that automatically switches on when the wind reaches a certain speed so that you can enjoy your outdoor activities without being disturbed.
3-microphone Noise Cancellation for Calls - Crystal-clear call quality, wherever you are: Each of the three microphones has its own function and extracts voice sounds with precision to effectively filter out external noise. Call quality is further enhanced by means of a neural network noise reduction algorithm.
package
The package meets the price level.
Package contents
Xiaomi Redmi Buds 4 Pro
Charging case
Eartips
USB Type-C cable
Manual
Build quality
Build quality meets price standard.
Fit
The fit is good.
Connection quality
I tested it by connecting it to a Cayin N6II/E02 with LDAC.
I don't know because I haven't been in crowds, but it is stable in the home. Distance tolerance is excellent, and the connection is seamless and intact even at a distance of about 5 meters. Communication is never interrupted, even across obstructions, and music can be heard consistently.
There may be a small amount of background noise, but most people probably won't notice it.
Interface/operation
The operation interface is a touch panel type.
| | |
| --- | --- |
| Power ON | Open the lid of the charging case and take out the earphones |
| Power OFF | Store the earphones in the charging case |
| Pairing | Place the earphones in the case and press and hold the pairing button on the bottom of the earphone case |
| Play songs | Tap the multi-function button twice |
| Stop playback | Tap the multi-function button twice |
| Forward song | Tap the multi-function button three times |
| Answer call | Tap the multifunction button twice |
| End call | Tap the multi-function button three times |
| Switch between ANC and Hear-Through | Press and hold the multi-function button |
Active noise canceling performance
The ANC performance of the Xiaomi Redmi Buds 4 Pro is above standard for its price range. It is fairly universal and blocking from top to bottom.
Compatible Apps
Compatible with Xiaomi Earbuds app.
What the app allows you to do:
Adjust Active Noise Cancellation
Customize Sound Quality
Customize Controls
Firmware updates
Check Manuals
Track earphones
Initialization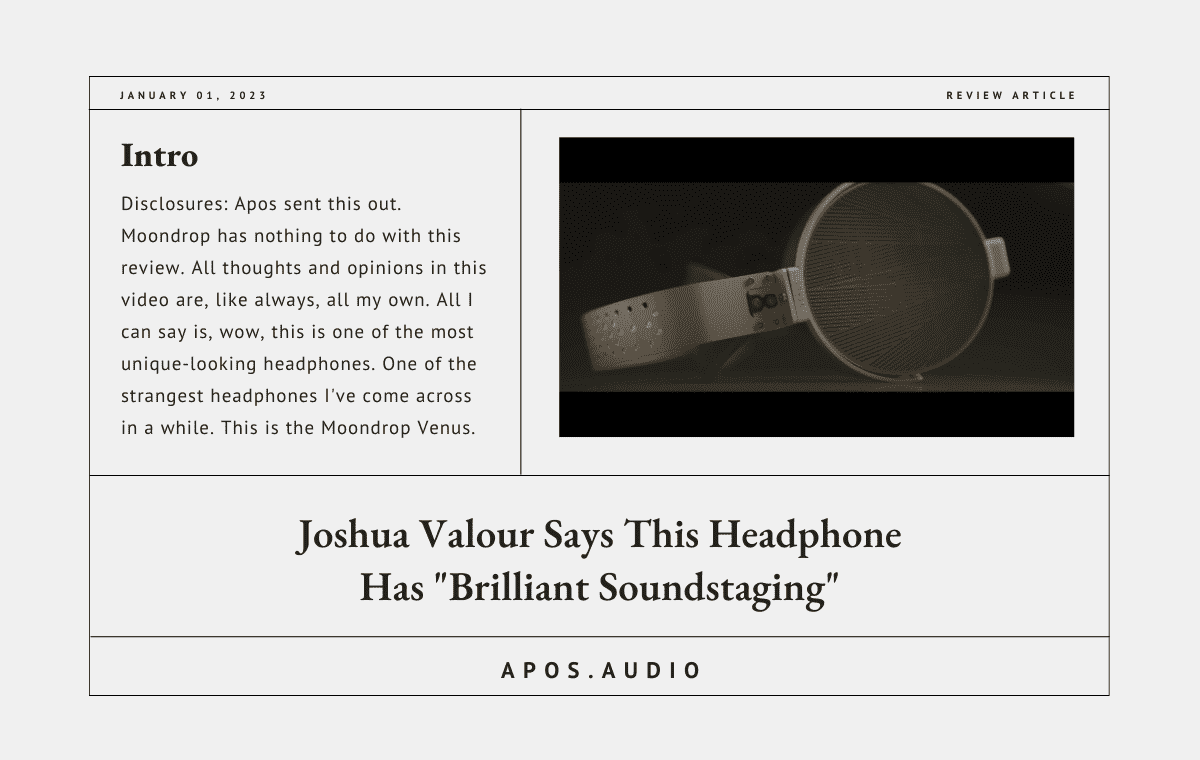 Sound quality
REW Frequency Response
audio status
Sound quality description
The following review was tested on a FiiO M15 with an LDAC connection.
The Xiaomi Redmi Buds 4 Pro has a near neutral sound signature.
Please see here for detailed reviews on sound quality.
Lows / Bass
The low frequencies of the Xiaomi Redmi Buds 4 Pro are balanced weaker than the midrange in terms of presence.
Drums have some heft there, but the kicks are shallow, and the overall sound is light and tap-like. Rumble is quite weak.
The electric bass also sounds bright and lacks breadth.
Basically, this is not for low frequency lovers.
Mids
The midrange of the Xiaomi Redmi Buds 4 Pro is near neutral and the texture is quite accurate.
The midrange center is carefully tuned to push the midrange to the forefront, giving a sense of brightness and transparency, but with a slightly less contoured feel to add mellowness and a gentler ear feel.
The midrange sounds lush, bright, and detailed, with high resolution, and instrumental sounds are quite lively.
The midrange sounds light due to a lack of weight. The sense of detail is a bit weak but adequate for listening, and the sense of construction is hardly lacking.
There is a slightly tinny, metallic tendency that tends to come out easily, and depending on the volume and song, vocals may feel a bit shouty.
Highs / Treble
The high frequency range of the Xiaomi Redmi Buds 4 Pro has excellent extension.

Overall, the highs are a bit less energetic than the mids. Overall, it is smooth and well-tuned, but lacks a lot of subtlety.
Due to the lack of subtlety, cymbal crashes have a rather harsh feel, and the glare is strong, so it does not give a very clean impression. It sounds wild at best, vulgar at worst.
The violins and woodwinds also tend to sound a bit hysterical and less than elegant.
Sound quality general comment
Original sound fidelity: A-
Recommendation: A
Personal preference: A+
The Xiaomi Redmi Buds 4 Pro does not seem like a bad choice for those who want to hear more detail in the midrange. The sound balance seems a bit better on the Redmi Buds 3 Pro, but the resolution is improved and the overall performance is better.
Sound quality features
Pros
Bright and cheerful
Good sound balance
Comfortable to listen to
Good texture
Good localization
Excellent high-frequency extension
Cons
Lacks weight and depth in low frequency range
Lacks subtlety
Midrange is a bit too bright and tends to sound loud in some cases
General comment
The Xiaomi Redmi Buds 4 Pro are relatively high-performance earphones that support the high-quality sound codec LDAC. The sound quality is a bit bright and quirky, but the sound balance is generally good, and the model is quite well put together considering the price. However, the degree of freedom of customization through apps is not very high. For example, the EQ can only be selected from presets, and control customization is limited.
Purchase Link
Xiaomi Redmi Buds 4 Pro