The Seek Real Proser high-end IEMs is now available at Linsoul.
Features
Medical Resin Shell,Semi-transparent Cavity
High-Quality 8-strand Pure Silver Cable
Wide Compatibility
Ergonomic Design for Stable Wear
Specifications
Impedance: 36Ohm
Sensitivity: 113db
Frequency response: 10Hz-38kHz
Wire length: 1.2m
Plug specification: 0.78mm 2pin removable
THD: 0.3%@1KHz
2 EST +4 BA+1 DD Hybrid Drivers
Electrostatic speakers are renowned for their treble that far outclassed other transducers. Balanced armature units are widely used in high-end in-ear monitors due to ease of use and adjustment, which ensures the high and medium frequency sound is full and details are restored clearly. Dynamic speakers are the old, traditional transducer, most capable of reproducing a rich bass texture, full atmosphere, and better elastic performance. Now SeekReal Proser synthesize two Sonion electrostatic, four Knowles balanced armature and one 10mm custom dynamic driver in accurate, elegant design to bring you superior audio performance.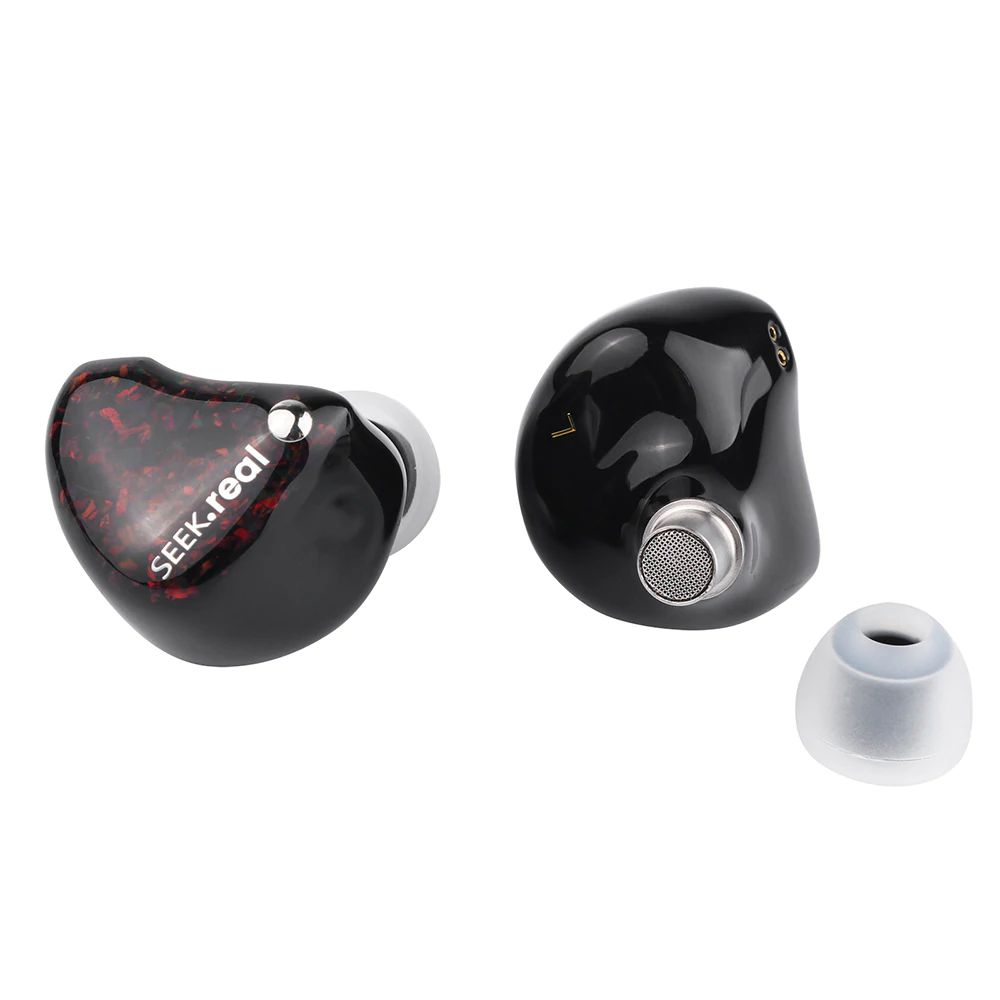 Medical Resin Shell,Semi-transparent Cavity
The medical resin shell is made by hand, that not only makes the earpieces lightweight but also provides the users with a comfortable and firm fit. The smooth shell brings a delicate touch and excellent anti-scratch performance.
High-Quality 8-strand Pure Silver Cable
The good horse is equipped with a whip, SeekReal Proser comes with high-quality 8-strand pure silver cable. So that the signal transmission cannot lose. The cable is relatively soft, and the stethoscope effect is not obvious. The earphone is designed with a detachable cable and also supports balanced plugs. The default pin is 2pin 0.78mm connectors.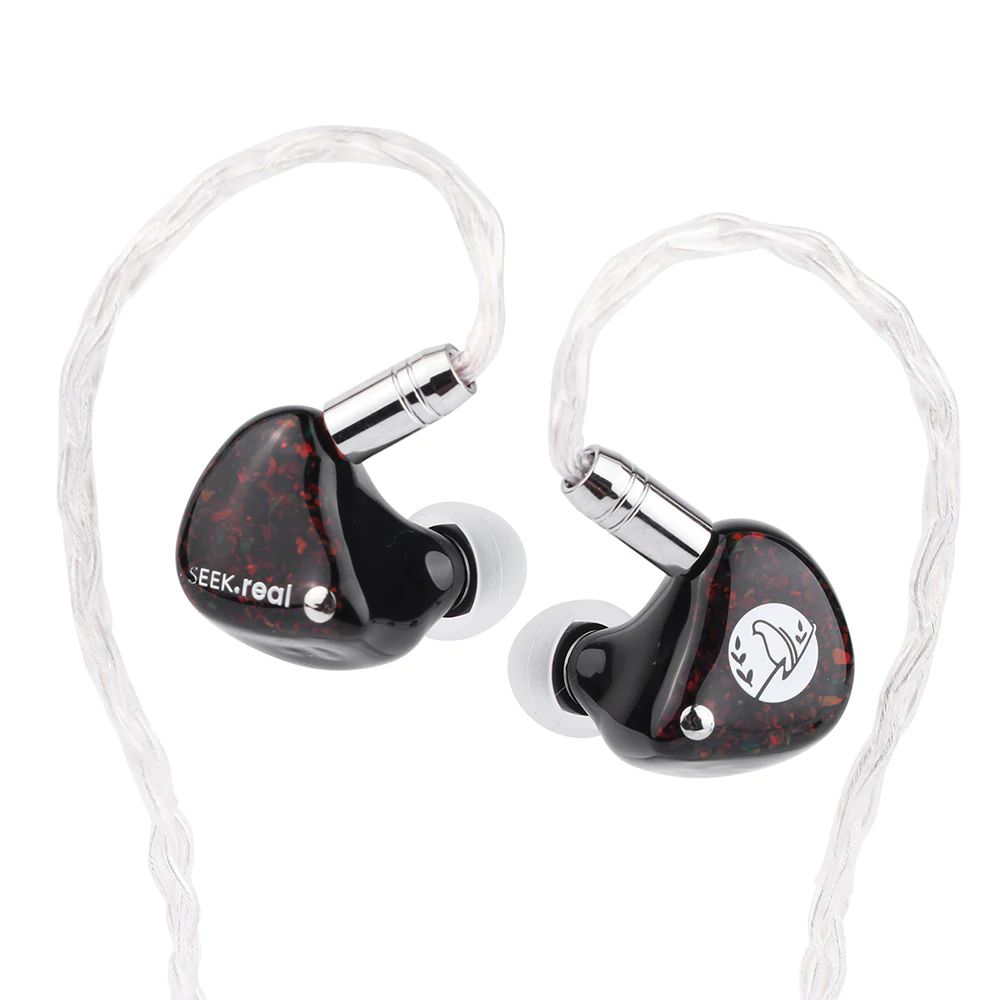 Wide Compatibility
SeekReal Proser is specially equipped with a compact replaceable plug design that meets the needs of different interfaces such as 2.5mm (balanced), 3.5mm (single-ended), and 4.4mm (balanced).
Ergonomic Design for Stable Wear
The cavity is made based on large data of cochlea. It's scientifically molded to fit the ear like customized earbuds. Based on ergonomics, the SeekReal Proser earphone has a supreme wearing experience for long time wearing.
Pricing & Availability
Seek Real Proser is available at Linsoul and other sellers. The price is $1199.