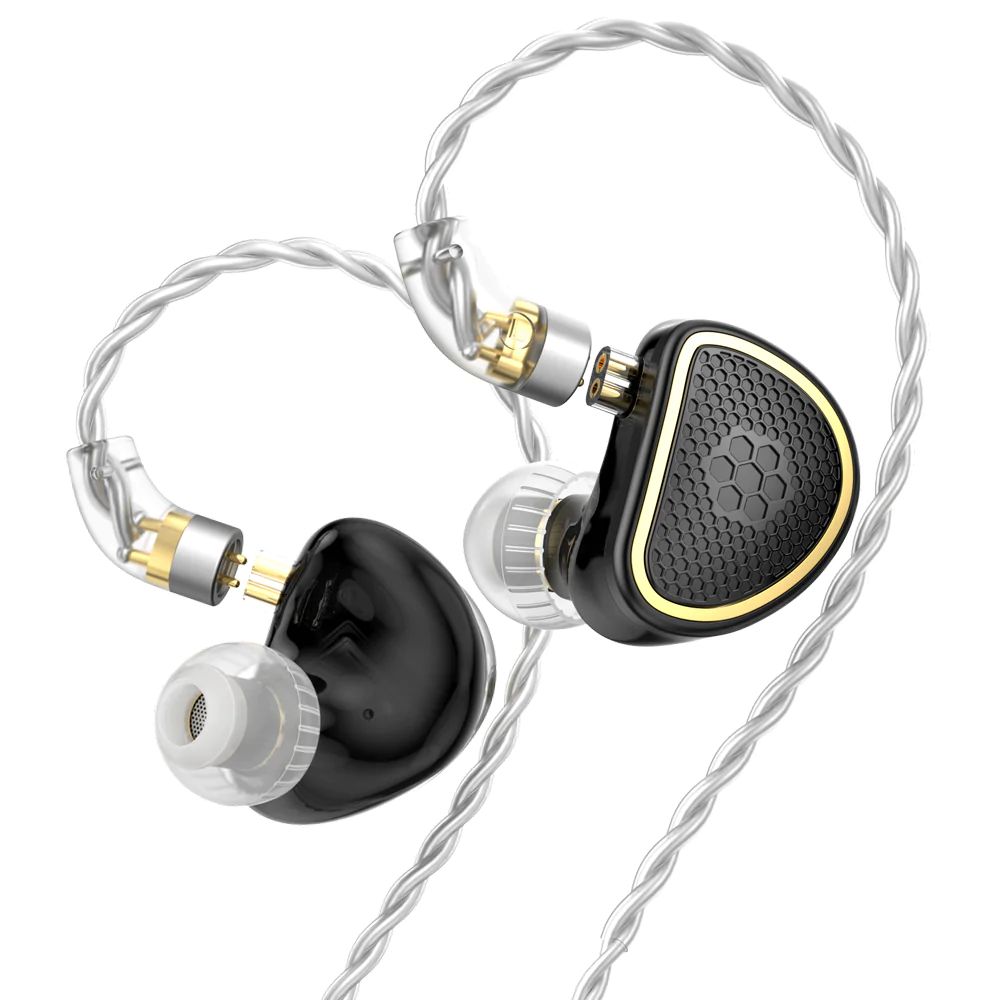 TRN has released its latest planar magnetic and BA hybrid IEM, the TRN XuanWu.
Features
The Name XuanWu Comes From The Four Symbols Of Chinese Astronomy
Exclusive 10mm Square Planar Driver
Compact and Durable
4 Core Stranded Cable
Groundbreaking and Revolutionary Driver
PRODUCT SPECIFICATIONS
Brand: TRN
Product model: XuanWu
Jack type: 3.5mm
Wear: Ear hook
Transducer type: Hybrid Planar In-Ear Monitor
Frequency response: 20Hz-20KHz
Connector type: 2Pin
Impedance: 12Ω
Sensitivity: 117dB
Weight (Single Headphone cable): 5.3g+20g
Colours: Black and gold
Cable length: 1.2m±3cm
What is in the pack?


1* XuanWu IEM
4* core silver-plate cable
7 pairs of ear tips

1 pair of T-set (M)
3 pairs of Balanced ear tips (SML)
3 pairs of Bass ear tips (SML)
Immortality and Eternity
The name XuanWu comes from the Four Symbols of Chinese astronomy. The XuanWu, or the Black Tortoise (a.k.a. "Black Warrior") is actually a tortoise entwined together with a serpent, representing the combination of movement and stillness, or the yin and yang. It is the symbol of winter and the domination of the northern sky. It also represents the lifecycle and harmonization of the universe.
Square Planar Driver
Developed and manufactured by Bellsing, this distinctively new and exclusive 10mm square planar driver contribute to the powerful bass and warm vocal, perfect for daily music listener. By combining the strength of dynamic driver and conventional planar drivers, the Bellsing driver is a master in maintaining the harmony of all frequencies, which is a rare contribution among planar driver headphones.
Compact and Durable
Made of Aluminum alloy faceplate and semi-permeable resin shell, the TRN XuanWu is a perfect example of simplicity and quality. The metallic case is not only durable but looks classy and premium.
4 core stranded cable
TRN XuanWu uses 4 core cables made of pure copper and silver-plated copper, which has the advantage of both types of copper cable, making the output sounds wider. As the resolution increases, the audio output is richer with details. Connectors is available in 3.5mm, 2.5mm, and 4.4mm that is gold-plated.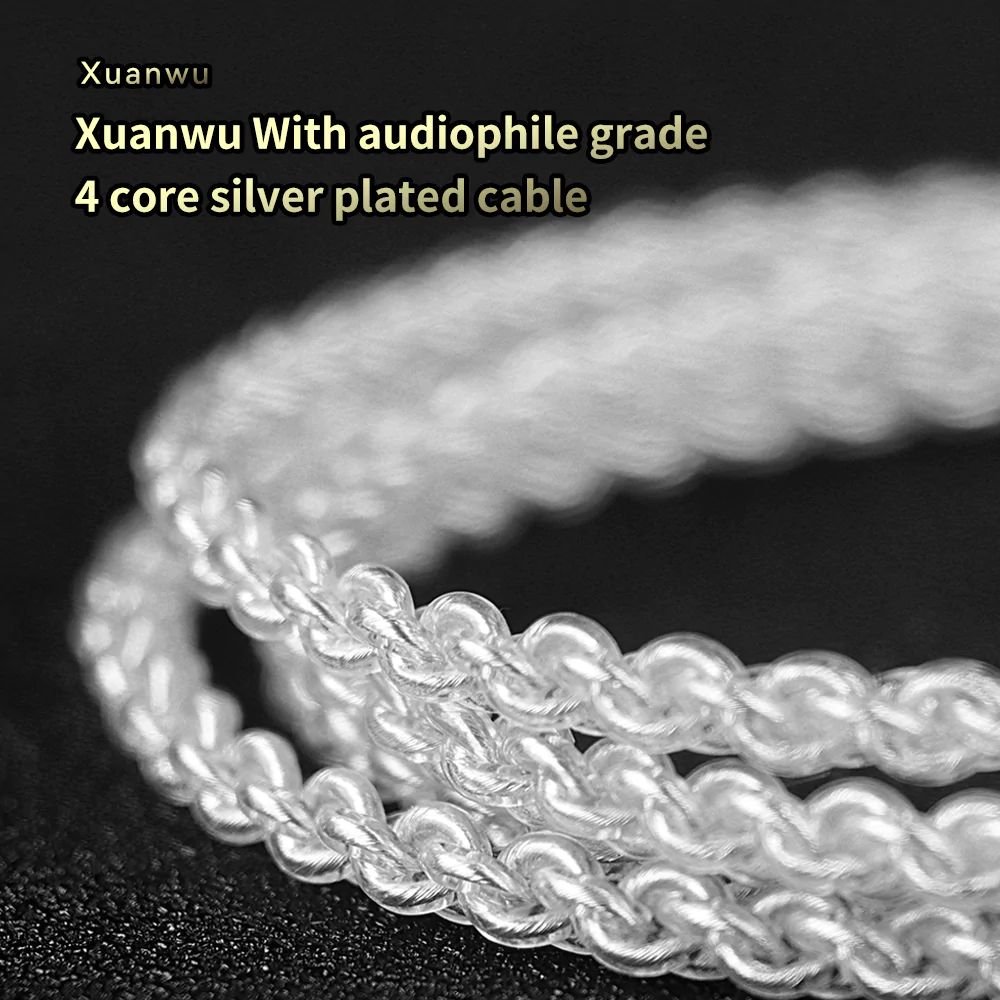 Groundbreaking and Revolutionary Driver
The innovated Bellsing driver of TRN XuanWu makes it possible for planar magnetic driver to be used on headphones and not just the bulky speaker and amplifiers that require great power to drive. The TRN XuanWu only has a 12Ω impedance, even a smartphone could drive it excellently.
Review
Price & Availability
TRN XuanWu is now available at Linsoul and other retailers for $29.80.