Tripowin Amber, an attractive and low-priced IEM cable with an interchangeable plug system, has been released.
Features
High Purity 32AWG OFC Cable
3-in-1 Cable (changeable 3.5mm/2.5mm/4.4mm plug Included)
Various Choice,Wide Compatibility
PVC Soft Sleeve, Easy to Wrap Up, No Tangling
Specifications
Model: Tripowin Amber
Material: oxygen free copper
Number of strands: 16 strands
Number of cores: 14 cores of OFC*0.06mm*16 strands
Dimension of single wire: 0.7mm
Outer layer: PVC + 32AWG
Detachable plug: 3.5mm/2.5mm/4.4mm
Connector: 2Pin/MMCX/QDC available
Tripowin Amber Interchangeable Cable
Naming after the amber, the new Tripowin multifunctional cable-Amber joined the family with its unique innovative design, the same as Tripowin Noire. The Tripowin Amber interconnect cable is an idealized replacement cable that has benefits of high-end audiophile sound and durability. Engineered with the highest quality OFC materials, this cable has a signal transfer rate that is increased significantly over generic material cables.
High Purity 32AWG OFC Cable
Tripowin Amber is made of 16 strands, each of which contains 14 cores of OFC*0.06mm wire. The nature of OFC cable makes it has quite high corrosion resistance from time to time which means the long-lasting quality. It is manufactured to meet strict requirements. By saying that, Tripowin Amber can effectively reduce signal distortion, making the transition between high and low frequencies more natural, with better ductility, and making the overall sound performance smoother and clearer.
3-in-1 Cable (changeable 3.5mm/2.5mm/4.4mm plug Included
Tripowin Amber adopts the 3-in-1 (3.5mm/2.5mm/4.4mm plug) lightweight gold-plated plug exclusively developed and designed by Tripowin, which is refined and practical, allowing you to switch between any of your favourite single-ended or balanced devices.
Various Choice,Wide Compatibility
Despite the innovative 3-in-1 plug design, to accommodate a wide range of earphones, Tripowin Amber cable is designed in mainstream 0.78 2pin, MMCX, QDC connector. If you are looking for a budget cable with a good look and high performance, Tripowin Amber could be the one. It is suitable for many devices, making switching device a piece of cake.
PVC Soft Sleeve, Easy to Wrap Up, No Tangling
The cable adopts special braiding technique with a soft PVC sleeve. It looks sophisticated but also elegant and neat in look. It feels soft and easily be stored without any tangling. The earhook is also pre-shaped into a best angle to fit your ear securely. You can wear it no matter you're enjoying music quietly or doing sports.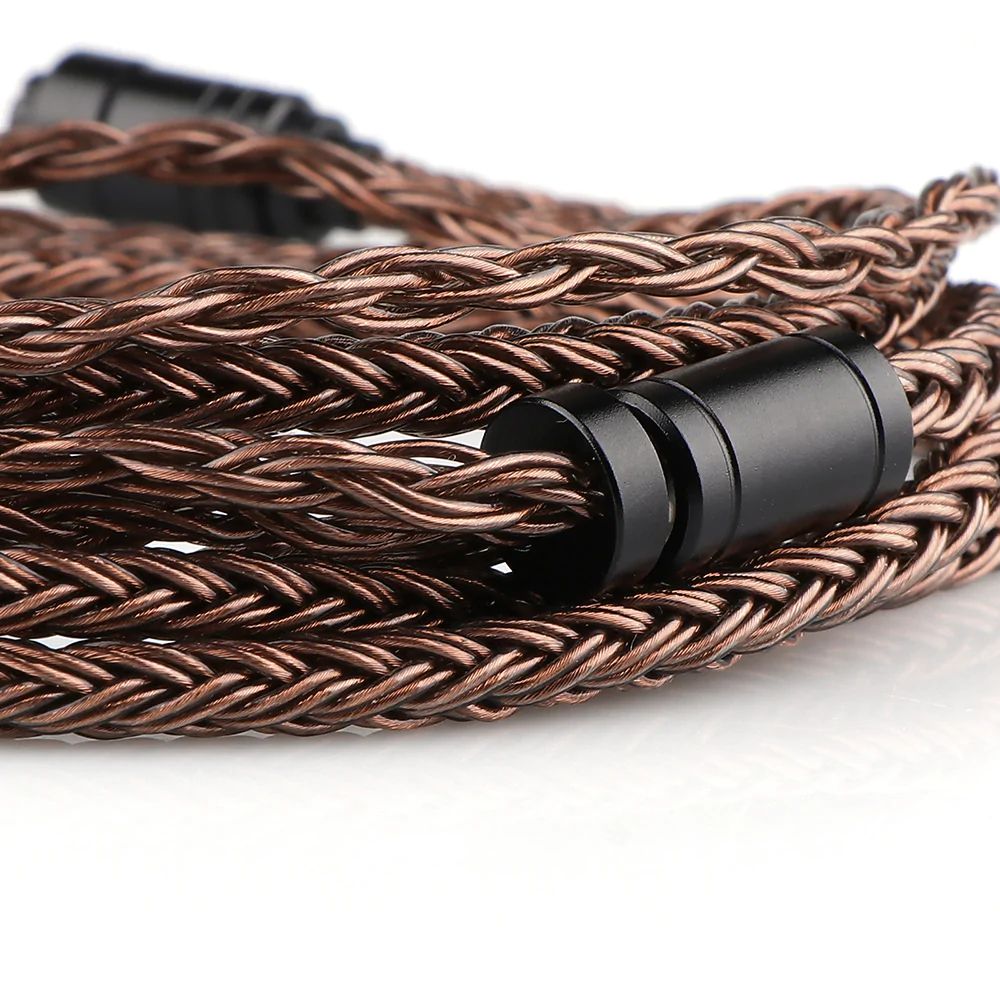 Price & Availability
Tripowin Amber is now available at Linsoul and others for $29.99.