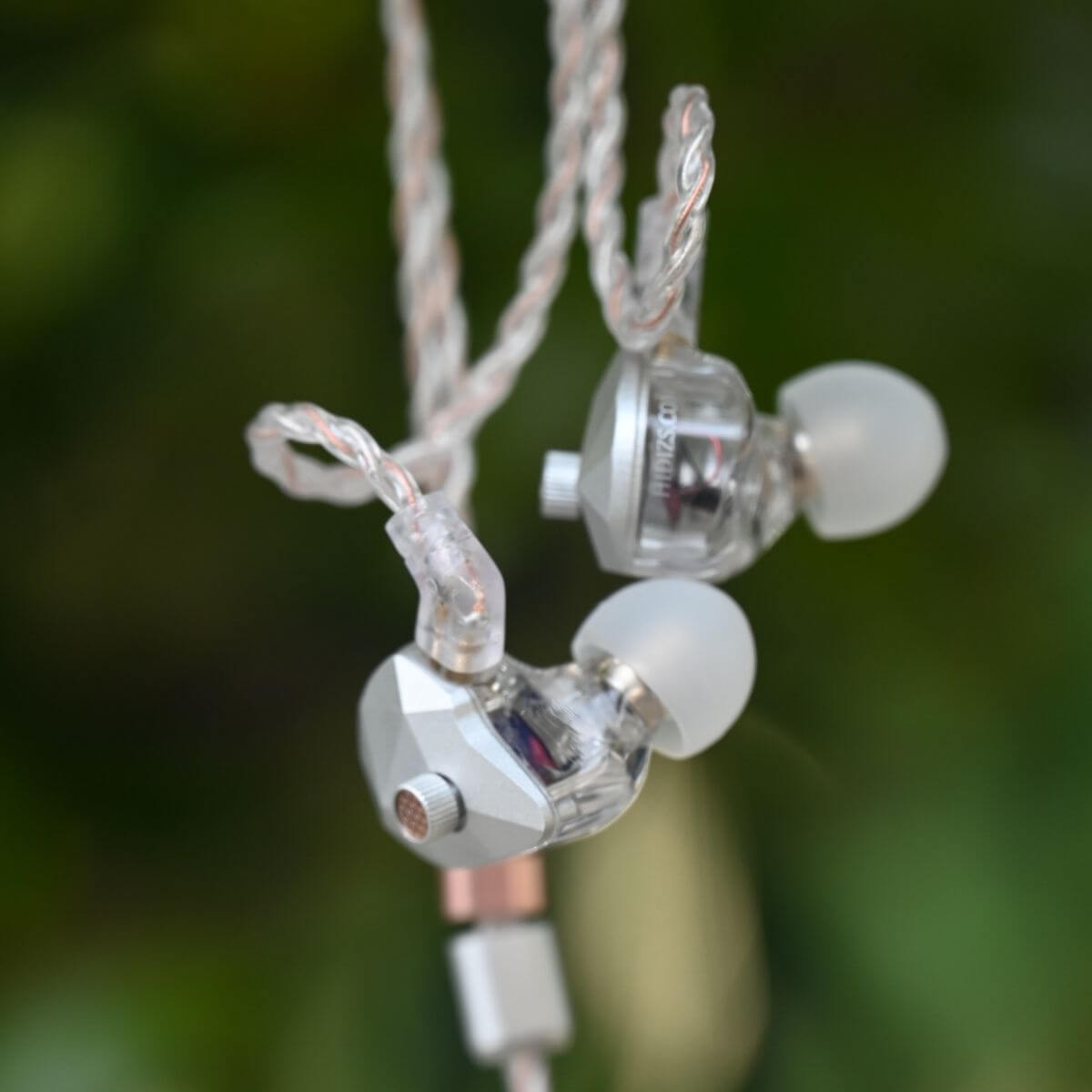 Disclaimer
This review is written based on samples provided by Hidizs to give readers an honest quality review.
No remuneration or compensation, such as a manuscript fee, has been received for publishing this, and it is an honest evaluation based on measurement data from personal testing and personal opinion.
Please read the privacy policy of this website.
Recommended for people like this
People who like a heavy sound
People who are sensitive to high frequencies
People who like earphones with a variety of sounds
People who are looking for excellent listening earphones
People who value build quality
People who value cost performance
Overview of Hidizs Mermaid MM2
This review will give an overview of Hidizs Mermaid MM2. A complete review of this product can be found here.
audio-sound Score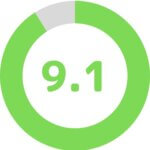 Total Score: 9.1 / 10.0
Package: 8.5 / 10.0
Build quality: 8.5 / 10.0
Fitment: 8.5 / 10.0
High range: 7.5 / 10.0
Mid range: 10.0 / 10.0
Low range: 9.0 / 10.0
Less distortion: 8.5 / 10.0
Cost Performance Bonus: 12.0/10.0
Want to see the score ranking? Click here!
Basic Specifications
Frequency response: 20Hz to 40kHz
Impedance: 18Ω
Sensitivity: 104dB
Cable connector: 0.78mm 2pin
Features of Hidizs Mermaid MM2
6mm low-voltage electrostatic BM driver
10.2mm dynamic driver
Three tuning valves for different audio experiences
Environmentally friendly plastic body and lozenge-cut faceplate
3.5mm 2pin OFC cable (detachable)
Custom carrying case made of eco-friendly, stain-resistant Napa leather
package
Packaging meets price standard. The outer box is simple, but made of paper and easy to dispose of. The accessories are fairly complete.
Package contents
Hidizs Mermaid MM2
Eartips
Tuning nozzles
Carrying case
Manual
Build quality
Build quality meets price standard.
Fit
The fit is good.
Sound quality
REW Frequency Response
Sound quality description
In this review, I use the standard eartips size L and drive it with the FiiO M15.
The Hidizs Mermaid MM2 has a V-shaped sound with a slightly more midrange neutrality with the standard gold nozzle. The silver nozzle, which is supposed to adjust more toward the highs, actually emphasizes the upper midrange to mid-highs. However, there is not much difference between the gold and silver nozzles. On the other hand, using a red nozzle, which is considered to be closer to the low frequency range, will drastically change the sound quality, making it sound much more low-frequency oriented and changing the impression of the mid-range considerably.
Please see here for detailed reviews on sound quality.
Sound quality general comment
Original Sound Fidelity: A
Recommendation: A+
Personal preference: A+
The Hidizs Mermaid MM2 has a generally high level of neutral listening sound, but the duct tuning system, the centerpiece of the system, could have used a little more work. In fact, the standard gold nozzle is the best, while the silver nozzle changes little and, if anything, degrades the sound quality slightly. The low-frequency-oriented red nozzle's changes are too extreme and the sound is somewhat selective, so I think many people end up settling for the gold nozzle.
In general, however, the audio specs are high, and these earphones are not only at the top of the price range, but can also compete with models above the price, making them a recommended choice.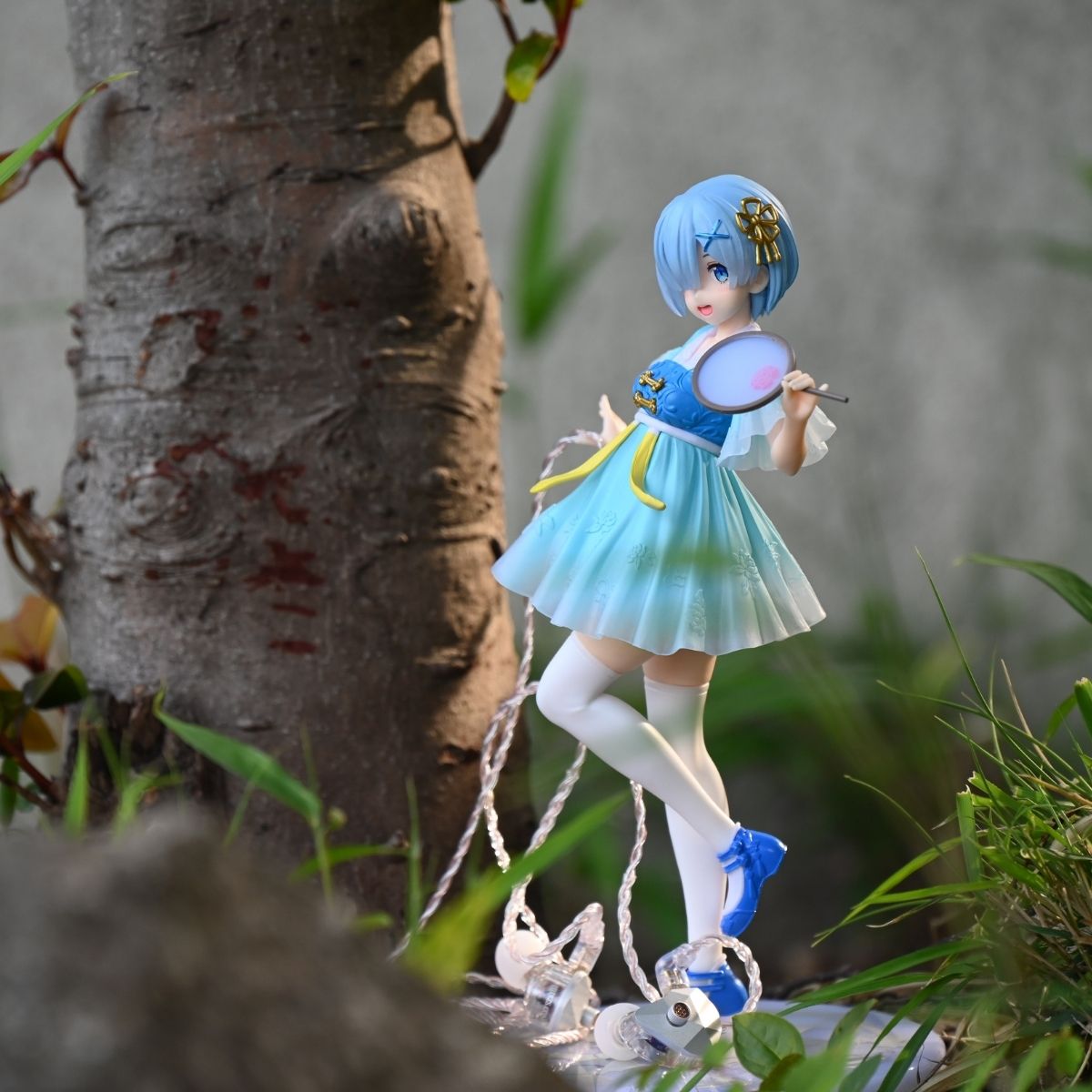 Sound quality features
Pros
Mild highs
Good vocal focus
Excellent texture expression
Heavy low frequency range
Forward localization
High resolution
Sound quality changes with duct tuning
Cons
Lacks expandability
Duct tuning system not very attractive
General comment
The Hidizs Mermaid MM2 has a unique duct tuning system, audio specs are not bad, build quality and accessories are attractive, and it is a very good model in its price range. The standard gold nozzle sound is quite complete and can be recommended. However, the duct tuning system is not as refined as it could be, and the sound at all ducts is a bit bloated in the low frequencies, with the highs being weaker and the overall balance being a bit more noticeably low-frequency, making these earphones a bit easier for older people to get away from their tastes.
Purchase link