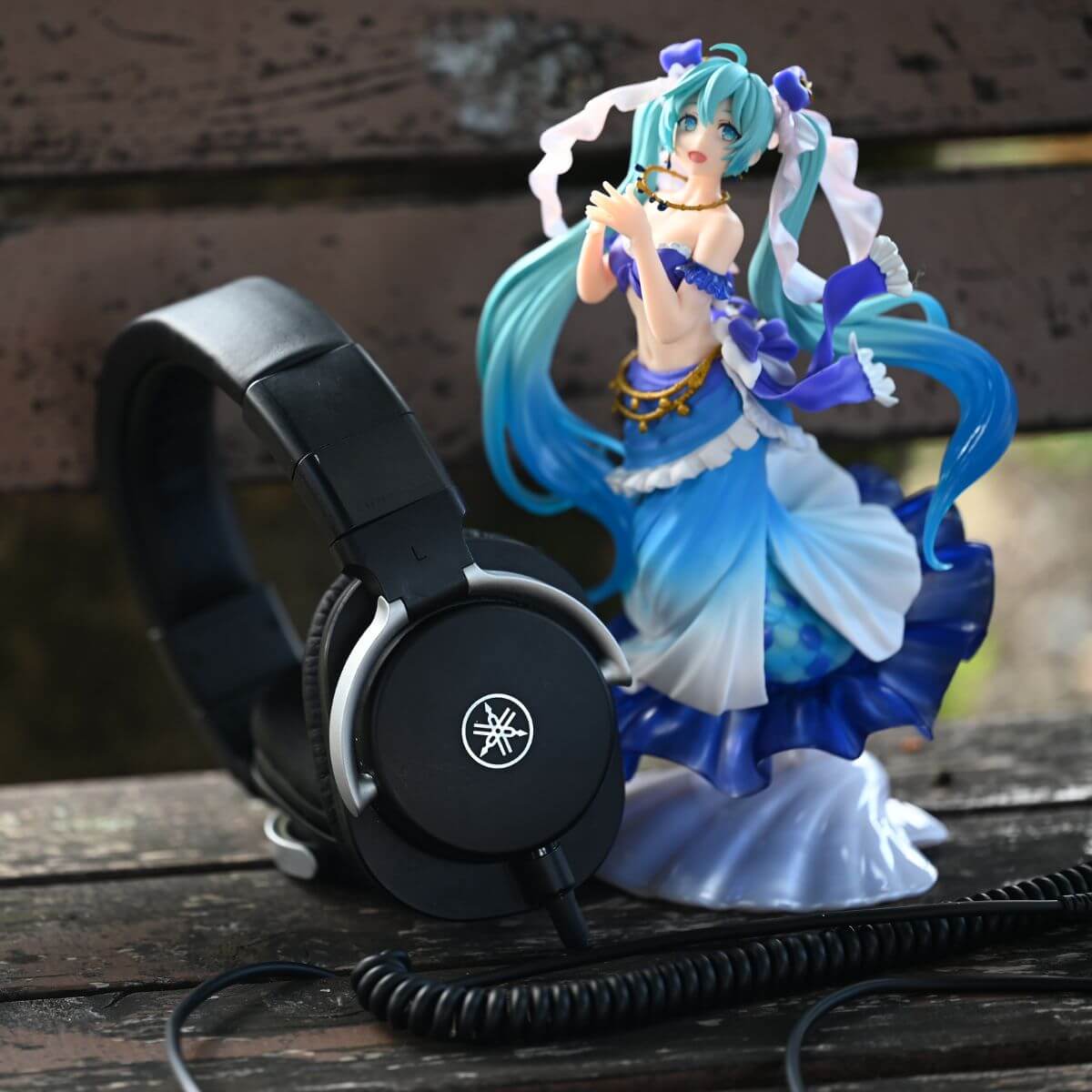 Disclaimer
This review is written based on a "private purchase" or "product rented for a price".
No remuneration or compensation, such as a manuscript fee, has been received for publishing this, and it is an honest evaluation based on measurement data from personal testing and personal opinion.
Please read the privacy policy of this website.
Recommended for people like this
People who want a high-quality monitoring environment
People who want to enjoy music analytically
People who want a comfortable fit.
People who want to listen to high-end class high-quality sound at a low price.
Anti-SONY
Overview of YAMAHA HPH-MT8
This review will give an overview of YAMAHA HPH-MT8. A complete review of this product can be found here.
audio-sound Score

Total Score: 9.7 / 10.0
Package: 8.5 / 10.0
Build quality: 9.5 / 10.0
Fitment: 9.0 / 10.0
High range: 9.5 / 10.0
Mid range: 9.0 / 10.0
Low range: 9.5 / 10.0
Less distortion: 10.0 / 10.0
Cost Performance Bonus: 12.5/10.0
Want to see the score ranking? Click here!
Basic Specifications
Frequency response: 15Hz to 28kHz
Impedance: 37Ω
Sensitivity: 102dB/mW
Features
"To hear and see everything."
It takes a true original to become an industry standard, and since their inception Yamaha's NS-10M studio monitor speakers have become a mainstay of professional studios the world over, renowned for their legendary accuracy. From the NS-10M to the MSP and HS Series, Yamaha has remained faithful to a design philosophy focused on delivering the sonic accuracy that provides sound professionals with the perfect platform upon which to develop and establish their own signature sound. MT Series studio monitor headphones remain true to this fundamental concept, delivering precision sound reproduction that meets the demanding requirements of today's professional studio and monitoring applications.
With unmatched fidelity in a sturdy yet stylish design, and the durability to hold up to the rigors of the road, Yamaha's MT Series headphones offer a level of comfort you'll be thankful for after long hours in a critical listening environment.
45 mm custom drivers with CCAW voice coils deliver a broad frequency range and accurate response
Closed-back, circumaural design for excellent isolation
Protein-skin leather and large low-resistance cushions ensure stress-free wearability and high levels of isolation
Three-dimensional arm pivot construction and adjustable slider length alleviate fatigue when working for extended periods
Moveable earcups allow single-ear monitoring
Durable ABS housing and rigid die-cast aluminum support-arms for use in the toughest working environments
Folding arm structure and carrying case
package
The packaging of the YAMAHA HPH-MT8, a professional product, is not luxurious, but it is elegant and complete with accessories.
Package contents
YAMAHA HPH-MT8
3.0m straight cable (detachable)
1.2m coil cable (detachable)
3.5mm to 6.35mm conversion plug
Carrying pouch
Manual
Build quality
The build quality of the unit is unquestionably high, designed for flexible use, and the aluminum frame is rigid, but the side pressure is adequate and the fit is comfortable.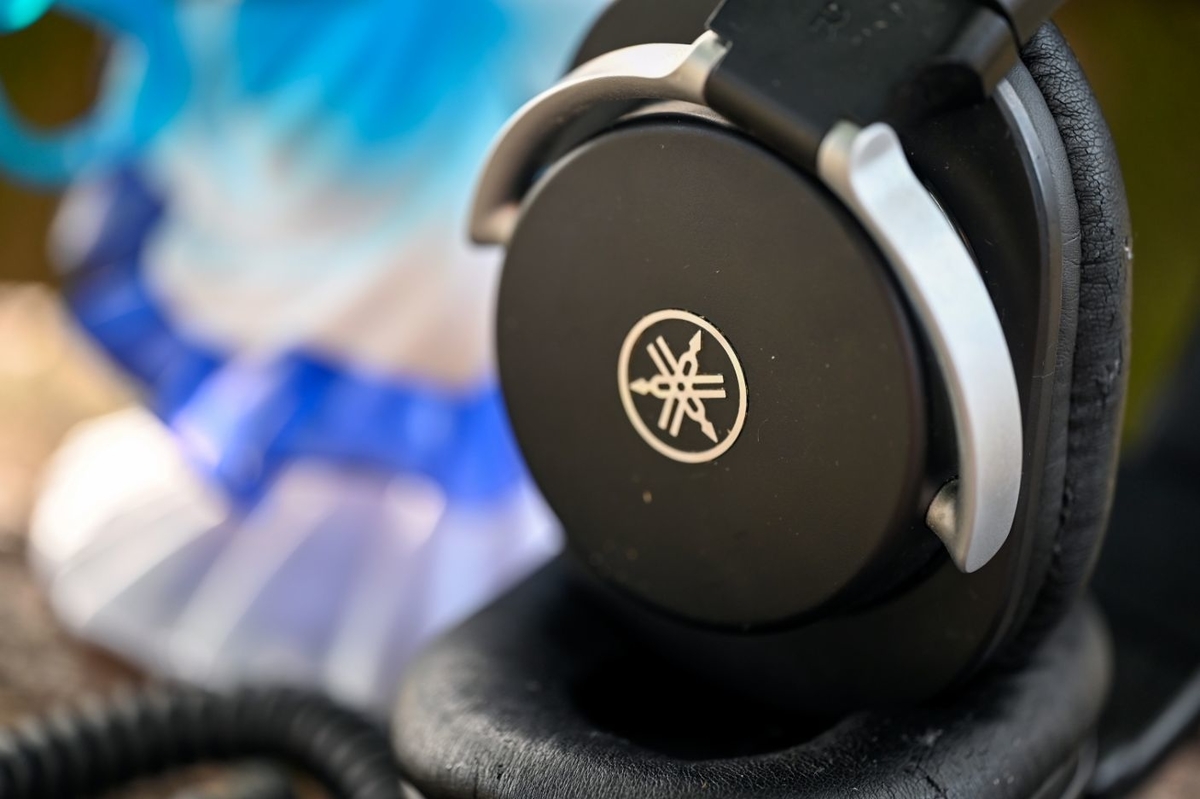 Fit
The fit is good.
Sound quality
The following review was tested with a FiiO M15.
The YAMAHA HPH-MT8 is an excellent monitor headphone with sound density and adequate separation suitable for monitor checks, while being conscious of original sound fidelity. Its sound seems to be aimed at presenting an appropriate amount of information for checking the effects of mixing, and has a sound quality that tends to make it easy to find rough edges in sound sources. Rather than being used for long hours of composition work or for final checks after mastering, these monitor headphones are more suited for pinpoint monitoring at each step of the process.
Please see here for detailed reviews on sound quality.
Sound quality general comment
Original Sound Fidelity: A
Recommendation: S+
Personal preference: S+
These are the type of monitor headphones that increase the efficiency of mixing work and its checking, as they provide a large amount of information that can be heard at once in the frame, and localization is well represented in a slightly compact sound field.
The sound is completely professional monitor-like, highly practical, and allows for efficient analysis of sound sources. Its sound, however, is a bit focused and demanding, so it is considered somewhat unsuitable for prolonged listening.
Sound quality features
Pros
Large amount of information that goes into the frame
Relatively high original sound fidelity
Good sense of detail
Brings out the user's analytical and concentration skills
Well-tuned lows and highs for easy midrange monitoring
Good range
High clarity
Cons
Easy to get tired of listening to
Lack of quietness and restlessness
Not a wide soundstage
Stiff sound
General comment
Imagine a cockpit room with monitor speakers crammed 180 degrees in front of you, each one playing the sound of a musical instrument, and the YAMAHA HPH-MT8 will create just such a private monitor room environment.
The YAMAHA HPH-MT8 is a highly practical monitor headphone, and it is capable of capturing the entire musical picture within its frame with a little more information. The usability and fit are well thought out and will make your monitoring tasks comfortable and efficient. They are highly capable as a tool for capturing music in a short period of time, and while they may lack the quietness and breadth of the soundstage for leisurely or leisurely listening, and they may sound too hard, they are excellent as a monitoring assistant. However, as a monitoring assistant, it is excellent.
Purchase link