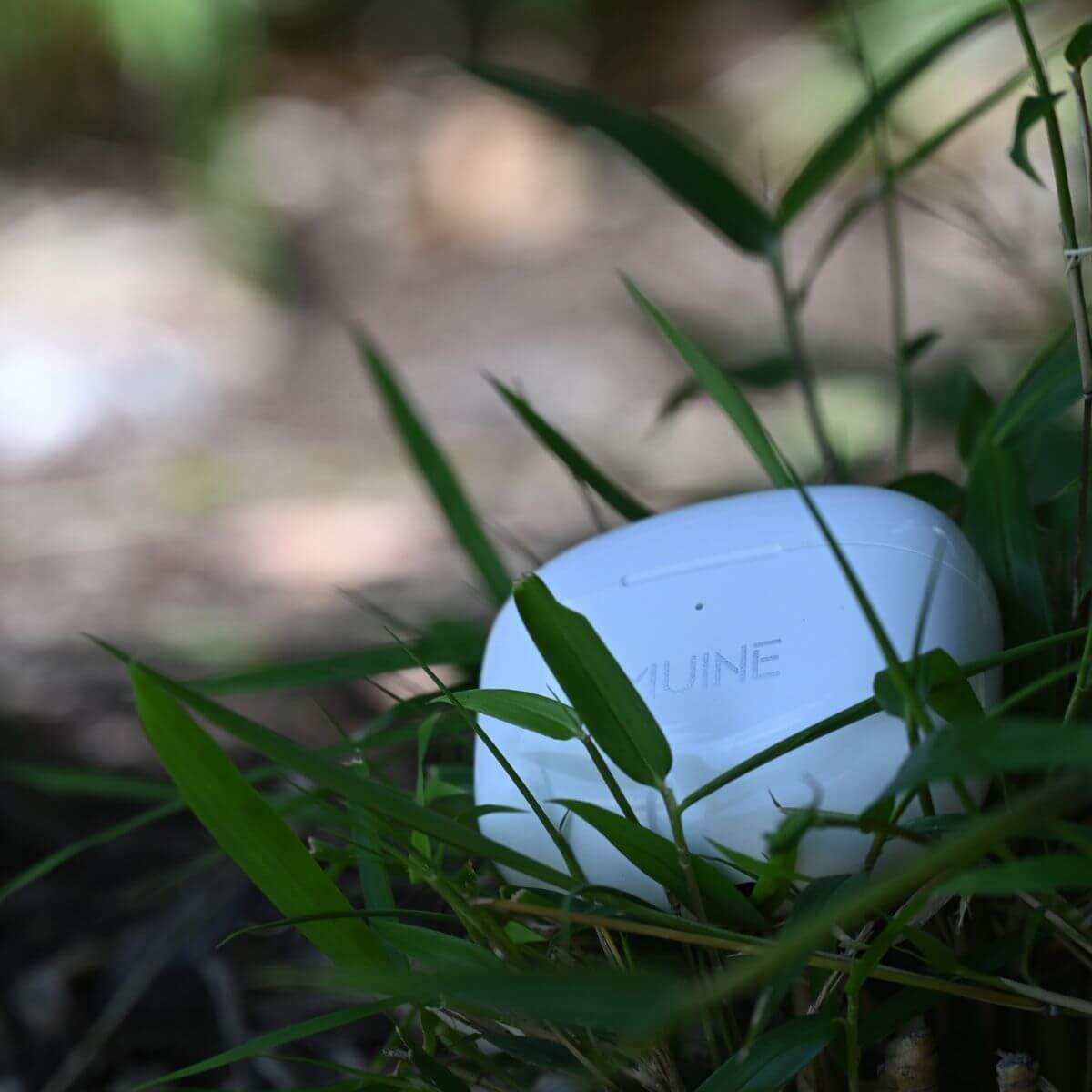 Disclaimer
This review is written based on samples provided by MUINE to give readers an honest quality review.
No remuneration or compensation, such as a manuscript fee, has been received for publishing this, and it is an honest evaluation based on measurement data from personal testing and personal opinion.
Please read the privacy policy of this website.
Recommended for people like this
People who like rich, resonant sound
People who value communication quality
People who value active noise canceling performance
People who value cost performance
Overview of MUINE T1
This review will give an overview of MUINE T1. A complete review of this product can be found here.
audio-sound Score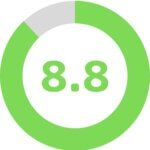 Total Score: 8.8/ 10.0
Package: 7.5 / 10.0
Build quality: 8.0 / 10.0
Fit: 8.5 / 10.0
High range: 8.0 / 10.0
Mid range: 9.0 / 10.0
Low range: 9.0 / 10.0
Less distortion: 8.5 / 10.0
Communication quality: 9.5 / 10.0
Active Noise Cancelling: 9.0 / 10.0
Cost Performance Bonus: 11.0 / 10.0
Want to see the score ranking? Click here!
Basic Specifications
Continuous / maximum playback time: 5h / 24h
Waterproof performance: IPX7
Supported codecs: AAC / SBC
[The latest version of high-performance wireless earphones, outstanding stereo high sound quality] The "BES 2300" is equipped with the industry's most advanced Bluetooth system, with active noise reduction, supporting mixed noise reduction and outstanding noise reduction effect. This Bluetooth earphone is equipped with a large 12 mm trumpet, which makes various sounds such as music and movies more realistic with excellent stereo effect.
[ANC Multi-mode Noise Reduction and ENC Dual-microphone Calling] The front and rear dual-feed microphones are sensitive to ambient noise in a variety of surrounding frequency bands. Equipped with Hybrid Active Noise Reduction technology, the depth of noise reduction can Reaching up to 35db, it makes the world instantly quieter. An ecstatic listening experience that immerses you in the world of music. Turn on Transparency Mode to hear your surroundings clearly without having to remove your Bluetooth earbuds. The in-ear design further reduces ear pressure, allowing you to communicate face to face with others while wearing the headphones. Speech is clear, dual-microphone "wave velocity shaping" technology can pick up human voice accurately, unique windproof construction design can effectively improve wind noise reduction ability, and advanced AI algorithm makes your voice calls as clear as your face - face-to-face chat.
[Up to 24 hours music playback and wireless charging support] The wireless earphone charging box has a built-in 400mAh high capacity battery. When fully charged, the Bluetooth earbuds can play continuously for 24 hours. The charging case can charge the earphones three times. Charging time for the earphones and charging box is approximately 1.5 hours, and both TYPE-C and wireless charging are supported, allowing users to choose a convenient charging method. You can use the fully wireless headset while traveling without worrying about the battery running out.
[Ergonomic Design and IPX7 Waterproof] Ear pads are ergonomically designed to fit snugly in your ears even when you are actively moving. Ear pads are available in three sizes (S, M, L) that can be selected according to ear size. Completely wireless, they do not interfere with movement, and are IPX7 splash and sweat proof, so they can be used safely even in a sudden rainstorm or when sweating. *Note: The charging case is not waterproof. The automatic pairing feature eliminates the need for manual connection. Once paired, the IPX7 is automatically removed from the charging case of a smartphone or other device.
package
The MUINE T1 package meets the price standard. The contents are simple.
Package contents
There is no shortage of accessories. The package contains the following:
MUINE T1
Charging case
Eartips
USB Type-C cable
Manual
Build quality
MUINE T1 has a beautiful white porcelain-like design.
Fit
The fit is good.
Connection quality
I tested it by connecting it to a Cayin N6II/E02 with AAC.
I don't know because I haven't been in crowds, but it is stable in the home. Distance tolerance is excellent, and the connection is seamless and intact even at a distance of about 5 meters. The connection was stable even across obstructions and then I was able to listen to music consistently.
There may be a small amount of background noise, but most people probably won't notice it.
Interface/operation
The operating interface is a touch type.
| | |
| --- | --- |
| Power ON | Open the charging case lid and take out the earphones |
| Power OFF | Store the earphones in the charging case |
| Pairing | After turning on the power, if there is no connection destination, pairing mode is automatically activated |
| Play song | Tap the multi-function button once |
| Stop playback | Tap the multi-function button once |
| Answer call | Tap the multifunction button once |
| End call | Tap the multi-function button once |
| Reject call | Press and hold the multi-function button for 2 seconds |
| Activate voice assistant | Tap the multi-function button three times |
| Switch between ANC mode and transparent mode | Press and hold Multi-function button for 3 seconds |
Sound quality
REW Frequency Response
Sound quality description
The MUINE T1 has a low-frequency-leaning neutral sound. It is fairly neutral and faithful from the midrange to the highs, providing both excellent texture and localization. However, the low frequencies are a bit stronger, so the midrange is heard a bit deeper, and clarity may be lacking.
In ANC mode, the fullness is enhanced and the midrange transparency is even lower, but it is thicker and richer; I would recommend this if you like the sound of SENNHEISER's high-end listening models.
The following review was tested on a FiiO M15 with an SBC connection without ANC.
Please see here for detailed reviews on sound quality.
Sound quality general comment
Original sound fidelity: B
Recommendation: B+
Personal preference: A
Not bad if you like rich, enveloping sound. Texture representation is accurate, localization is excellent, and the musical framework is quite solid. This is not for those who do not like strong low frequencies, as you will enjoy music in the resonance of the low frequency range. The high frequencies are not balanced by the low frequencies, and the sound may seem too hazy for those who are aging.
However, the overall audio specs are not bad, and if you like a warm, nostalgic sound, this is quite a bargain.
Sound quality features
Pros
Proper focus on the midrange
Elegant and chic
Rich sounding
Rich sound with a sense of luxury
Has a sense of envelopment
Warm
Nostalgic sound
Sense of weight
Excellent texture reproduction
Excellent localization
Live sound
Cons
Lacks high frequency extension
Tends to sound fuzzy
Tends to sound muddy
Not faithful to the original
General comment
The MUINE T1 is a debut product from a start-up manufacturer and seems like a bubble product with not-so-luxurious packaging. In fact, I had no expectations at first, but as soon as I put it in my ears and heard the sound, I immediately noticed that it was tuned to a very high level.
Yes, there are many things missing, and it lacks original sound fidelity, so it is not for everyone, but I feel a certain insight that cannot be hidden in the quality of the midrange texture and the well-crafted sense of localization. Although sometimes misunderstood, good tuning cannot be achieved by chance. It is clear that the tuners of the MUINE T1 have a certain level of knowledge.
The overall workmanship, including active noise cancellation performance and communication quality, is good, and while it is not the best product in its price range, it can be recommended quite highly.
Purchase Link