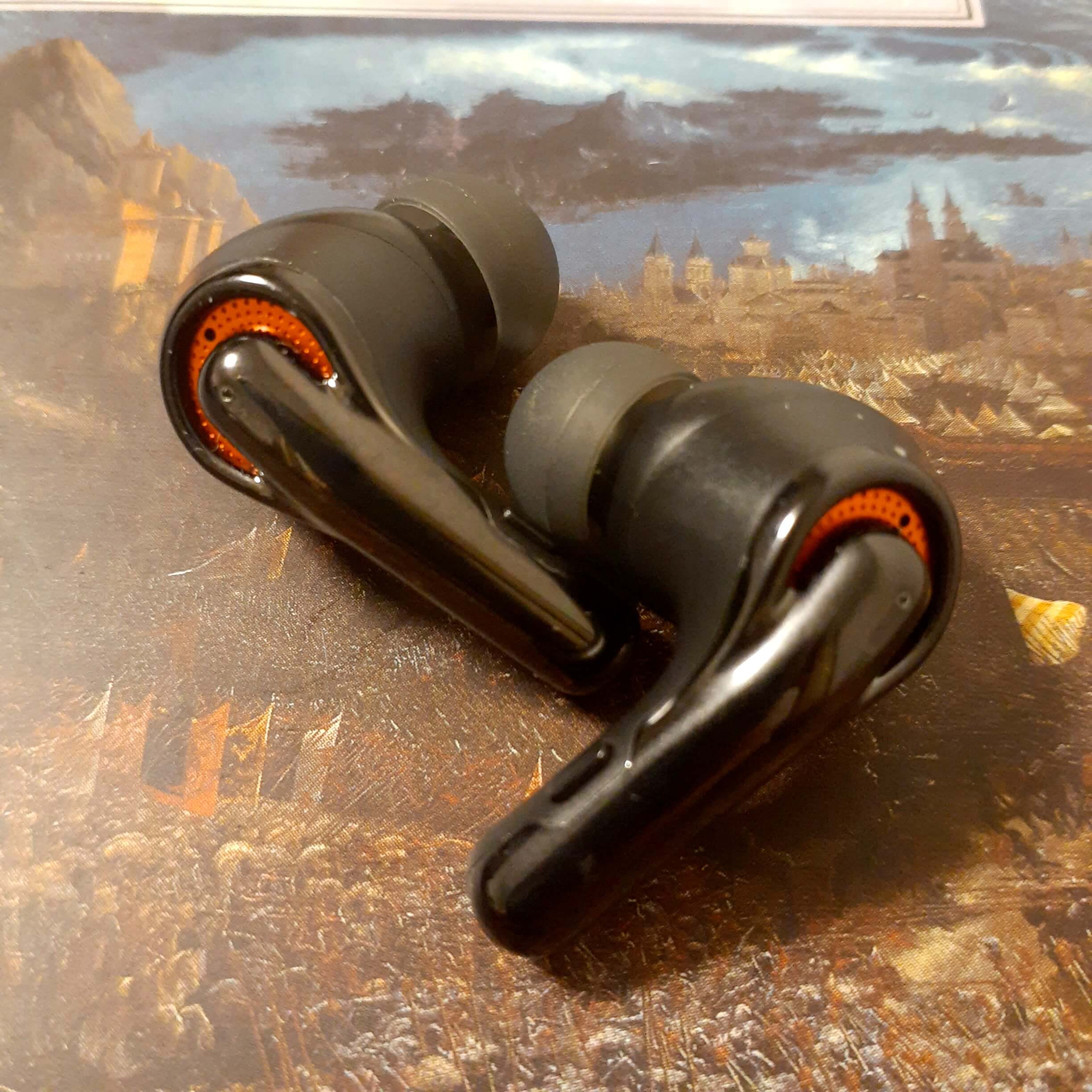 Disclaimer
This review is based on a sample provided by Tribit to convey a sincere quality review to our readers.
No remuneration or compensation, such as a manuscript fee, has been received for publishing this, and it is an honest evaluation based on measurement data from personal testing and personal opinion.
Please read the privacy policy of this website.
Recommended for people like this
People who want earphones with long battery life
People who value balanced sound quality
People who prefer physical operation that is responsive and comfortable
People who value a sense of depth in the low range
People who value communication quality
People who prefer a comfortable fit
Overview of Tribit Flybuds C1
This review will give an overview of Tribit Flybuds C1. A complete review of this product can be found here.
audio-sound Score

Total Score: 9.0 / 10.0
Package: 8.5 / 10.0
Build quality: 8.5 / 10.0
Fit: 9.0 / 10.0
High range: 9.0 / 10.0
Mid range: 9.0 / 10.0
Low range: 9.0 / 10.0
Less distortion: 9.0 / 10.0
Communication quality: 8.5 / 10.0
Cost performance bonus: 10.5 / 10.0
Want to see the score ranking? Click here!
Basic Specifications
Continuous / maximum playback time: 12h / 50h
Waterproof performance: IPX5
Supported codecs: aptX / AAC / SBC
TWS "Tribit FlyBuds C1" with composite diaphragm for sound quality
The graceful ear handles are inspired by the elegant curves of a golf club, while the decorative metal mesh is inspired by a tennis racket. The rounded charging case is as comfortable in the hand as a pebble. Every time you hold it in your hand, you will feel the simple yet stylish design.
6mm diaphragm made of PU+PEEK composite material
The 6 mm diaphragm is made of PU (polyurethane) and PEEK (polyetheretherketone) hybrid material, which realizes skillful expression of intonation and suppression of distortion. From deep bass to crystal clear treble, you can enjoy powerful yet delicate sound.
Equipped with Qualcomm QCC3040 and TrueWireless Mirroring support
The latest Qualcomm QCC3040 Bluetooth SoC is used to provide stable communication quality and high sound quality codec aptX. It also supports TrueWireless Mirroring, a technology that transmits independent audio signals to the left and right units, which improves connection stability, suppresses sound drift and skipping, and significantly reduces power consumption for both iPhone and Android users.
Four microphones for clear voice calls
Four high-performance MEMS microphones (two on each side) are built-in to the earphones, and use Qualcomm's latest cVc 8.0 technology to suppress noise and reduce feedback echoes during calls, reducing environmental noise that can interfere with voice calls by up to 90% (according to our research). The position and orientation of the microphone are also based on our extensive know-how in product development.
Comfortable operation with physical buttons
The earphones are equipped with our patented physical buttons on the handle for various operations. You can adjust the volume, answer incoming calls, play/stop/skip songs, and call up Siri and other voice assistant functions smoothly without touching your smartphone.
package
It is a standard or slightly higher quality package in its price range.
Package contents
There is no shortage of accessories. The package contains the following:
Tribit Flybuds C1
Charging case
USB Type-C cable
Eartips (2 types, 3 sizes each)
Manual
Build quality
The charging case has a subdued matte black appearance. It's not quirky, but it's a little plain. The earphones have a tight appearance with bright red on a black background.
The build quality is up to the standard of the price. The charging case is smooth to open and close, with little wobble in the lid.
Fit
It's an AirPods Pro-like fit. They are quite comfortable.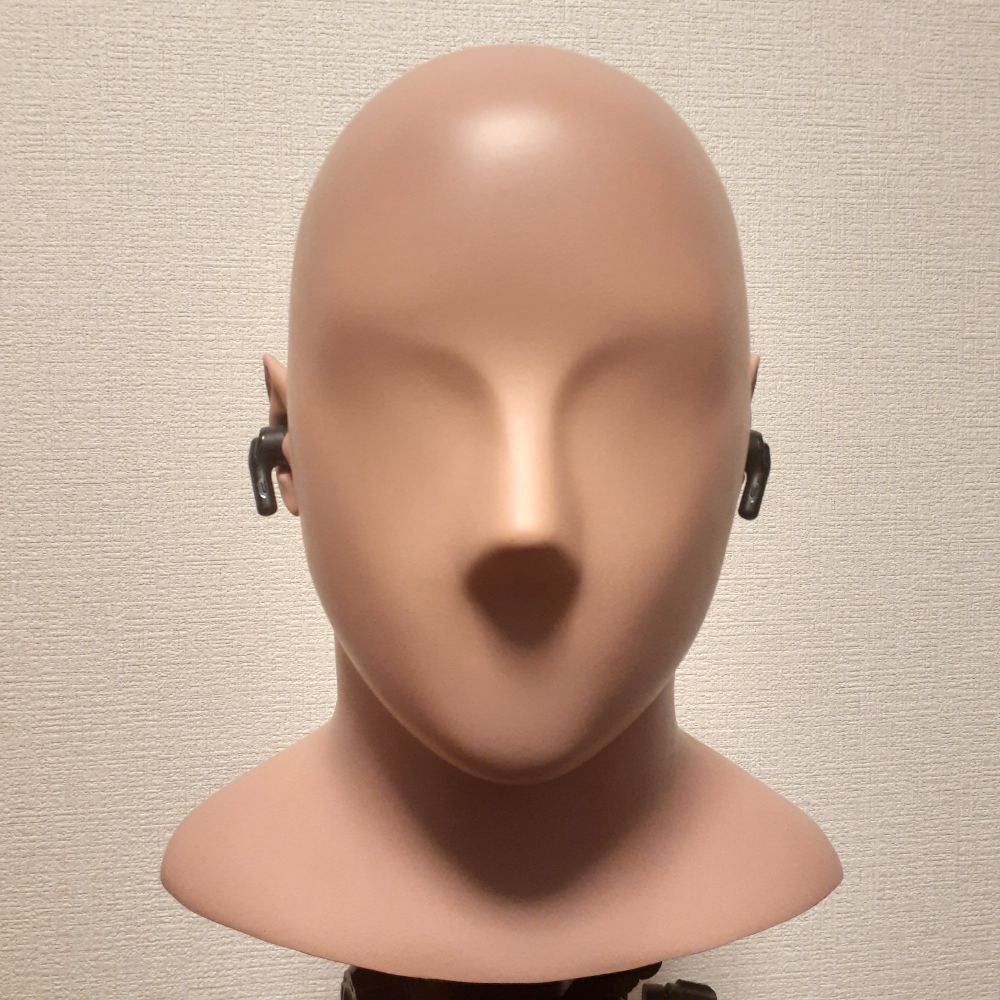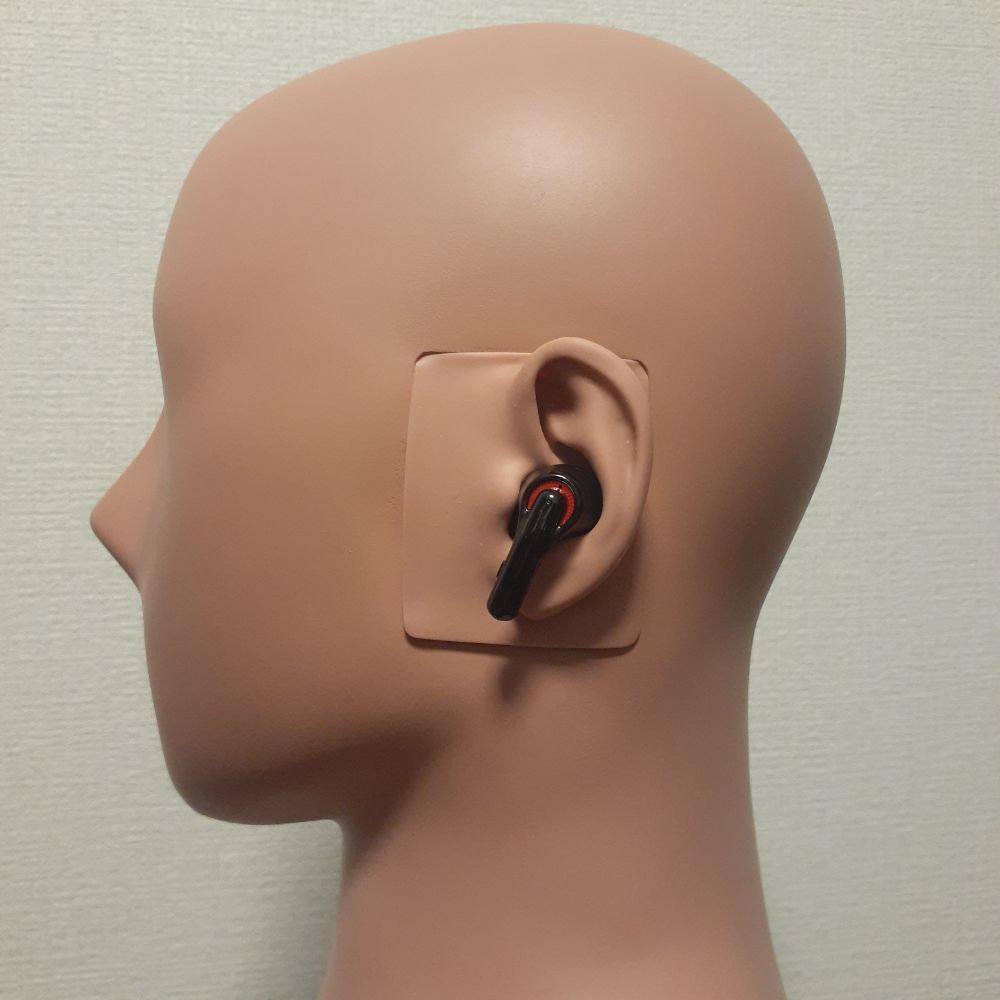 Connection quality
I tested it by connecting it to a Cayin N6II/E02 with AAC. The quality of the connection is excellent for the price range. I haven't been in crowded places, so I don't know, but it's stable in the home. Distance tolerance is excellent, and the connection is seamless and intact even at a distance of about 5 meters. Communication is interrupted for a moment when interrupted by a barrier, but then the music plays without any problem and there is no interruption.
There may be a small amount of white noise, but most people probably won't notice it.
Interface/operation
Power ON
Take out the earphone from the case
To activate manually, press and hold the multi-function button for 2 seconds
Power OFF
Storing earphones in the case
Pairing
After turning on the earphones, if there is no connection point, pairing mode is automatically activated
How to reset

Set both earphones in the charging case
Press and hold the button on the charging case for 10 seconds

Play/Stop song
Click the multi-function button once
Song forward
Click the right multi-function button twice.
Song back
Click the left multi-function button twice.
Volume up
Press and hold the right multi-function button.
Volume down
Press and hold the left multi-function button.
Answer a call
Click the Multi-function button once
End call
Click the multifunction button once
Rejecting an incoming call

Click the Multi-function button twice

Sound quality
REW Frequency Response
Sound quality description
Tribit Flybuds C1 is a weak U-shaped sound with a relatively neutral sound in mind. The lows are tuned for weight, which is typical of Tribit, while the mids have a sense of depth and detail in the mids and highs.
The following review was tested on a FiiO M15 with an aptX connection.
Please see here for detailed reviews on sound quality.
Sound quality general comment
Original sound fidelity: A
Recommendation: A+
Personal preference: A+
The Tribit Flybuds C1 have an overall near-neutral, weakly U-shaped sound with good high-frequency extension, Tribit's signature massive lows and rich mids, highs with excellent detail and reverberation, and overall high fidelity to the original sound.
It can sound a little honked and noisy at higher volumes, but if you like a bright, clear sound with a good sense of perspective, this is the one for you.
Sound quality features
Pros
Impressive resolution is high
Sound with a sense of depth
Good balance
High frequency extension and range
Excellent sense of detail
Sense of air
Has a sense of gravity
Cons
Lacks a bit of serenity
Ceiling that may be slightly low
Lack of depth in the low frequency range
Lacks a sense of contour
General comment
Tribit Flybuds C1 is a completely wireless earphone that is ideal for running enthusiasts and commuters with its overall sound quality balance and high fidelity of original sound, long playback time and comfortable fit. It doesn't have additional features such as active noise cancellation, hear-through, or wireless charging, but the earbuds are easy to use as a standalone device and are highly recommended.
Purchase link