qdc is releasing a new flagship-class IEM, the qdc Tiger.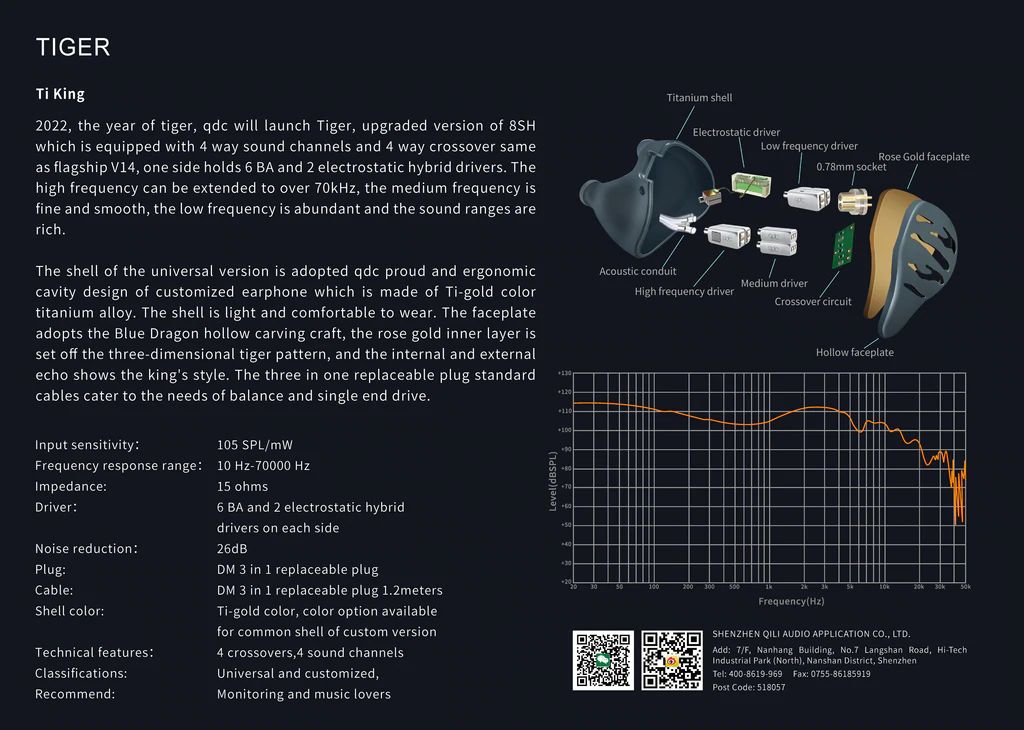 The faceplate of the Tiger features the same hollow engraving process as the Blue Dragon, while the rose gold inner layer projects a three-dimensional tiger pattern. The outer shell of the ear shell is a gunmetal titanium alloy, providing a sturdy and stable design.
The core is also powerful, using the same frequency-splitting technology as their flagship IEM, the V14, with six balanced armature drivers and two electrostatic drivers on each side, and a completely new tuning with eight HiFi drivers. The high frequencies are extended to over 70 KHz to bring more detail to the sound field.
A three-in-one interchangeable plug standard cable is also included to meet the needs of both balanced and single-ended connections.

Price & Availability
The qdc Tiger is available for order on HiFiGO for $1699.
Source