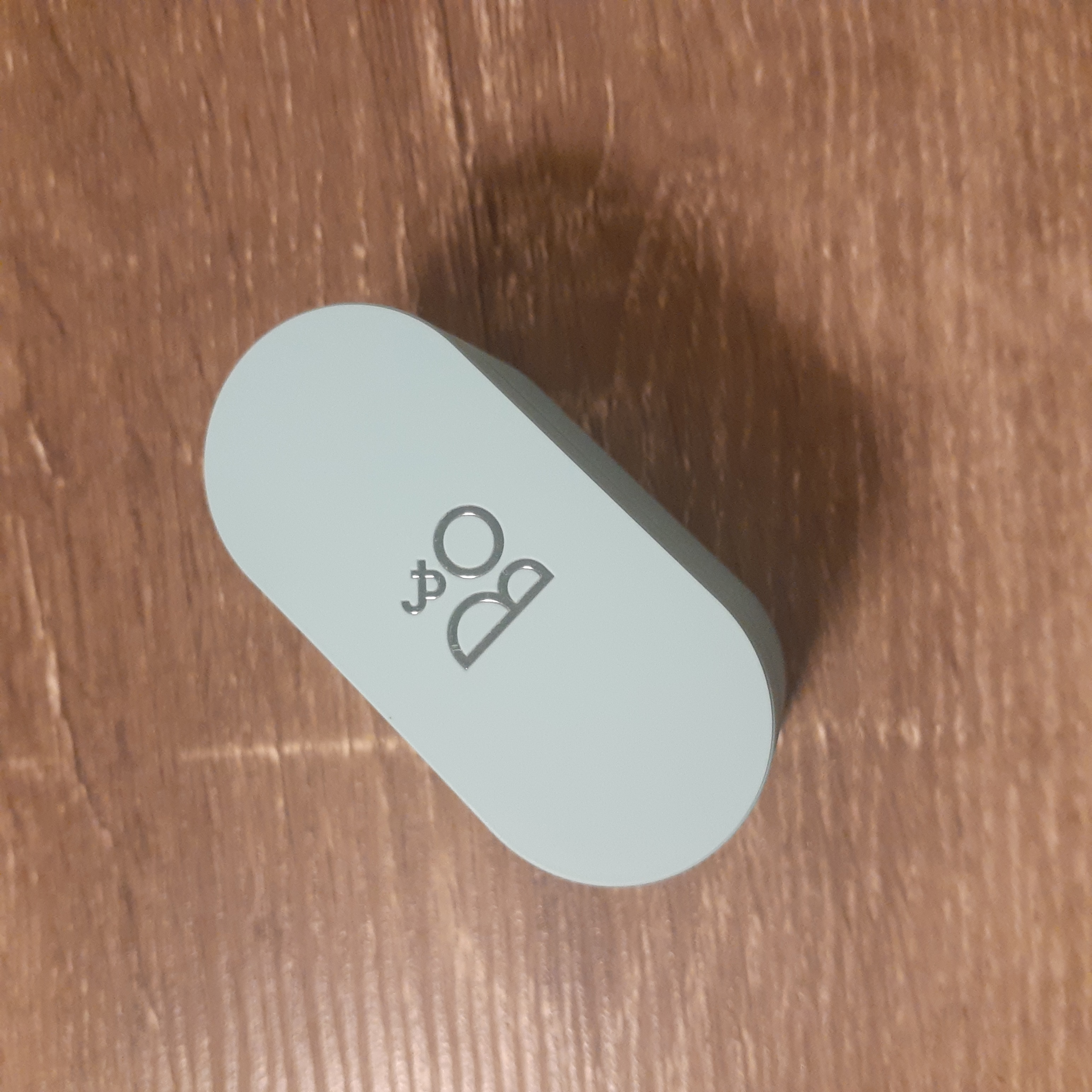 Disclaimer
This review is written based on a "private purchase" or "product rented for a price".
No remuneration or compensation, such as a manuscript fee, has been received for publishing this, and it is an honest evaluation based on measurement data from personal testing and personal opinion.
Please read the privacy policy of this website.
Recommended for people like this
People who want earphones with a particular design
People who like monitor sound
People who like delicate detail expression
People who value communication quality
People who prefer a comfortable fit
Overview of Bang & Olfsen E8 Sport
This review will give an overview of Bang & Olfsen E8 Sport. A complete review of this product can be found here.
audio-sound Score

Total Score: 8.9 / 10.0
Package: 8.5 / 10.0
Build quality: 8.5 / 10.0
Fit: 9.0 / 10.0
High range: 9.5 / 10.0
Mid range: 9.5 / 10.0
Low range: 8.5 / 10.0
Less distortion: 8.5 / 10.0
Communication quality: 9.0 / 10.0
Want to see the score ranking? Click here!
Basic Specifications
Continuous / maximum playback time: 7h / 23.5h
Waterproof performance: IP57
Supported codecs: aptX / AAC / SBC
All-round Bluetooth earphones with rich sound
These wireless earphones are perfect for sports. With the ultimate in performance, they deliver rich music in any active setting. Waterproof, secure fit, and long battery life.
Music is what drives you.
There is nothing that moves the heart like music. The more a song resonates in your heart, the more your spirits soar. Bang & Olufsen's world-renowned audio engineers have created a high-performance audio experience with Beoplay E8 Sport that will move you.
Designed to withstand all weather conditions
It's hard to create wireless earbuds that are durable, lightweight, and waterproof while maintaining rich sound quality. But with the Beoplay E8 Sport, B&O's designers and engineers have done just that. It delivers rich Bang & Olufsen signature sound in any weather.
Battery performance to get you to your goal
With one of the industry's longest battery performance, Beoplay E8 Sport is ready for a long workout: up to 7 hours on a single charge, or up to 30 hours total of non-stop music enjoyment with the charging case.
Perfect design for sports.
Outdoors or at the gym. Whatever your sport or activity, the E8 Sport earbuds are sure to fit. Lightweight, durable, and ergonomically shaped, the E8 Sport earbuds come with a variety of silicone eartips and soft ear fins for customization. They ensure a perfect and comfortable fit.
package
It is a standard or slightly higher quality package in its price range.
Package contents
There is no shortage of accessories. The package contains the following:
Bang & Olfsen E8 Sport
Charging case
Bang & Olfsen E8 Sport
USB Type-C cable
Eartips (4 sizes)
Comply Sport eartips
Silicone ear fins (3 sizes)
Manual
Build quality
It has a calm, luxurious, and functional design that is typical of B&O.
The build quality meets the standard of the price. The charging case is smooth to open and close with little wobble in the lid.
Fit
The earphone itself is a bit large, but it also has ear fins, so the fit is not bad.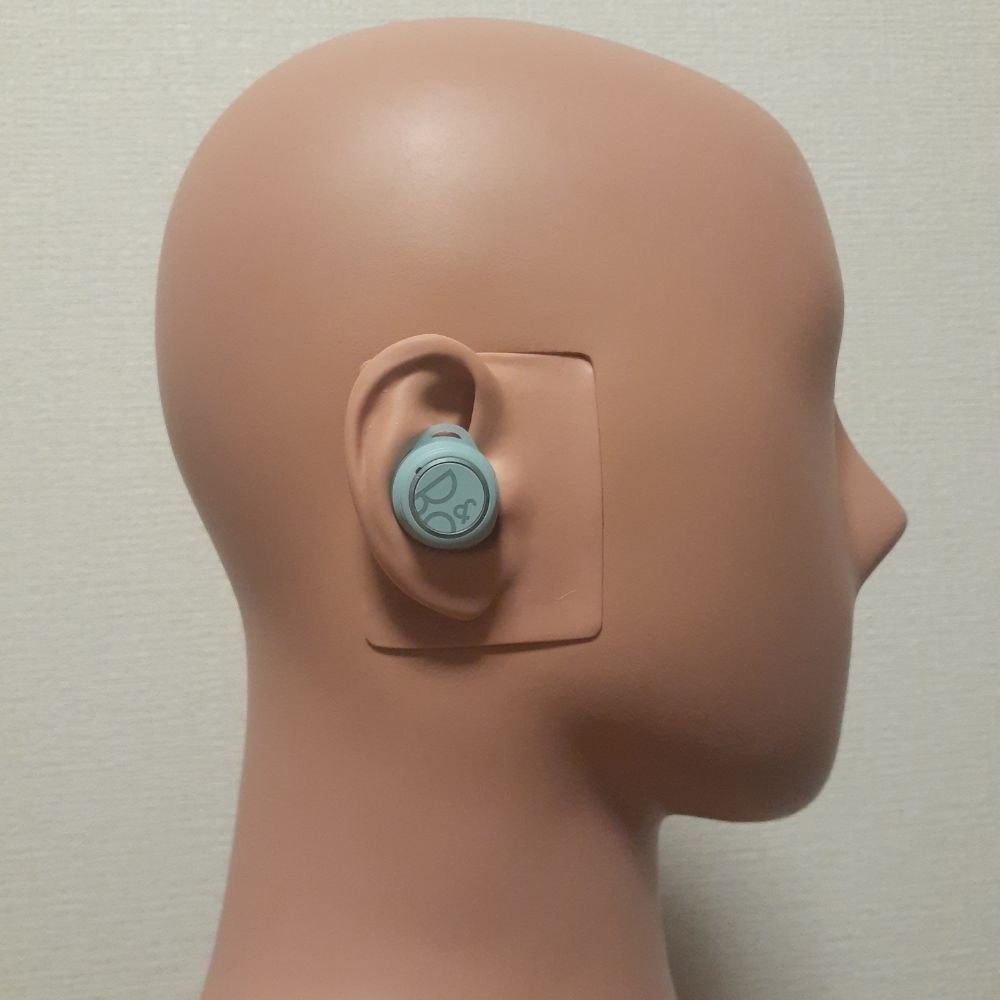 Connection quality
I tested it by connecting it to a Cayin N6II/E02 with AAC. The quality of the connection is excellent for the price range. I haven't been in crowded places, so I don't know, but it's stable in the home. Distance tolerance is excellent, and the connection is seamless and intact even at a distance of about 5 meters. The music plays without any problems, even when interrupted by obstructions, and there are no interruptions.
The white noise is a bit noticeable, but it doesn't bother me during music playback.
Interface/operation
Power ON
Take out the earphones from the case
Power OFF
Store the earphones in the case
Pairing
Automatic pairing mode when there is no connection after the earphone is turned on
For manual pairing, press and hold the multifunction button on both earphones for 5 seconds
Play/Stop song
Tap the right multi-function button once
Song forward
Tap the right multi-function button twice
Song back
Tap the left multi-function button three times
Volume up
Press and hold the right multi-function button
Volume down
Press and hold the left multi-function button
Answer a call
Tap the multifunction button once
End call
Tap the multifunction button twice
Rejecting an incoming call
Press and hold the multifunction button for 5 seconds
Hear-through mode ON/OFF
Tap the left multi-function button once

Sound quality
Sound quality description
The Bang & Olfsen E8 Sport is an earphone that emphasizes staging in the midrange and gives a three-dimensional sound with a sense of depth. The midrange tends to sound a little thin and digital in texture, but the beauty is that the resolution is high.
The following review was tested on a FiiO M15 with an aptX connection.
Please see here for detailed reviews on sound quality.
Sound quality general comment
Original sound fidelity: A
Recommendation: A+
Personal preference: A+
Overall, the B&O E8 Sport has a high resolution, clean and clear sound. The mids are a little thin, but they are excellent in expressing detail and nuance, and they are fully extendable and excellent in terms of range.
Personally, I like the sound a lot.
Sound quality features
Pros
Impressive resolution is high
Sound with a sense of depth
Analytical
Delicate
Monitor-like
Excellent range
Excellent detail
Exhilarating
has a sense of air
Cons
Lacks richness
Lacks massiveness
Sounds too clean to some people
General comment
The B&O E8 Sport is a completely wireless earphone that has a clean and clear sound field and gives you a monitor-like, detail-oriented sound. The resolution is impressive, the space is clear, and you can enjoy your music with great detail. The sound quality is appealing, but the price is a bit on the strong side, making it a bit tough to beat in terms of cost performance.
Purchase link