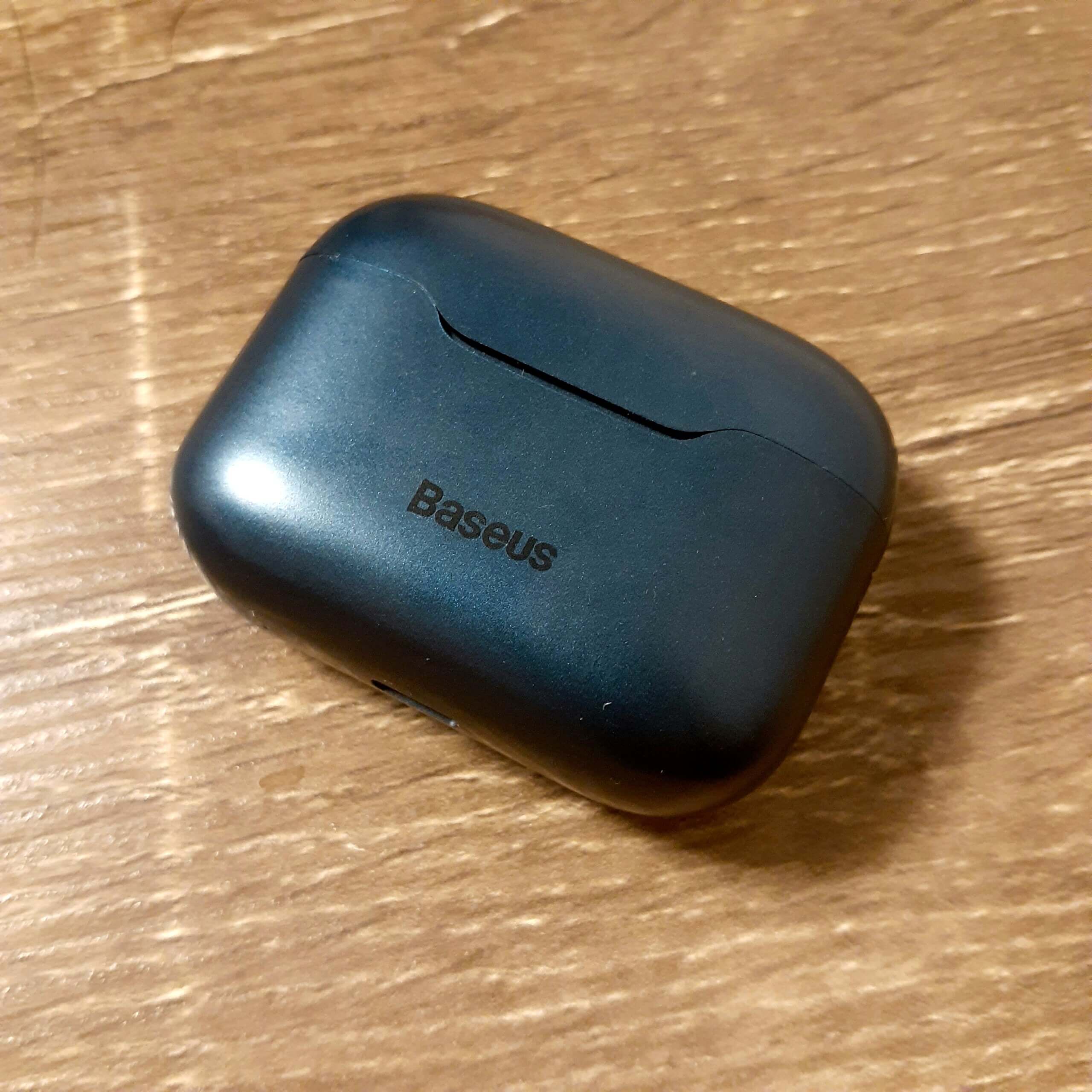 Disclaimer
This review is based on a sample provided by Baseus to convey a sincere quality review to our readers.
No remuneration or compensation, such as a manuscript fee, has been received for publishing this, and it is an honest evaluation based on measurement data from personal testing and personal opinion.
Please read the privacy policy of this website.
Recommended for people like this
People who value heavy bass frequencies
People who like EDM
People who like dynamic sound
People who like V-shaped sound
People who are particular about the appearance of earphones
Overview of SoundPEATS Sonic Pro
This review will give an overview of Baseus SiMU S1 Pro. A complete review of this product can be found here.
audio-sound Score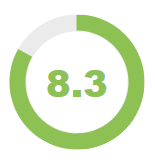 Total Score: 8.3 / 10.0
Package: 7.5 / 10.0
Build quality: 9.0 / 10.0
Fit: 9.0 / 10.0
High range: 8.5 / 10.0
Mid range: 8.0 / 10.0
Low range: 9.0 / 10.0
Less distortion: 7.0 / 10.0
Communication quality: 7.0 / 10.0
Active noise cancelling: 7.5 / 10.0
Cost performance bonus: 10.5 / 10.0
Want to see the score ranking? Click here!
Basic Specifications
Continuous / maximum playback time: 7h / 28h
Waterproof performance: IPX5
Supported codecs: AAC / SBC
Wireless charging support
You can fully charge the battery in just 2 hours by simply placing the charging case on the wireless charger/Qi compatible mobile battery, so you don't need to plug and unplug the charging cable and can enjoy a convenient and comfortable charging life.
Amazing continuous playback time
You can listen for 7 hours on a single charge, which can be extended to 28 hours with the compact charging case (at 50% volume). If you are on the go and need a quick recharge, just charge the earphones for 10 minutes and you will be able to listen for 90 minutes.
Truly wireless, free from wires
It can be used for Qi charging while maintaining 15 hours of continuous playback time, completely freeing you from the trouble and stress of cables. No more troublesome plugging and unplugging of the charging cable, you can enjoy a convenient and comfortable charging life and immerse yourself in the world of music more comfortably.
ANC Noise-canceling function
With Active Noise Control (ANC), you hear only what you want to hear, the moment you put on the S1 Pro, you can reduce ambient noise and immerse yourself in your own musical world, even in crowded train stations, busy shopping malls, and rush hour subways. There is no need to deliberately turn up the volume to reduce noise, protecting your ears from loud noises.Fully Wireless Earbuds with ANC Noisecan S1 Pro is designed to be less harsh on your ears, rather gentler on your ears than regular earbuds.
It also has an external sound capturing function.
(Left/Right) Press and hold the touch sensor to switch between ANC noise cancelling and external sound capturing modes. This allows you to enjoy music safely and comfortably while listening to the sounds around you without taking off the wireless earphones when you want to have a quick conversation, listen to an announcement, or pay attention to the cars and people around you when jogging or running.
Bluetooth 5.2 & simultaneous left and right transmission method
The latest version of Bluetooth 5.2 has been adopted to improve the stability, communication speed, connection distance, and power-saving features, enabling a more stable connection with lower power consumption, so that you can enjoy high-quality music. The simultaneous left and right transmission method allows each of the left and right earphones to receive the Bluetooth signal simultaneously. Compared to the relay method used in many conventional completely wireless earphones, it provides a stable connection with less audio delay and less interruption even in crowded places when watching games, dramas, or live baseball games. It provides both ultra-high sound quality and ultra-low latency transmission, giving an overwhelming sense of realism.
Ultra-lightweight & soft eartips weighing 3.6g per side
Minimizes the burden on your ears. Weighing only 3.6g, the single earphone can be used for a long time without stress. 3 different sizes (S, M, L) and soft and durable silicone eartips are also provided to minimize the burden on the ear and ensure easy and comfortable wearing. S1 Pro is ideally designed based on human body engineering.
package
The packaging of the Baseus SiMU S1 Pro is fine enough considering the price. The packaging is mainly paper, which is good because it shows consideration for the environment and is easy to dispose of.
The instruction manual and quick start guide are also available and are in Japanese. You will be able to use the product intuitively.
Package contents
There is no shortage of accessories. The package contains the following:
Baseus SiMU S1 Pro
Charging case
USB Type-C cable
Eartips (3 sizes)
Manual
Build quality
The build quality is quite high quality considering the price, and it shows that Baseus has excellent design sense and manufacturing capability.
In terms of looks alone, it surpasses many in the $100 class and approaches the $200 class.
Fit
Even people with small ears will be able to wear it without problems. It will also fit well.
Connection quality
I tested it by connecting it to a Cayin N6II/E02 with AAC.
I don't know, I haven't been in crowded places, but it is stable in my home. The distance tolerance is not bad, and the connection is seamless and intact even at a distance of about 5 meters, but it sometimes breaks up at a distance. Communication was completely cut off when there was a barrier between us. In terms of connection quality, I have the impression that it lacks stability.
Especially with FiiO players and transmitters, the connection is incompatible in some areas, and there is a tendency to get a lot of noise and skipping sound. According to the manufacturer, the SiMU S1 Pro is not tuned for players and is intended to be used with smartphones.
It is true that there is hardly any delay when connected to Samsung Galaxy A30, and I don't feel much of a practical problem with the connection quality, but still, the stability of the communication quality seems a bit lacking for a recent model.
There may be a small amount of white noise, but most people probably won't notice it.
Interface/operation
Power ON
Open the lid of the charging case.
Power OFF
Store the earphones in the charging case and close the lid.
Pairing
Automatic pairing mode when there is no connection after the earphone is turned on.

How to reset

Put the earphone in the case.
Put both earphones in the case and press and hold the reset button on the case for 10 seconds.

Play/Stop song
Tap the multifunction button twice.
Song forward
Tap the multifunction button on the right ear three times.
Song back
Tap the multi-function button on the left ear three times.
Answer a call
Tap the multifunction button twice.
End call
Tap the multifunction button twice.
Rejecting an incoming call
Press and hold the multifunction button for 2 seconds.
Normal/ANC/Hear-through mode switching
Press and hold the multifunction button for 2 seconds.
Active Noise Cancelling
The overall ANC performance of the Baseus SiMU S1 Pro is not outstanding in its price range, and the effect is rather docile. However, due to the large blocking ratio in the mid to high frequency range, which has a large auditory impact, the effect should be relatively large in your experience.
In other words, the Baseus SiMU S1 Pro's ANC has a practical performance that is typical of Baseus, and the actual perceived effect is quite good for the price range.
Sound quality
REW Frequency Response
Sound quality description
The Baseus SiMU S1 Pro has a V-shaped sound with a recessed neutral midrange. This emphasizes the sense of depth in the midrange and makes it sound three-dimensional, but it tends to sound unnatural in terms of texture. In particular, if you are particular about the vocal sound image, you may find it difficult to hear and emotionally unstable because the center of the sound is dark but aggressive and shouting is easily produced.
In terms of sound quality, it is a little inferior to the popular brand SoundPEATS class of the same price, but almost equal, considering the stability of communication quality and details of audio specs.
The following review was tested on a FiiO M15 with an SBC connection.
Please see here for detailed reviews on sound quality.
Sound quality general comment
Original sound fidelity: A-
Recommendation: B+
Personal preference: B
The Baseus SiMU S1 Pro meets the price standard in terms of sound quality, but it is not a particularly attractive model. It is a normal player in its price range and does not seem to be a value-added product in terms of sound quality.
It has a well-balanced sound, especially in the low and mid-high frequencies, and has the potential to make EDM three-dimensional sounds and rock music enjoyable. There is enough room to satisfy bass heads, low frequency junkies. Outside of the midrange, the consistency of the sound image is also well taken care of.
But that's it. It's not bad, but there are many models with better sound quality in this price range, so there's nothing to actively recommend it. It is, at best, medium to medium.
Sound quality features
Pros
Relatively well balanced
Deep low frequencies
Relatively less tiring to listen to
Three-dimensional sound with depth
Excellent dynamism
Relatively consistent high frequencies
Cons
Midrange is distant
Vocals are a little dark
Thin sounding
Digital-like
General comment
Considering the ANC performance and build quality, the Baseus SiMU S1 Pro is overall one of the better quality earphones you can get in this price range. However, considering the fact that it is standard class in terms of sound and also communication compatibility, it would be a little difficult to recommend it to many people. If you usually use your phone to listen to music, and you like the thumping sound, and you especially like EDM and rock music, this is not a bad option in your price range.

So overall, I would rate it as an excellent gadget, but not so good for audiophiles.
Purchase link
Baseus SiMU S1 Pro
$59.99