Disclaimer
This review is based on "private purchases" or "items rented for a consideration".
No remuneration or compensation, such as a manuscript fee, has been received for publishing this, and it is an honest evaluation based on measurement data from personal testing and personal opinion.
Please read the privacy policy of this website.
Recommended for people like this
People who like bright sound
People who like studio monitor sound
People who value sound balance
People who value appearance
People who value cost performance
Overview of CCA LYRA
This review will give an overview of CCA LYRA. A complete review of this product can be found here.
audio-sound Score
Total Score: 9.3 / 10.0
Package: 8.0 / 10.0
Build quality: 8.5 / 10.0
Fitment: 8.5 / 10.0
High range: 9.5 / 10.0
Mid range: 10.0 / 10.0
Low range: 9.0 / 10.0
Less distortion: 8.0 / 10.0
Cost performance bonus: 12.5 / 10.0
Want to see the score ranking? Click here!
Basic Specifications
Frequency response: 20Hz to 40kHz
Impedance: 28Ω
Sensitivity: 131.18±3dB
Connector: 0.75mm 2pin
Features of CCA LYRA
10mm Dual Magnetic Dynamic
High-Tech Acoustics Patent, Shocking Sound Stage
Diamond Like Craftsmanship Faceplate, Ergonomic Shape
Exchangeable High-Purity Silver-plated Cable
10mm Dual Magnetic Dynamic
LYRA adopts a 10mm dual magnetic dynamic driver, combined with multiple outstanding acoustic tuning technologies, with a patented polymer composite diaphragm, benefit lowering the distortion rate and achieving a stable and efficient driver vibration frequency.
High-Tech Acoustics Patent, Shocking Sound Stage
CCA LYRA entirely new upgrade unusual shape dynamic- "XUN" Dynamic driver. The whole size is smaller by 75% than ever, benefits to accumulates and compressing air quickly, and improves the bass performance and treble extension, with wider frequency response and better sensitivity. Clear & Shocking Bass with better treble extension even between 20Hz-40000Hz, Good sound stage, Hi-Res, treble extension IEM all in one.
Diamond Like Craftsmanship Faceplate, Ergonomic Shape
Diamond structure aesthetics and exquisite workmanship are used to ensure the light transmittance of the surface. The construction of LYRA is based on the latest ergonomic data. The pressure is evenly distributed across the ear to provide maximum comfort during long music sessions. The new design makes it easy for you to wear them all day.
Exchangeable High-Purity Silver-plated Cable
LYRA adopts the exchangeable plugging design for cable. Mainstream 0.75mm standard gold-plated 2pin connector allows us to upgrade the cable to explore more details of the music. It also supports exchange to Bluetooth version with CCA BTX Wireless Module.
About LYRA
The stars are vast and mysterious, but the colors of the stars are only visible light projections. Our spirit also has stars, dreams and enthusiasm are our visible light, bringing us hope and strength. So does the HiFi music with infinite healing power. That's why the CCA star series chose colorless to symbolize the release of the true self. Lyra is one of the most splendid constellations in the northern Milky Way. The perfect combination of shining appearance design with extraordinary acoustics tuning. CCA's mysterious astronomical constellation series, bring you different music reverie.
package
The quality of the packaging meets the price standard.
Package contents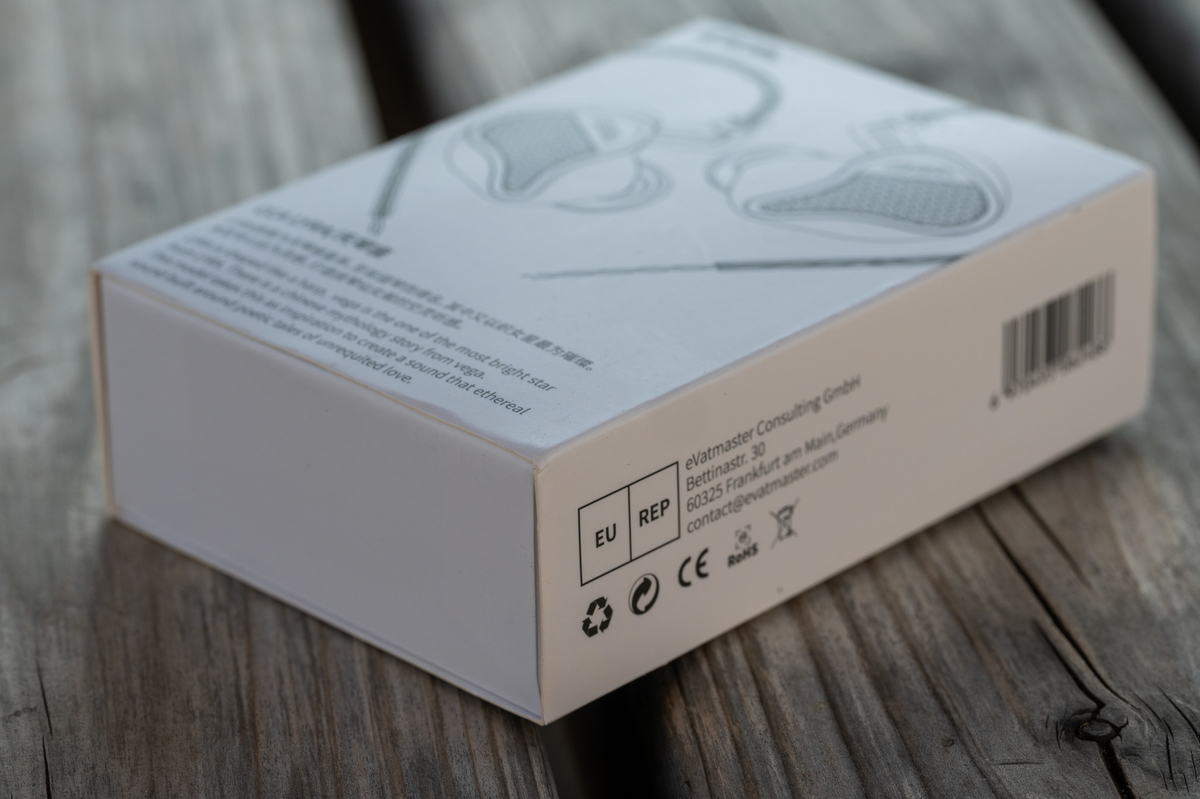 Build quality
Build quality meets the price standard.
The faceplate is beautiful.
Fit
The fit is good.
Sound quality
REW Frequency Response
audio status
Sound quality description
In this review, I use the standard eartips size L and drive it with the FiiO M15.
CCA LYRA has a neutral and near flat sound signature.
Please see here for detailed reviews on sound quality.
Lows / Bass
The low frequencies seem a bit shallow, but are sufficiently linear to provide good perspective.
The balance with the midrange is almost balanced, and is set at a level where it is slightly weaker than the midrange, depending on the volume. So there is little to disturb the midrange, at least around the right volume level.
For my taste, the drum kicks are shallow, lacking in heft and impact. Rumble is also weak.
Electric bass is also a bit bright, and I feel it has good perspective, but the blackness is weak and the contrast is not very good and lacks depth.
It will be a little difficult to satisfy bass lovers. On the other hand, if you like a monitor-like sound, you will probably like it.
Mids
The midrange of the CCA LYRA is almost completely balanced to neutral. The upper midrange to mid-highs are slightly forward and monitor-like in their adjustment, with a slightly stronger sense of construction.
The sharpness of the snare and the edge of the electric guitar are reasonably solid, and the structure is solid enough that the framework of the music is quite easy to grasp. Consonants are easy to understand and vocalists' lively tones are audible, and percussion has a clear sense of rhythm with easy-to-understand rises and falls.
Resolution and transparency are also at an excellent level considering the price. The midrange is well finished.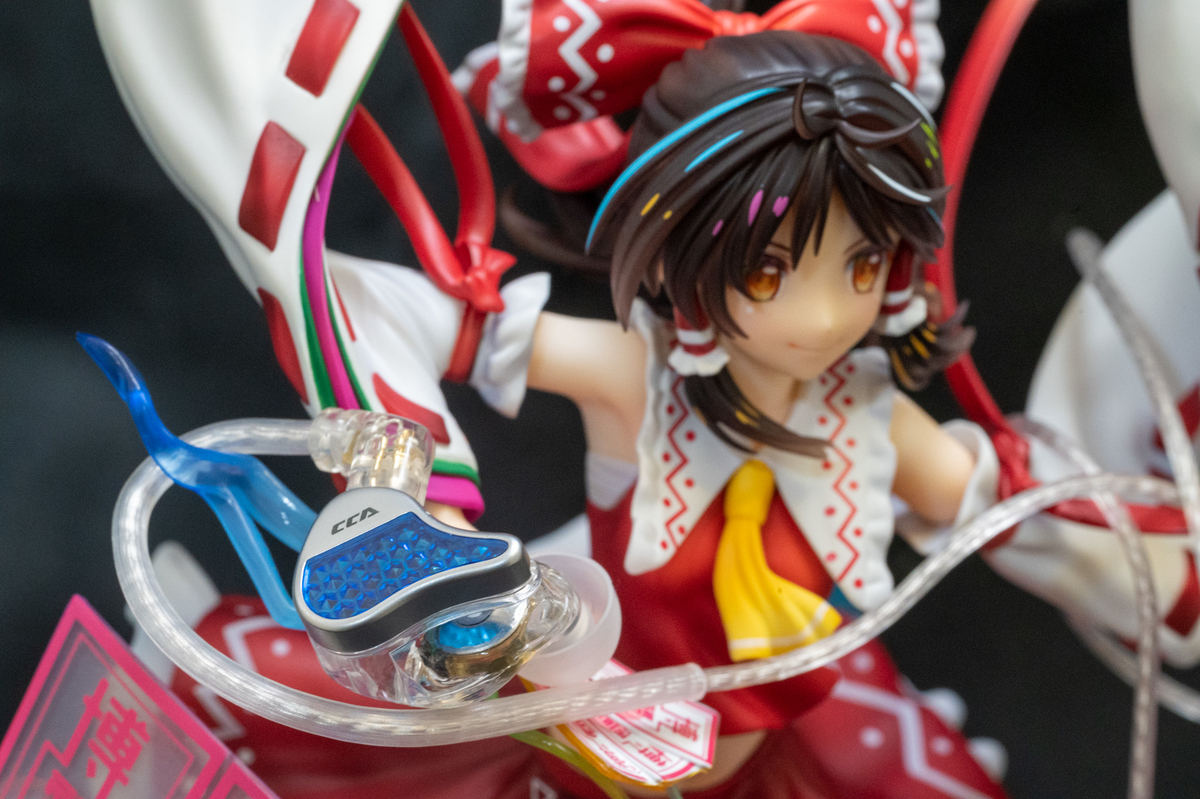 Highs / Treble
The high frequencies of the CCA LYRA are tuned for speaker-like forward localization. Extension is a bit lacking.
Sibilance and S consonants can sound a bit strong, depending on volume and sound source, and may sound just a bit irritating to those sensitive to high frequencies. Still, it is basically safe as there is almost no peakiness.
The definition is adequate and the brightness is generally adequate. The highs are monitorable enough, and they are fine and detailed enough for analytical listening.
Sound quality general comment
Original Sound Fidelity: A
Recommendation: A-
Personal preference: B+
The CCA LYRA is an excellent studio monitor earphone available at a low price. Compared to the CCA CXS in the same price range, it is more like a bright, orthodox monitor with more emphasis on midrange. If low frequencies are important to you, the CXS is a good choice.
Sound quality features
Pros
Excellent texture
Bright midrange
Good original fidelity
Monitor-like low frequency range
Glossy, sweet sound
Resolution well above price
Smooth, well-damped highs
Good focus on midrange
Good sound balance
Speaker-like forward localization
Subtle
Cons
Insufficient high frequency extension
Lacks in low-frequency depth
General comment
The CCA LYRA is an excellent IEMs offering a neutral, near-flat, bright sound signature at a low price. They are a very attractive option for those who want to get excellent studio monitor earphones at the lowest possible price.
Purchase link