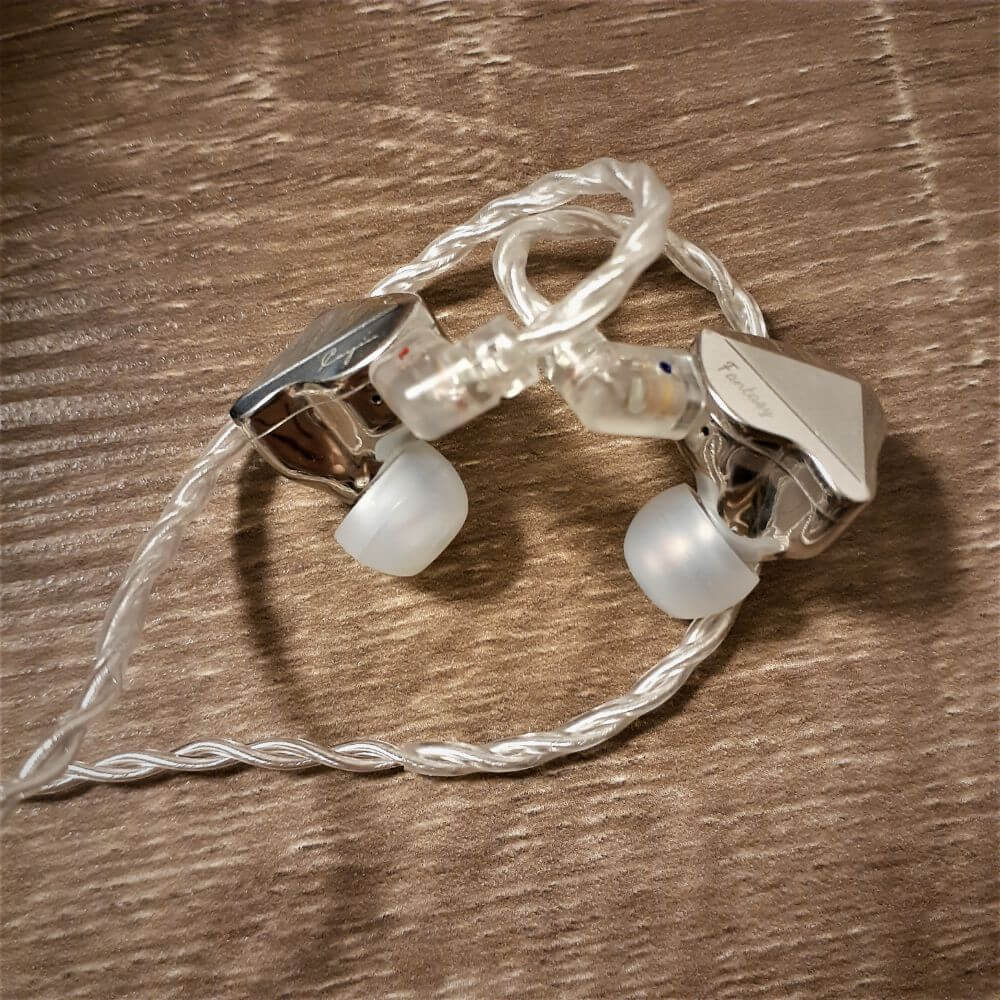 Disclaimer
This review is written based on a "private purchase" or "product rented for a price".
No remuneration or compensation, such as a manuscript fee, has been received for publishing this, and it is an honest evaluation based on measurement data from personal testing and personal opinion.
Please read the privacy policy of this website.
Recommended for people like this
People who like subtle and detailed sound
People who like a clear sound
Overview of Cayin Fantasy
This review will give an overview of Cayin Fantasy. A complete review of this product can be found here.
audio-sound Score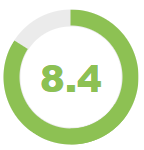 Total Score: 8.4 / 10.0
Package: 7.5 / 10.0
Build quality: 8.0 / 10.0
Fitment: 8.5 / 10.0
High range: 8.5 / 10.0
Mid range: 8.5 / 10.0
Low range: 8.5 / 10.0
Less distortion: 9.5 / 10.0
Want to see the score ranking? Click here!
Basic Specifications
Frequency response: 20Hz to 40kHz
Impedance: 37Ω
Sensitivity: 108dB/mW
Cable connector: 2pin 0.78mm
Features of Cayin Fantasy
Fantasy is a flagship-grade single DD pair of IEMs featuring a large 10.3mm dual-cavity dynamic driver unit with bi-directional magnetic structure. The Fantasy's dynamic drivers feature beryllium-plated diaphragms that help deliver superior performance with a smooth and extended frequency response. The Cayin Fantasy has a stunning appearance with a shiny 316L stainless steel ear cavity.
Dual-cavity dynamic driver unit
Normal dynamic drivers have a single cavity, but the Fantasy Cayin uses a large 10.3mm dual cavity. This second cavity manages the air pressure inside the driver, allowing the diaphragm coil to operate more agilely, resulting in superior sound performance.
Exquisite Stainless Steel Earshell
Cayin Fantasy features a premium and elegantly designed ear cavity. High quality 316L stainless steel material is used with high precision technology to create a premium and rich finish.
Low power requirements, light driveability
The Cayin Fantasy has a low impedance of 37 ohms and a high sensitivity of 108 dB. It can be easily powered by a smart phone, but for best music quality, use of a high-resolution player is recommended.
High quality hybrid cables
Cayin has bundled a premium quality hybrid cable with the Fantasy. It is composed of multiple OCC cores and silver-plated cores for high signal conductivity and quality. It has a standard 2pin 0.78mm connector and a gold-plated 3.5mm end plug.
package
The package is made of cardboard. It's not bad, but considering the price, I think it could be a little more luxurious. 
Package contents
 The accessories are standard or a bit lacking considering the price. The package contains the following:
Cayin Fantasy
12 pairs of silicone ear tips
Cleaning tool
Carrying pouch
User manual
Build quality
The build quality of the unit meets the standard of the price.
Fit
The fit to the ear is relatively good. The fit will be good.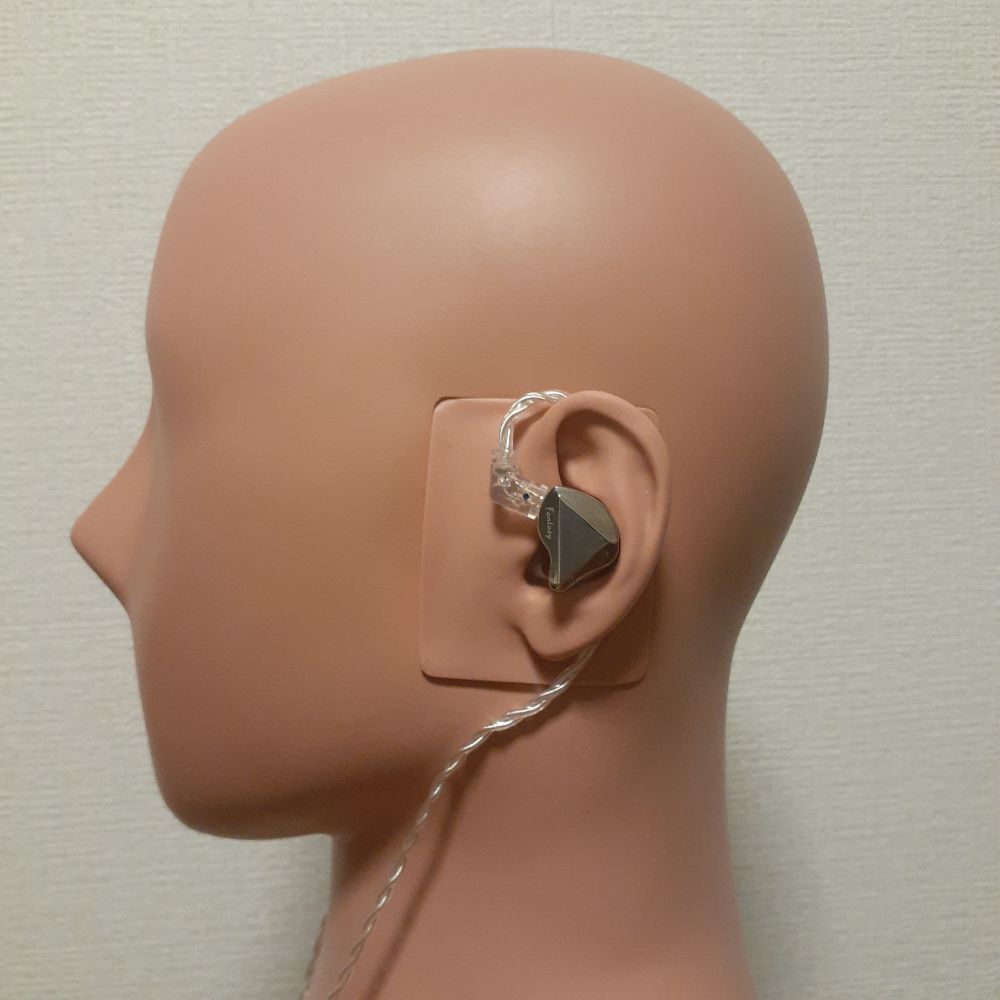 Sound quality
REW Frequency Response
Sound quality description
The Cayin Fantasy seems to emphasize the impression of the mid-high range in its acoustic design. It's true that this kind of sound tends to sound good on first impression, so it may gain a certain popularity in store listening. The sound is delicate and transparent, with a fresh atmosphere and little distortion.
Please see here for detailed reviews on sound quality.
Sound quality general comment
Original Sound Fidelity: A+
Recommendation: C+
Personal preference: C
The Cayin YD01 has an overall sound that is designed to be neutral. This may not be a bad thing if you want to listen to music delicately with an emphasis on micro details.
If you like the sound like final A8000, you might like it. The sound quality is quite similar. And yet, it's much more affordable than the A8000. The quality of the drivers seems to be excellent, and the price is definitely better than the A8000. Even so, I personally think it is more expensive.
In my personal opinion, rather than buying this for $1,000, I would recommend buying the YB04 and using the rest to buy a couple of good models in the $100 class.
Sound quality features
Pros
Delicate and micro-detailed
Flat monitor sound
Excellent resolution
High clarity
Clear sound
Good detail
Low frequency like monitor speakers
Stable listening comfort
Cons
Thin midrange
Shaky, noisy shaker sound
Lack of fullness
Lacks depth
Lack of expandability
General comment
The Cayin Fantasy has a relatively flat sound with an emphasis on detail in the middle and high frequencies, which will delight listeners who prefer grainy cymbal crashes and delicate acoustic guitars like goldwork.The price is a bit strong considering the package quality and other factors, but it offers a similar sound in the same class as the final A8000, so if you are thinking of buying the A8000, you might want to audition it before you do just to be sure. It may be a little cheaper.
Purchase link