Disclaimer
This review is based on a sample provided by KiiBOOM to convey a sincere quality review to our readers.
No remuneration or compensation, such as a manuscript fee, has been received for publishing this, and it is an honest evaluation based on measurement data from personal testing and personal opinion.
Please read the privacy policy of this website.
Recommended for people like this
People who value sound balance
People who like neutral sound
People who like smooth sound with rounded corners
People who value sound image consistency
People who value resolution
Overview of KiiBOOM ALLURE
This review will give an overview of KiiBOOM ALLURE. A complete review of this product can be found here.
audio-sound Score
Total Score: 9.3 / 10.0
Package: 8.0 / 10.0
Build quality: 8.5 / 10.0
Fitment: 8.5 / 10.0
High range: 8.5 / 10.0
Mid range: 10.0 / 10.0
Low range: 9.0 / 10.0
Less distortion: 9.5 / 10.0
Cost Performance Bonus: 12.5 / 10.0
Want to see the score ranking? Click here!
Basic Specifications
Frequency response: 20Hz to 40kHz
Impedance: 18Ω
Sensitivity: 112dB
Cable connector: 0.78mm 2pin
Features of KiiBOOM EVOKE
A Single Driver with the Sound of Twenty
The Allure was designed with a minimalistic approach towards maximizing the full potential of a single driver in-ear monitor. Dynamic drivers are the traditional hallmark driver types in the audio industry, and continue to be the staple behind the world's most renowned speakers and headphones. While balanced armature drivers provide easy workability in an earphone setting due to their small size, they cannot compare to the sheer power, tonal coherency, and acoustic timbre a full-sized dynamic driver can provide. To obtain the best sound a single dynamic driver can provide, we at KiiBOOM have engineered the perfect driver and acoustic housing to bring your music to life.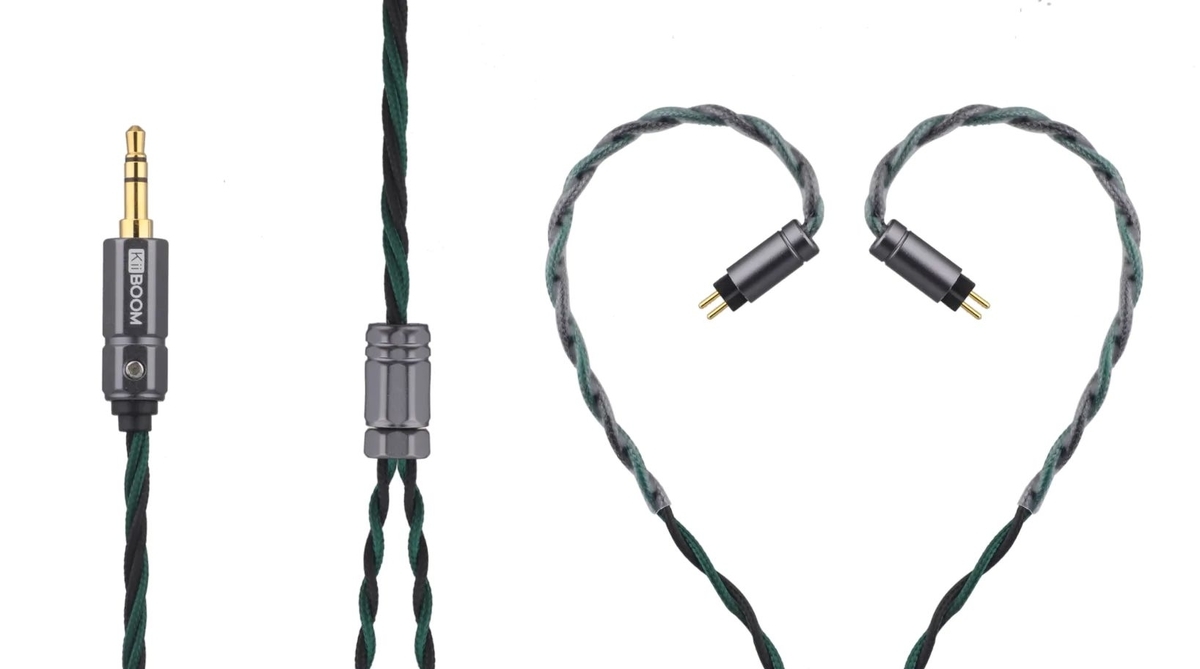 Technical Details
Driver Information: Single Beryllium Plated Diaphragm Dynamic Driver
Impedance: 18ohm
Sensitivity: 112db
Cable Connector: 0.78mm 2PIN
Frequency Response: 20-40kHz
BERYLLIUM PLATED DIAPHRAGM
The diaphragm membrane of a dynamic driver is the central component that determines the quality of the sound. Because sound waves move across the membrane as vibrations, the harder the tensile strength of the diaphragm, the faster the sound can reverberate. For this reason, we have used one of the world's strongest yet lightest metals - beryllium - as our membrane. Beryllium has an incredible tensile strength and when used as a diaphragm material, can provide impactful bass response and audio resolution unlike any other drivers.
We utilized a diamond-like carbon (DLC) polymer diaphragm which has already been engineered to produce tonal balance, and plated three separate layers of beryllium to harden and strengthen the membrane. This creates a diaphragm which is ultra responsive due to its increased surface tension. You will immediately notice the enhanced audio resolution that truly defines Hi-Fi and is nothing like heard from any other earphones. The more responsive membrane also makes for harder hitting bass impact and crystal clear treble details. The technology behind the Allure is the single driver solution to mobile high-fidelity audio.
MULTI-STEP ACOUSTIC ENGINEERING
There were 4 separate steps involved in carefully engineering the sound behind the Allure. The first step involved engineering the dynamic driver components themselves, including the magnets, diaphragm, and internal cavity structures, to achieve the perfect sonic qualities. Software-based tuning was then utilized to adjust the frequency and impedance measurements to precisely control tonal balance across the entire frequency range. The acoustic cavity of the housing material was also generated using our proprietary software algorithm and CNC'd in a precise manner to avoid any parallel surfaces.
This eliminates harmonic cancellation of soundwaves and also helps bring about a wider perceived soundstage in the music. Finally, we selected the exact acoustic dampening material to finetune the upper treble frequencies to bring about detailed, yet comfortably natural highs and a sense of air with each note. The resulting sound of the Allure can only be described as tonally accurate like a studio monitor, yet still lush and enjoyable for the day-to-day music lover.
ABOUT KIIBOOM
Our hobbies bring us excitement and color an otherwise mundane day-to-day life. They are opportunities to express our creativeness, explore unique interests, and discover what it means to be us. KiiBOOM is a collective of hobby enthusiasts from all around the world, with passions ranging from mechanical keyboards, high-fidelity audio, art toys (designer toys), garage kits, fountain pens, knives, watches, and fashion. Each member brings a unique set of R&D, marketing, and manufacturing skill sets from their respective fields, and allows an extremely diversified and comprehensive pool of knowledge on how to improve their hobbies.
Our global team ranges from the United States, Germany, Mexico, United Kingdom, Singapore, and Korea. These extensive connections allow us to maximize supply chains and take advantage of both ideas and materials from around the world. A central office and core team in Guangdong, China provides direct oversight into the manufacturing process amongst the creators we partner with for each product.
KiiBOOM exists to invent innovative product designs that can help people enjoy the things they love like never before. KiiBOOM is not solely crowdfunding or a group-purchase platform. We utilize extensive community-based inputs to produce and deliver tangible projects that are ready to ship to you upon order. We bring over 20 years of combined experience in designing, manufacturing, and distributing groundbreaking products across each field. KiiBOOM is ready to fuel a new era of hobbies and passions with every project.
package
The ALLURE package does meet the price standard.
Package contents
KiiBOOM ALLURE
Eartips
manuals
Carrying Case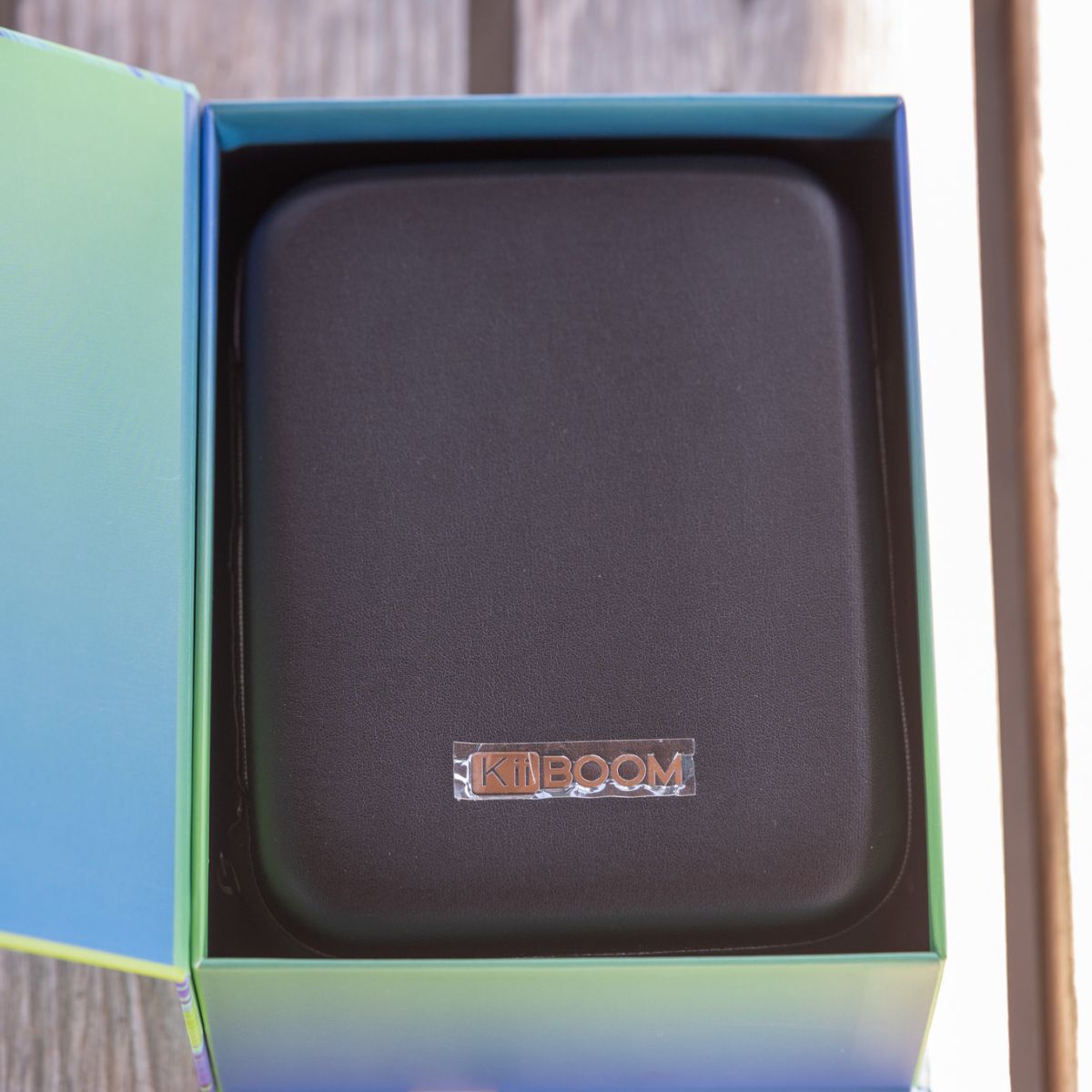 Build quality
Build quality meets price standard.
The faceplate is beautiful.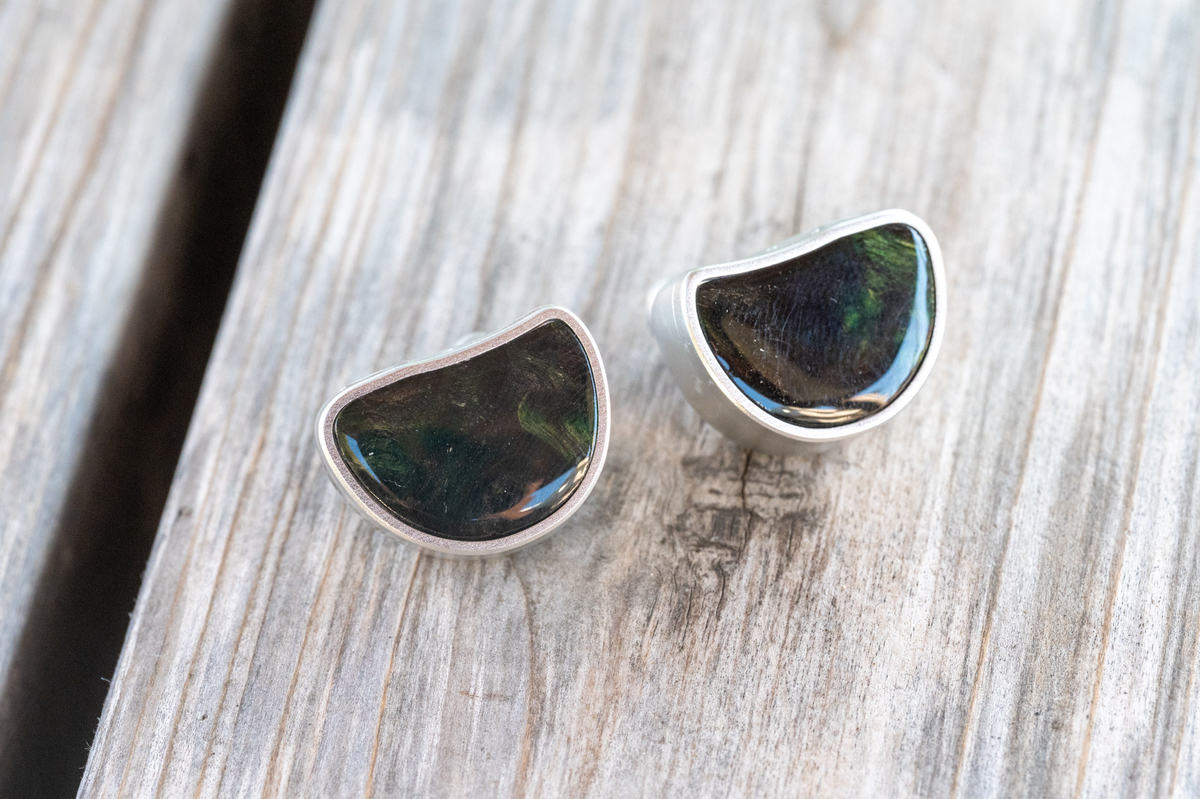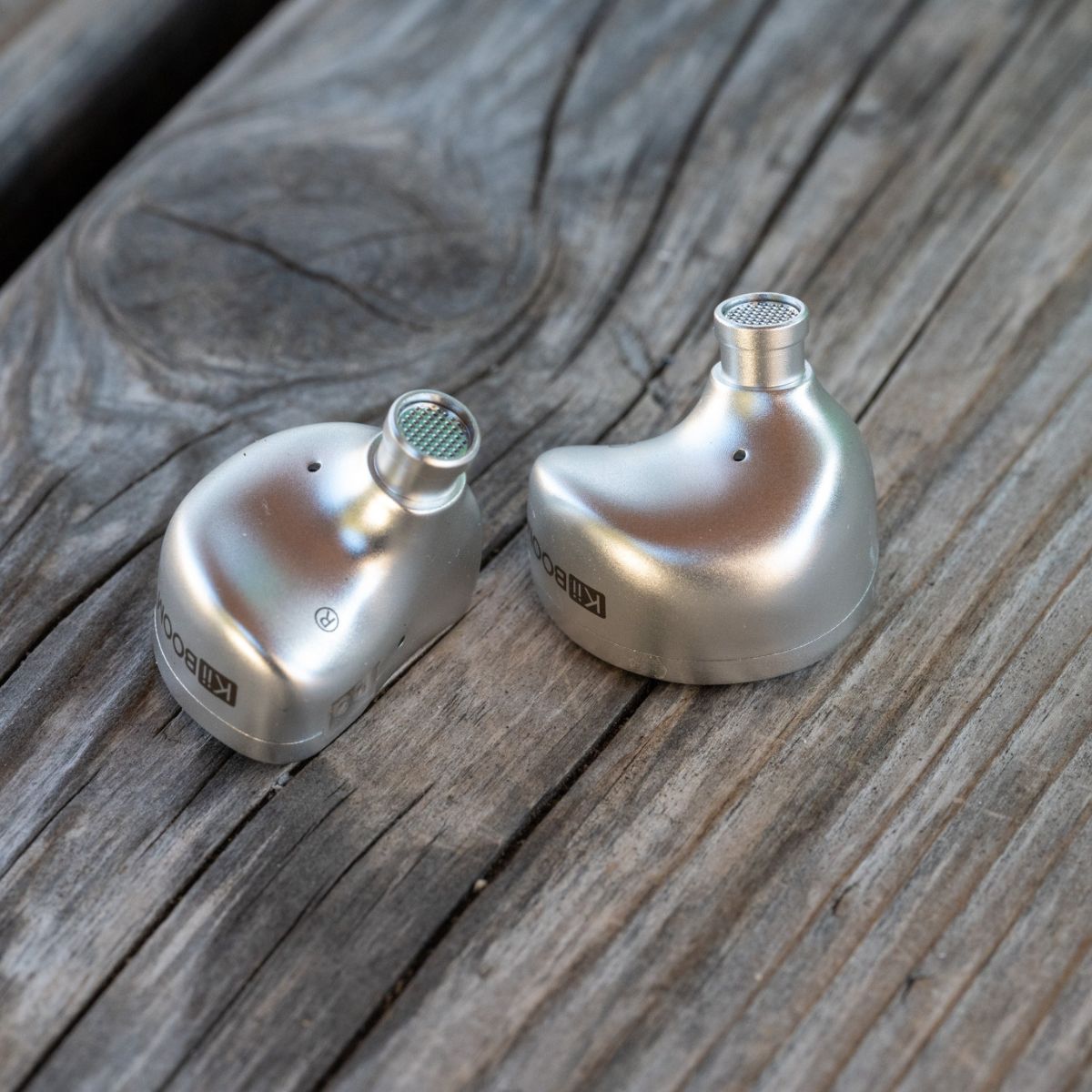 Fit
The fit is good.
Sound quality
REW Frequency Response
audio status
Sound quality description
In this review, I use the standard eartips size L and drive it with the FiiO M15.
KiiBOOM ALLURE has a near neutral sound signature.
Please see here for detailed reviews on sound quality.
Lows / Bass
The low end of the KiiBOOM ALLURE is linear enough and reaches relatively deep.
Bass drum kicks are also massive and feel impactful, but the rumble is a bit low, a bit expansive and lacking in tightness.
The electric bass is not bad in terms of blackness, but it has a sweet feeling in terms of sink, and is a little short on spaciousness.
In terms of depth, it will satisfy quite a few low-frequency enthusiasts, but the level is a bit shallow for heavy bass enthusiasts.
Mids
The midrange is almost perfectly neutral and balanced, and the texture is accurate.
ALLURE's midrange has a high level of transparency, and it is a great beauty that instrumental sounds sound lush and fresh. However, the sense of edge and detail tends to be lacking, and the overall sense of construction tends to be a little sluggish, which has a certain negative impact on the sense of localization. The sense of separation is also somewhat lacking.
While the sound is quite clean, it is not as crisp and clear as it could be, and the sharpness of the snare and the bite of the guitar edges are not as clear as they could be. Vocals also sound a little soft on consonants, and the articulation seems a little poor.
Highs / Treble
ALLURE's high frequencies roll off smoothly with a sense of speaker localization. Extension is also quite lacking.
The energy in the upper highs is a bit lacking, and the level of subtlety and detail is a bit lacking, but instead, the overall sound is quite safe, and even those who are sensitive to high frequencies should feel comfortable with it.
Sound quality general comment
Original Sound Fidelity: A+
Recommendation: A
Personal preference: A
The KiiBOOM ALLURE has near outstanding audio specs for an IEMs under $100, and it has a good neutral sound in terms of sound balance. At the very least, it offers high-end class sound at a low price, and KiiBOOM's confidence in the ALLURE is well-founded.
That said, there are many models below this price point that are equal to or better than ALLURE, such as the TinHIFi C2, which competes perfectly with ALLURE and may perhaps be a better choice for many.
Sound quality features
Pros
Accurate Texture Representation
High resolution
Excellent sound image consistency
Good sound balance
Good focus on midrange
Frontally localized
Massive
Low distortion
Comfortable to listen to
Excellent original fidelity
Cons
Lack of high frequency extension
Lack of sense of build-up
Low-frequency quality and quantity are not enough to satisfy low-frequency lovers
General comment
The KiiBOOM ALLURE is an attractive IEMs with excellent audio specs on par with the high end, and a sound that is finished with a good neutral balance. If I had heard these this time last year, I would have been more impressed, but given the number of so many great earphones this year, it's hard for me to recommend these as the best. Even this time last year, I was already listening to the TinHiFi T3 Plus, so I probably wouldn't have put these at the top.
Purchase link