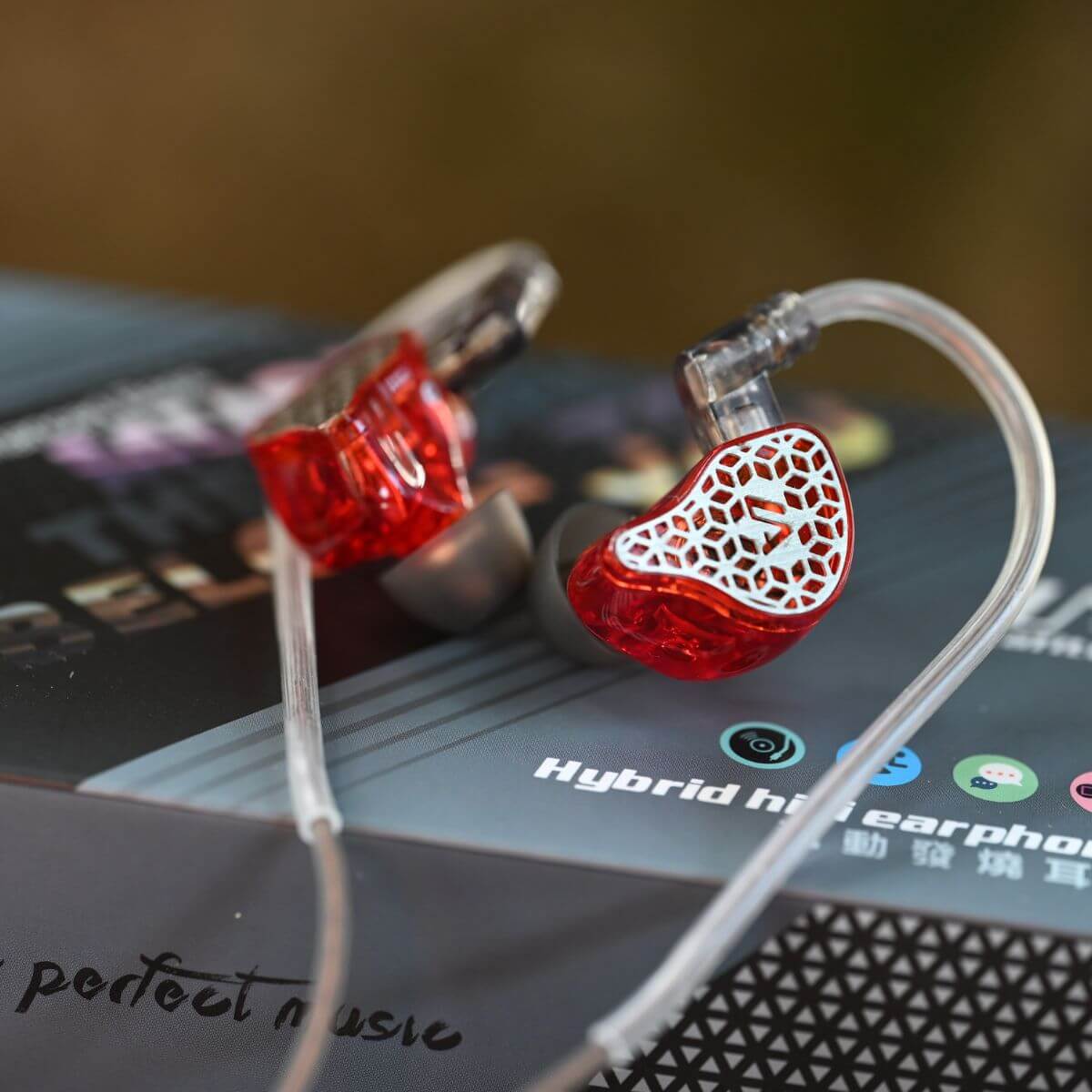 Disclaimer
This review is written based on a "private purchase" or "product rented for a price".
No remuneration or compensation, such as a manuscript fee, has been received for publishing this, and it is an honest evaluation based on measurement data from personal testing and personal opinion.
Please read the privacy policy of this website.
Recommended for people like this
People who like V-shaped sound
People who value resolution
People who value clarity
People who value cost performance
Overview of Lafitear LM1
This review will give an overview of Lafitear LM1. A complete review of this product can be found here.
audio-sound Score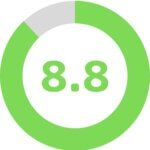 Total Score: 8.8 / 10.0
Package: 8.0 / 10.0
Build quality: 8.5 / 10.0
Fitment: 8.5 / 10.0
High range: 8.5 / 10.0
Mid range: 7.5 / 10.0
Low range: 9.5 / 10.0
Less distortion: 8.5 / 10.0
Cost Performance Bonus: 11.0/10.0
Want to see the score ranking? Click here!
Basic Specifications
Frequency response: 20Hz to 20kHz
Impedance: 20Ω
Sensitivity: 115dB
Connector: 0.78mm 2pin
Features of Lafitear LM1
Electrostatic & Dynamic Hybrid
10mm titanium crystal diaphragm
PC cavity imported from Germany
Stainless steel net that does not spoil the aesthetics
Newly configured surging power
The newly developed electrostatic + moving coil method provides more efficient electromagnetic conversion, further improving the full bandwidth response performance of the moving coil unit and providing surging power.
Electret Electrostatic Unit
The 6.8mm electret-type sounding unit produces sound when the extremely thin diaphragm is driven uniformly by electrostatic force due to the electrostatic field formed by the change of two electrode plates. Compared to a sounding unit of the same specifications, it has stronger detail restoration and a lower distortion rate.
10mm titanium crystal diaphragm moving coil
The LM1 uses a 10mm diameter "titanium crystal diaphragm" moving coil unit.
The titanium crystal diaphragm has excellent acoustic performance and is tuned to a professional level. It has excellent frequency response in the high, mid, and low frequency ranges, and can express transparent and attractive sound quality when connected to a smartphone.
3-way frequency
Highs are bright, mids are accurate, and lows are deep.
The 3-way frequency split renders each frequency range very evenly, resulting in an overall dynamic and bright sound.
Pursuit of further delicacy
The 10mm moving coil unit and 6.8mm electret electrostatic unit with a titanium crystal diaphragm imported from Germany effectively suppress excess diffuse reflection and output pure sound. Not only is the sound visually clear, it is also more attractive and mellow.
Interchangeable cable design, unlimited sound quality upgrades
This product uses a 0.78mm 2-pin interface and is deeply researched for user experience.
It is easy to plug and unplug, fast to replace cables, and allows unlimited sound quality upgrades.
Ergonomic design
The product features an ergonomic irregular cavity, 45° sound exit, and shark-fin bump design for a very good fit in the ear canal. The headphone cable comes with a flexible in-ear "memory cable". It can be freely modified to fit the ear canal for a stable and comfortable fit. The fit and feel of the headphones have been fully considered to ensure a comfortable and uncomfortable fit.
Package
Packaging meets price standard. The outer box is simple and made of paper, making disposal easy.
Package contents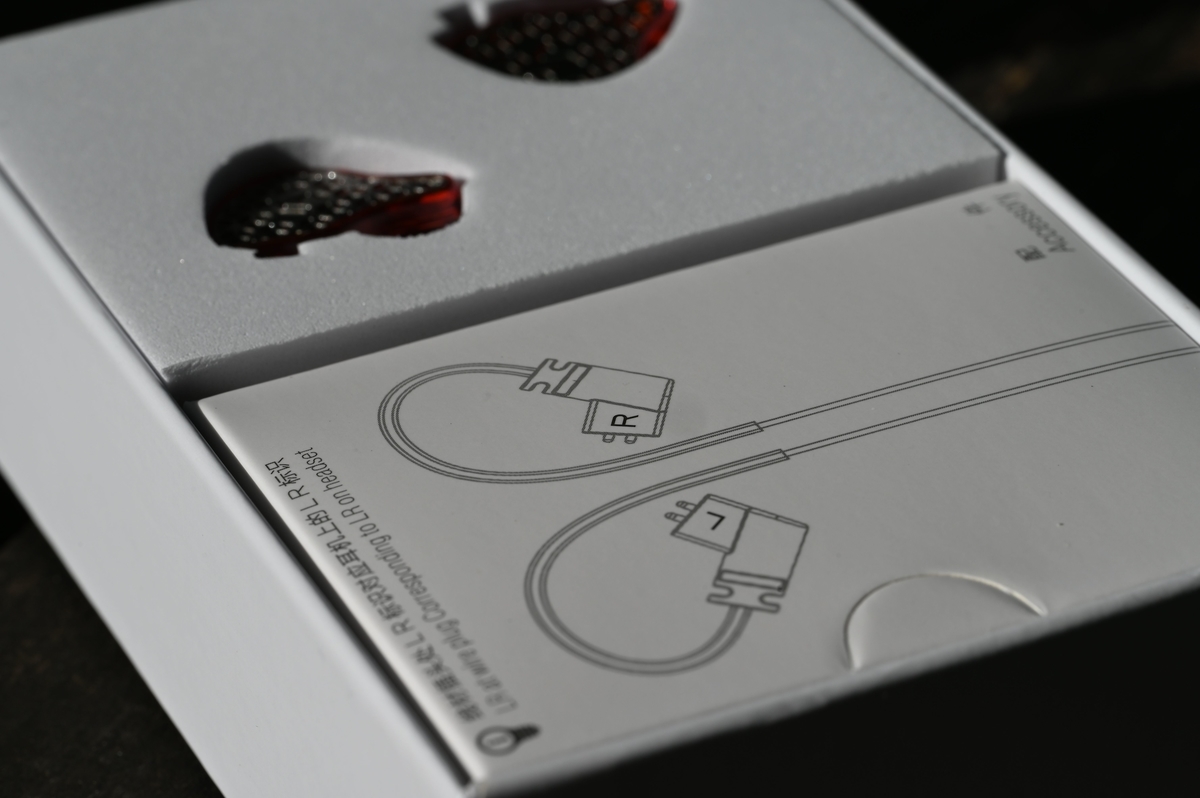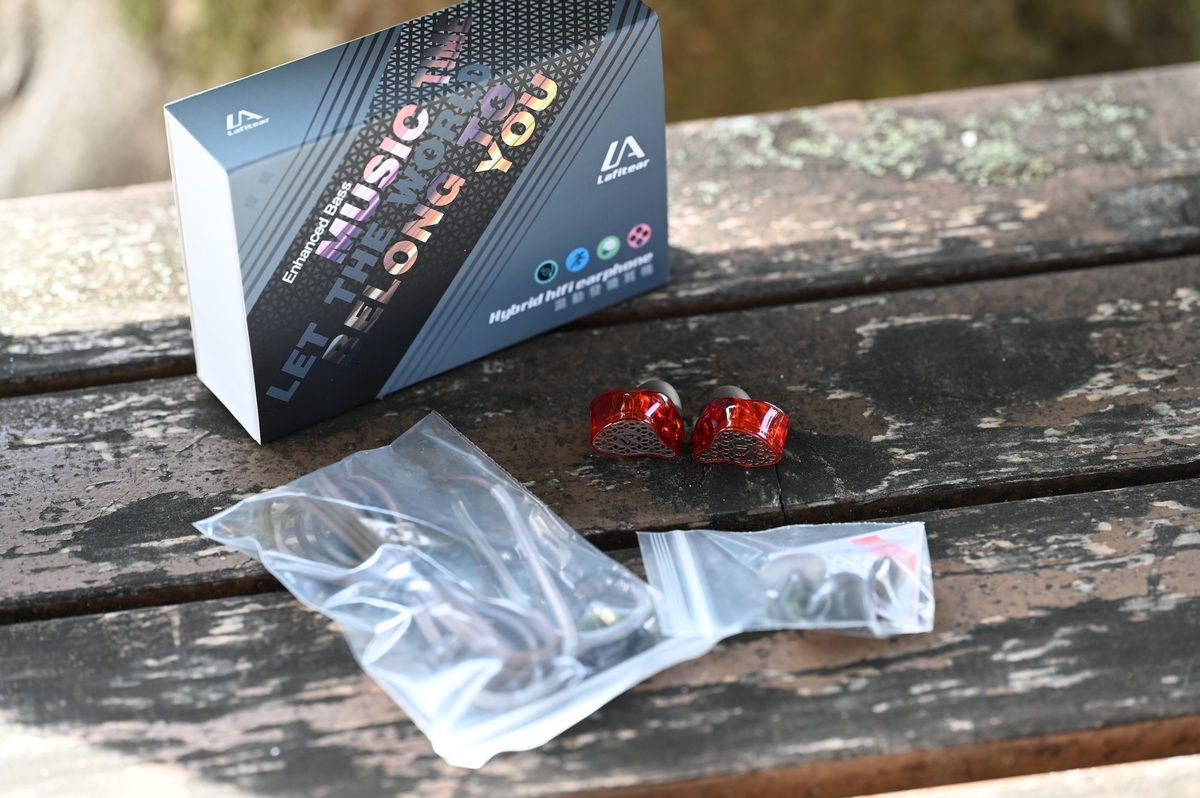 Build quality
Build quality meets price standard. The shell is plasticky but transparent.
Fit
The fit is good.
Sound quality
REW Frequency Response
Sound quality description
In this review, I use the standard eartips size L and drive it with the FiiO M15.
The Lafitear LM1 has a V-shaped sound signature with an emphasis on low and mid-high frequencies.
Please see here for detailed reviews on sound quality.
Sound quality general comment
Original Sound Fidelity: A
Recommendation: B
Personal preference: B
If you like fun, immersive, typical V-shaped sound, chances are you'll like the sound of the Lafitear LM1. The resolution is so high and the THD so low that it is hard to believe it is available at this price, making it comparable to the high-end in terms of specs and offering fairly good value for money.
However, it is generally not for audiophiles who value midrange. Compared to superior listening models such as the Floaudio Calla or CCA CRA, for example, the overall sound balance is noticeably poor.
Sound quality features
Pros
High resolution
Sound field with a sense of depth
profound
glossy
low distortion
loud and shimmering high frequencies
Enhanced dynamics
Cons
Insufficient high frequency extension
Lack of midrange extension
Unnatural texture
General comment
The Lafitear LM1 is a low-priced Chinese earphone that delivers a typical V-shaped sound with excellent sound performance of high resolution and low distortion. Although the sound balance is not audiophile-friendly, it is quite attractive to those who like a fun V-shaped sound.
Purchase link