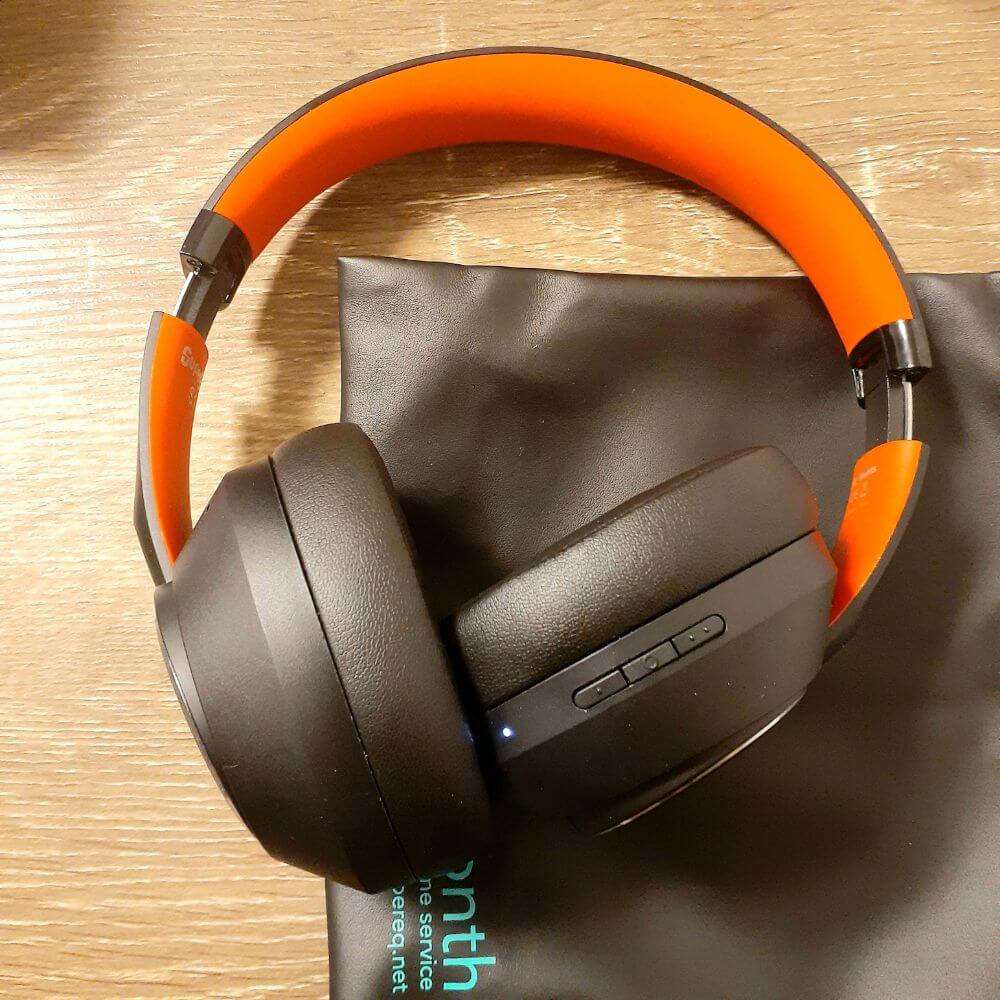 Disclaimer
This review is based on a sample provided by OneOdio to convey a sincere quality review to our readers.
No remuneration or compensation, such as a manuscript fee, has been received for publishing this, and it is an honest evaluation based on measurement data from personal testing and personal opinion.
Please read the privacy policy of this website.
Recommended for people like this
People who like inner ear type with less pressure
People who want AirPods but think they're too expensive
People who like warm and comfortable sound
People who want a low-latency gaming mode
Overview of OneOdio SuperEQ S1
This review will give an overview of OneOdio SuperEQ S1. A complete review of this product can be found here.
audio-sound Score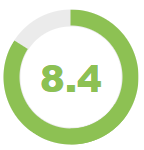 Total Score: 8.4 / 10.0
Package: 8.0 / 10.0
Build quality: 8.0 / 10.0
Fit: 8.5 / 10.0
High range: 8.5 / 10.0
Mid range: 8.5 / 10.0
Low range: 9.0 / 10.0
Less distortion: 8.5 / 10.0
Communication quality: 9.0 / 10.0
Active noise canceling: 7.5 / 10.0
Basic Specifications
Maximum playback time: 45h ( ANC OFF ) / 40h ( ANC ON )
Waterproof performance: N/A
Supported codecs: AAC/SBC
ANC Hybrid Active Noise Cancelling Headphones
To block out unwanted external sounds, the SuperEQ headphones use four inward and outward facing microphones to detect noise around you. The maximum noise reduction is 33dB, allowing you to focus on what you are listening to even in noisy environments such as buses, trains and airplanes. At the same time, two inward-facing microphones measure what you're listening to, delivering clear audio even on windy days.
Bluetooth 5.0 and a battery that won't stop the music
The headphones feature a powerful, high-precision chip in the right cup, a unique acoustic design and advanced technology. It can transmit stable and high quality audio data and reduce the delay to a minimum without affecting the sound quality, even when using Bluetooth for video or live broadcasting. 380mAH high capacity battery allows you to enjoy music, watching movies and talking for 45 hours once fully charged. (Bluetooth mode only).
External Sound Capture Mode
Whether you are wearing noise-canceling wireless headphones on the train, subway, bus or in a noisy office, you may need to pay attention to external sounds. If you want to listen to the sounds around you, press the noise control button to switch to external sound capturing mode. This allows you to talk to the people near you and listen to the sounds around you in a natural way.
HiFi High Quality Sound and Excellent Bass
The 40mm dynamic driver produces a wide frequency range and tight, powerful bass, richly expressing every bass detail. Produces high quality sound with minimal distortion in all audible ranges. From deep, rich bass to precise mids to clear, crisp highs. The sound is unprecedentedly vivid.
Excellent Portability and Comfortable Fit
This wireless headphone not only has a foldable structure, but also uses soft low-resilience memory foam. The ear cups can be rotated 90 degrees forward and backward, and 50 degrees up and down, ensuring high portability. The soft ear pads reduce pressure and allow you to wear them comfortably for a long time.
package
The packaging is functional and a bit stylish. It has a frustration-free design that makes it easy to remove the contents. The packaging is a bit AirPods-conscious.
Package contents
There is no shortage of accessories. The package contains the following:
OneOdio SuperEQ S1
USB Micro-B cable
AUX cable
Aircraft adapter
Carrying pouch
Manual
Build quality
The build quality is solid and meets the price standard.
Fit
The OneOdio SuperEQ S1 fits nicely.
Connection quality
I tested it by connecting it to a Cayin N6II/E02 with AAC. The quality of the connection is excellent for the price range. I haven't been in crowded places, so I don't know, but it's stable in the home. Distance tolerance is excellent, and the connection is seamless and intact even at a distance of about 5 meters. The music plays fine even with a barrier between us, and there are no interruptions.
There may be a small amount of white noise, but most people probably won't notice it.
ANC & Hear-through Performance
Hear-through performance
The OneOdio SuperEQ S1's hear-through mode works like a sound collector. There is a little bit of background noise, but it is hardly noticeable if you have music playing. Environmental sounds are a little brighter overall, but relatively natural.
ANC performance
The ANC performance is not bad; when the ANC is turned on, there is a faint shushing sound, but the air conditioning sound is almost completely cut off. TV sound becomes more distant, but it is clearer than with ANC off because other ambient sounds are more suppressed. I don't feel my ears twitching. It's not powerful, but it's good enough.
Sound quality
The OneOdio SuperEQ S1 has three emphases: punchy low-mids, vivid mid-highs, and crunchy highs, and for most people, it will sound audibly crunchy. However, if you have advanced age-related hearing loss, the sound may tend to gather in the midrange and sound dull.
Please see here for detailed reviews on sound quality.
Sound quality general comment
Original sound fidelity: A-
Recommendation: B+
Personal preference: A-
The OneOdio SuperEQ S1 has a sound structure that emphasizes the drums. Therefore, it is first recommended for drum lovers. People who like vocals with volume will also find this model attractive.
The sound is chic and quiet, with relatively little sharpness and sting, and the listening experience is stable. Personally, I like the sound of this model, but it may not be for everyone.
Sound quality features
Pros
Massive sound
Punchy low frequencies
Lively drums
Chic and elegant
A sense of fullness
Harmonious atmosphere
Crisp and clear
Wide soundstage with a sense of depth
Expansive high frequencies

Cons
Slightly muffled
Slightly poor separation
Localization is unnatural
General comment
The OneOdio SuperEQ S1 is OneOdio's signature ANC wireless headphone that packs a punch, the ANC performance is up to the standard of the price, the communication quality is stable, and the hear-through is not bad. It's a little hard to say if it's for everyone, but I personally enjoy the sound, and it's nice to hear the style of music with plenty of volume, with powerful and lively drums and thick vocals in a sound field that's quiet enough and deep enough.
Purchase link