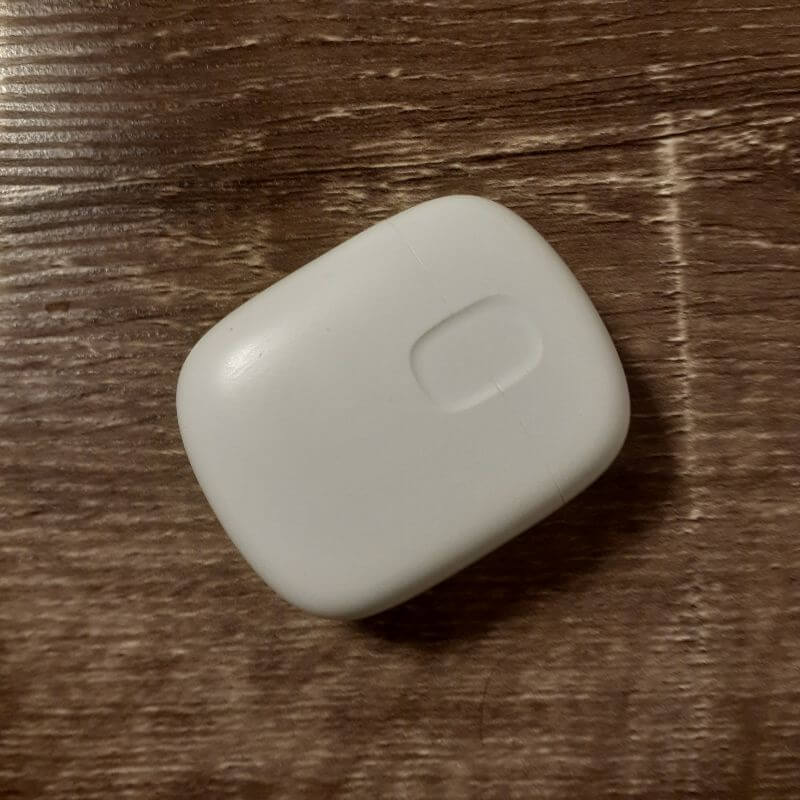 Disclaimer
This review is based on a sample provided by UGREEN to convey a sincere quality review to our readers.
No remuneration or compensation, such as a manuscript fee, has been received for publishing this, and it is an honest evaluation based on measurement data from personal testing and personal opinion.
Please read the privacy policy of this website.
Recommended for people like this
People who like inner ear type with less pressure
People who want AirPods but think they're too expensive
People who like warm and comfortable sound
People who want a low-latency gaming mode
Overview of UGREEN HiTune T2
This review will give an overview of UGREEN HiTune T2. A complete review of this product can be found here.
audio-sound Score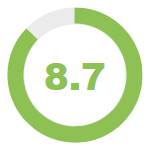 Total Score: 8.7 / 10.0
Package: 9.0 / 10.0
Build quality: 8.5 / 10.0
Fit: 7.0 / 10.0
High range: 8.0 / 10.0
Mid range: 9.0 / 10.0
Low range: 8.5 / 10.0
Less distortion: 8.5 / 10.0
Communication quality: 9.0 / 10.0
Cost performance bonus: 11.0 / 10.0
Want to see the score ranking? Click here!
Basic Specifications
Continuous / maximum playback time: 5h / 20h
Waterproof performance: IPX5
Supported codecs: AAC / SBC
Ultra-low latency
Using advanced green radio technology and dual transmission, the UGREEN HiTuneT2 earbuds deliver an extremely low latency of 60 milliseconds in gaming mode. The 14.2mm dynamic drivers provide authentic immersive music and bring you more excitement and deeper 3D soundscape when playing games or watching videos.
Four microphones & ENC environmental noise reduction
Each earphone has two microphones for clearer call effect; ENC noise cancellation function can suppress the environmental noise and voice, and amplify only the voice of conversation. In addition, combined with DSP (Digital Signal Processing) technology, it can reduce environmental noise by as much as 90%. You can enjoy face-to-face conversations even in noisy places.
Up to 20 hours of music playback & wireless charging
HiTune T2 Bluetooth 5.0 earbuds support USB-C fast charging and can be fully charged in just 1.5 hours. The earbuds have a large 60mAh battery inside, which can last up to 5 hours on a single charge. You can also use the charging case for up to 20 hours of music playback.
Touch operation & instant pairing
Equipped with a smart hole switch, the HiTuneT2 turns on and enters pairing mode automatically when you open the charging case. Once paired, it will automatically connect the next time. Works with Siri and Google Assistant, both L/R earbuds support touch control functions such as EQ setting, play/pause, switching songs, answering/ending calls and rejecting calls.
Ergonomic & Comfortable to Wear
UGREEN HiTune T2 earbuds are ergonomically shaped with a 30° inclined design that fits into your ear structure for a comfortable fit. It also comes with XS, S, M, and L eartips for you to choose the right size. In addition, the earbuds are IPX5 waterproof, so they can withstand water drops from rain, sweat from exercise, and splashes from washing your hands. It is ideal for jogging, yoga, travel, Zoom meetings and FaceTime.
package
The packaging is functional and a bit stylish. It has a frustration-free design that makes it easy to remove the contents. The packaging is a bit AirPods-conscious.
Package contents
There is no shortage of accessories. The package contains the following:
UGREEN HiTune T2
Charging case
USB Type-C cable
Manual
The manual is printed in color; it's not as fancy as HiTune's, but it's of good quality for this price range.
Build quality
It has an AirPods-like texture and the build quality is good for the price.
Fit
The housing part is a bit large, so it may be difficult for some people to fit it in their ears. The housing is a little large, so it may be difficult for some people to fit it in their ears. You need to twist it in until you feel a sense of pressure to get a stable fit.
If the fit is not good, the low frequency range tends to drop out and it is easy for them to fall off, so you need to place them in your ears carefully.
In my case, when I wore them normally with the usual light twisting motion, I felt that the amount of audible low frequency was insufficient compared to the measured value.
So I tried various ways to improve it, and found that I could get a relatively good sense of low-frequency volume if I fixed them by twisting them into the ear canal while pulling on the ear rings, so this method may be better.
Connection quality
I tested it by connecting it to a Cayin N6II/E02 with AAC. The quality of the connection is excellent for the price range. I haven't been in crowded places, so I don't know, but it's stable in the home. Distance tolerance is excellent, and the connection is seamless and intact even at a distance of about 5 meters. I could hear the music stably without any interruption in communication even with a barrier between us.
There may be a small amount of white noise, but most people probably won't notice it.
Interface/operation
| | |
| --- | --- |
| Power ON | Open the lid of the charging case |
| Power OFF | Store the earphones in the charging case and close the lid |
| Pairing | After turning on the earphones, if there is no connection for more than 3 minutes, the earphones will automatically enter pairing mode. |
| How to reset | Store both earphones in the case, and press and hold the reset button on the case for 10 seconds |
| Play/Stop song | Tap the multi-function button once |
| Song forward | Tap the right side multifunction button three times. |
| Song back | Tap the left multi-function button three times. |
| Volume up | Tap the right multi-function button twice. |
| Volume down | Tap the left multifunction button twice. |
| Answer a call | Tap either the left or right multi-function button once when an incoming call is received. |
| End call | Tap either the left or right multifunction button once during an incoming call. |
| Rejecting an incoming call | Press and hold either the left or right multifunction button during an incoming call. |
Sound quality
The Hitune T2 has a slightly warm neutral sound. Although the characteristics are called "soft", in reality, the lower midrange tends to be stronger than the highs, and the lows are not as overtly strong as the mids. As a result, there is a good sense of focus on the midrange, so many people will think that it is almost neutral or kamaboko in impression.
In particular, the low frequency range is easily affected by the fit, so it is even easier to hear the fish paste in this model, which is somewhat unstable in terms of fit.
Please see here for detailed reviews on sound quality.
Sound quality general comment
Original sound fidelity: B
Recommendation: B+
Personal preference: B+
In terms of sound quality, the biggest negative point of the UGREEN HiTune T2 might be that it is too much affected by the fit.
However, because of its well-balanced sound quality that is slightly low-frequency, it doesn't seem to break down even with slight changes in fit, making it relatively versatile. And if the fit is a little shallow and the low frequency range is not produced, the overall balance may be better.
The fact that it is easy to change the impression depending on the wearing feeling is an interesting point for me personally, but that is why it is difficult to evaluate it.
Sound quality features
Pros
Good balance
Warm and pleasant to listen to
Vocals are easy to hear
Relatively natural texture
Mild

Cons
Too much low frequency variation due to unstable fit
Lack of high frequency extension
Lack of glamour
General comment
The UGREEN HiTune T2 is a completely wireless earphone with a sound that combines a moderate sense of detail with a warm and comfortable mildness. The downside is that the fit is a bit unsteady, and the low frequency range changes a lot depending on the fit. Wireless charging support is convenient.
Purchase link