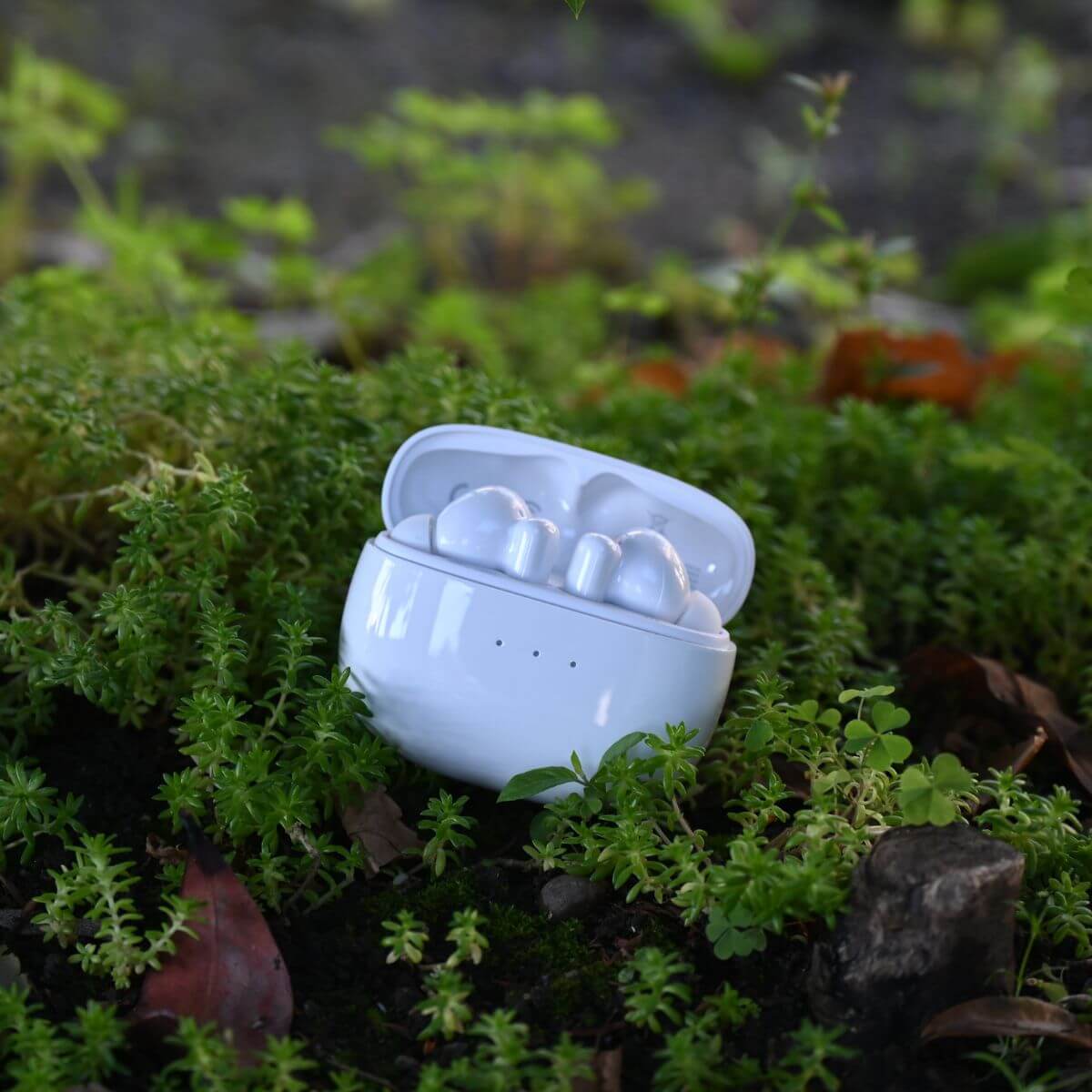 Disclaimer
This review is based on "private purchases" or "items rented for a consideration".
No remuneration or compensation, such as a manuscript fee, has been received for publishing this, and it is an honest evaluation based on measurement data from personal testing and personal opinion.
Please read the privacy policy of this website.
Recommended for people like this
People who like rich, resonant sound
People who like a profound sound
People who value resolution
People who value communication quality
People who value cost performance
Overview of UGREEN HiTune T3
This review will give an overview of UGREEN HiTune T3. A complete review of this product can be found here.
audio-sound Score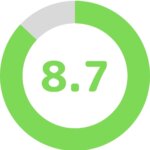 Total Score: 8.7/ 10.0
Package: 8.0 / 10.0
Build quality: 8.0 / 10.0
Fit: 8.5 / 10.0
High range: 9.0 / 10.0
Mid range: 8.0 / 10.0
Low range: 9.0 / 10.0
Less distortion: 8.5 / 10.0
Communication quality: 9.5 / 10.0
Active Noise Cancelling: 7.0 / 10.0
Cost Performance Bonus: 11.0 / 10.0
Want to see the score ranking? Click here!
Basic Specifications
Continuous / maximum playback time: 6.5h / 27h
Waterproof performance: IPX5
Supported codecs: aptX Adaptive / AAC / SBC
Adoption of state-of-the-art Bluetooth 5.2

The new Bluetooth 5.2 chip is the most advanced Bluetooth 5.2 chip, which uses less memory and consumes less power, saving energy and extending playback time. 5.2 is more secure than 5.0, while saving energy and enhancing multi-connectivity.

Built-in ANC & Noise Cancellation

Three noise canceling modes can be selected according to the surrounding environment: ANC mode reduces unwanted low-frequency ambient noise, ANC mode reduces the noise from the air conditioning in libraries, airplanes, air conditioners, airplanes, and trains, and ANC mode reduces the noise from the surrounding environment. This can be applied to places where vibration noise continues to be heard, such as libraries, air-conditioning, airplanes, and trains. In addition, a hear-through mode allows you to hear outside sounds. You can listen to music while wearing the earphones and still be able to hear other people's voices.

10mm driver and high sound quality

Equipped with a 10mm driver, the earphones deliver powerful yet crystal-clear sound. It protects your ears while isolating external sound and cutting out only ambient noise, so you can enjoy your music with higher quality sound by realizing all the clear highs, transparent mids and rich lows.

AI noise-lowering technology delivers realistic sound quality.

The HiTune T3 wireless headset incorporates a call microphone and AI algorithm that cancels ambient noise, effectively filtering out 90% of external noise and picking up speech for superior intelligibility, making it ideal for calls, face-to-face meetings, and online conferences.

Ergonomic Design & IPX5 Waterproof

Fits snugly in the ear and produces no external noise for a powerful and clear sound experience. The earbuds fit snugly in your ears to reduce external noise and provide a powerful, clear sound experience. Completely wireless, so you won't even notice you're wearing them. They are lightweight, do not block your ears, and allow you to hear while listening. Furthermore, the IPX5 waterproof construction means you don't have to worry about sweating during exercise. Feel free to use them at the gym or while running with peace of mind.
package
Package is above standard in price.
Package contents
There is no shortage of accessories. The package contains the following:
UGREEN HiTune T3
Charging case
Eartips
USB Type-C cable
Manual
Build quality
UGREEN HiTune T3 has a beautiful white porcelain-like design.
Fit
The fit is good.
Connection quality
I tested it by connecting it to a Cayin N6II/E02 with AAC.
I don't know because I haven't been in crowds, but it is stable in the home. Distance tolerance is excellent, and the connection is seamless and intact even at a distance of about 5 meters. The connection was stable across the shielding, and we were able to listen to music consistently thereafter.
There may be a small amount of background noise, but most people probably won't notice it.
Interface/operation
The operating interface is a touch type.
| | |
| --- | --- |
| Power ON | Open the lid of the charging case and take out the earphones |
| Power OFF | Store the earphones in the charging case |
| Pairing | After turning on the power, if there is no connection destination, pairing mode is automatically activated |
| Play a song | Tap the multi-function button once |
| Stop playback | Tap multifunction button once |
| Reverse song playback | Tap the left multifunction button twice |
| Forward song | Tap the right multifunction button twice |
| Answer call | Tap the multi-function button twice |
| End call | Tap the multi-function button twice |
| Reject call | Press and hold the multi-function button for 2 seconds |
| Activate voice assistant | Press and hold left multi-function button for 2 seconds |
| Switch between ANC mode and transparent mode | Press and hold right multifunction button for 2 seconds |
Sound quality
REW Frequency Response
Sound quality description
UGREEN HiTune T3 has a V-shaped donut-type sound signature with emphasis on low and high frequencies.
The following review was tested on a FiiO M15 with an SBC connection.
Please see here for detailed reviews on sound quality.
Sound quality general comment
Original sound fidelity: B-
Recommendation: A-
Personal preference: A
If you like punchy, fat drum kicks with a pleasant, full sound, the UGREEN HiTune T3 earphones are highly recommended. Overall imaging performance is also good, with a crisp, three-dimensional sound that is emphasized to provide enjoyable music. However, the overall fidelity of the original sound is not high, and the transparency of the midrange is poor, so it is not suitable for audiophiles.
Sound quality features
Pros
Punchy drums
Sound with depth
Good localization
Not bad texture expression
Heavy
Good definition
Good overall imaging
Cons
Lack of extension in the high frequency range
Lack of transparency in the midrange
Some people tend to hear a cagey sound
Somewhat noticeable grinding sound
Not fidelity to the original sound
General comment
If you want to enjoy massive and powerful sound at a low price, the UGREEN HiTune T3 is relatively easy to recommend. Overall imaging performance is good, and there are no shortcomings in terms of audio specifications. Communication quality is also good, but active noise cancellation is an added bonus, so this is not for those expecting sound insulation.
Purchase Link