Disclaimer
This review is written based on a "private purchase" or "product rented for a price".
No remuneration or compensation, such as a manuscript fee, has been received for publishing this, and it is an honest evaluation based on measurement data from personal testing and personal opinion.
Please read the privacy policy of this website.
Recommended for people like this
People looking for excellent recording monitors
People looking for monitors to use for instrumental practice or singing practice
DTMer
Sound Engineers
Mixing Engineer
Recording Engineer
People who value cost-effectiveness
Overview of SHURE SRH940
This review will give an overview of SHURE SRH940. A complete review of this product can be found here .
audio-sound Score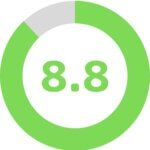 Total Score: 8.8 / 10.0
Package: 8.5 / 10.0
Build quality: 7.0 / 10.0
Fitment: 8.0 / 10.0
High range: 9.5 / 10.0
Mid range: 9.5 / 10.0
Low range: 7.0 / 10.0
Less distortion: 8.0 / 10.0
Want to see the score ranking? Click here!
Basic Specifications
Frequency response: 5Hz to 30kHz
Impedance: 42Ω
Sensitivity: 100dB/mW
package
Package meets price standard. Since this is a professional product, the packaging is simple.
Package contents
SHURE SRH940
3.5mm to 6.35mm adapter
Carrying case
Replacement ear pads
Replacement Cable
Manual
Build quality
Build quality is cheap for the price, plasticky and has durability issues.
Fit
It is lightweight and the fit is not bad.
Sound quality
The following review was tested with a FiiO M15.
The SHURE SRH940 has a bright neutral sound that leans toward the high frequencies, making it an excellent studio monitor. It also has very high resolution and excellent localization.
Please see here for detailed reviews on sound quality.
Sound quality general comment
Original Sound Fidelity: A-
Recommendation: S+
Personal preference: S+
The SHURE SRH940 is a fairly ideal all-purpose mixing/recording/tracking monitor headphone with excellent localization and texture expression, and low frequencies that interfere with mid-range listening are suppressed. The only drawback of the SRH940 is its low frequency range, which can be covered by using a monitor headphone with a good low frequency range, such as the YAMAHA HPH-MT8 or the TASCAM TH-06, for example.
Sound quality features
Pros
Accurate localization
Fairly accurate texture
Relatively high fidelity to original sound
Bright and clear
Excellent resolution
Excellent sense of detail
Excellent airiness
Cons
Lack of low frequency range
Clearness for the price
Too bright and somewhat tiring to listen to
General comment
For those looking for an excellent monitor headphones at around $300, the first product to consider is the SHURE SRH940. With excellent detail and precise localization, and the ability to reproduce musical expression clearly and with high resolution to the finest detail, these headphones offer near-perfect performance as the main monitor headphones. Just be aware, however, that they have durability issues and should be handled with great care.
Purchase link
SHURE SRH940
$299.00

amazon.com