Disclaimer
This review is based on "private purchases" or "items rented for a consideration".
No remuneration or compensation, such as a manuscript fee, has been received for publishing this, and it is an honest evaluation based on measurement data from personal testing and personal opinion.
Please read the privacy policy of this website.
Recommended for people like this
People looking for excellent monitor earphones
People who like well-balanced sound
People who value resolution
People who like bright midrange
People who value clarity
People who value cost performance
Overview of SIMGOT EA500
This review will give an overview of SIMGOT EA500. A complete review of this product can be found here.
audio-sound Score
Total Score: 9.6 / 10.0
Package: 9.0 / 10.0
Build quality: 8.5 / 10.0
Fitment: 8.5 / 10.0
High range: 9.5 / 10.0
Mid range: 10.5 / 10.0
Low range: 8.5 / 10.0
Less distortion: 9.5 / 10.0
Cost performance bonus: 12.5/10.0
Want to see the score ranking? Click here!
Basic Specifications
Frequency response: 20Hz to 20kHz
Impedance: 16Ω±15%
Sensitivity: 123dB/Vrms (@1kHz nozzle with red ring) 124dB/Vrms (@1kHz nozzle with black ring)
Connector: 0.78mm 2pin
Features of SIMGOT EA500
Dual-Magnetic-Circuit & Dual-Cavity
4th Generation DLC Composite Diaphragm
Detachable Nozzle Design, Two Target Curves
4th Generation DLC Composite Diaphragm
All Metal Cavity With Mirror Plating Process
Stable And Reliable 2-Pin Detachable Design
Dual-Magnetic-Circuit & Dual-Cavity
The EA500 adopts a 10mm dual-magnetic-circuit and dual-cavity driver. Different from the two single magnetic circuit forms of "internal magnetic" or "external magnetic" commonly used in dynamic headphones, the dual-magnetic-circuit system of EA500 provides both internal and external magnetic circuits. Combined with the N52 magnet, this driver presents a powerful magnetic field and amazing performance. The dynamic range and transient capability have been greatly improved, providing a wider bandwidth range and lower distortion, which gives the EA500 a stunning dynamic and sense of presence.
4th Generation DLC Composite Diaphragm
The DLC composite diaphragm of EA500 incorporates 3 kinds of different materials, which are used to build different parts. DLC is characterized by strong rigidity, high damping, and light-weight, and is used as a dome that determines the characteristics of treble. The edge, which affects the mid and bass, is built with elastic composite material. The whole diaphragm has undergone multiple pattern design and material content ratio tests to achieve surging and natural bass, high resolution and high-density mid, and smooth treble extension.
Detachable Nozzle Design, Two Target Curves
By quickly disassembling and installing the nozzles of different tuning cloth systems, users can change different tuning styles. When the filter is blocked after a long time wearing, users can replace the filter themselves, which can extend the service life of the product and increase the scope of adaptation.
Nozzle 1 (red silicone ring)
H brand-2016 Curve is a very universal trend-oriented tuning style. It is also the basic target curve widely used by different brands of audio manufacturers in the industry (on this basis, each brand has a slight derivation). The three frequencies are highly balanced, the positioning is accurate, the sound field is restored accurately, and the sound is plumb. It has less sibilance on the treble, adapts well to different music genres, even to poor recording. This tuning style can be sorted as "jack of all trades".
Nozzle 2 (black silicone ring)
SIMGOT-Classic's target curve runs through the tuning ideas of EN1000 and EA2000. Through appropriate gain of the treble and slight forward shift of the first peak, on the basis of ensuring accurate positioning and clear image, the three-frequency keep balanced, making the instrument more beautiful, the separation clearer, and the female vocal more addictive. There may be slight sibilance in the treble, but the resolution is higher and more details can be presented. It is a little bit weak to adapt to poor recording source.It belongs to tuning style of "female vocal addictive", or " instrument type".SIMGOT will continue to develop the nozzle of EA500 to bring more tuning styles under different target curves.
All Metal Cavity With Mirror Plating Process
The headphone cavity is processed through high-density alloy metal melting & casting and CNC fine engraving. The body is sturdy and durable. The inner surface is subtle uneven, which can effectively suppress standing wave and provide a clear sound floor.Complemented by mirror plating technology, the earphone body is elegant as an art piece.
Stable And Reliable silver-plated OFC 2-Pin Detachable Design
The EA500 comes with a high-quality 0.78mm 2 pin detachable silver-plated OFC cable. This cable effectively improves the separation and transparency, making the sound floor clearer, the vocal and instrument more beautiful. The detachable design also leaves space for cable upgrade and brings more fun. The 2-pin is durable with long service life.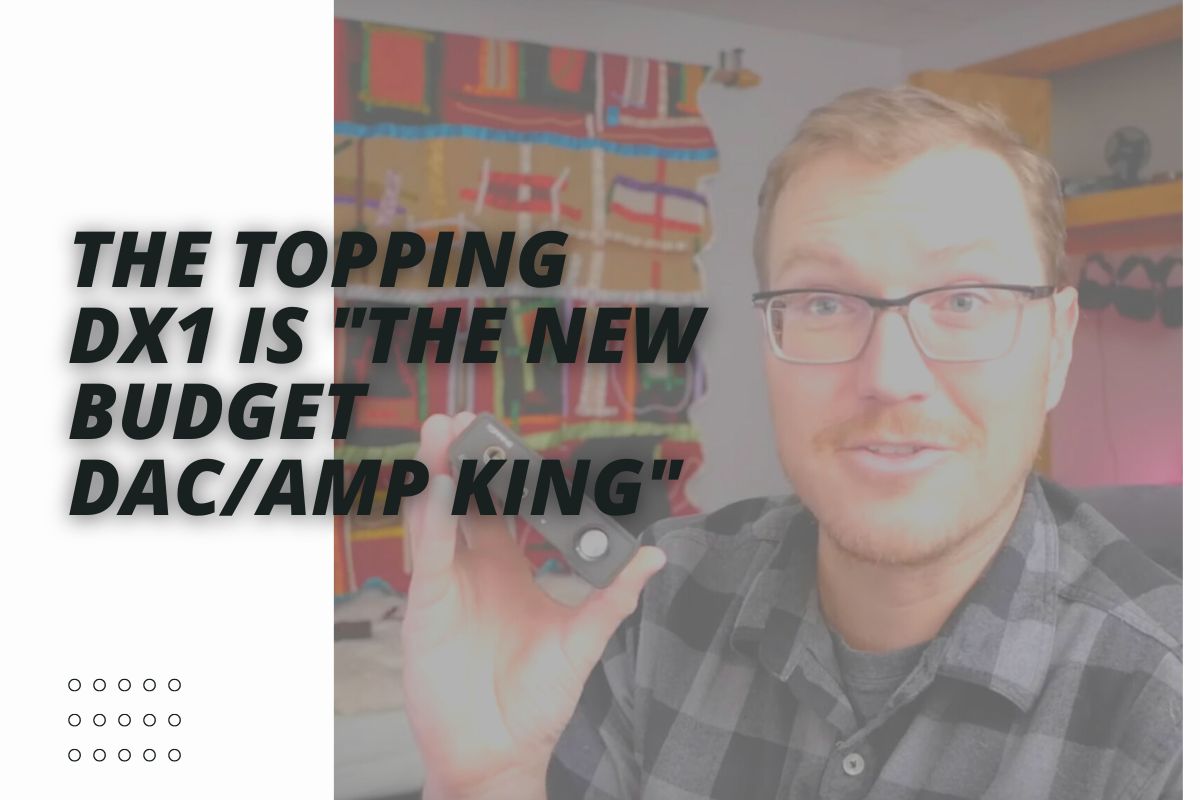 package
Package meets price standard.
Package contents
ISN Audio H30
Eartips
Carrying case
Replacement nozzles
Manuals
Build quality
Build quality meets price standard.
Fit
The fit is good.
Sound quality
REW Frequency Response
audio status
Sound quality description
In this review, I use the standard eartips size L and drive it with the FiiO M15.
SIMGOT EA500 has a neutral sound signature.
Please see here for detailed reviews on sound quality.
Lows / Bass
The low frequencies of the SIMGOT EA500 reach relatively deep, but are slightly expansive.
The bass drum sound is reasonably thick and heavy, but it is shallow and lacks rumble and is lacking in realism.
The electric bass tends to sound slightly brighter, a little less black, and less expansive.
The EA500's low-frequency presence is well balanced with the midrange, so it rarely muddies the midrange, but it will have a hard time satisfying bass lovers in terms of quantity or quality. The low frequencies are also somewhat lacking in deep transparency.
Mids
The midrange of the SIMGOT EA500 is almost perfectly neutral and almost frontal.
Transparency is quite good, background and instrumental sounds are well separated, solid enough and well constructed, and the three-dimensionality is not bad.
Resolution is very high, texture is accurate, three-dimensionality is reproduced almost perfectly, and there is a sense that the center of the music can be heard in considerable detail.
The difference in nozzles affects almost exclusively the high frequencies, so the effect on the midrange alone is not significant, but the red nozzles tend to make the midrange sound image sound slightly larger and more balanced.
The black nozzle gives a more accurate sense of localization, more detail, and a greater sense of musical construction.
Highs / Treble
The high frequencies of the SIMGOT EA500 are quite well tuned, except that the extension is a bit lacking. Detail is adequate, with almost no lack of subtlety or airiness, just a little short.
Linearity is also quite good and overtone extension in strings and woodwinds sounds quite natural.
There are almost no flaws. In general, the black nozzle has a better sense of localization, but if extension is important, the red nozzle has a slight advantage.
Sound quality general comment
Original Sound Fidelity: S-
Recommendation: S+
Personal preference: S
The SIMGOT EA500 is an in-ear headphone that can be had for under $100, but its sound quality far exceeds its price, almost to the level of ultra high-end. There are currently only a few models above $1000 that have such a superior level of sound.
Of course that does not mean that the EA500 is a perfect earphone. The low frequencies do not have the quantity and depth, at least not at the level I prefer. I prefer models with better low frequencies like the KZ products or the Open Audio Mercury (early versions), and the EA500 falls short in terms of massiveness and sounds a bit thin to me.
Also, in terms of the sense of range characteristic of the high-end, the EA500 remains at a relatively mediocre level. There is a sense that the sound is too lean in the midrange.
That's not to say that there are no comparable counterparts in the near price range; the EA500 is inferior to the TinHiFi C2 in terms of midrange perfection, and the Truthear ZERO offers a more perfect sound balance than the EA500 for many.
However, considering its price tag of around $100, the EA500 are very complete earphones, and is one of the considerably more outrageously superior options. it is comparable to superior models such as the Moondrop KATO, which is near the pinnacle of the current market.
Sound quality features
Pros
Almost perfect texture
Good sound balance
Bright midrange
Lush
Excellent resolution
Good clarity
Excellent localization
Excellent sound image consistency
High transparency of sound
Cons
Low frequencies lacking depth
Slightly inferior in high frequency extension
General comment
The SIMGOT EA500 are excellent IEMs with very low distortion, high resolution, and high quality sound that is well above its price. The texture is accurate, the localization is excellent, the build quality is excellent, and the acoustic performance is superior to most earphones. However, they are not without flaws, and while the range is not bad, it is rather mediocre, and many will find the low frequencies to be a bit lacking.
Purchase link