Disclaimer
This review is written based on samples lent by Open Audio to give readers an honest quality review.
No remuneration or compensation, such as a manuscript fee, has been received for publishing this, and it is an honest evaluation based on measurement data from personal testing and personal opinion.
Please read the privacy policy of this website.
Recommended for people like this
People who value gravitas
People who value glitz and glamour
People who want to hear erotic vocals and guitars
People who like analog sound
People who like the sound of tube amplifiers
People who are looking for well-balanced earphones
Overview of Open Audio Mercury
This review will give an overview of Open Audio Mercury. A complete review of this product can be found here.
audio-sound Score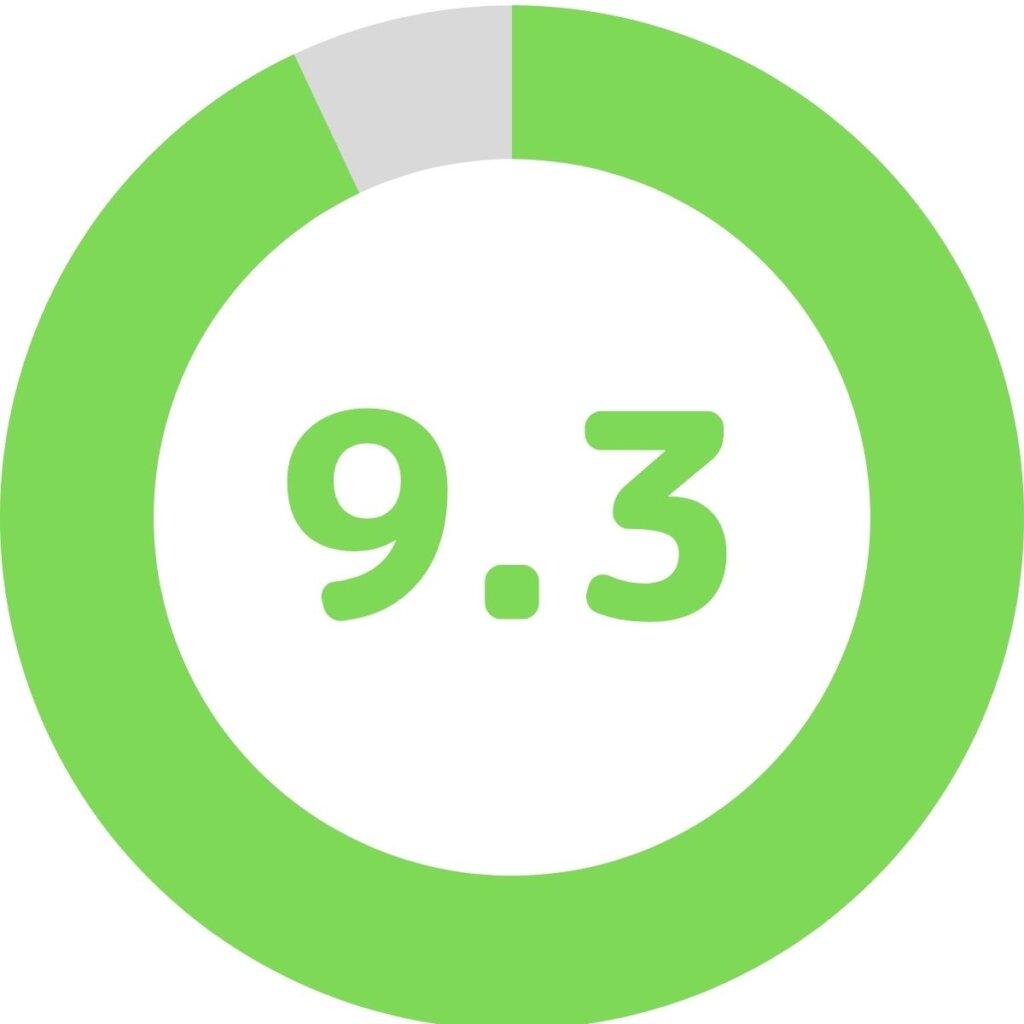 Total Score: 9.3 / 10.0
Package: 7.5 / 10.0
Build quality: 8.5 / 10.0
Fitment: 9.0 / 10.0
High range: 9.5 / 10.0
Mid range: 10.0 / 10.0
Low range: 10.0 / 10.0
Less distortion: 7.5 / 10.0
Cost Performance Bonus: 12.5/10.0
Want to see the score ranking? Click here!
Basic Specifications
Frequency response: 5Hz to 40kHz
Impedance: 8Ω
Sensitivity: 110dB
Cable connector: 0.78mm 2pin
Features of Open Audio Mercury
5-driver hybrid configuration
9.2mm PU soft-suspended dynamic driver
4 balanced armature-type drivers
Comfortable fit
3-channel, 3-frequency split
Authentic high-resolution experience with hybrid drivers
The Open Audio Mercury features a five-driver hybrid setup with four 9.2mm PU dynamic drivers and four custom-tuned balanced armature drivers per side. These drivers are arranged in a 3-way frequency crossover that generates low frequencies with the dynamic drivers, mid frequencies with the dual BA units, and high frequencies with the dual BA units.
Rich and lively sound tuning
Open Audio's flagship IEM, the Mercury, is professionally tuned and tuned to reproduce a natural, lifelike sound. It reproduces extremely clear sound across a wide frequency range, with outstanding vocal quality. A professional 3-way frequency crossover ensures extremely low distortion of the output signal.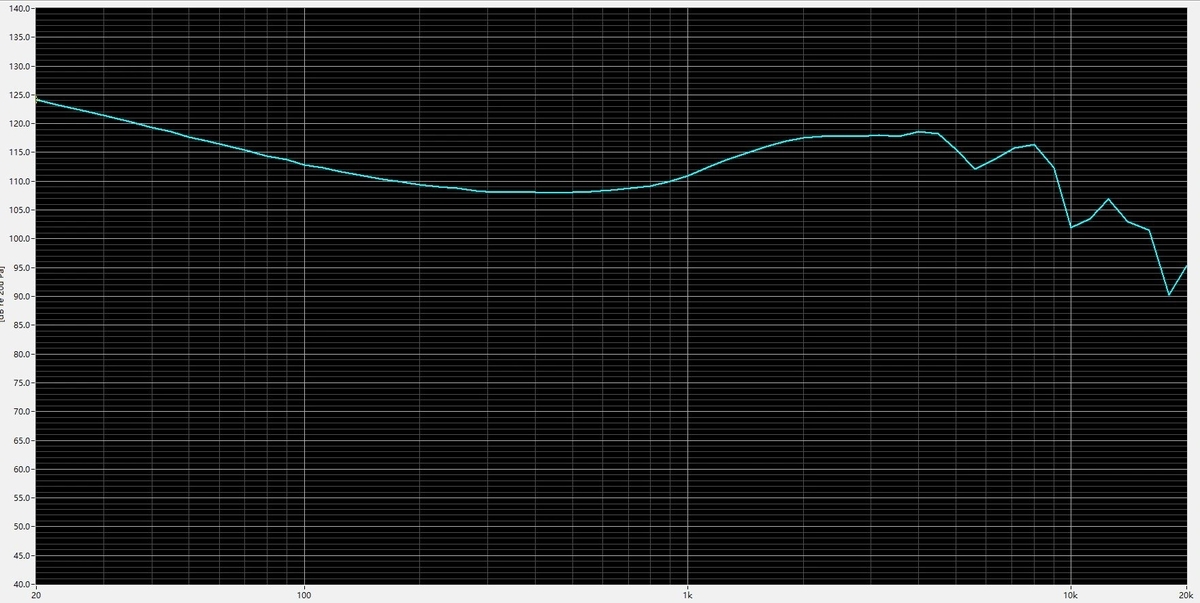 Innovative new design with QuickSand Technology
Open Audio has created the beautiful shell of the Mercury IEM with its innovative Quick Sand technology. Each unit undergoes a complex process that results in a unique texture and elegant finish. In addition, the shape of the cavity is adjusted based on vast amounts of earhole data to provide a comfortable and secure fit for users around the world.
High-quality genuine cables
Open Audio Alkaid comes bundled with a brand new, high quality cable. This cable is an 8-conductor high-purity OCC cable. This cable optimizes sound performance and ensures an authentic experience for the user.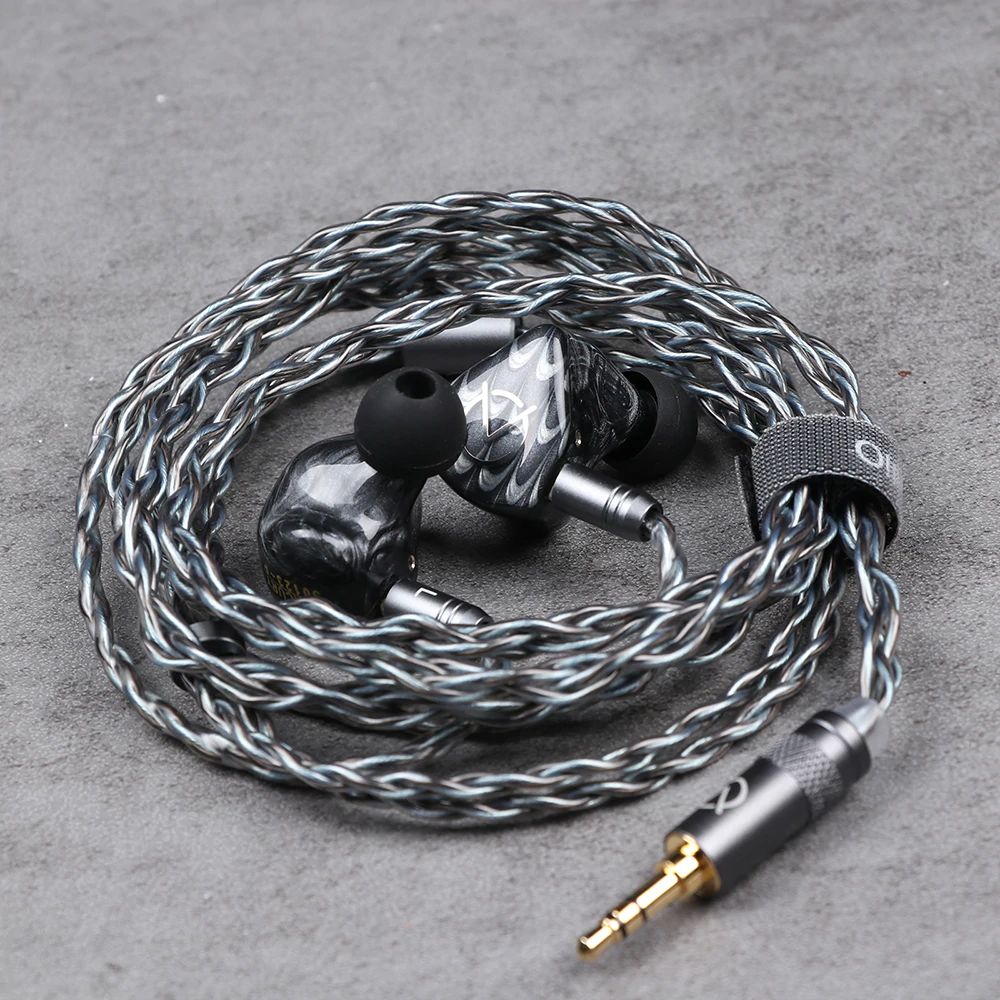 package
The one we borrowed from the manufacturer is not the official package, so we give it a rating of 7.5.
The full version comes in a luxurious package. Please see the unboxing video embedded at the beginning of this article for more details.
Package contents
Open Audio Mercury
Eartips
Cleaning cloth
Carrying case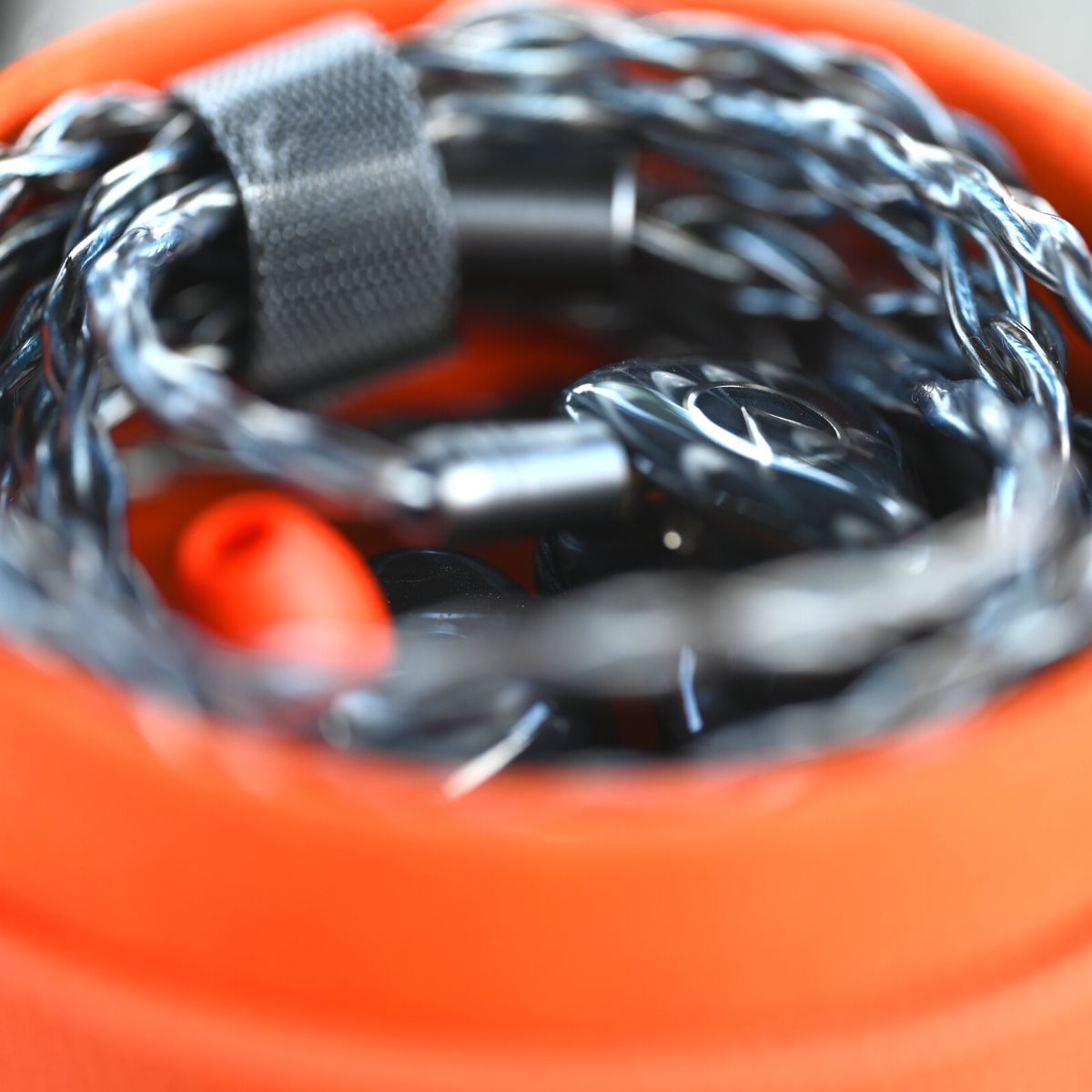 Build quality
Build quality meets price standard.
The faceplate is beautiful.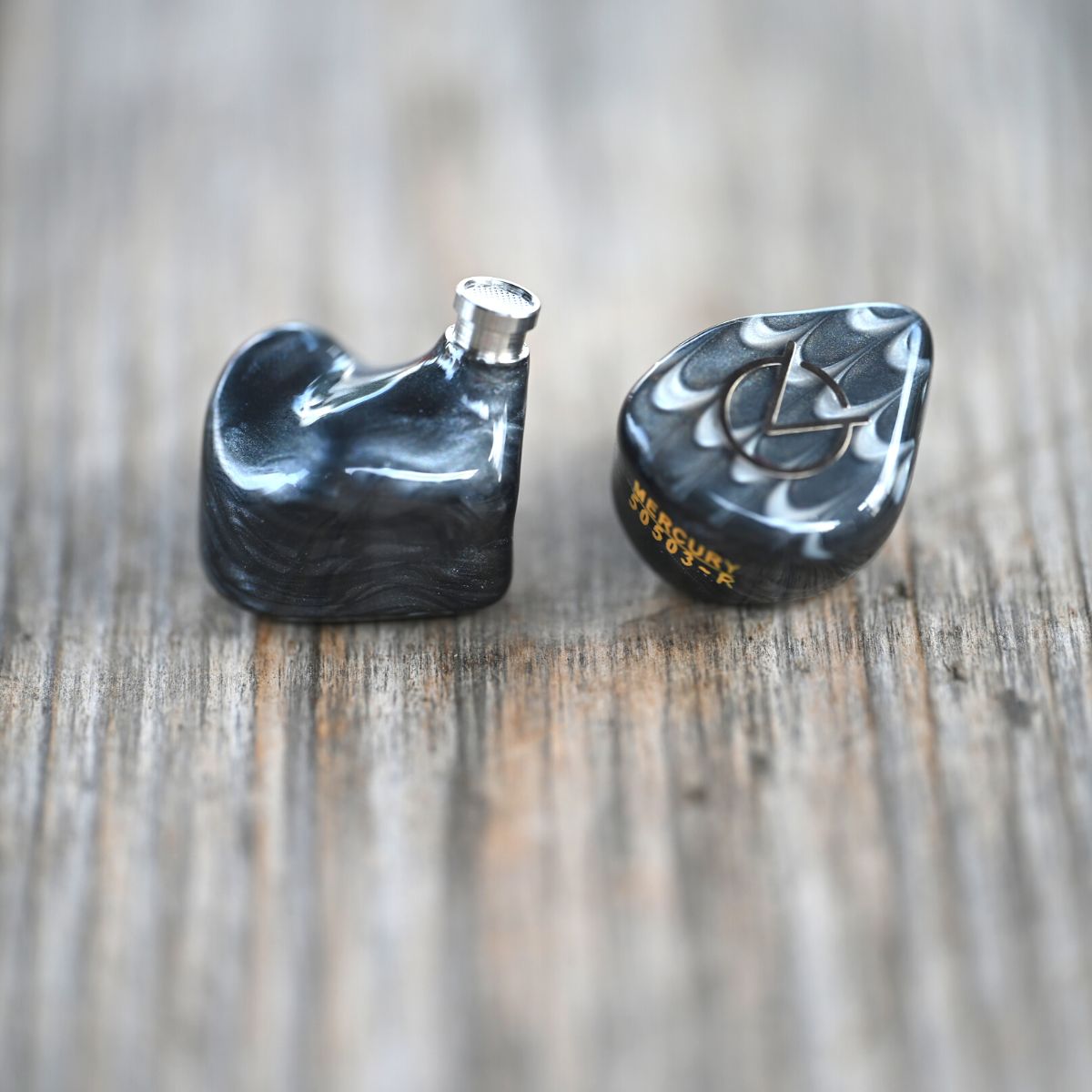 Fit
The fit is good.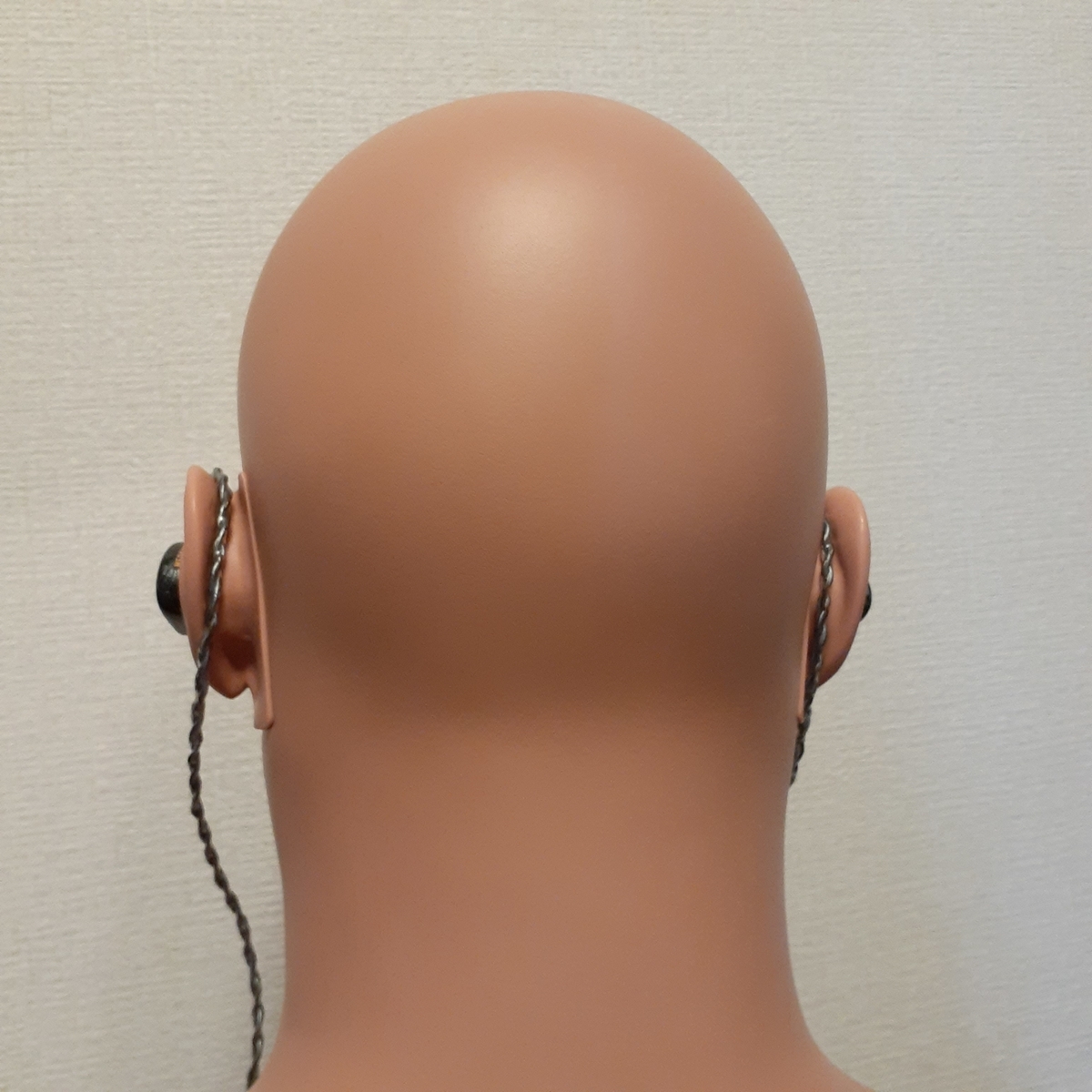 Sound quality
REW Frequency Response
audio status
Sound quality description
In this review, I use the standard eartips size L and drive it with the FiiO M15.
Open Audio Mercury is a signature with a near-neutral sound balance and an emphasis on heavy bass.
Please see here for detailed reviews on sound quality.
Lows / Bass
The Open Audio Mercury is capable of delivering a realistic sound with tight and deep low frequencies that extend well into the heavy bass range.
Rumble-rich, high-impact drum kicks and black, expansive electric bass will completely satisfy the cravings of bass enthusiasts.
And yet, the balance with the midrange is very skillfully adjusted, maintaining an exquisite presence that does not interfere with the low frequencies.
This low frequency range is unquestionably of good quality.
Mids
The midrange is almost completely neutral, portraying the heart of the music with accurate texture and balance.
The midrange, however, is less transparent, has a higher distortion rate, and is coarsely expressed. It is also flat in terms of three-dimensionality, hardly satisfying audiophiles who are faithful to the original sound. Hi-Fi devotees who place importance on resolution may consider it outdated and say that it is impossible to listen to it because of its many incidental sounds.
On the other hand, analog audiophiles who love the sound of tube amplifiers and vinyl records will find the Mercury's impressive sound, rich in harmonics and heavily distorted in the midrange, an appealing expression of unique freshness and nostalgia.
The female vocalist's voice has a unique ooze and breadth, and the overtones are amplified, giving it an ineffable lushness. The electric guitar also has a beautiful edge, with rich distortion and a unique beauty that blends into the space and casts an impressive spotlight on the music.
The rich sound, which seems to blend in with the ear, yet has a sense of distance and somewhat retro, adds an essence of nostalgia and polish to the music you hear.
The midrange of these earphones is not HiFi-like, but rather closer to the sensibilities of a generation that has listened to music on vinyl records, cassette tapes, and tube amplifiers, so they are not for everyone, nor are they modern.
However, Open Audio has managed the feat of bringing the world of retro analog audio back to life by skillfully controlling distortion and resolution. It is a difficult adjustment that can lead to disastrous results if it fails, and it is a job that requires more courage, sensitivity, experience, and care than simply seeking audio specifications. When one considers such efforts, it is here that Open Audio is found to have achieved a rare excellence in tuning. I was truly amazed at the sound.
Highs / Treble
Mercury's high frequencies are fully extended, but the brightness is a bit subdued. The clarity is therefore subdued and the sound a bit rounded, which creates a mellow richness in the impressive midrange that enhances it and contributes to making the analog seasoning realized in the midrange sound even more authentic.
Vocals are heard without the sting of S's or sharpness of consonants, and sound like they fit in the ear, while violins are heard softly, smoothly and transparently, yet extending all the way to the tips of the ears. It is clear that Open Audio has gone to great lengths even in these high frequencies to make us hear beautiful music that blends naturally with the space.
Sound quality general comment
Original Sound Fidelity: A
Recommendation: S+
Personal preference: S+
There is a well-known question that plagues sound engineers today, as state-of-the-art digital audio has made sound clearer than ever before: "Why do people still prefer the degraded sound of analog audio, and even value it more highly than the high quality fidelity of digital audio?
Why do people still prefer the degraded sound of analog audio, and even value it more highly than the high quality fidelity of digital audio, when higher quality digital audio has been achieved?
The Open Audio Mercury is a good quality saturator earphone, it adjusts resolution and enriches overtones by adding distortion. It adds color to vocals and guitars, warmth to textures, and a somewhat clumsy vintage feel to music.
To me at least, the sound is very beautiful and moving; the Mercury's acoustic space has a nostalgia-filled musical primordiality that is quite different from faithful reproduction.
Sound quality features
Pros
Rich sound with lots of incidentals
Erotic vocals
Proper focus on midrange
Heavy
Deep bass
Sparkling
Nostalgic sound with good contour extension and a sense of human skin
Good balance
Precise texture
Warmth
Comfortable to listen to
Rich harmonics
Cons
Lacks clarity
Sense of separation is not good
Resolution is not high
Not faithful to the original sound
Lo-fi sound
Lacks three-dimensionality
General comment
The Open Audio Mercury earphones have a unique harmonic and lustrous sound, and while Open Audio claims that the Mercury is tuned for beautiful female vocals, anyone listening to the Mercury will feel the eroticism of its unique, analog-inspired vocal expression. For listeners who prefer music with a touch of color, it may very well be an excellent, one-of-a-kind companion.
Purchase link