Disclaimer
This review is based on "private purchases" or "items rented for a consideration".
No remuneration or compensation, such as a manuscript fee, has been received for publishing this, and it is an honest evaluation based on measurement data from personal testing and personal opinion.
Please read the privacy policy of this website.
Recommended for people like this
People who care about the appearance of their earphones
People who like chic, classy sound
People who like to spend money
Unique Melody fans
Overview of Unique Melody Maven Pro
This review will give an overview of Unique Melody Maven Pro. A complete review of this product can be found here.
audio-sound Score
Total Score: 7.9 / 10.0
Package: 8.5 / 10.0
Build quality: 9.5 / 10.0
Fitment: 8.5 / 10.0
High range: 7.5 / 10.0
Mid range: 7.0 / 10.0
Low range: 7.0 / 10.0
Less distortion: 7.5 / 10.0
Want to see the score ranking? Click here!
Basic Specifications
Frequency response: 20Hz to 70kHz
Impedance: 30Ω
Sensitivity: 112dB
Connector: 0.78mm 2pin
Features of Unique Melody Maven Pro
The Maven Pro, an all ― new IEM with a completely redesigned titanium housing.
The Maven Pro is a premium titanium enclosure earphone with an all-new, redesigned crossover structure and driver configuration for the Maven. In addition to the traditional balanced armature drivers, two additional electrostatic drivers have been added for ultra-high frequency extension, with a frequency response reaching up to 70 kHz. This significantly extends the response and sound range. It creates a sense of speed and improved bass response. The titanium enclosure and electrostatic drivers allow the distortion rate to be kept to an absolute minimum, resulting in a more accurate representation of sound detail.
Titanium employed for shell and sound
The Maven Pro's enclosure is shaped using the latest metal 3D printers and 1200 highly precise layers. It is a complex three-dimensional structure, as can be seen by looking into the side of the enclosure and the faceplate. The jewellery-like enclosure is formed by sintering the powder using a high-powered laser at 2400°C over a period of 24 hours. Titanium has a low sound absorption coefficient and absorbs very little sound, allowing the sound to be delivered straight to the ear with minimal distortion. It also has high sound insulation properties and reduces mutual interference between drivers.
Only 12 pairs per week are produced, as the entire finishing process is done by hand
The number '12' is the key word for Maven Pro.
12 months... The craftsmen involved in production must first have at least 12 months' experience.
12 hours... The finishing of the titanium shell is done by hand over a period of 12 hours.
12 processes... The titanium shell undergoes 12 treatment processes before it shines beautifully.
12 pairs... Only 12 pairs can be produced per week. Each one is carefully finished by hand over a period of time.
Luxury case in carbon steel and black leather
Unique polygonal design in classic Italian rubbed leather.
The dark grey ultra-fibre leather, carbon steel splicing, triolithic design combining triangles and a simple black colour with a premium look and feel make the Maven Pro stand out from the crowd with its premium look and feel.
To harmonise with the overall design, gun-coloured metal fasteners are used to create a cohesive and elegant design.
Stylish earphone cable for easy handling
The Smoky Glow Litz Cable is a twisted design cable with pure copper silver-plated conductors and, to match the Holocene, both the MMCX connector and plug have a glow-in-the-dark finish, creating a cable that glows in the dark and is a pleasure to use. The cable has a glow-in-the-dark design, making it a fun cable to use. The ear guides are lightweight thanks to the use of a heat-treated, habitual sleeve. The cable is woven in a twisted design, tangle-resistant and stress-free earphone cable for daily use.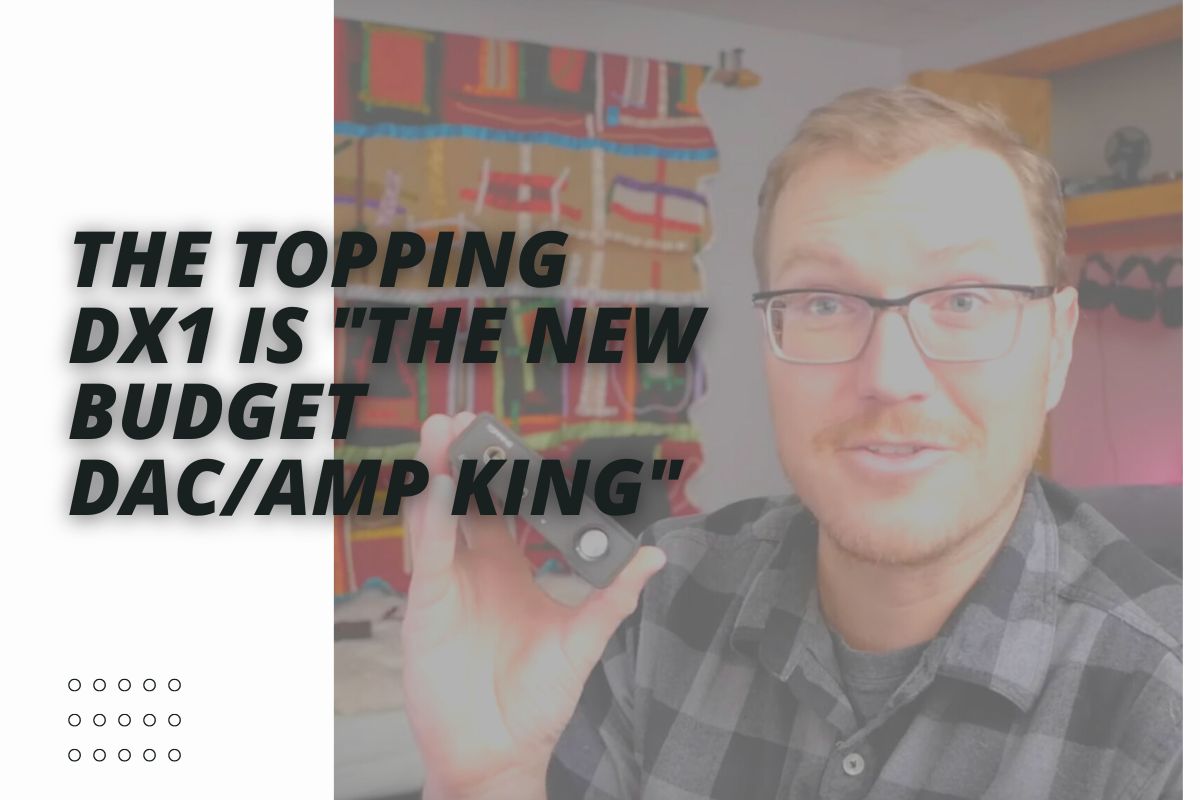 package
The package meets the price standard. Contents vary widely. The unpacking experience is quite enjoyable.
Package contents
FAudio Dark Sky
Eartips
Carrying pouch
Cleaning tools
Manuals
Build quality
Build quality meets the price standard. Detailing is quite fine and the jewellery has a luxurious feel.
Fit
The fit is good.
Sound quality
REW Frequency Response
audio status
Sound quality description
In this review, I use the standard eartips size L and drive it with the FiiO M15.
The Unique Melody Maven Pro has a deformed V- or W-shaped sound signature.
Please see here for detailed reviews on sound quality.
Lows / Bass
The low frequencies on the Unique Melody Maven Pro are slightly expansive and hot, lacking a sense of tightness.
The bass drum is thick and massive, but not tight, a little expansive and overall sounds a little muddy and shallow. It has a certain live sound because of its heat, but lacks depth and rumble, so its live sound is not accompanied by a sense of realism.
The electric bass also sounds brighter and harsher, and the blackness is nowhere near as good as it should be.
Not for bass lovers.
Mids
The Unique Melody Maven Pro has a rear-leaning, staging-oriented construction with an emphasis on depth. As a result, the mid-range is less colourful and contoured, lacks lushness and can sound muddy and blurred.
The sound tends to sound chic and elegant, so the listening comfort is relatively stable, but it lacks vivacity and tends to sound too subdued. Resolution is very high, as is typical of high-end models, and transparency is not bad.
Linearity is not good, and the sound tends to sound stuffy and tight, which is a pity as it seems that the high resolution achieved by using a large number of drivers is hardly utilised to its full potential.
Compare, for example, the sajou no hana "Tentou" with a model like the TinHiFi C2, which has a very good midrange, and you'll quickly realise that the Maven Pro lacks midrange information and misses too much sound. Why pay $2000 for a less-than-quality sound when you can get a much more decent sound in the $30 range?
At the very least, the midrange should have been built to the level of the Maverick Ti. Asking for nearly $2000 for such a stale sound will only make audiophiles laugh.
Highs / Treble
High frequencies are tuned for definition and detail is quite decent. Extensibility is not bad either.
The high frequencies are the only relatively decent part of the Maven Pro that doesn't sound very decent overall.
Due to a lack of linearity, there is no natural atmosphere in the reproduction of overtones and it does not work well with acoustic tracks. Relatively subtle cymbal crashes are clearly audible, and combined with the elegance of the midrange, it may not be a bad match for some rock and quiet Jazz, but not enough to be particularly recommended.
Sound quality general comment
Original Sound Fidelity: B+
Recommendation: D-
Personal preference: C+
The Unique Melody Maven Pro is a model with little to look at in terms of sound quality other than resolution. In terms of range and mid-range build-up, it is so poor that it is hard to believe that this is an ultra high-end model that demands an exorbitant price. The outstanding resolution may sound good on first impressions, but after a bit of time and careful listening, you'll probably find that it's too quirky to be of much use. However, if you prefer a chic sound with less colouration, you may find the Maven Pro's mid-range resonance elegant.
Fortunately, thanks to the overly ridiculous price tag, it is expected that few people will waste their money on this almost mine of an earphone. This is like an extravagance tax or VAT for audio manufacturers to swipe extra money from the wealthy who have more money than they can afford. If you are an average audiophile who wants a nice high-end earphone, this is not the earphone you should get.
In that sense, it's very fitting for the flagship of Unique Melody, a company that continues to sell products that don't have much to commend them to the wealthy almost exclusively on their looks. It's a brand for people who want to stand out on social media because it looks good in photos.
Sound quality features
Pros
High resolution
Chic and elegant
Boomy and powerful
Soundstage with a sense of depth
Cons
Lacks a sense of colour
Lacks a sense of structure
Lacks extension in the high frequency range
Low frequencies lacking in depth
Thin electric bass in relation to the kick
Imprecise texture
Confusing localisation
Excessive price for sound quality
General comment
The Unique Melody Maven Pro have a captivating design that pleases the eye with its beautifully crafted, jewellery-like appearance. Its sound emphasises a sense of depth, with a chic and elegant resonance that will leave you with a high-resolution yet classy and ear-friendly impression. It's a sound you could listen to forever. However, the sound quality, at least, is oddly disproportionate to the price and is hardly recommended. Basically, this item is for people who like to spend money rather than listen to sound.
If you're going to buy this, you might as well get the TinHiFi C2, which costs less than its VAT price, and the C2 will just make up for what the Maven Pro lacks. After a month or so of enjoying both of them, you probably won't be using the Maven Pro anymore.
Purchase link