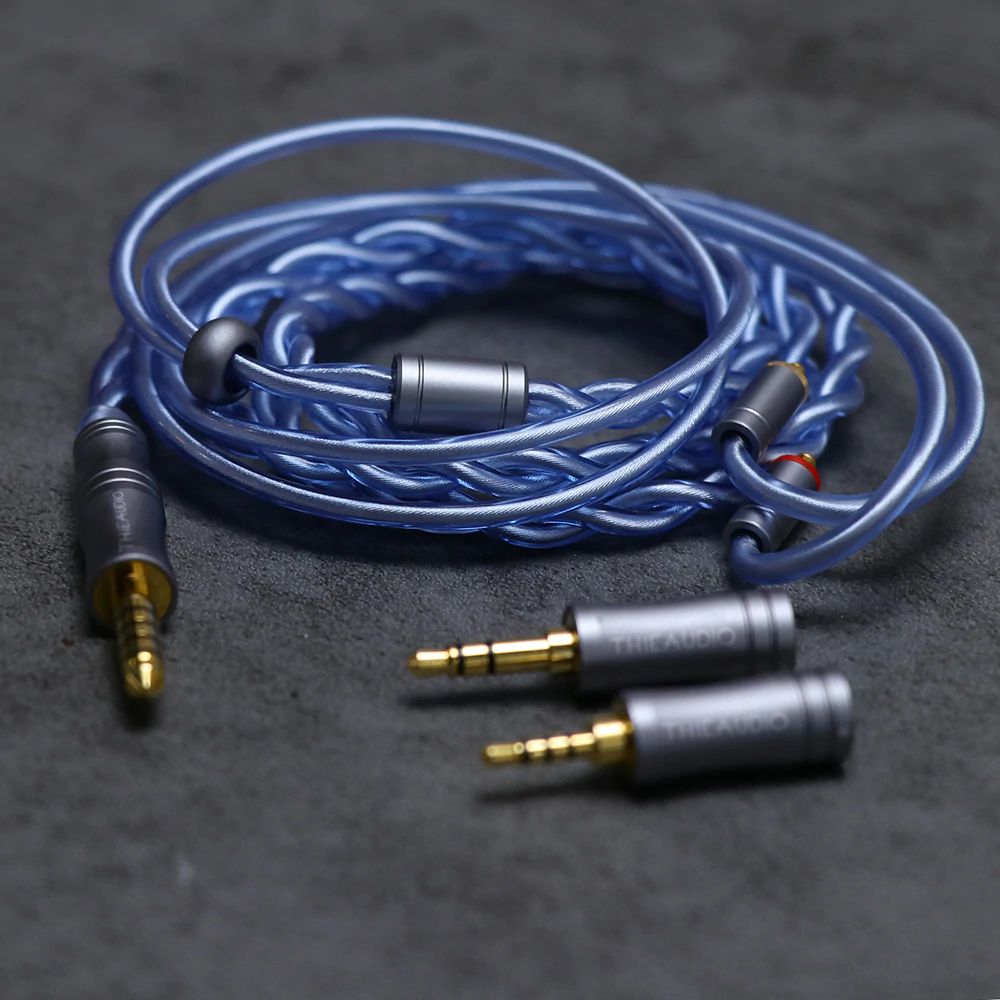 ThieAudio has released THIEAUDIO Oceania, a high-quality palladium-coated IEM cable.
Features
Excellent Hardware Accessories
Wide Compatibility
High-Quality upgrade Cable
Specifications
Cable Material: Litz Type Palladium Coated Silver Cable
AWG: 24AWG
Plug: Interchangeable 3.5mm TRS Sterero, 2.5mmTRRS /4.4mm TRRRS Balanced plug
Connector Options: MMCX/ 2PIN 0.78mm/QDC
Cable Length: 1.25m
24AWG Litz Type Palladium Coated Silver Cable
To achieve the stability and conductivity of the sound signal, Oceania adopts a complex Litz structure. THIEAUDIO Oceania is a 24AWG Litz Type upgrade cable made from 530 wires of 0.01mm and 119 wires of 0.06mm diameter palladium-plated silver wires. Ensuring the purity of the sound and excellent high-frequency performance.
Excellent Hardware Accessories
THIEAUDIO Oceania uses high-quality hardware accessories, the plugs, and splitters are very exquisite and sophisticated, highlighting the high-end elegance of the THIEAUDIO Oceania.
Wide Compatibility
THIEAUDIO Oceania is specially equipped with a compact replaceable plug design that meets the needs of different interfaces such as 2.5mm (balanced), 3.5mm (single-ended), and 4.4mm (balanced). Optional 0.78mm 2pin, QDC and mmcx conductors, you can choose whatever you want.
High-Quality upgrade Cable
Not only effectively avoids the sound distortion caused by the skin effect and the proximity effect, but also the cable has a better antioxidant effect. THIEAUDIO Oceania is wear-resistant, corrosion-resistant and high temperature resistant, and more flexible. It can ensure the durability of the wire, while at the same take into consideration of wearing feeling.
Price & Availability
THIEAUDIO Oceania is available now at Linsoul and others for $199.