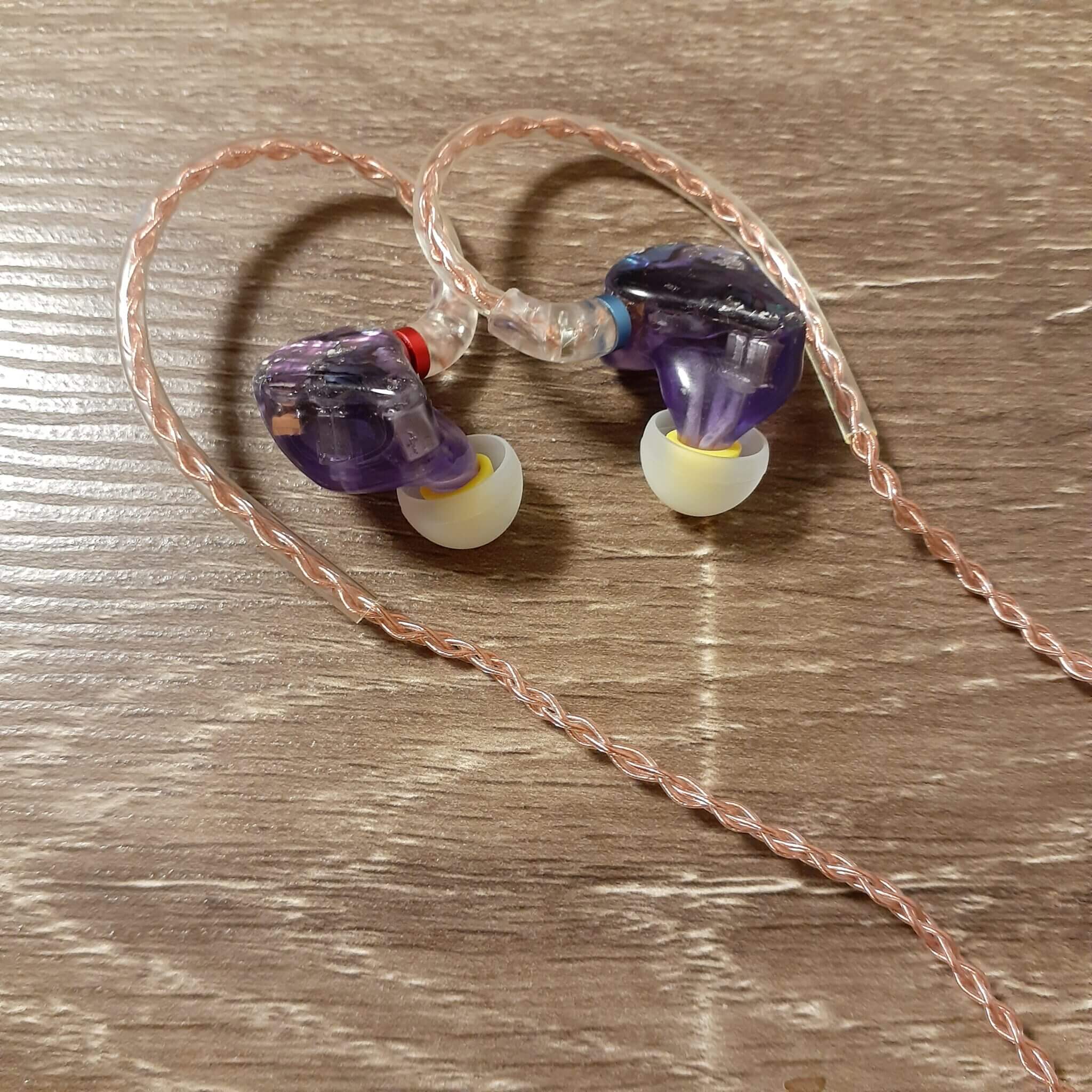 Disclaimer
This review is based on a sample provided by Audiosense to convey a sincere quality review to our readers.
No remuneration or compensation, such as a manuscript fee, has been received for publishing this, and it is an honest evaluation based on measurement data from personal testing and personal opinion.
Please read the privacy policy of this website.
Recommended for people like this
People who love audio so much that they have many amplifiers and DAPs.
People who want to enjoy a variety of sounds with one earphone
People who want to experience a real change in sound by re-cabling
Overview of Audiosense DT600
This review will give an overview of Audiosense DT600. A complete review of this product can be found here.
audio-sound Score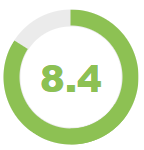 Total Score: 8.4 / 10.0
Package: 7.5 / 10.0
Build quality: 9.0 / 10.0
Fitment: 9.0 / 10.0
High range: 9.5 / 10.0
Mid range: 9.5 / 10.0
Low range: 7.5 / 10.0
Less distortion: 7.0 / 10.0
Want to see the score ranking? Click here!
Basic Specifications
Frequency response: 20Hz to 20kHz
Impedance: 16Ω
Sensitivity: 107±3dB/mW
Cable connector: MMCX
package
The package of the review unit differs from the official version and does not have an outer box.
Package contents
The accessories are expected to be almost the same as the official version, but since we don't know the final selling price, it makes the decision a little vague. Still, for less than 50,000 yen, there is no shortage. The quality of the cable may be a bit cheap.
Audiosense DT600
9 pairs of silicone eartips (3 types)
3 pairs of foam eartips
Cleaning tool
Pelican case
Build quality
Build quality is good. My unit has a good and solid engagement between the cable and the earphone body.
The design is very beautiful and clean.
Fit
The fit to the ear is relatively good.
Sound quality
Sound quality description
In this review, I will use the green axis L size among the standard eartips, and drive them with Antelope Audio Amari at the 85 ohm output impedance setting.


With the Audiosense DT600 at the 85 ohm setting, the overall sound approaches free-field flatness, with an emphasis on transparency in the midrange. The highs are also more extended, and the lows are a little weaker in volume but quite deep, so even though it is a midrange enrichment system, the sound does not gather like a fish cake, but rather sounds wide and open. For many people, this is a flat sound that is quite close to ideal.
Please see here for detailed reviews on sound quality.
Sound quality general comment
Original Sound Fidelity: S-
Recommendation: A-
Personal preference: S+
For my personal taste, the DT600 at 85 ohm output is a top-notch earphone as it produces a sound that suits my musical taste. If you want to experience great sound quality with your DAP, you can use the Etymotic Research ER38-24 to drive it with near optimal balance.
The sound balance at 85 ohm output is quite good and recommended, but the problem is that not everyone can enjoy that sound, and I have no idea what these earphones sound like when connected to a device with an output impedance of 85.3 ohms or higher.
These are earphones that not only make you hear different sounds depending on the device driving them, but also make you hear a slightly different overall picture even with a 1 ohm difference. With such a subtle change in feel, it is easy to predict that even a small change in cable resistance will change the sound quality considerably. Probably the higher the quality of the cable, the less interesting the sound will be.
In fact, Audiosense has confirmed that the sound quality of these earphones changes with the cable, and they want Japanese fans to enjoy the re-cabling effect with the DT600.
Sound quality features
Pros
Good sound balance
Flat Sound
High clarity
Sharp and crisp
High definition and graininess
The sound is clear and sharp, but relatively less tiring to listen to.
Rich and enveloping feeling
Suitable for people who want to enjoy re-cabling
Cons
Sound quality varies too much depending on the drive
Low resolution
Vague sound overall
Sound balance deteriorates when played on a DAP with low output impedance
General comment
The Audiosense DT600 is a very geeky earphone that only those who have many audio devices such as DAPs, portable amplifiers, desktop amplifiers, etc. will find joy in. These earphones are really a core product for people who enjoy driving their own favorite sound by making full use of amplifiers and re-cabling, as the sound changes depending on the connected devices. Moreover, the sound balance is maintained at a reasonably good level, while the midrange and high frequencies change, bringing true re-cabling fun. With Audiosense DT600, we can change the combination of our audio chain and go out with a different sound every day. The design is also excellent. This is a product for audio perverts in the truest sense of the word.
Purchase link