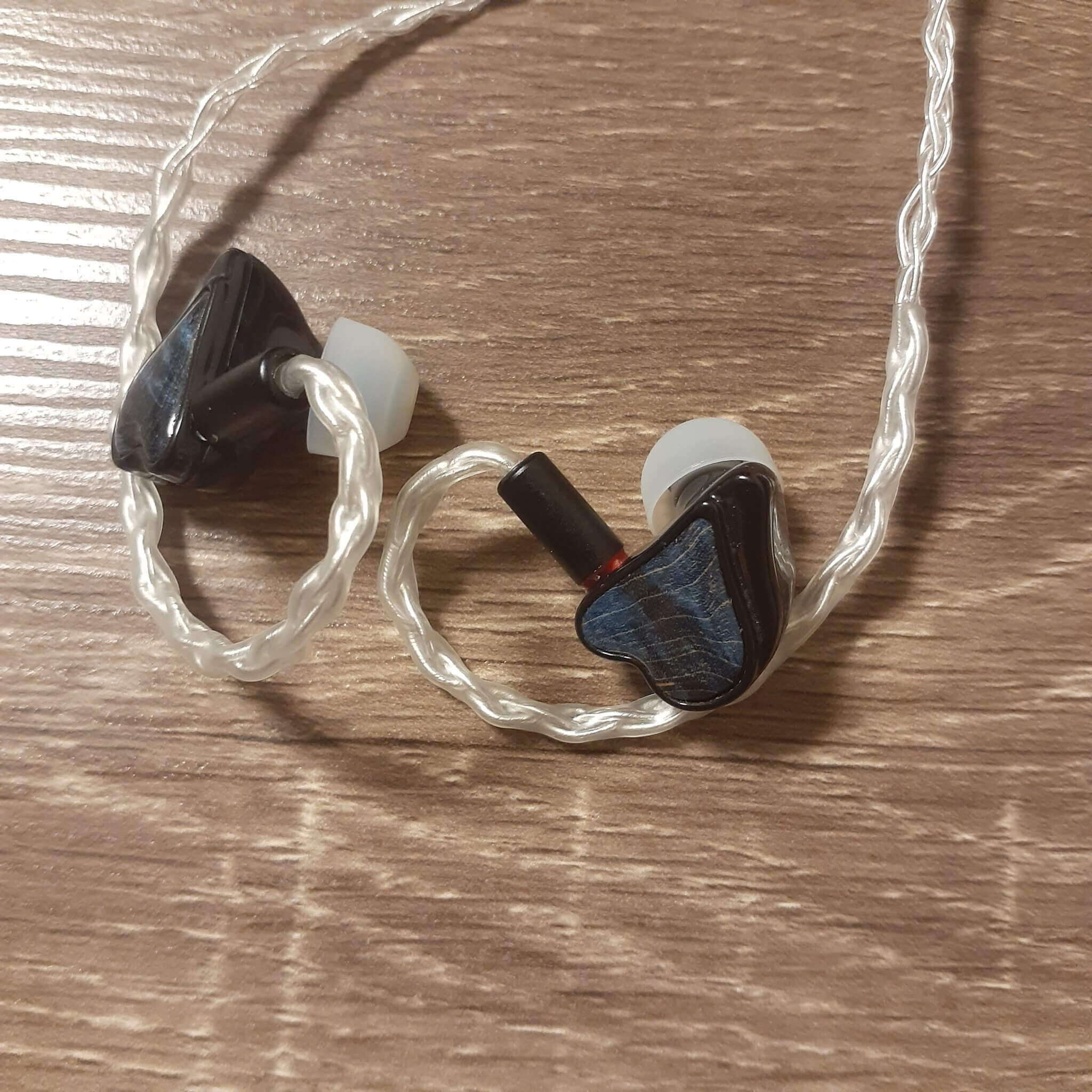 Disclaimer
This review is based on a sample provided by HiFiGO to convey a sincere quality review to our readers.
No remuneration or compensation, such as a manuscript fee, has been received for publishing this, and it is an honest evaluation based on measurement data from personal testing and personal opinion.
Please read the privacy policy of this website.
Recommended for people like this
People who like a fuller sound
People who like a warm listening sound
People who like a well-balanced sound
People who value cost performance
Overview of Geek Wold GK10
This review will give an overview of Geek Wold GK10. A complete review of this product can be found here.
audio-sound Score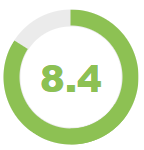 Total Score: 8.4 / 10.0
Package: 6.0 / 10.0
Build quality: 6.5 / 10.0
Fitment: 9.0 / 10.0
High range: 9.0 / 10.0
Mid range: 8.5 / 10.0
Low range: 8.5 / 10.0
Less distortion: 9.0 / 10.0
Cost performance bonus: 11.0 / 10.0
Want to see the score ranking? Click here!
Basic Specifications
Frequency response: 20Hz to 30kHz
Impedance: 8Ω
Sensitivity: 106dB/mW
Cable connector: 0.78mm 2pin
package
The Geek Wold GK10 package is available at ...... I can't say I'm flattered.
These days, Chinese earphones have decent packaging, and even those under $5,000 are of reasonable quality and at least have a cover, but the packaging of the gk10 is ...... It's very cheap.
Package contents
The accessories are relatively complete. There are enough eartips.
Geek Wold GK10
Silicon ear tips
Carrying pouch
User Manual
Build quality
The build quality is cheap.
Fit
The fit to the ear is relatively good.
Sound quality
REW Frequency Response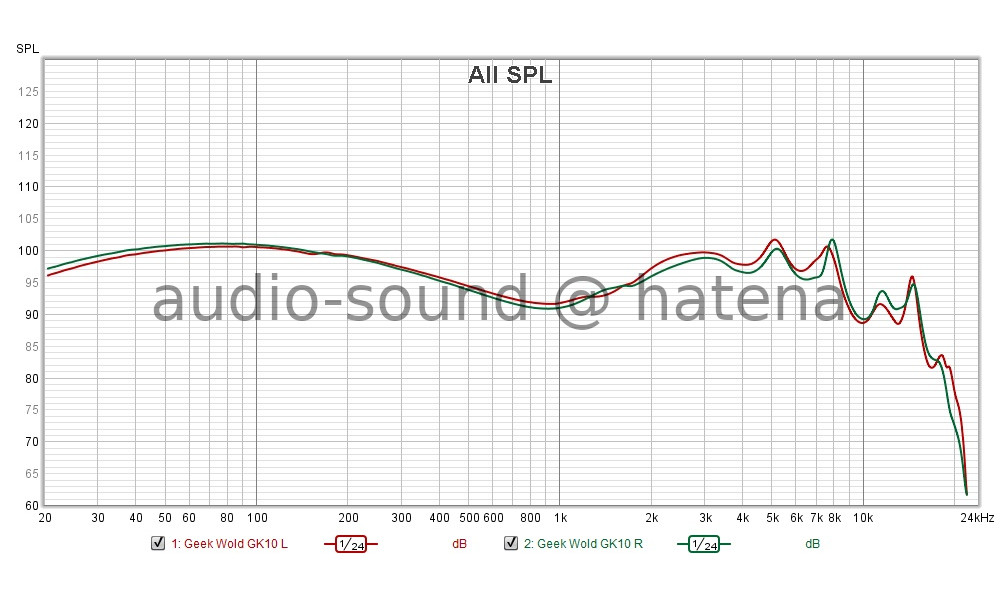 Sound quality description
I will be reviewing the standard eartips, using the transparent umbrella size L.
The sound of the Geek Wold GK10 is what I would call a warm, gentle neutral sound with fuller mids and lows, a well-balanced sound that provides a comfortable listening style. While some of the cheaper piezo driver models have a crunchy sound, the GK10 has a smooth textured high frequency with very little grinding or stabbing.
Please see here for detailed reviews on sound quality.
Sound quality general comment
Original Sound Fidelity: A-
Recommendation: A
Personal preference: A
The Geek Wold GK10 is a good listening earphone in terms of sound quality, for the price. It is not an earphone of high resolution, but the localization is relatively accurate, with a reasonable amount of resonant information, allowing you to enjoy your music in a relaxed and comfortable way.
The midrange is actually quite fuzzy, but because the highs are so impressive and crisp, the lack of consistency in the sound image is hard to notice, and this shortcoming will not bother most people. Unless you are an audiophile with a penchant for neutral sound, you will hardly notice it.
Conversely, vocalists and DTMers who are on the opposite side of the spectrum from the audience will easily see the shortcomings of these earphones and think that the sound quality is not as good as its reputation.
Sound quality features
Pros
Relatively close to neutral
Proper focus on midrange
Calm and elegant
Fullness of sound
Stable listening comfort
Good localization
Cons
Low imaging capability
Lack of depth
Lack of scalability
General comment
The Geek Wold GK10 has a mild V-shaped or M-shaped signature, with a warm, full, and stable sound that is comfortable to listen to. This type of sound is also popular among general consumers, just as the final E3000 and SHURE SE215 with similar signatures are rather popular. It is not suitable for audiophiles because it tends to lack consistency in sound image, but it is a relatively easy product to recommend in this price range because it has a good balance of detail and listenability, and the entire music is less distracting and more comfortable to listen to.

Only the build quality is slightly inferior, but in terms of sound quality, it is rather excellent.
Purchase link