Disclaimer
This review is written based on a "private purchase" or "product rented for a price".
No remuneration or compensation, such as a manuscript fee, has been received for publishing this, and it is an honest evaluation based on measurement data from personal testing and personal opinion.
Please read the privacy policy of this website.
Recommended for people like this
People who want to hear beautiful and colorful vocals with a beautiful breath.
People who like lustrous guitar sounds
People who value sound field
Grado fan
Overview of GRADO SR225X
This review will give an overview of GRADO SR225X. A complete review of this product can be found here.
audio-sound Score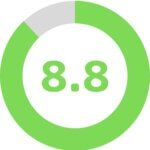 Total Score: 8.8 / 10.0
Package: 7.0 / 10.0
Build quality: 8.0 / 10.0
Fitment: 8.0 / 10.0
High range: 8.5 / 10.0
Mid range: 9.5 / 10.0
Low range: 8.0 / 10.0
Less distortion: 8.0 / 10.0
Want to see the score ranking? Click here!
Basic Specifications
Frequency response: 20Hz to 22kHz
Impedance: 38Ω
Sensitivity: 99.8dB/mW
package
GRADO's packaging is rather simple. The packaging of GRADO is rather simple, and the lack of unnecessary luxury makes it eco-friendly, easy to dispose of, and environmentally friendly.
Package contents
There is no shortage of accessories. The package includes the following:
GRADO SR225X
3.5mm to 6.35mm adapter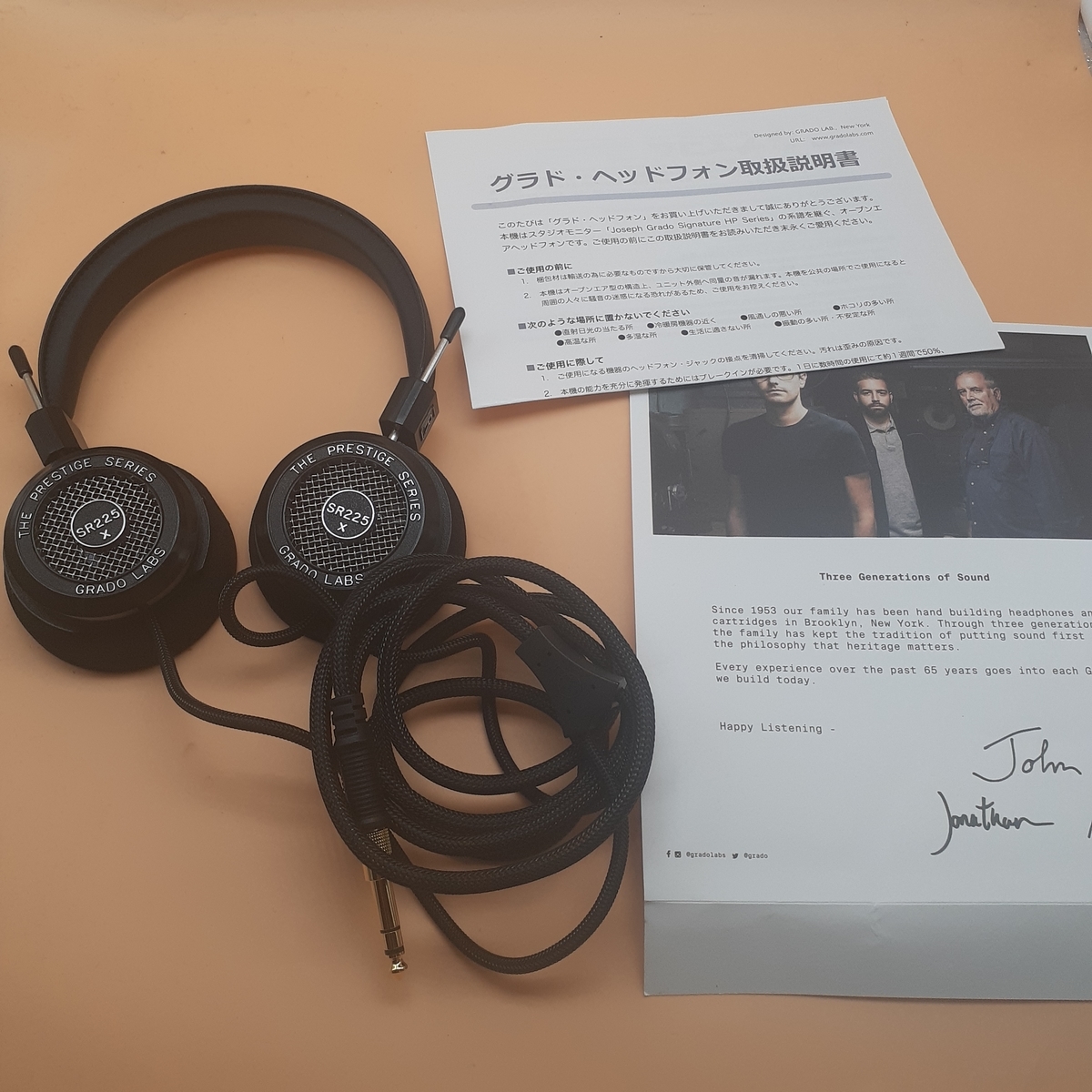 Build quality
The build quality of the unit meets the price standard. However, the durability of the parts that hold the earcups in place and other parts is as GRADO as ever, so it is naturally not suited for applications that require vigorous movement.
Fit
The part against the ear is hard, so the fit is not bad, but a little firm. Breathability is good, with little steaminess, but sound insulation is not at all good.
Sound quality
GRADO SR225X is one of the best choices for erotic sound lovers who love the most sexiest vocals that emphasize exhale and sweet mellow sounding guitar sounds and piano. To make the lustrous midrange heard, GRADO has created a sound field with a unique sense of stage, and has worked its best magic on the SR225X.
The following review was tested with a FiiO M15.
Please see here for detailed reviews on sound quality.
Sound quality general comment
Original Sound Fidelity: A
Recommendation: S+
Personal preference: S+
With GRADO's magical and seductive midrange, the SR225X offers a supremely erotic sound that can only be experienced with this product. It is not faithful to the original sound, but it is nostalgic and sweet, especially with guitars and vocals, which could not be more seductive.
Sound quality features
Pros
Seductive mellow sound
Sweet vocals with beautiful breath
Sweet, glossy, nostalgic guitar
Mellow and erotic sound
Wide sound field
Cons
Lacks low-frequency depth
Lacks sharpness of attack
Floaty, frivolous, flirtatious sound
General comment
If you like the sweetest, sexiest sound, you should not miss the GRADO SR225X. Mellow, lustrous, breathtakingly beautiful vocals and sexy guitars make for a sweet moment. It is not faithful to the original sound, but it offers another dimension of sound that you cannot experience anywhere else.
Purchase link
GRADO SR225X
$225.00

amazon.com