Disclaimer
This review is based on "private purchases" or "items rented for a consideration".
No remuneration or compensation, such as a manuscript fee, has been received for publishing this, and it is an honest evaluation based on measurement data from personal testing and personal opinion.
Please read the privacy policy of this website.
Recommended for people like this
People who like dynamic sound
People who value low-frequency depth
People who value detail
People who value clarity
People who value sound balance
People who value cost performance
Overview of KZ ZVX
This review will give an overview of KZ ZVX. A complete review of this product can be found here.
audio-sound Score
Total Score: 9.5 / 10.0
Package: 8.0 / 10.0
Build quality: 9.0 / 10.0
Fitment: 8.5 / 10.0
High range: 9.5 / 10.0
Mid range: 10.0 / 10.0
Low range: 9.5 / 10.0
Less distortion: 9.0 / 10.0
Cost performance bonus: 12.5 / 10.0
Want to see the score ranking? Click here!
Basic Specifications
Frequency response: 20Hz to 40kHz
Impedance: 25±3Ω
Sensitivity: 109±3dB
Cable connector: 0.75mm 2pin
Features of KZ ZVX
10mm dual-cavity super linear dynamic unit with
4.8 micron diaphragm
4-layer voice coil
All-metal shell and superior exterior design
Features geometry and modernist curvilinear aesthetic design
Equipped with high parity OFC cable with widely compatible 2-pin interface
The KZ ZVX is a high performance earphone featuring a 10mm dual cavity super linear dynamic unit.The KZ ZVX features a full metal shell and fully follows the manufacturing process of a luxury accessory. It retains the classic ergonomic look of KZ products while adopting a geometric, contemporary and sophisticated curvilinear aesthetic design. Equipped with high-purity oxygen-free copper flat cables, which have high signal transmission efficiency and guarantee good sound quality, the KZ ZVX features a widely compatible 2-pin interface, allowing you to switch to different wire styles and enjoy your music freely.
New dynamic driver unit concentrating the latest acoustic technologies
The KZ ZVX is equipped with a 10mm dual cavity super linear dynamic unit. Unlike the same type of units found in expensive earphones, various innovations have been implemented based on this dynamic unit: the KZ ZVX uses a diaphragm with a diameter of approximately 4.8 microns, which is the same size as the KZ ZVX's original diaphragm. Compared to conventional diaphragms, the mass is significantly reduced, overall vibration sensitivity is improved, and sound is produced without loss of detail.
Four-layer voice coil for amazing sound
Conventional dynamic units are mainly equipped with double-layer voice coils, the main consideration being to ensure sufficient space between the T-iron and the magnet. This was to avoid NG due to dimensional tolerances caused by the assembly process. The KZ ZVX now uses a four-layer voice coil design, reducing the magnetic gap from approximately 0.3 mm to approximately 0.15 mm. Low frequency performance is improved over conventional dynamic units with double-layer voice coils.
Beautiful Design
The KZ ZVX features a fully metal shell and follows the luxury accessory process to perfection. Each step from die casting, CNC, polishing, electroplating, and laser is strictly controlled to achieve a perfect overall appearance. the KZ ZVX is built with a superior design that will become the aesthetic reference for earphones to come.
Ergonomic and Comfortable to Wear
The KZ ZVX continues the classic ergonomic look of KZ products with a geometric, modern, curvilinear aesthetic design. Not only does it have an artistic appearance, but it also offers excellent wearing comfort.
Compatible 2-PIN interface
The KZ ZVX is equipped with a high-purity oxygen-free copper flat cable that guarantees high signal transmission efficiency and sound quality. It also features a widely compatible 2-PIN interface that allows switching to different wire styles according to listening preferences.
An entry-level product that shocks the high-end market
The KZ ZVX combines great looks with excellent sound quality derived from good materials: data measured by the KZ Acoustics Laboratory points to a sound quality that rivals those of brands that develop high-end products. With its innovative dynamic unit and voice coil design, and geometric, modern, curvaceous design, the KZ ZVX will be a breath of fresh air in the earphone market.
package
Package meets price standard.
Package contents
KZ ZVX
Eartips (Foam type)
Manuals, etc
Build quality
Build quality meets the price standard. The exterior is pretty cool; the detailing is a notch up from the CCA CXS.
Fit
The fit is good.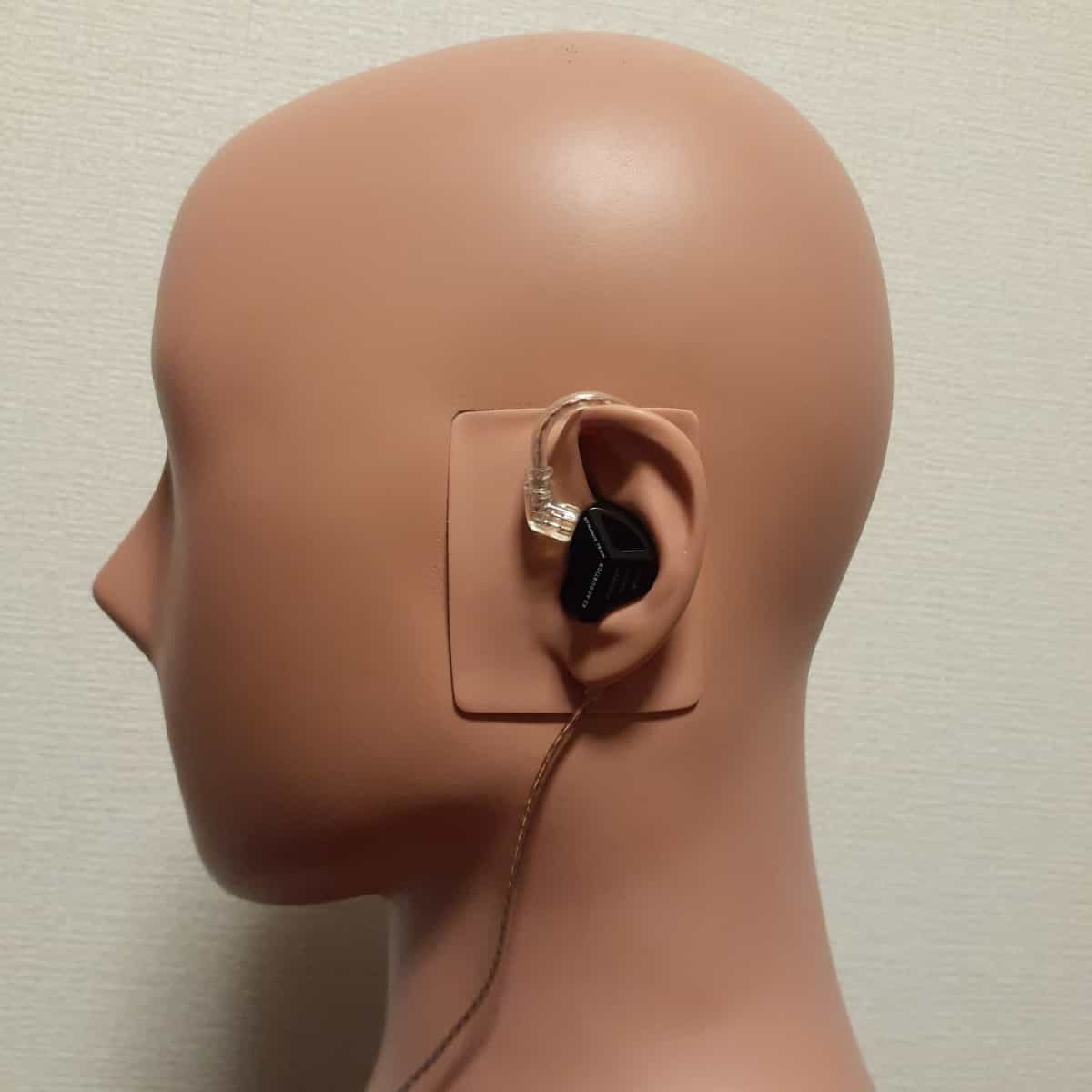 Sound quality
REW Frequency Response
audio status
Sound quality description
In this review, I use the standard eartips size L and drive it with the FiiO M15.
KZ ZVX has a neutral-conscious, full midrange sound signature.
Please see here for detailed reviews on sound quality.
Lows / Bass
The low frequencies of the KZ ZVX are fairly linear and reach relatively deep.
The bass drum sound is massive and powerful enough to sound thick and muscular, and the sense of presence is not bad, as the rumble is also reasonably perceptible. The impact is felt well enough.
The electric bass is black and tight with good tightness and excellent depth.
The level of depth and volume is sufficient to satisfy bass lovers, but like the majority of KZ products, the presence of low frequencies is a bit strong, so this is not for those who do not like strong low-frequency sounds.
Mids
The midrange of the KZ ZVX is tuned close to neutral. Resolution is sufficient and transparency is at a high level to reproduce a sufficiently clear, lush, and natural texture that will generally satisfy audiophiles.
The midrange is tuned to sound slightly rounded at the edges and perhaps slightly dark in the center, but the highs have sufficient luminance and definition to provide a high sense of detail. However, the luminance may be a bit too high for the midrange, so the sound tends to sparkle and sounds a bit metallic. Of course, this is more of a problem on the high-frequency side than in the midrange.
The midrange alone has been tuned with an emphasis on smoother sound image consistency compared to the previous generation models such as CCA CXS and KZ ZNA, suggesting that the experience gained with Ling Long and others has been fed back.
Compared to the midrange of the previous generation of CXS and ZNA, the midrange of the ZVX is softer, rounder, and more pleasing to the ear, but it has lost some of its solidity and is slightly less constructive. This has a slight negative impact on the sense of localization, and there is less separation in the midrange than in these previous generations, and the sense of localization may seem slightly less clear. However, this is not to the point that it is difficult to understand. The midrange seems more spacious and a little wider than the CXS and other models. It can be judged that instead of a slight loss of the monitor feel, the density of the midrange has been reduced and listening comfort has been improved.
Highs / Treble
The high frequencies of the ZVX are tuned for definition. Extension is slightly lacking.
The high frequencies of the KZ ZVX are more focused on higher highs compared to the previous generation CCA CXS, with improved subtlety and airiness. This results in a more luminous, and detailed sound. However, it does tend to sound a little more metallic, and while acoustic guitar nail plucking, for example, now sounds as clean as platinum, cymbal crashes, for example, are a little more clattering and crackling, making them sound rougher.
Also, vocals sound cleaner and thinner than on the CXS.
Sound quality general comment
Original Sound Fidelity: A
Recommendation: S
Personal preference: S
The KZ ZVX proves that KZ is on a path of tireless progress: the ZVX offers improved transparency, a smoother and more comfortable listening experience, and a greater sense of range than the previous generation CCA CXS. It has a slightly wider and softer midrange than the more monitor-like CCA CXS, but the improved sense of detail makes it a slight improvement over the CXS in overall performance.
In terms of overall sound quality, KZ can be considered to have almost completely caught up with established brands such as Moondrop and TANCHJIM with the ZVX.
Sound quality features
Pros
Good resolution
Wide audible midrange
Natural texture
Excellent detail
Delicate
Heavy, deep bass
Stable listening comfort
Good dynamism
Clear with low distortion
Good sound image consistency
Cons
Lacks some sense of structure
Lacks a little high-frequency extension
Low-frequency depth could use a little more
Slightly less localization than CXS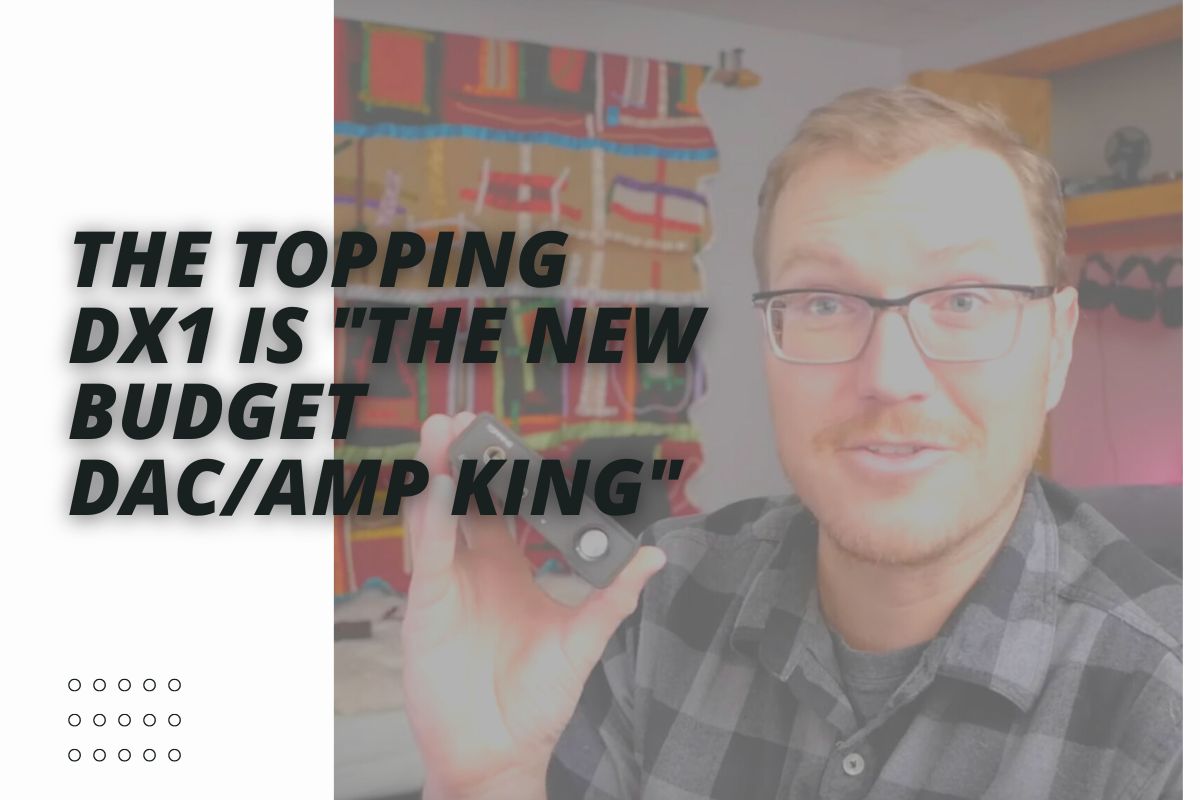 General comment
The KZ ZVX offers excellent build quality at a very low price point, and in terms of sound quality, it is even more refined than the previous generation CCA CXS, with improved detail and transparency from the CXS, improved sound image consistency, and a cleaner sound in the midrange for greater listening comfort. Through the KZ ZVX, KZ has shown solid progress from the previous generation and has once again demonstrated that it can produce a sound that rivals the best brands.
Purchase link