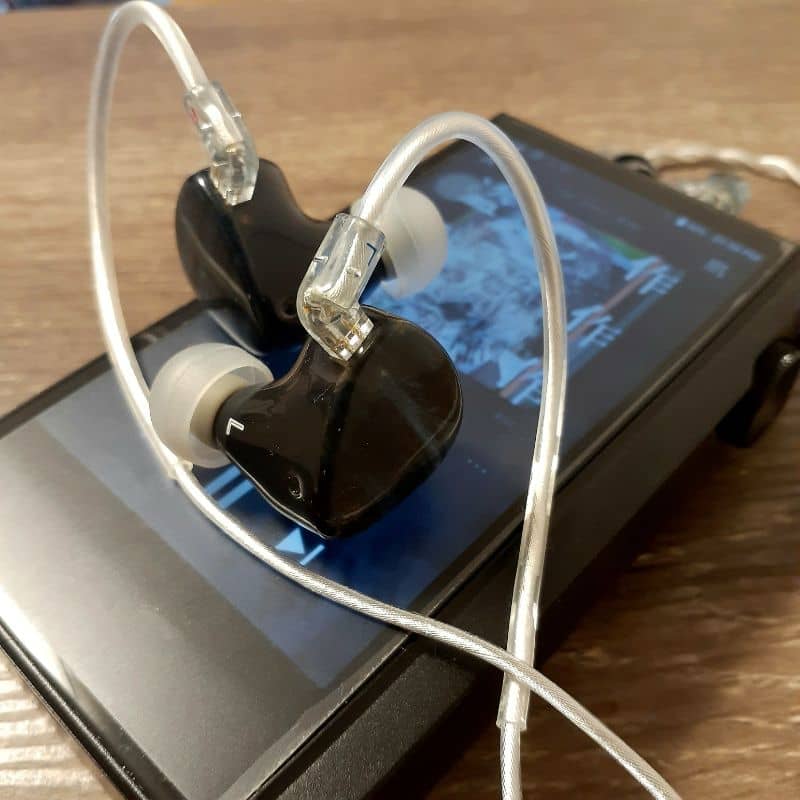 Disclaimer
This review is based on a sample provided by Shuoer to convey a sincere quality review to our readers.
No remuneration or compensation, such as a manuscript fee, has been received for publishing this, and it is an honest evaluation based on measurement data from personal testing and personal opinion.
Please read the privacy policy of this website.
Recommended for people like this
People who like delicate and high resolution sound
People who like an analytical monitor flat sound
People who like detail sound
People who are interested in cost performance
Overview of Shuoer EJ09
This review will give an overview of Shuoer EJ09. A complete review of this product can be found here.
audio-sound Score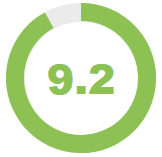 Total Score: 9.2 / 10.0
Package: 8.5 / 10.0
Build quality: 9.0 / 10.0
Fitment: 9.0 / 10.0
High range: 10.0 / 10.0
Mid range: 9.5 / 10.0
Low range: 8.5 / 10.0
Less distortion: 8.0 / 10.0
Cost performance bonus: 11.5 / 10.0
Want to see the score ranking? Click here!
Basic Specifications
Frequency response: 20Hz to 30kHz
Impedance: 20±2Ω
Sensitivity: 110±1dB/mW
Cable connector: 2pin 0.78mm
About Shuoer
Shuoer Acoustics is one of the best-known brands in the industry as a manufacturer of electrostatic IEMs, known for its high-quality in-ear monitors, especially the Shuoer Tape Pro, an EST (electrostatic) driver IEM in the entry-level price range. However, the brand's products are not limited to just low prices.
This manufacturer has a solid development and manufacturing capability with a group of professional engineers skilled in the design and production of advanced driver technology. They not only show their outstanding ability in manufacturing high-end models of their own brand products, but also undertake the production of other brands' products in their entirety.
Features of the Shuoer EJ09
The Shuoer EJ09 is the latest flagship in-ear monitor model to lead the pack in its class and is offered as a direct upgrade of the EJ07. While the EJ07 had a 7-driver hybrid setup (Quad EST + 10mm DD + Dual BA), the latest EJ09 has a premium 9-driver hybrid setup (5EST + 3BA + 1DD) on both sides. Users can choose from two different end options when purchasing the EJ09: 3.5mm single ended or 4.4mm balanced end plugs.
Premium hybrid driver configuration
Five electrostatic drivers per side
Three balanced-armature drivers per side
One dynamic driver unit
Custom face panel option
Can be ordered with 3.5mm single-ended/4.4mm balanced termination option
2-pin 0.78mm connector
Flagship Performer
With the Shuoer EJ09, you can take flagship-grade audio performance with you wherever you go.
The Shuoer EJ09 is a flagship grade IEM with high quality HiFi acoustic performance. This IEM features an ergonomic premium earshell that houses a 9-driver hybrid setup on both sides. This model performs exceptionally well with excellent extension at both the high and low ends, rich punchy bass, natural vocals, and an airy soundstage. Not only does the music sound detailed, it also sounds lifelike and immersive, taking the music experience to a whole new level.
Premium Electrostatic Driver
Shuoer is a brand that is proficient in EST drivers. EST (Electrostatic) is a premium driver that was previously only used in high-end headphones because it required a large amount of power to function properly.
In the last few years, the technology has advanced rapidly and various brands are now beginning to implement EST technology in their smaller IEMs.
Shuoer has already shown that they are proficient in this new technology by using EST drivers in their Tape, Tape Pro, Singer, and EJ07. All of these flagship Shuoer products have received a lot of positive reviews for their quality detail reproduction.
In the flagship EJ09 model, you can expect better and more detailed audio output with five EST drivers per side, three BA drivers and one DD driver.
Various end plug options
Users can purchase the flagship EJ09 with two different end options: one is a single-ended 3.5mm termination that supports high-resolution players, smartphones, and other sources. The other is a 4.4mm balanced termination option. This will support high-resolution players and DAC/AMP systems with a balanced 4.4mm headphone output option.
package
Since the Shuoer EJ09 is based on made-to-order production, the exterior of the package seems to be simple.
However, inside the outer box is a compact yet well-made inner box. The inner box is divided into two layers: the upper layer contains the accessories, and the lower layer contains the earphones and cables in a metal earphone case.
Package contents
The contents include the earphones, 8 pairs of 3 types of ear tips, carrying case, cleaning tool, and instruction manual.
Build quality
The build quality of the earphones themselves is good. At first glance, they may not seem that flashy or that great in terms of luxury. However, it has a good fit that provides comfortable sound insulation and is well built.
The face panel seems to be selectable.
Fit
The casing is a bit thick, but it provides excellent sound insulation and prevents sound leakage to a great extent. They seem to fit well in small ears.
Sound quality
The Shuoer EJ09's main attraction is the unparalleled, highly sensitive high frequency sound of its five electrostatic drivers, and despite its rather large number of multi-driver configurations, it features an overall low distortion rate, low crossover distortion, and a very balanced flat sound. Tuning seems to have been done quite carefully.
Please see here for detailed reviews on sound quality.
Sound quality general comment
Original sound fidelity: A+
Recommendation: S+
Personal preference: S+
The Shuoer EJ09 has a modern monitor sound that combines high definition, high range, and high information content. This ensures practical sound quality.
The analysis of its sound is very high, and even the most densely composed vocaloid songs these days will elicit enough detail to ensure the reliability of the analysis, with edges carefully delineated and each sound properly separated and heard in detail.
The price is comparable to the popular Campfire Audio ANDROMEDA 2020. However, it seems to me that it will probably outperform the ANDROMEDA 2020 for many people in terms of sound.
The ANDROMEDA 2020 has more micro-detail, but is prone to rattling, stabbing consonants, more distortion overall, and will sound lower in the mids and highs than the EJ09.
The EJ09, on the other hand, tends to be crunchy and has a tendency to make vocals sound more abrasive, but it is more informative and analytical than the Andromeda, and has a more precise, clear, and engineered sound. This model costs about $1500.
This model is about $1500, but its sound may be able to compete with $3000 class.
Sound quality features
Pros
Appropriate focus on the midrange
High analytical ability
Clean, delicate vocals with rich nuances
High sense of detail
High level of clarity with good uniformity throughout the range
Well balanced, close to neutral
High level of clarity
High quality monitor sound that can withstand professional use
Less tiring to listen to in spite of its high definition
Excellent clarity and high information content
Crisp and clear sound

Cons
Tends to produce a strong grinding sound
Crunchy, metallic sound that can easily give a hard impression
Lack of depth in the low end.
May need a little more release in the ultra-high frequencies.
General comment
To be honest, I've never really seen much value in high-end earphones. My music listening was good enough with cheaper earphones, and they even had better monitoring capabilities than high-end earphones, so I had no need to pay more than $1000 for earphones. However, the sound of the Shuoer EJ09 easily overcame my experience. There was just a violent descriptive power that was truly otherworldly. I was clearly thinking to myself, "$1500 for this? This is too cheap." I was dominated by thoughts that clearly made no sense to me, and I'm still baffled by myself.
Anyway, this earphone's out-of-the-ordinary monitoring capability will definitely take the music experience to a new level for many people. And the makers of Shuoer are clearly crazy for creating this sound.
Purchase link