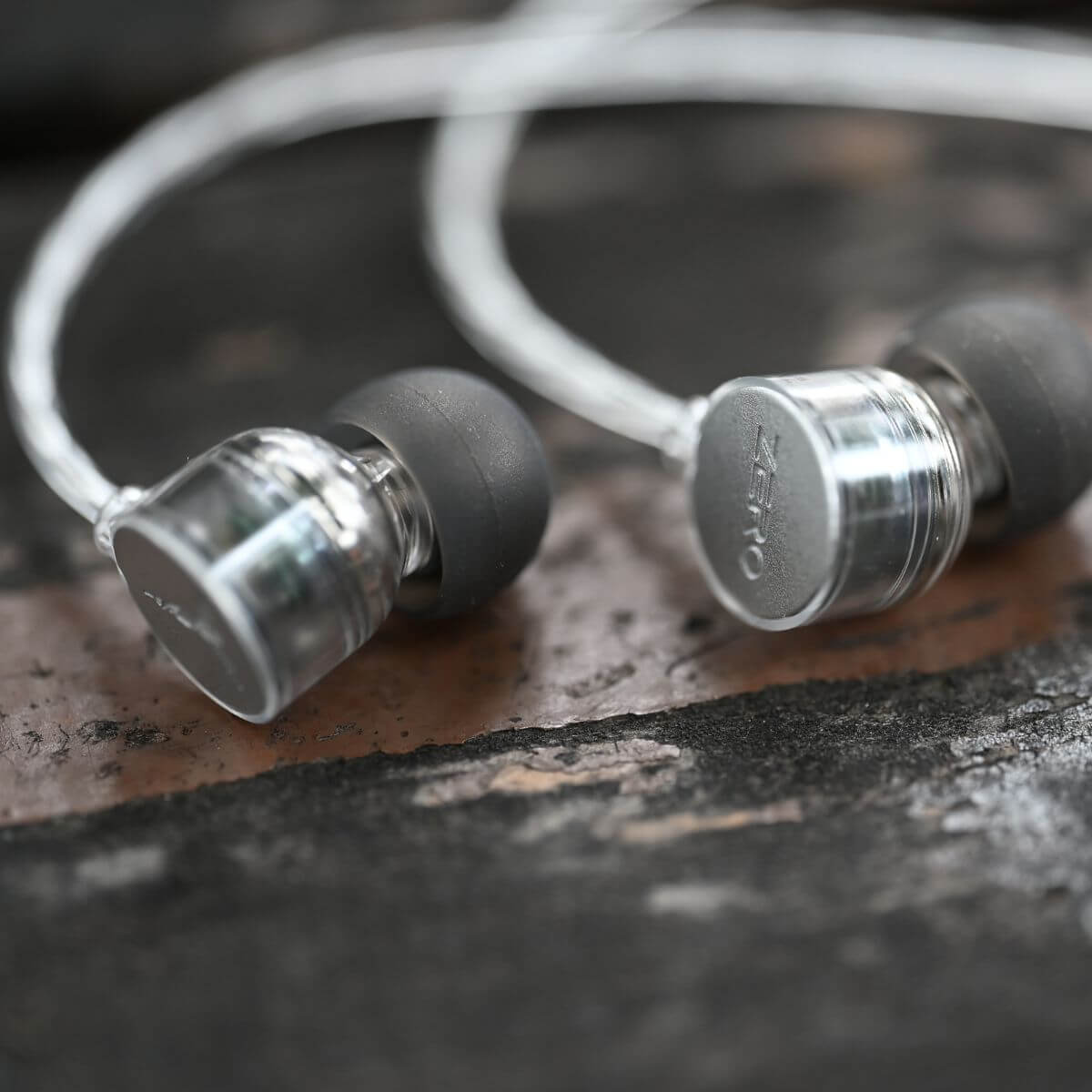 Disclaimer
This review is written based on a "private purchase" or "product rented for a price".
No remuneration or compensation, such as a manuscript fee, has been received for publishing this, and it is an honest evaluation based on measurement data from personal testing and personal opinion.
Please read the privacy policy of this website.
Recommended for people like this
People who like bright sound
People who care about sound balance
People who care about localization
People who like gorgeous sound
People who value exhilaration
People who value cost performance
Overview of TANCHJIM ZERO
This review will give an overview of TANCHJIM ZERO. A complete review of this product can be found here.
audio-sound Score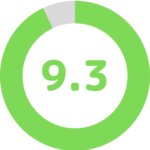 Total Score: 9.3 / 10.0
Package: 8.0 / 10.0
Build quality: 8.5 / 10.0
Fitment: 8.0 / 10.0
High range: 9.5 / 10.0
Mid range: 10.5 / 10.0
Low range: 9.0 / 10.0
Less distortion: 8.5 / 10.0
Cost Performance Bonus: 12.5/10.0
Want to see the score ranking? Click here!
Basic Specifications
Frequency response: 5Hz to 20kHz
Impedance: 15.5Ω
Sensitivity: 115dB
Features of TANCHJIM ZERO
Lightweight and comfortable design
Premium DMT4 dynamic driver with composite diaphragm
Premium craftsmanship with dustproof and waterproof SATTI filter
Precision-engineered acoustic cavity structure
Flagship-class performance at entry level
Wide frequency range
High-grade OFC silver-plated copper cable
Rich and balanced sound performance
New entry-level standard
Tanchjim Zero is an all-new single dynamic driver IEM with a compact bullet-shaped design, a DMT4-based single dynamic driver, and an entry-level price. It features a premium 10mm-diameter dynamic driver with a composite diaphragm and boasts flagship-class performance. Through deep research and development, Tantidym has tailored the acoustic cavity structure for superior sound quality output. The front cavity is equipped with a SATTI Filter specially imported from Italy to enhance dustproof and waterproof performance. Tantzigym ZERO packs premium sound quality of the flagship class into a compact and ergonomic form factor!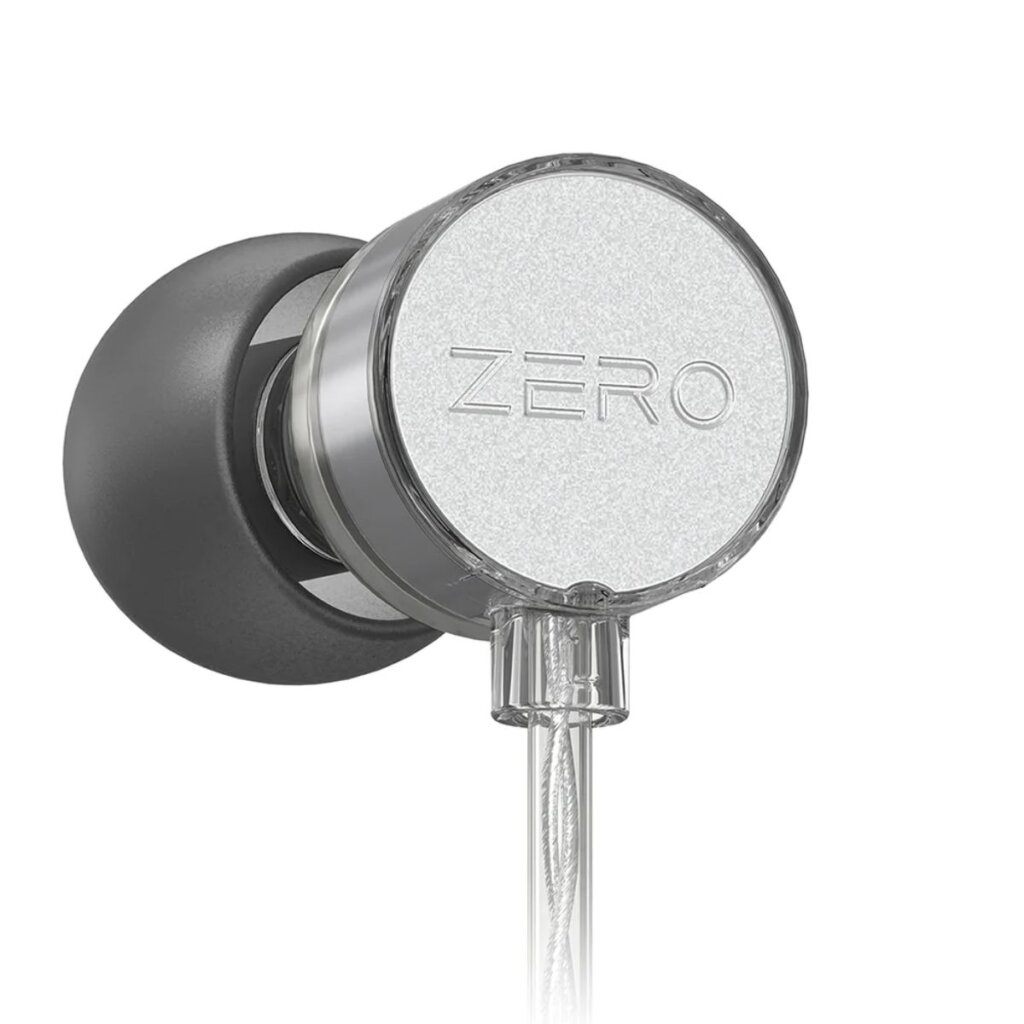 Premium DMT4 architecture dynamic driver
Tanchjim has equipped its latest ZERO with a 10mm composite diaphragm dynamic driver unit. The driver is designed based on Tanchjim's DMT4 architecture, employing FEA finite element analysis software to simulate and analyze driver data to optimize the waveguide acoustic structure, enhance the magnetic circuit, reduce suspension quality, and stiffen the diaphragm material Adjustments are made, etc. ZERO is designed to deliver high quality performance at a budget price point!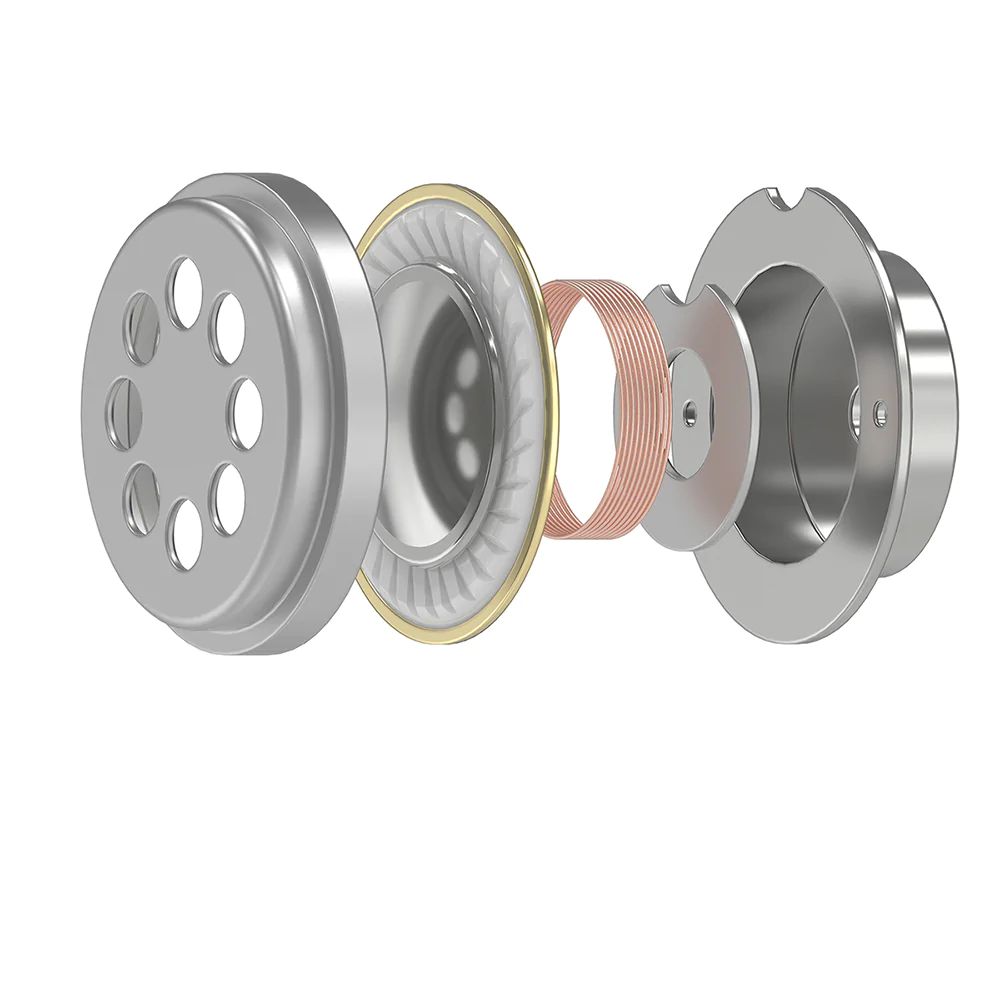 Precisely designed acoustic cavity structure
Tanchjim conducted extensive research and development to develop the ZERO acoustic cavity structure. This cavity structure was analyzed using Acoustic Structural Coupling ASI and Sound Transmission Loss STL techniques. This internal cavity is made with fully calculated filter densities, selected housing materials, and suspension system variables adjusted. This precisely crafted acoustic structure contributes to achieving excellent acoustic performance in the set.
Imported dustproof and waterproof filters
Tanchjim equips the front cavity of the ZERO with an imported SATTI filter. This protects the drivers and internal acoustic structure from dust and water splashes. The shell surface is also coated with a nano-coating for durability. The filter side is equipped with a stainless steel protector.
Premium OFC silver-plated copper cable
Tanchjim ZERO is a detachable cable, featuring a high quality 4N OFC Silver-Plated Copper cable with LITZ antioxidant structure. The cable is flexible and durable. It uses a standard 3.5mm gold-plated termination plug.
Package
Packaging meets price standard. The outer box is simple and made of paper, making disposal easy.
Package contents
TANCHJIM ZERO
Eartips
Carrying Pouch
Instructions
Build quality
Build quality meets price standard.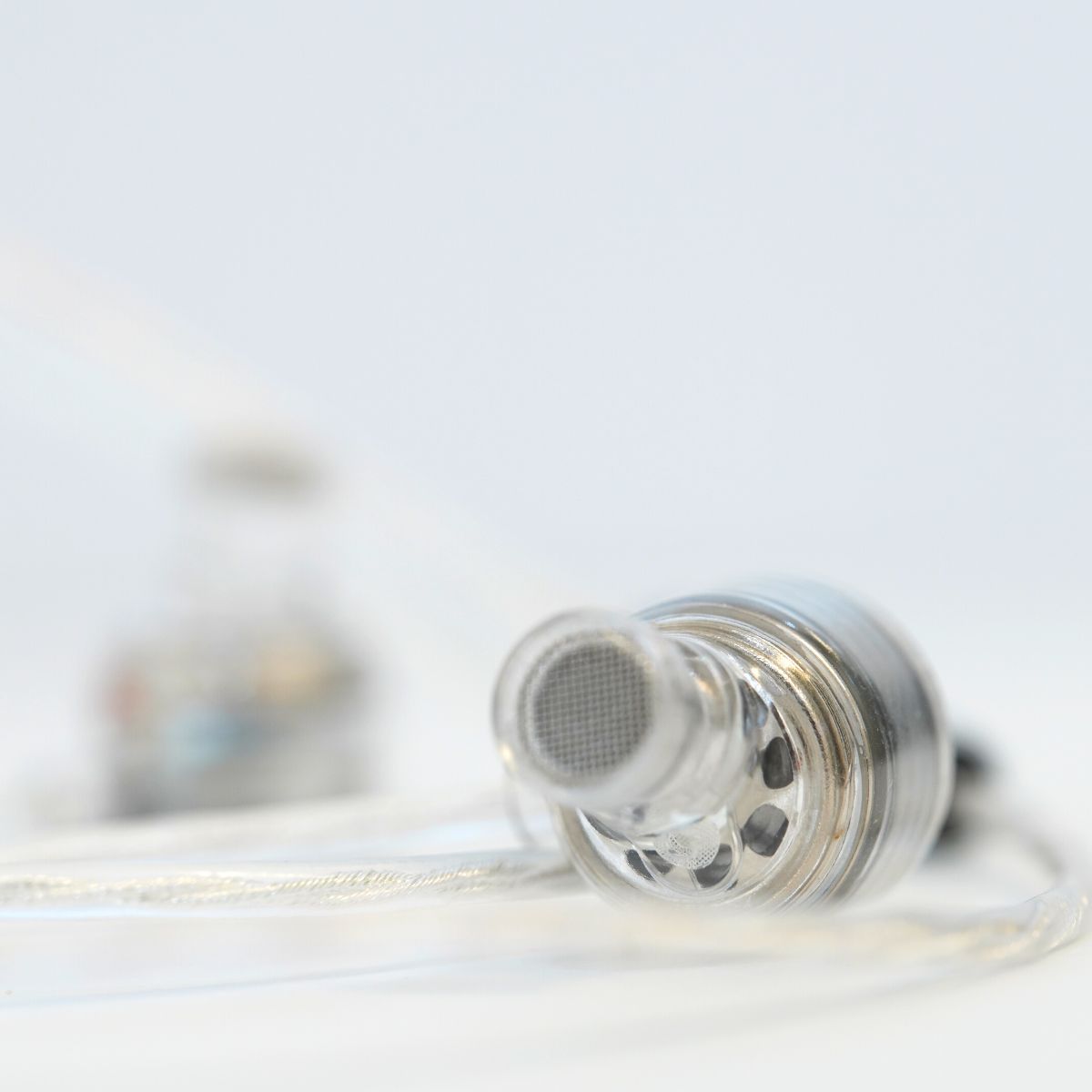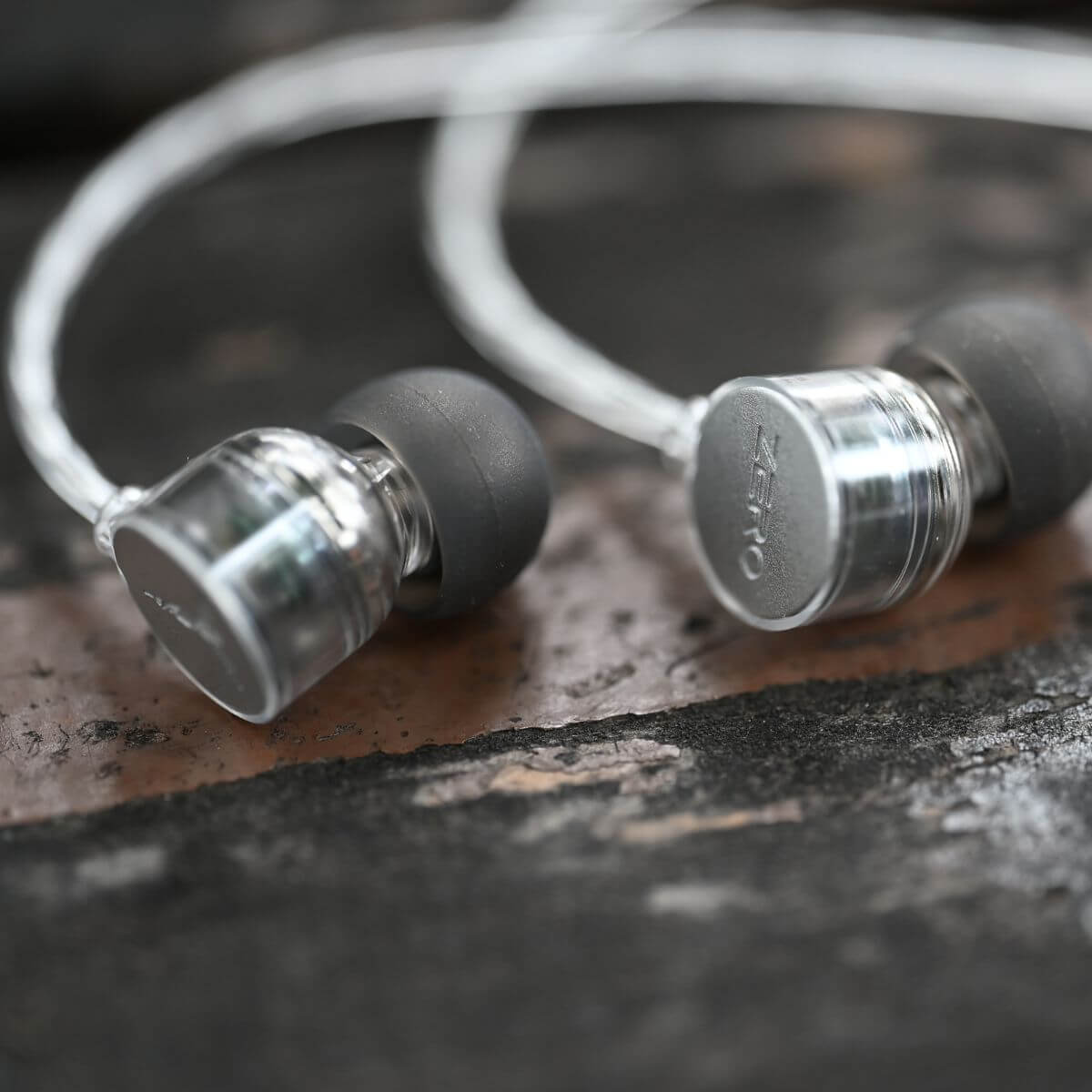 Fit
The fit is good.
Sound quality
REW Frequency Response
Sound quality description
In this review, I use the standard eartips size L and drive it with the FiiO M15.
TANCHJIM ZERO has a very well-balanced sound signature that can be described as neutral and flat.
Please see here for detailed reviews on sound quality.
Sound quality general comment
Original Sound Fidelity: A+
Recommendation: S
Personal preference: A+
The TANCHJIM ZERO, despite its low price, not only delivers very good audio specs, but also offers excellent range and sound balance that rivals high-end models.
Of course, this does not mean that the ZERO stands alone by far in the same price range.
In terms of overall resolution, the Tripowin Lea remains at the top of its price range, and its crystal-clear midrange, which even surpasses the high-end class, keeps its rivals at bay.
In terms of overall performance, the Moondrop CHU is ahead of the ZERO. And in terms of sound balance, especially in terms of original sound fidelity, the 7Hz Salnotes ZERO outperforms the TANCHJIM ZERO.
However, in terms of range and localization accuracy in the high-frequency direction, the ZERO can outperform these rivals and is the best choice, especially for those who do not like strong low-frequency sounds.
Sound quality features
Pros
Accurate texture
Excellent localization
Superior fidelity to original sound
Lustrous and gorgeous sound
Light and clear sound
Excellent sense of structure
Excellent sound image consistency
Good damping characteristics
Good sound balance
Good resolution
Cons
General comment
If you like bright, gorgeous, clean sound, you will love the TANCHJIM ZERO. It is superior to many models over $100 in audio specs and has a very good sound balance. The only drawback is the shallow low frequency range.
Purchase link