ENACFIRE G20 Wireless Bluetooth Earbuds, 8H Non-Stop Playtime, Dual-Mic, IPX8 Waterproof Wireless Headphones, CVC8.0 Noise Cancellation, Lightweight, Touch Control, Apt-X Free Lossless Audio
This article is a translation of the following Japanese article.
The product we are going to cover is the EnacFire G20. EnacFire is a manufacturer that develops models that place importance on low frequencies, and there are exceptions, but basically for people who like heavy sound, it is a brand with high possibility like SoundPeats.
At first glance, the EnacFire G20 has a design that respects JLab JBuds Air Executive and is compact and easy to carry around.
Basic specifications
Continuous / maximum playback time: 8h / 48h
Waterproof performance: IPX7
Supporting codec: aptX / AAC / SBC
Unboxing
The packaging of the earphones is rather high quality for this price range. The accessories are a replacement earpiece, a charging cable (Micro-B), a special charging case, and a manual.
The build quality of the unit is quite high quality for a fully wireless earbuds for about $50. The charging case is stylish and leather-like, and it's not cheap.
Fit
This is a compact airpods type. They are lightweight and have a good fit.
Connectivity
I tested it in AAC with the Cayin N6II/E02. It's pretty good in its price range. I haven't been to any crowds, so I don't know, but it's good in the home. The distance tolerance seems to be excellent, and even at 5 meters away, it is almost seamless and only slightly disruptive. However, if there is an obstruction, there is a slight disturbance that is occasionally interrupted.
There is also a slight hissing noise, but I think you have to be quite sensitive to it to be bothered by it.
Sound quality
Measuring equipment
SAMURA HATS Type3500RHR System: HEAD & TORSO, left and right S-Type ear model (Type4565 / 4566: IEC60268-7 compliant)
AWA type 6162 711 ear simulator
Microphone preamplifier: Type4053
Type5050 microphone amplifier power supply
Audio interface: ROLAND Rubix 24
Analyzer software: TypeDSSF3-L
*Due to the response of the ear simulator, the reliability below 20hz and above 16khz is not high.
Frequency response
In order,
[AET07 S attached] Separate left and right
[AET07 S attached] Average left and right
[AET07 S attached] Separate left and right (free sound field corrected)
[AET07 S attached] Left-right average (free sound field corrected)
[Standard eartip S attached] Separate left and right
[Standard eartip S attached] Average left and right
[Standard eartip S attached] Separate left and right (free sound field corrected)
[Standard eartip S attached] Left-right average (free sound field corrected)
Comparison (free sound field corrected)
Comparison (free sound field corrected/2khz-24khz)
* "AET 07 S size" is the reference eartip for measurement of this blog. All other eartips are standard with this earphone package unless otherwise noted.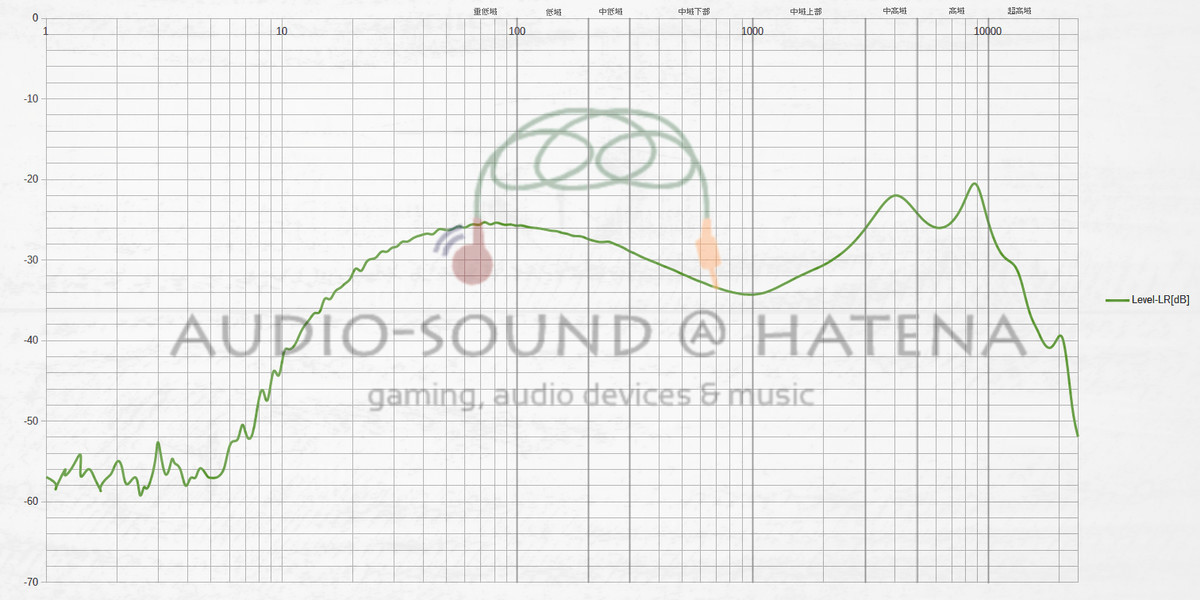 The sound signature has a slight power balance advantage in the low frequencies. The sound signature has a slight power balance advantage in the low end, either in the form of a gentle V shape or a deep U shape with a slight valley. Personally, I find this balance to be rather pleasing in the Don Shari, but this tuning seems to be what I would call the house sound of the EnacFire. Maybe that's why I'm rather fond of EnacFire.
The low frequencies have weight and thickness, the flooring is rather solid, and the geothermal energy is moderate and live, but not too noisy. The drums have a moderately expansive feel to them, so the kick is clear and the punch is elastic. And yet, the transients are rather good, so it has a tightness to its contours, and a lively, rhythmic low range. The electric bass is a little black and moderately cloudy and hot, but not too thick.
The midrange has a natural warmth in relation to the low range because the connection is rather natural. However, the heat doesn't come up much in the midrange, as the low range is not very hot in comparison to the volume to begin with. The vocals are a bit farther back, and the surroundings aren't as clean and reasonably surrounded by instrumental sounds, so it's a bit buried in that sense, but the sense of focus isn't bad, as there's a sense of silence in the upper range, so nuances can be heard quite clearly.
The highs are relatively simple in structure, the mids and highs are more glare than natural, the cues are a little more pronounced and a little flashy, but there's a solid separation between them and the mids. The transients tend to be accentuated by the proper slope, and the contours of the sound are rather solid and crisp and clear, but also have a good sense of attack. High frequencies are clear, airy and high, and vocals and violins are rather relaxed.
Comparison with EnacFire F1
Let's compare it to the EnacFire F1, which is rather close in price. The graph below shows a comparison of the free-field-corrected frequency response of the EnacFire G20 and the EnacFire F1. The bottom graph is an enlarged version of the graph above 1khz.
Quite frankly, there is little difference in sound quality and the two are very similar. Audibly, the F1's are quieter, tighter and less glossy and sound more like a clean hi-hat. On the other hand, the G20's are a little more lustrous and slightly better, but there is almost no difference between the two.
That's why, if you don't care about looks and specs, you may want to buy the cheaper one.
Recording Signature Comparison
Recording signature
Please refer to the following for the basic principles of recording signatures and how to enjoy them.
The recording signature is posted for advisory. Free sound field adjustment is added. The source is FiiO M15 and the codec setting is aptX. The eartips used are the "Standard silicon S size".
The music used in the recording signature is from the game maker Nippon Falcom, which I love.
JAZZ
Classical
Rock
Final verdict
| | |
| --- | --- |
| Comprehensive evaluation: | ★★★★★ |
The low range with a sense of depth and power, a tight midrange with good clarity, moderately lively highs, and good transients, this is an earphone that I can hardly recommend for this price range. Overall, the rhythms are clear, but the rhythmic feel of the low frequencies is especially lively, and you'll find a good groove in rock, EDM, hip-hop and pop music.
It's easy to use, has good communication quality, and is a top of the price range model in terms of specifications.
ENACFIRE G20 Wireless Bluetooth Earbuds, 8H Non-Stop Playtime, Dual-Mic, IPX8 Waterproof Wireless Headphones, CVC8.0 Noise Cancellation, Lightweight, Touch Control, Apt-X Free Lossless Audio
Recommended articles
---