Linsoul Shozy Rouge 1DD+2BA Triple Hybrid Driver in-Ear Monitors with Hand-Painted Shell, Detachable 0.78 2Pin Cable for Audiophile Musicians
This article is a translation of the following Japanese article.
The model we're going to talk about is Shozy Rouge. Shozy is a Chinese manufacturer of high-quality in-ear monitors (IEMs) and is known for its extensive product line. Most recently, the Shozy Form 1.4 has been well received by audiophiles.
The Shozy Rouge is the brand's latest hybrid driver configuration earphone, which combines one custom dynamic driver with two balanced armature drivers.
Basic specifications
Frequency responce: 20hz-20kHz
Impedance: 32Ω
Sensitivity: 113dB
Cable connector: 0.78mm 2pin
Unboxing
Shozy also delayed sales of the regular packaging for Form 1.4, so packaging may change for later production runs. The packaging I got is very simple and the accessories are minimal, but the quality of the carrying case is good and not cheap. However, it is true that the unpacking experience is bare bones.
The build quality of the body is good and the jewel-like ear shells are very classy.
Fit
The universal IEM-type earshells fit into the ear and provide good sound insulation.
Sound Quality
Measuring equipment
SAMURA HATS Type3500RHR System: HEAD & TORSO, left and right S-Type ear model (Type4565 / 4566: IEC60268-7 compliant)
AWA type 6162 711 ear simulator
Microphone preamplifier: Type4053
Type5050 microphone amplifier power supply
Audio interface: ROLAND Rubix 24
Analyzer software: TypeDSSF3-L
*Due to the response of the ear simulator, the reliability below 20hz and above 16khz is not high.
Frequency response
In order,
[AET07 S attached] Separate left and right
[AET07 S attached] Average left and right
[AET07 S attached] Separate left and right (free sound field corrected)
[AET07 S attached] Left-right average (free sound field corrected)
[Standard eartip S attached] Separate left and right
[Standard eartip S attached] Average left and right
[Standard eartip S attached] Separate left and right (free sound field corrected)
[Standard eartip S attached] Left-right average (free sound field corrected)
Comparison (free sound field corrected)
Comparison (free sound field corrected/2khz-24khz)
* "AET 07 S size" is the reference eartip for measurement of this blog. All other eartips are standard with this earphone package unless otherwise noted.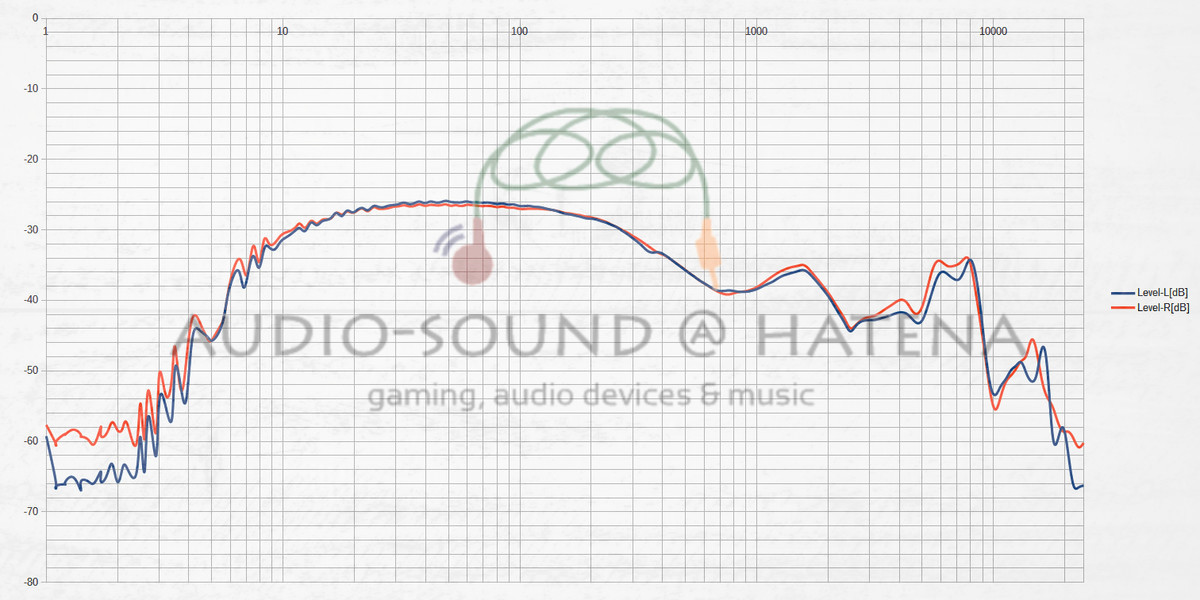 All in all, the sound signature is pretty close to flat and could be described as a gentle U shape. Midrange focus is good.
The low frequencies are weighted and expansive, rather gentle and elastic. Bass drums and low frequency strings tend to sound swollen and swollen, so they float well and support the midrange well. Hot air is reasonably well controlled and not excellent in layering, but it doesn't bleed into the midrange, and the contours of the low frequency sounds are relatively clear. It's not a great low frequency prospect, but it's not too muddy and has plenty of live presence. However, it can sound a bit noisy in some places, and some people will think it sounds like a sand bath.
The midrange connects well with the low end, sounding thick, sweet and full, while the upper midrange and high midrange are quiet and tighter sounding due to the quietness of the upper midrange. The vocals are plump and warm, with plenty of sweetness and rich body. The vocals are rational, and the instrumental sounds are stable and rich, with a solid, rich sound. It seems to work well with pop music.
The mid-highs are quiet and tight, and vocal focus is good. The highs are tight, with violin and woodwinds sounding slim and extended, and the hi-hat is calm and less glare, quiet and transparent, but sounds stringy and fibrous.
As a whole, it is finished in a warm sound, and realizes a slim sound that emphasizes quietness and tightness. The sound design is slim and long, and the vocals have a sweetness and no consonant peaks, but you can enjoy the singing voice that is vertically long and with a high level of breath. It is a sound field with a high sense of density in the low frequency range, but with a sense of depth, it is inclined a little in the back and has an appropriate width.
Recording signature
Please refer to the following for the basic principles of recording signatures and how to enjoy them.
The recording signature is posted for advisory. Free sound field adjustment is added. The source is FiiO M15 and the codec setting is aptX. The eartips used are the "Standard silicon S size".
The music used in the recording signature is from the game maker Nippon Falcom, which I love.
JAZZ
Classical
Rock
Final verdict
| | |
| --- | --- |
| Comprehensive evaluation: | ★★★★★ |
If you love sweet vocal expression, you're sure to love these earbuds. There's an inviting space for sweet vocals to sing languidly over the warm bass support. The packaging is simple, but the build quality of the unit is good and the accessories are adequate.
Linsoul Shozy Rouge 1DD+2BA Triple Hybrid Driver in-Ear Monitors with Hand-Painted Shell, Detachable 0.78 2Pin Cable for Audiophile Musicians
Recommended articles
---