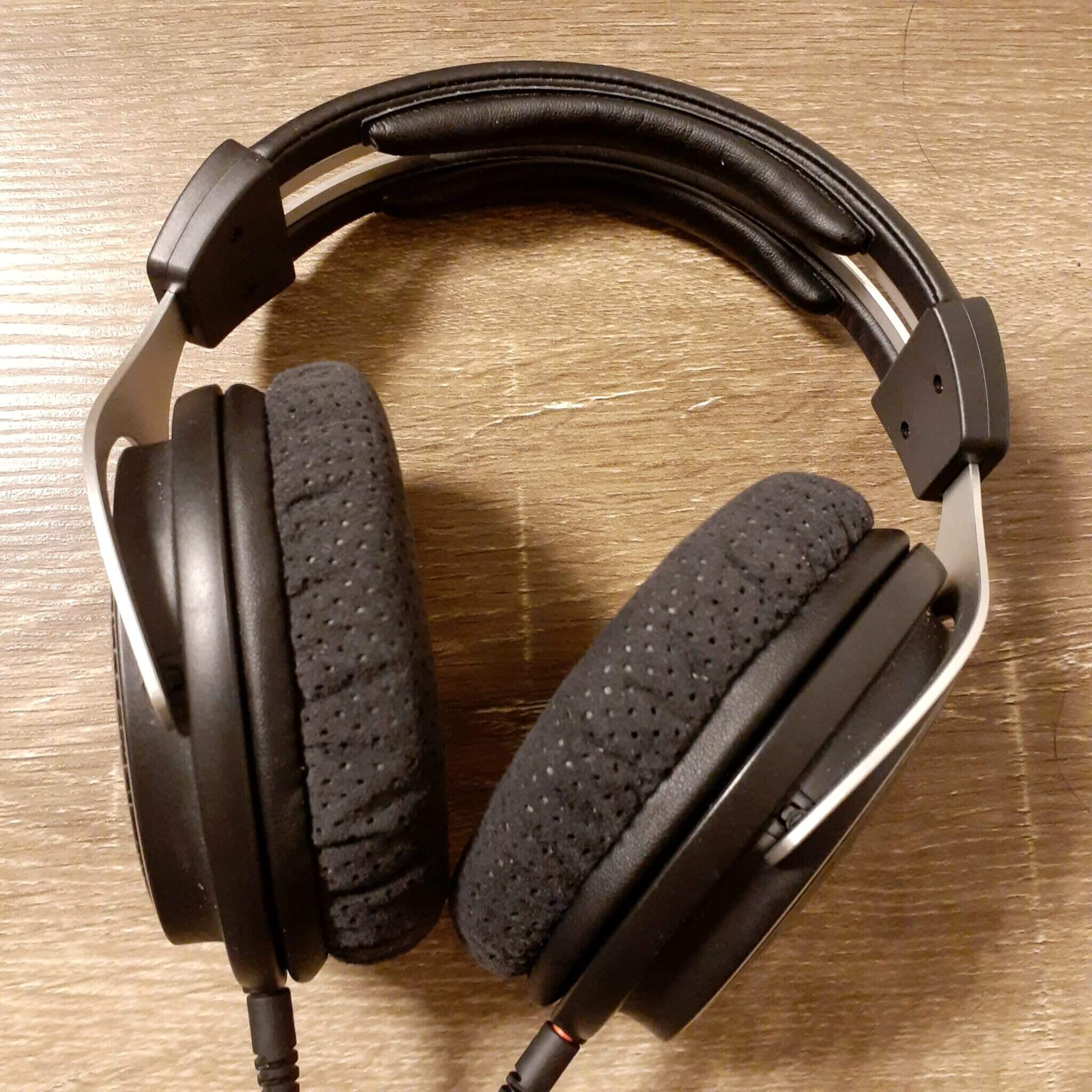 Disclaimer
This review is written based on a "private purchase" or "product rented for a price".
No remuneration or compensation, such as a manuscript fee, has been received for publishing this, and it is an honest evaluation based on measurement data from personal testing and personal opinion.
Please read the privacy policy of this website.
Recommended for people like this
People who prefer a balanced sound range
People who like a sound with a wide range
People who like a neutral sound
People who prefer natural and sweet vocals
People who prefer a comfortable fit
Overview of SHURE SRH1540
This review will give an overview of SHURE SRH1540. A complete review of this product can be found here.
audio-sound Score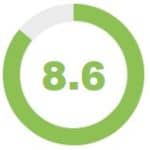 Total Score: 8.6 / 10.0
Package: 8.5 / 10.0
Build quality: 8.5 / 10.0
Fitment: 9.0 / 10.0
High range: 9.0 / 10.0
Mid range: 9.5 / 10.0
Low range: 8.5 / 10.0
Less distortion: 7.5 / 10.0
Want to see the score ranking? Click here!
Basic Specifications
Frequency response: 5Hz to 25kHz
Impedance: 44Ω
Sensitivity: 102dB/mW
Features of SHURE SRH1540
The SRH1540 Premium Studio Headphones offer exceptional acoustic performance, comfort and durability for all types of users, including professional audio engineers, musicians and audiophiles. 40mm neodymium magnet dynamic drivers deliver a vast soundstage with clear, extended highs and warm lows. The 40mm neodymium magnet dynamic driver delivers a vast soundstage with clear, extended highs and warm lows. In addition to the lightweight and robust design made of aluminum alloy and carbon fiber, the ear pads made of Alcantara® provide the best fit and sound insulation. A storage case, a pair of replacement Alcantara® earpads, a replacement cable, and a standard plug adapter are included to ensure long-term enjoyment of the headphones.
40mm neodymium magnet dynamic driver delivers an expansive soundstage with clear, extended highs and warm lows
APTIV™ film diaphragm for improved linearity and reduced THD (Total Harmonic Distortion)
Sealed, circumaural design comfortably envelops the entire ear and reduces ambient noise
Lightweight design with air-craft grade aluminum alloy yoke and carbon fiber cap for enhanced durability
Steel driver frame with vented center polepiece improves linearity and reduces internal resonances for consistent performance at any volume
Ergonomically designed, padded, dual-frame headband is lightweight and adjustable for long-lasting comfort
Double-ended cable with gold-plated MMCX connector ensures secure connection and removal for easy storage and replacement
Replacement earpads made of low-density Alcantara® provide exceptional comfort by slowly and softly conforming to the ear with excellent shape recovery
Shure quality from years of studio engineering to ensure durability for everyday hard use
Includes one pair of replacement Alcantara® earpads, two detachable cables, 6.3 mm gold-plated standard plug adapter, and zippered hard case for storage
package
The packaging of the SHURE SRH1540 is gorgeous as a whole.
Package contents
There is no shortage of accessories. The package includes the following:
Headphone body
2 cables
Replacement ear pads 1 set
Headphone case
Manual
Build quality
The build quality of the unit meets the standard of the price.
The earcups are a little less flexible in operation, and single ear monitoring is not possible.
Fit
The Alcantara ear pads are fuzzy, soft, and quite comfortable, but may get a little stuffy in the summer.
Sound quality
REW Frequency Response
Sound quality description
SHURE is a professional audio equipment manufacturer known for its high quality microphones. Its headphones are also known for their carefully constructed neutral sound and are highly popular as a standard brand of studio recording monitors.
The SHURE SRH1540 provides neutral sound across a wide range of frequencies, providing the listener with a very accurate stereo image. Many review sites, including SonarWorks, have praised its neutral sound, and my impression is that the praise is completely justified.
The following review was tested with a FiiO M15.
Please see here for detailed reviews on sound quality.
Sound quality general comment
Original Sound Fidelity: A
Recommendation: S
Personal preference: A+
SonarWorks compared the SRH840 to the SRH1540 and said that both are very good studio tuners, but that the SRH1540 is more appropriate for the flagship sound. I completely agree with that.
The SRH1540 stands out as a great neutral headphone for studio recording, but it's also excellent for everyday listening. It also has a wide sound range, which shows that SHURE has excellent tuning technology in this field.
However, it lacks both clarity and detail when used as a mixing monitor. In this respect, the less expensive SONY MDR-7506 and YAMAHA HPH-MT8 are superior.
Sound quality features
Pros
Good recording neutral sound
Expandable enough for monitor headphones
Warm sound that is comfortable to listen to
Adequate focus on the midrange
Natural texture
Natural localization
Natural detail
Smooth sound with no unpleasant peaks
Cons
Low frequency is not quite deep enough.
Low midrange that may be too noticeable
Lacks flair
Lack of clarity
General comment
The SHURE SRH1540 has a very high reputation, and I can confirm that it does indeed have a very good neutral sound.
 Of course, it is not a perfect model. The sound is lacking in clarity considering the price, and may lack pinpoint clarity compared to competing monitor headphones due to a slight lack of detail and layering in the low frequencies. Its greatest appeal lies in its ability to present a highly faithful overall image of the sound source, reproduced with a very good sense of balance, and its excellence as a recording monitor for confirming the image of the finished song.
Purchase link